Panasonic's electric fan can be used in all types of weather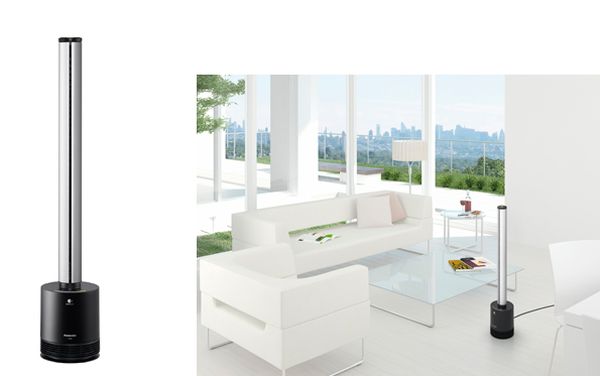 Fan is probably one thing that is seen in almost every household. With the changing technology even the fan has seen a lot of development over the years. While James Dyson's bladeless fan is the biggest revolution (in context), remote controlled Aero Sphere isn't far behind too. Now, Panasonic in Japan wants to create a buzz with their new electric fan. Panasonic's electric fan F-S1XJ, standing tall on the fool like a pillar, isn't another ordinary fan, employing Panasonic's 'Nanoe' technology to generate electrostatic atomized water particles – the fan is unique, and can be used throughout the year.
Using the Nanoe technology the fan is able to create electrostatic atomized water particles, which keep the air in the room fresh and also maintains a level of moisture in the air that is good for the skin in dry weather. Scheduled to be available in May, the electric fan F-S1XJ consumes very little power, which makes it eco-friendly. Also the fan features a unique "Fluidic element technology", which spreads air from side to side, making it one great product in the room. The price of the fan is yet to be revealed.
Via: PP/AkihabaraNews
The following two tabs change content below.
Bharat has been reviewing latest gadgets, toys, robots and new home technologies across various platforms. In addition to reporting and reviewing new products and technologies, he spends too much time digging the Internet for endless questions. Bharat is a football fan and a big time foodie.
Comments