Minimalist Wi-Bench also acts a wireless recharging center for mobile devices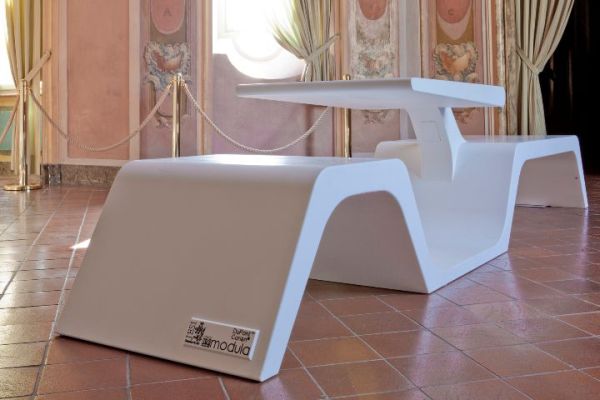 Deft linearity adorning a minimalist white form – this in essence is the visual aspect of the Wi-Bench , designed by Thomas Tavani. Exhibiting this purist degree of design language, the bench in question was actually crafted of Corian, a solid surface material from DuPont. However, beyond the modernistic aesthetics, it is the technological side of affairs that forms the crucial component of the bench. In this regard, the whole conception actually integrates a photovoltaic cell for capturing 'green' solar energy. Now, you may ask – what is the need of that? Well, functionally the Wi-Bench also serves as a wireless recharging center for your mobile devices, thus remarkably combining minimalism with practicality.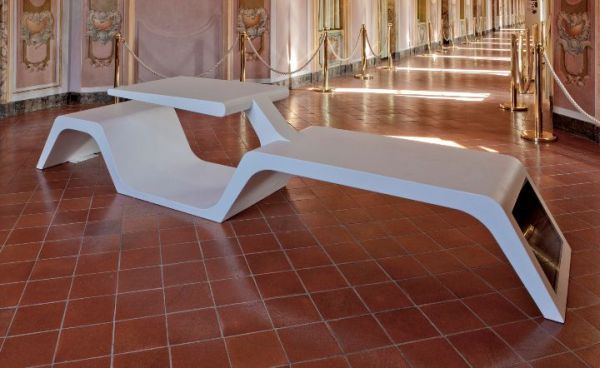 Among all of these hi-tech features, the structural integrity of the seamless furniture piece is maintained through the utilization of Corian. As we mentioned before, it is a solid surface material. Composed of acrylic polymer and alumina trihydrate, the material is known for exhibiting both malleability and durability. Moreover, its non porosity and resistance to external bacterial reaction makes the surface much easier to clean. This in turn improves upon the degree of user convenience, when comes to Wi-Bench's usage pattern.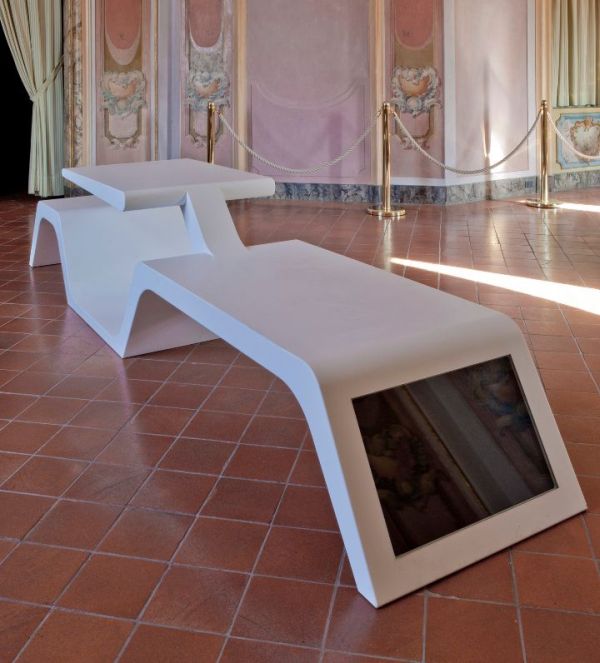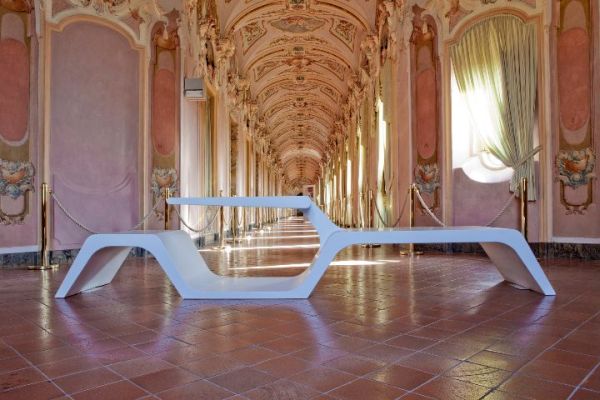 Via: SocialDesignMagazine
The following two tabs change content below.
A proud native of the beautiful steel township of Durgapur, West Bengal, Dattatreya's fascination lies within a range of diverse matters. With a bachelor's degree in architecture, he is quite fond of his hardcore strategy gamer as well as amateur historian tag. Of course, with over two years of blogging experience under his belt, he also likes to write about the latest updates on home based technology and gizmo oriented products.
Latest posts by Dattatreya (see all)
Comments