These nifty grenade mugs & cups by Sootcookie for Wolf & Maiden will blow you away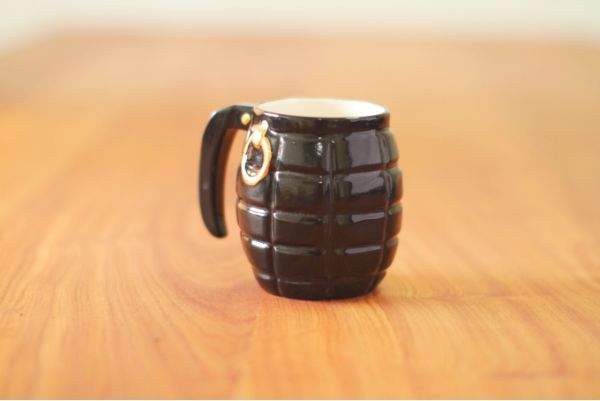 Enjoy your hot coffee or milk or any other beverage in these cute little mugs and cups. Called as 'the grenade,' these kitchenwares are handmade by Sootcookie Ceramics for Wolf and Maiden. These mugs come in a range of colors including black, white, yellow, and gray. You can also customize them with an option of gold detailing. The espresso cup costs R100 whereas the mug is priced for R175. You can purchase them online at Wolf & Maiden and Hellopretty and experience the true feeling of the grenade in your hand.
The following two tabs change content below.
A soft hearted girl, Garima finds herself to be lucky to be born in Shimla, Himachal Pradesh. With a writing experience of three years, she has been writing for various renowned blogs and absolutely enjoys her work. She is a firm believer of God and holds a positive attitude towards life. She is a big chatter box and adores every kind of music.
Comments