reCOVER coat-rack is a mini ecosystem for your planters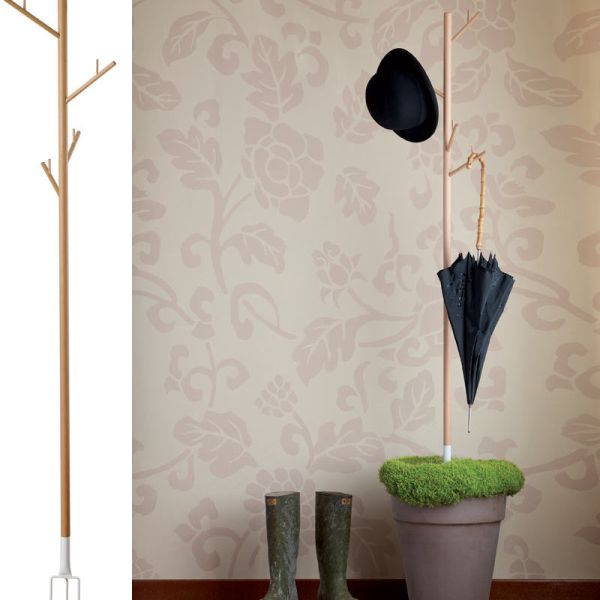 Water  conservation is one of the major environmental concerns today. Keeping this issue in mind, designers from all around the world are giving their best to create everyday products in such  a way that they can save or consume every drop of water. Italian company Teracrea has thought of the same and has designed a simple coat and umbrella  stand named as reCOVER Coat-rack that can be installed in your indoor planters.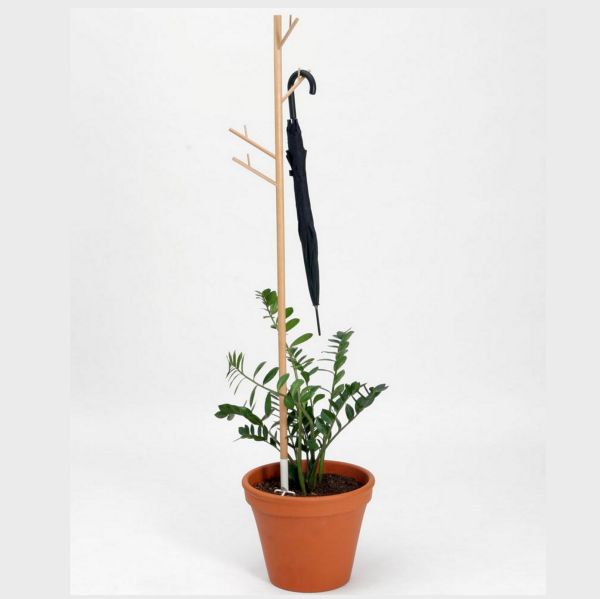 The idea behind reCOVER coat-rack is that the rainwater collected on your raincoats and umbrellas will provide natural water to your indoor plants. You can also call it as a mini ecosystem for your planters. This will be beneficial in two ways; firstly, when you will hang your wet umbrellas and raincoats on the stand, the natural rain water won't go to waste, rather it will nourish your thirsty indoor plants. Secondly, you can cheerfully enjoy a cup of coffee of coffee on a rainy day, without worrying about watering your indoor plants. Simply place it near the entrance to your home and fix the reCOVER Coat-rack in the pot. The wet raincoats and umbrellas will drip off the water let the vegetation below drink it all up.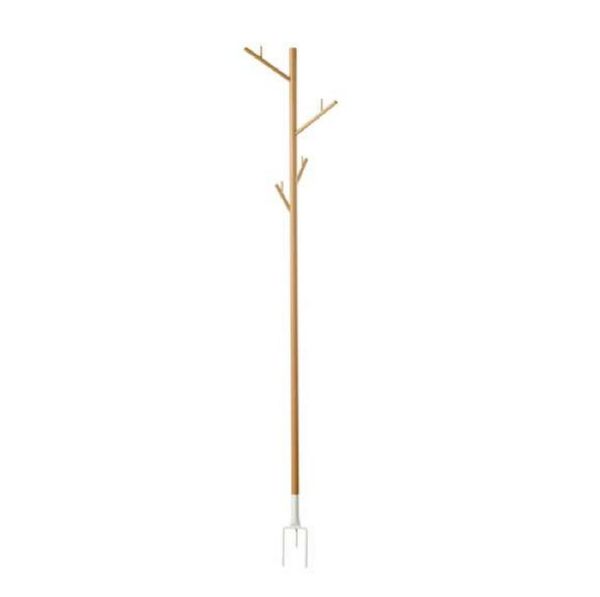 The frame of this coat-rack is made of beech wood, which also includes peg-like offshoots that serve as hooks to hang your clothes and umbrellas. The base of the coat rack includes a steel fork that stably anchors it into the soil.
Via: Design-milk
The following two tabs change content below.
A soft hearted girl, Garima finds herself to be lucky to be born in Shimla, Himachal Pradesh. With a writing experience of three years, she has been writing for various renowned blogs and absolutely enjoys her work. She is a firm believer of God and holds a positive attitude towards life. She is a big chatter box and adores every kind of music.
Comments