Quinque lamp by Micomoler gives a warm illumination in a vintage style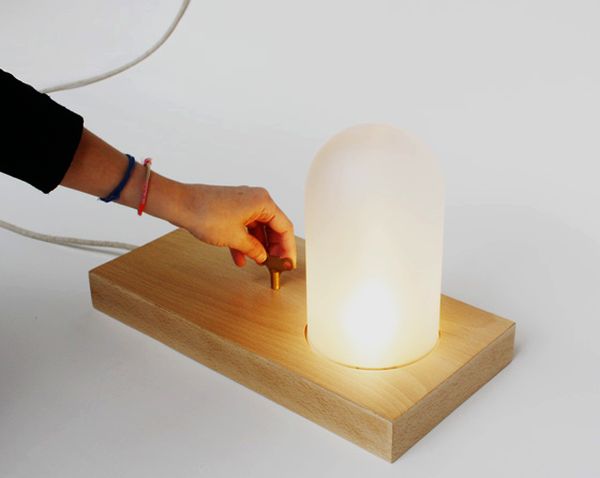 Micomoler, a Spanish design studio that creates objects with a keen eye to traditions and crafts, has contrived this interesting lamp pictured above. This light object appears like a vintage oil lamp having an essence of a contemporary table lamp design. Called as Quinque, which is a Spanish name for oil lamps,  brings a contemporary aura to the old styled gas lamp. The Quinque dome lamp series designed by Micromoler come in two versions where each of them have similar features but are made in two different materials, i.e.,  wood and marble.
The lamp features a frosted glass dome that covers illuminating source,  i.e.,  the bulb. It also consists of a turnkey that controls the glow of light, thus making it look like a lantern. As mentioned above, the Quinque dome lamp series is designed in two styles –  one  uses a wooden slab with the light control key on the slab itself, whereas the other one is set on a marble platform with the turnkey located on the dome. These marvelous lamps emanate a soft light creating a romantic ambience. The lamp series was unveiled at the Salone Del Mobile 2013 in Milan.
Via: DailyTonic
The following two tabs change content below.
A soft hearted girl, Garima finds herself to be lucky to be born in Shimla, Himachal Pradesh. With a writing experience of three years, she has been writing for various renowned blogs and absolutely enjoys her work. She is a firm believer of God and holds a positive attitude towards life. She is a big chatter box and adores every kind of music.
Comments