'Chokotto Oasis' paper humidifier works without electricity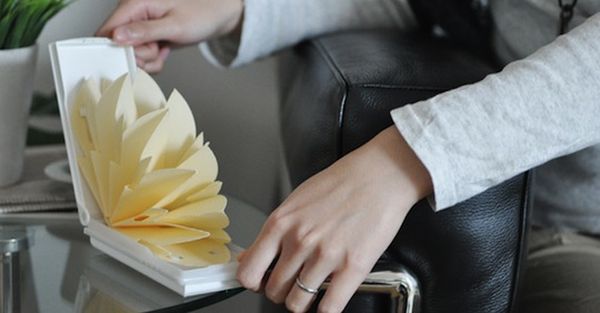 Leave it to the Japanese to create some thing practically useful in its function yet utterly innovative in its scope! We are talking about the 'Chokotto Oasis' paper humidifier, an affably crafted, portable conception that doesn't require any battery to run. Tailored for both your office and home, the simple design comprises of a tray-shaped tank, which on opening allows a flower-shaped paper arrangement to emerge as your humidifier. Now, you may ask – what exactly does it require to operate as an efficient humidifier? Well, the answer is simply water. All you need to do is pour in some water (even aromatic oils would work) into the mini tank and then open it; the 'blooming' paper does the rest of the work.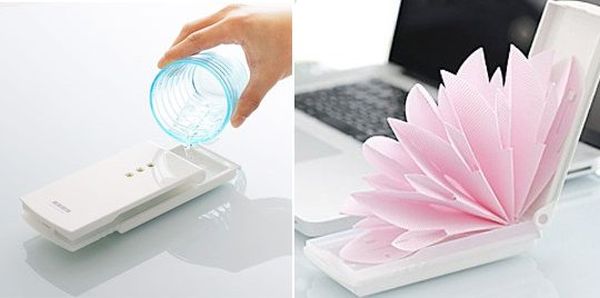 Of course, beyond its humidifying functions, the sustainable Chokotto Oasis does have a flower-like aesthetics that is soothing to our senses. This scope is also complemented by the range of soft colored compositions (like pink, green, orange) the paper humidifier is available in.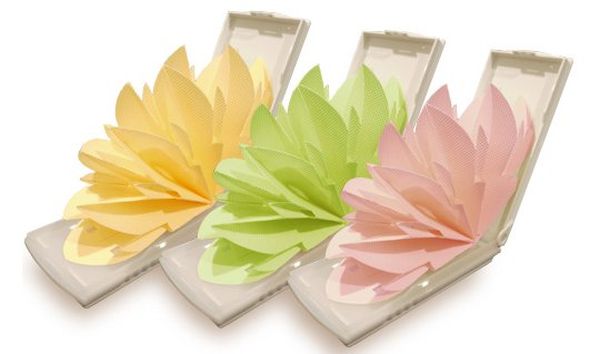 Weight – 100 g (3.5 oz)
Price – US $22 (for more details, please refer to this link)
Via: JapanTrendShop
The following two tabs change content below.
A proud native of the beautiful steel township of Durgapur, West Bengal, Dattatreya's fascination lies within a range of diverse matters. With a bachelor's degree in architecture, he is quite fond of his hardcore strategy gamer as well as amateur historian tag. Of course, with over two years of blogging experience under his belt, he also likes to write about the latest updates on home based technology and gizmo oriented products.
Latest posts by Dattatreya (see all)
Comments