The elegant Arc chaise longue defined by simple geometry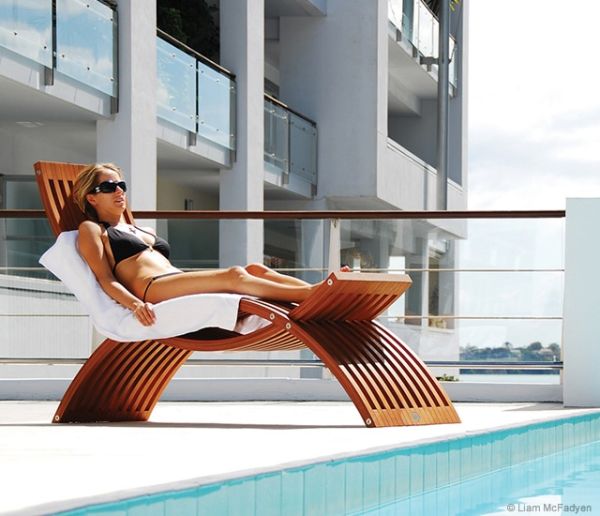 The elegance of simple geometry – this in a nutshell forms the core design language of the Arc, an outdoor chaise longue created by Australian industrial designer Liam McFadyen. Comprising of two arcs of curved wood that cross each other in an opposite direction, the essence of the conception is defined by these voluptuous lines that intersect at two junctions. The unique bearing in fact, is inspired by the 'Savonarola' chair (also known as 'X' chair), an antediluvian furniture item even known in Ancient Egypt. And, it is this classy 'pedigree' that ultimately translates into an exquisite wooden structure exemplified by the adroit combination of balance, harmony and symmetry.
All images are courtesy of Liam McFadyen.
Via: Coroflot
The following two tabs change content below.
A proud native of the beautiful steel township of Durgapur, West Bengal, Dattatreya's fascination lies within a range of diverse matters. With a bachelor's degree in architecture, he is quite fond of his hardcore strategy gamer as well as amateur historian tag. Of course, with over two years of blogging experience under his belt, he also likes to write about the latest updates on home based technology and gizmo oriented products.
Latest posts by Dattatreya (see all)
Comments