Still Green Water- A delicate flower vase made from porcelain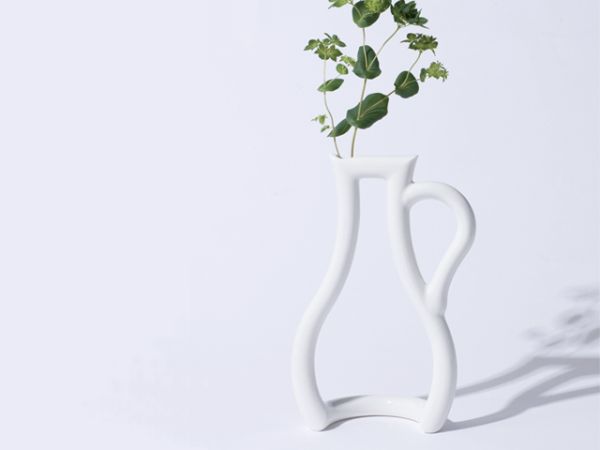 The Japanese seem to have a knack for creating innovative flower vases with a minimalist essence. First it was the Hana, and now we have come across Still Green Water, another delicate tribute to the Japanese art form of pottery. Mimicking the outline of a conventional flower vase, the Still Green Water comprises of a hollow tubular structure made from white porcelain. The top-end of this structure is open for keeping any small plant. So, overall the result alludes to a pristine flower vase with a subtle degree of elegance. Moreover, its minimalist nature is completely unobtrusive, which allows the vase to gracefully accompany any part of your home decor. Finally, as for pricing, the delectable conception will set you back by ¥ 5,775 (around $58).
Dimensions – 160 × 170 × 240 (in mm), Weight – 290 g
Price – ¥ 5,775 (around $58)
Via: Wabist
The following two tabs change content below.
A proud native of the beautiful steel township of Durgapur, West Bengal, Dattatreya's fascination lies within a range of diverse matters. With a bachelor's degree in architecture, he is quite fond of his hardcore strategy gamer as well as amateur historian tag. Of course, with over two years of blogging experience under his belt, he also likes to write about the latest updates on home based technology and gizmo oriented products.
Latest posts by Dattatreya (see all)
Comments