Helice lamp – An artistic lamp made from experimental materials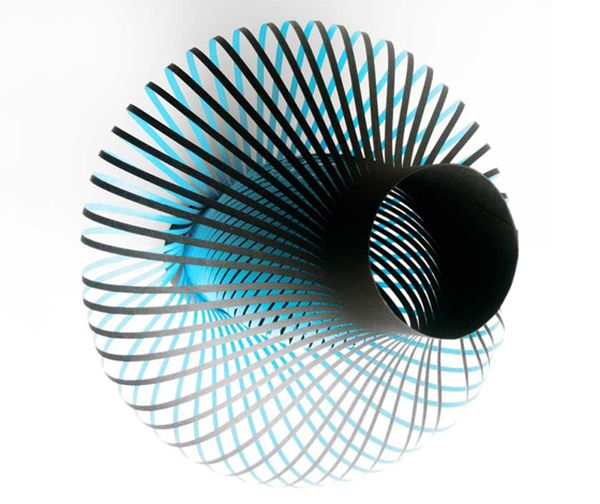 We have said it numerous times before, and we will say it once again – modern day lighting mechanisms have traversed their scope as just illuminating objects. In fact, many of our contemporary light designs form a crucial part of a room's decor and ambiance, as proven by the 'artistic' scope of the Helice lamp (by French designer Sébastien Cordoleani). Envisaged as a project conceived in 'traditional means from experimental materials', the lamp collection is uniquely made with a cane motif in paper and Tyvek. The Helice lamp line is now currently exhibited at Galerie Roger Tator, held in the city of Lyon till July 26, 2013.
According to the display gallery –
The designer's work stands in-between an experimental research related to materials and fabrication processes as well as an uncluttered approach to drawing and functionality. For this show he proposed to present one scale prototypes of different projects of lamps in paper and tyvek, revisiting the techniques of caning and basketry.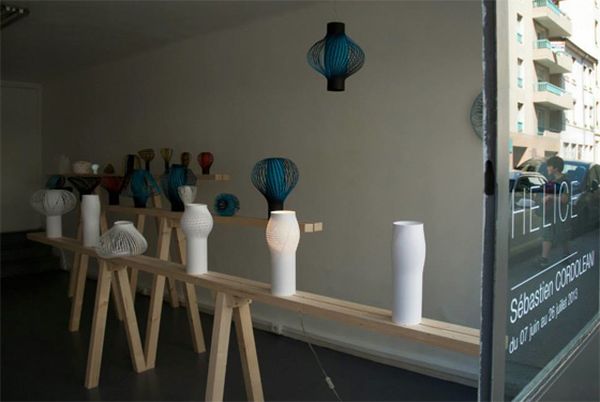 Incidentally, Helice lamp is not the first product we have come across that utilizes Tyvek (DuPont brand of flashspun high-density polyethylene fibers that are very strong and also admit water vapor) as one of the primary materials. In that regard, we can concur that Tyvek is surely gaining popularity beyond its conventional usage as house-wraps and DVD protective sleeves.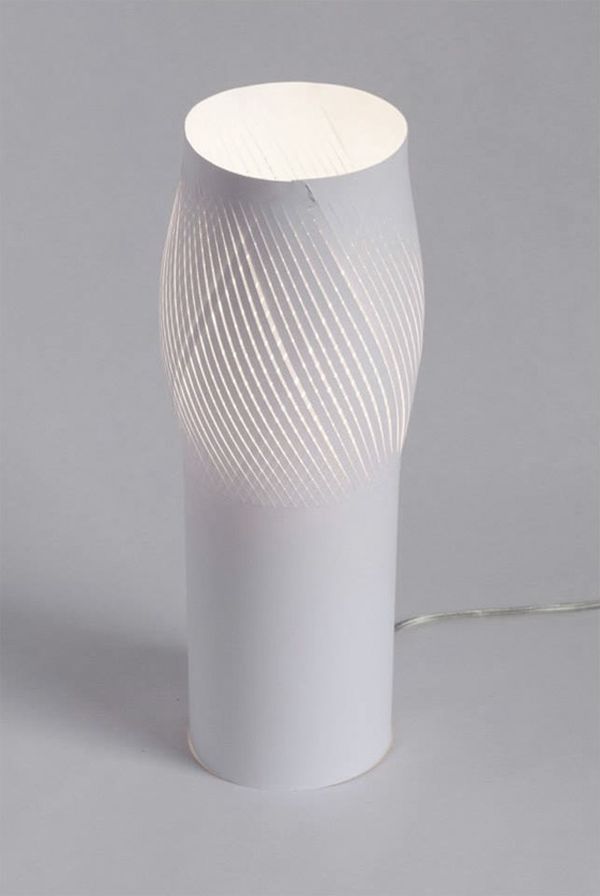 Via: DailyTonic
The following two tabs change content below.
A proud native of the beautiful steel township of Durgapur, West Bengal, Dattatreya's fascination lies within a range of diverse matters. With a bachelor's degree in architecture, he is quite fond of his hardcore strategy gamer as well as amateur historian tag. Of course, with over two years of blogging experience under his belt, he also likes to write about the latest updates on home based technology and gizmo oriented products.
Latest posts by Dattatreya (see all)
Comments