Espace Loggia mobile bed with deft space saving features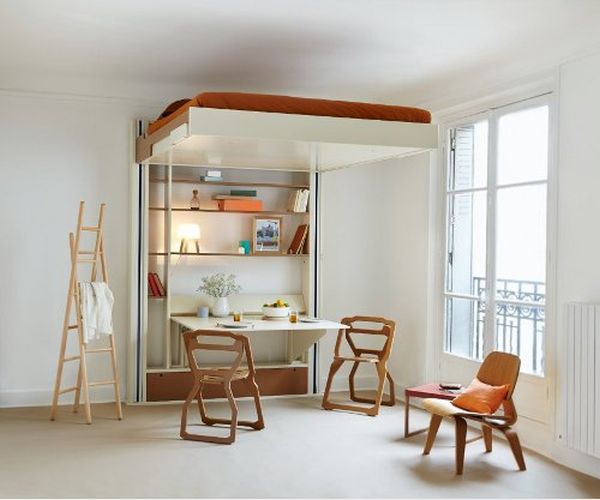 It is good to know that spatial efficiency always doesn't sacrifice on the decorative side of affairs. This righteous trend is aptly upheld by the Espace Loggia mobile bed, a furniture conception that brings out the best of two worlds – murphy beds and loft beds. In this regard, the core functionality of the design alludes to the saving of space within your bedroom or living room. This is achieved by a pretty simple mechanism; during regular times, the bed can be easily lifted towards the ceiling to make space for conventional furniture items like shelves, dressers and chairs. And, when you are tired enough to hit the sack, you can just as easily bring the bed down, after folding back the items along the wall.
According to the company, the Espace Loggia mobile bed is built with superior structural specifications that are tailored to its usage pattern and arrangement. The design is furthermore adaptable to your apartment or residence's ceiling height. This feature notches on the 'concealment' factor, thus allowing decor enthusiasts to utilize the advantage of the bed for various spatial zones within their home (ranging from high ceiling living room to low ceiling loft spaces).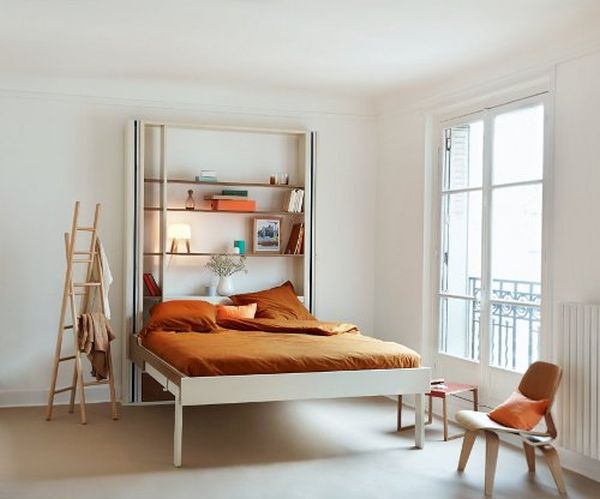 And, finally as the crucial attribute of convenience related to usage, the Espace Loggia mobile bed totally eschews those step requirements that are needed to climb onto a regular loft bed. Like we mentioned before, the bed can be accessed from the ground level, which certainly negates your fear of climbing to a certain height (and that too within your own bedroom).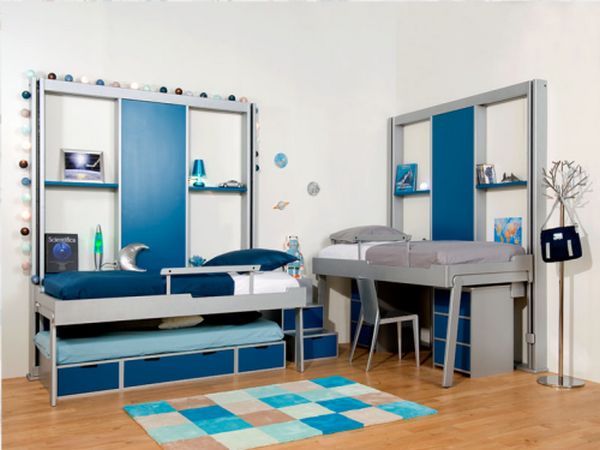 As for availability and buying details, you can check out this link.
The following two tabs change content below.
A proud native of the beautiful steel township of Durgapur, West Bengal, Dattatreya's fascination lies within a range of diverse matters. With a bachelor's degree in architecture, he is quite fond of his hardcore strategy gamer as well as amateur historian tag. Of course, with over two years of blogging experience under his belt, he also likes to write about the latest updates on home based technology and gizmo oriented products.
Latest posts by Dattatreya (see all)
Comments