Solar-powered clothespins illuminate home exteriors with vibrant colors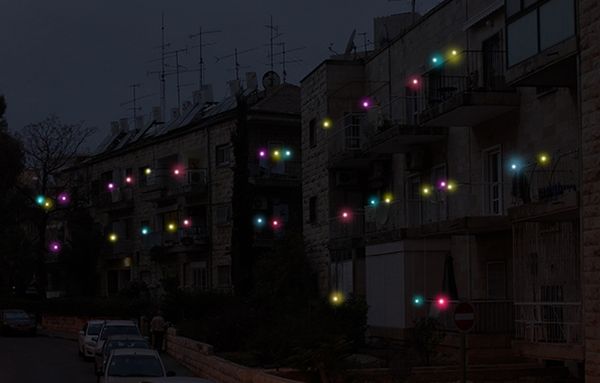 We are most excited with the evolution of technology and design when designers provide sustainable twist to ordinary things used in homes every day. One such example is the lightly clothespin designed by Idan Noyberg and Gal Bulka. The designer duo has attached ordinary clothespins with mini-solar panels and LEDs, allowing the clips to illuminate the surroundings with vibrant colors. Simply secure the environmentally friendly clothespins to the garments in the balcony and see them automatically shine as the sun goes down.
Each clothespin has been attached with small solar panels on the top. The solar panels collect sunlight throughout the day and store it in the battery fastened to the pins. The built-in sensors on the clips provide signals to the battery pack (when the sun begins to set) and the battery then automatically illuminates the colored LEDs to glow up the streets with sea of vivacious colors.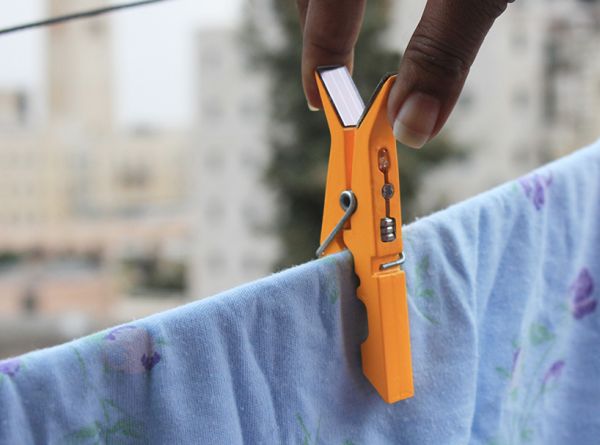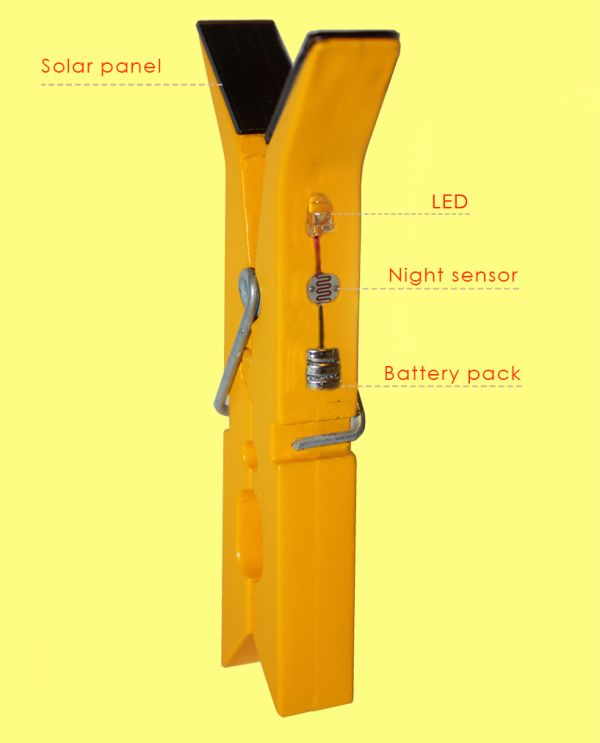 Via: DesignBoom
The following two tabs change content below.
Bharat has been reviewing latest gadgets, toys, robots and new home technologies across various platforms. In addition to reporting and reviewing new products and technologies, he spends too much time digging the Internet for endless questions. Bharat is a football fan and a big time foodie.
Comments