CES 2014: Sharp announces WiSA-certified wireless Universal Player
High-definition gadgets are raining at the ongoing CES 2014 with major electronic companies showcasing their latest products. Japanese Electronics Company Sharp has also announced the Sharp Universal Player and Wireless Bridge at the event.  According to the company, the combined system is the only first product which is capable of transmitting uncompressed sound at 24-bit/96kHz and video at 1080p (full HD) wirelessly. Sharp's new Universal Player is WiSA certified and can establish connection with up to eight WiSA adaptable speakers. The device features an internet connection, 2 HDMI inputs and 3 USB ports and comes with SACD, CD, Blu-ray disc and DVD playback support.
Officially named SD-WH1000U, the Sharp Universal Player is very simple to operate and has won the 2014 International CES Innovations Design and Engineering Awards Honoree in the high performance home audio category. The Wireless High-Definition Audio and Video Player is priced at $3,999 and the Wireless Bridge will set you back about $600 and will be shipping later this year. Sharp has also unveiled some other products such as Aquos 4K TVs, 8K glasses-free 3D and a line of Bluetooth devices which are on display at Sharp's booth in the Consumers Electronics Show.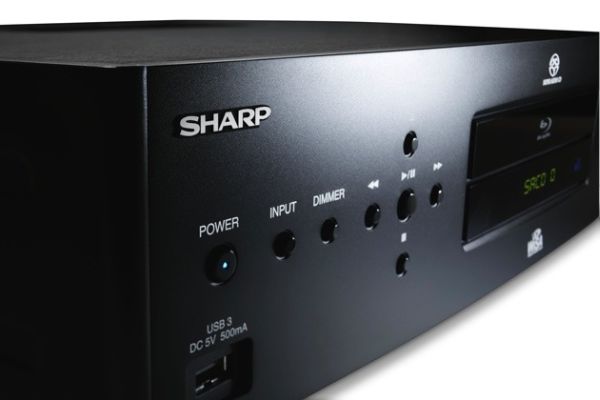 Via: Cepro
The following two tabs change content below.
SunilChandel
Sunil has been blogging about autos, consumer gadgets and home improvement ideas from a couple of years. When he is not writing, you can find him riding his royal enfield motorcycle, listening to music and showing off his football skills.
Latest posts by SunilChandel (see all)
Comments