Stylish Tuttomio workstation offers you a private space to work or relax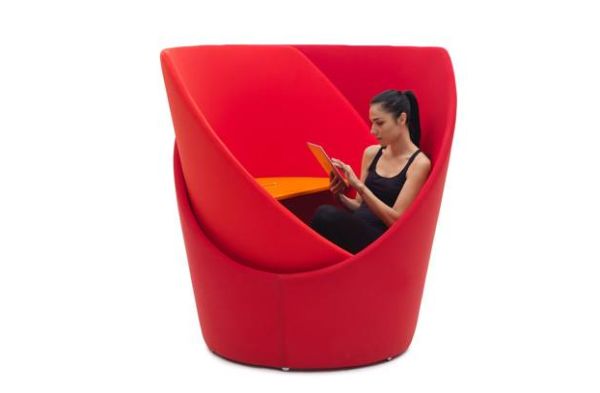 Are you looking for a place to work without any disturbance? If yes, then have a look at Tuttomio, a comfortable and stylish workstation. Italian designer Emanuele Magini has created Tuttomio for Campeggi, an Italian furniture company that offer creative designer furniture to consumers. Tuttomio means 'all mine' in Italian and the designer has successfully created a cool space where you'll surely feel that the space is all yours. The workstation offers you enough space to work, relax, or day dream without getting disturbed.
The design of Tuttomio will suit any room with modern interior. It will add more grace to your room and become a private place when you just want to spend some time alone. Another best thing about the workstation is that it has wheels at bottom, which makes it easy to move from one place to another. You can also change direction of both ends of the cubicle simply by rotating them. If you are a person who loves colorful furniture, then you surely would love to own the contrasting red and yellow Tuttomio.
Via: Trendir
The following two tabs change content below.
Monika is a young blogger, who likes sharing her opinion about trending consumer products and gadgets. When she is not educating readers with her writings, she's most likely educating herself by reading her favorite stuff. She also has love for creativity and music.
Latest posts by Monika Thakur (see all)
Comments