Japanese company Bauhutte makes gaming furniture according to the needs of modern gamers. You would have heard of gaming desks and chairs but the company is catching a lot of limelight for a gaming bed. Bauhutte is actually offering innovatively designed accessories that can be used with existing single bed to transform it into a gamer's ultimate paradise.
An elevating headboard that adds functional countertop space and storage to the bedside; a Bed desk that can be set at the foot of the bed are main components of the gaming bed.
A gamer will be able to play a game or watch a video on the screen in front of him and go to sleep without difficulty thanks to the attached Bed desk. One can even add to the bed a gaming sofa, side table, energy wagon and a slim bottle rack for further comfort during those game sessions.
A gamer can have everything from books to magazines, snacks to drinks and speakers to remote controllers in close proximity, there is provision to keep everything one would need for a perfect gaming life. In short, the gaming bed has almost everything needed during a gaming session, and one would just need to get up to use the bathroom.
Also Read: Acer Predator Thronos Gaming Chair Claims a Chunk of Your Living Room
A gaming bed accessorized with the Bed desk, headboard, side table, rolling shelving, headphone hanger, energy wagon, bottle rack, gaming blanket, and a gaming sofa is priced at 126,300 yen about $1,100 on the official website.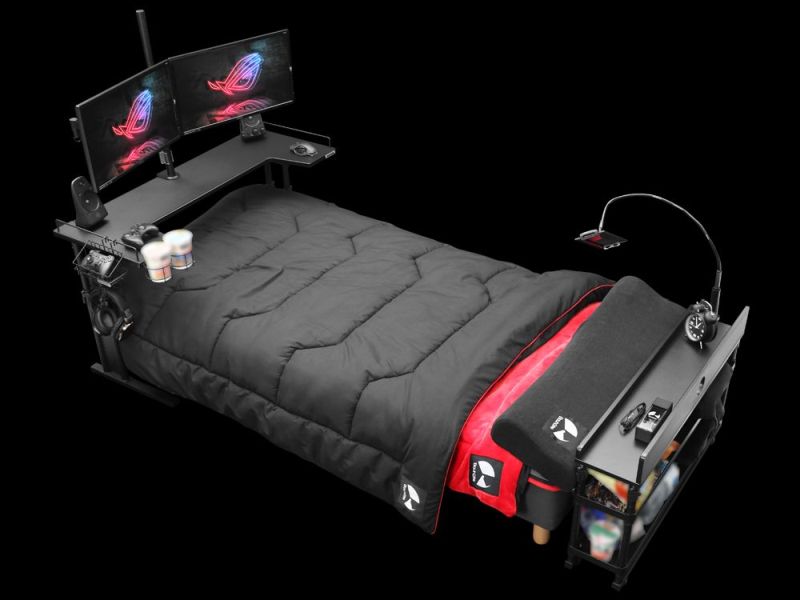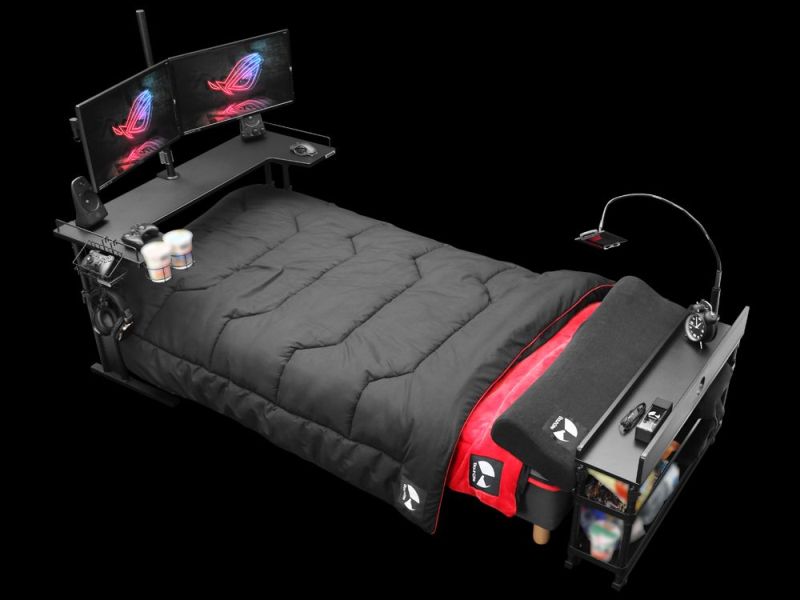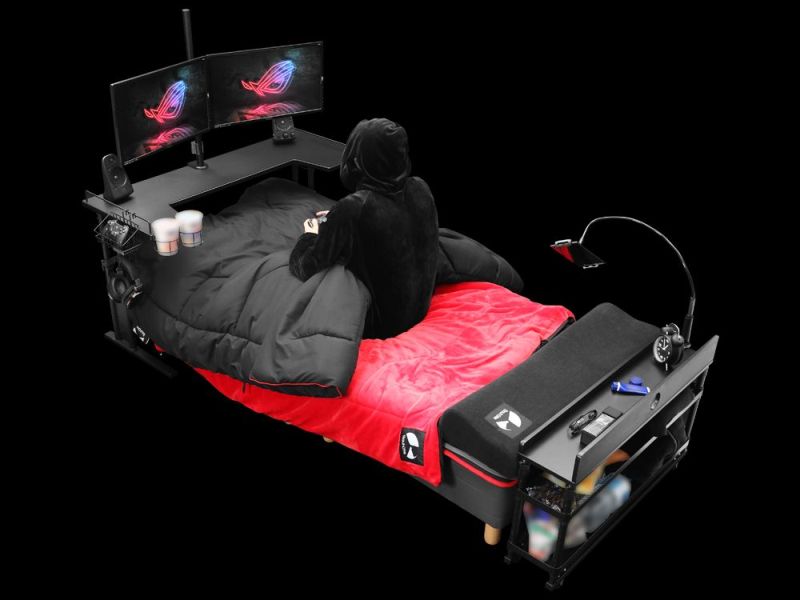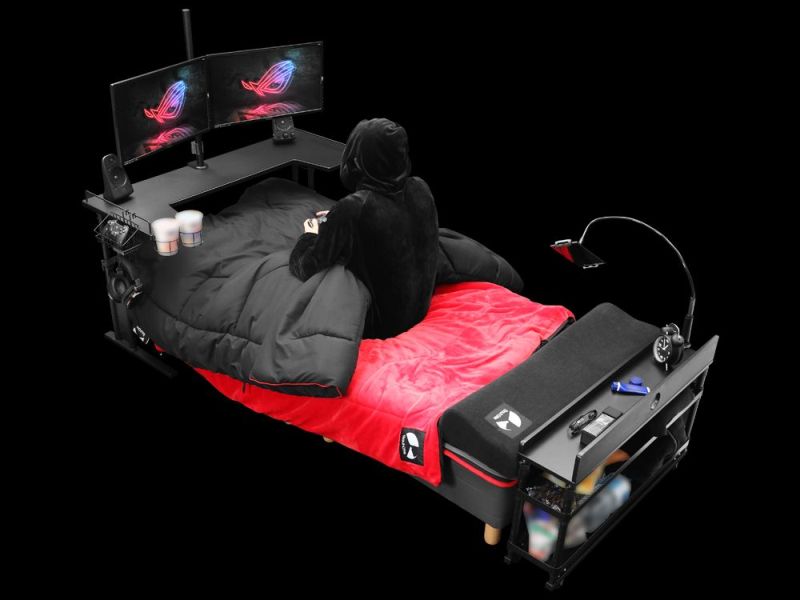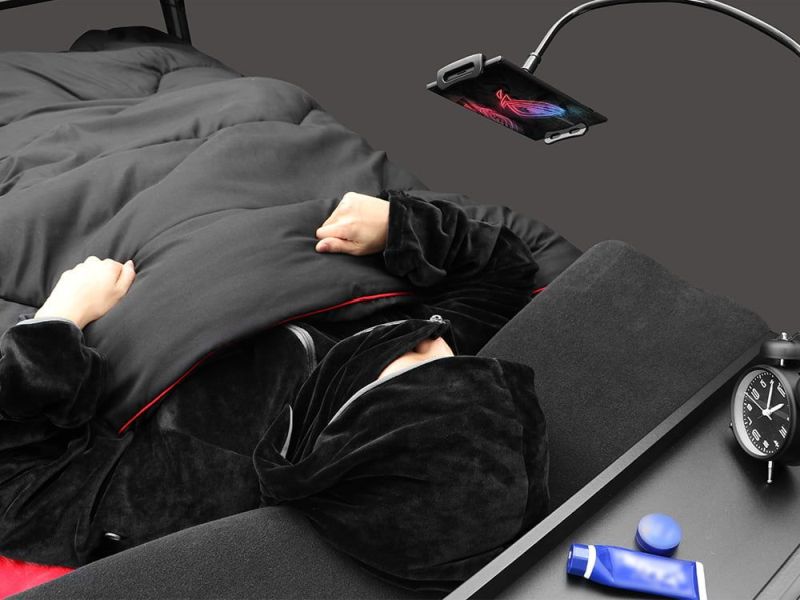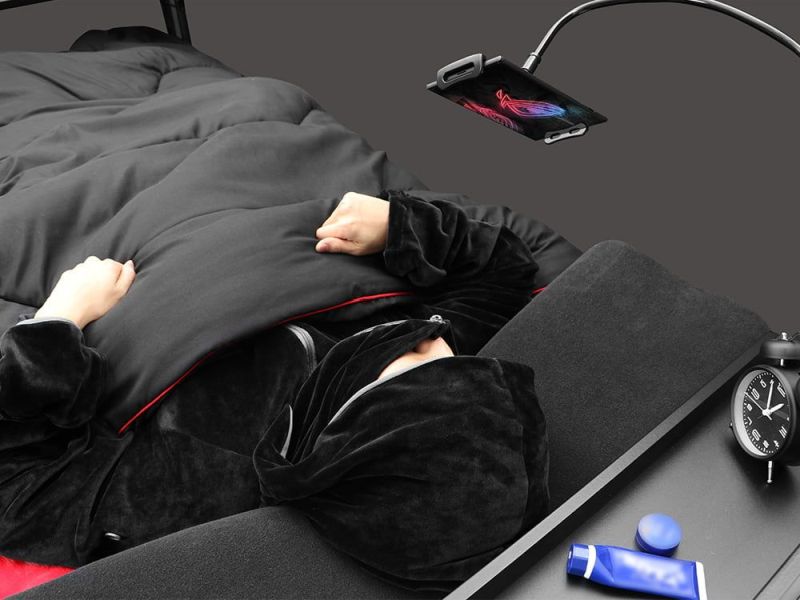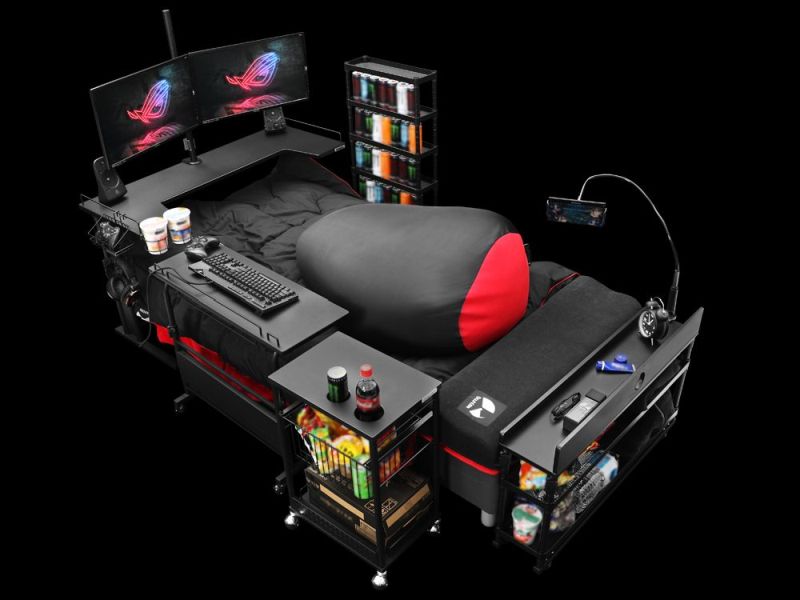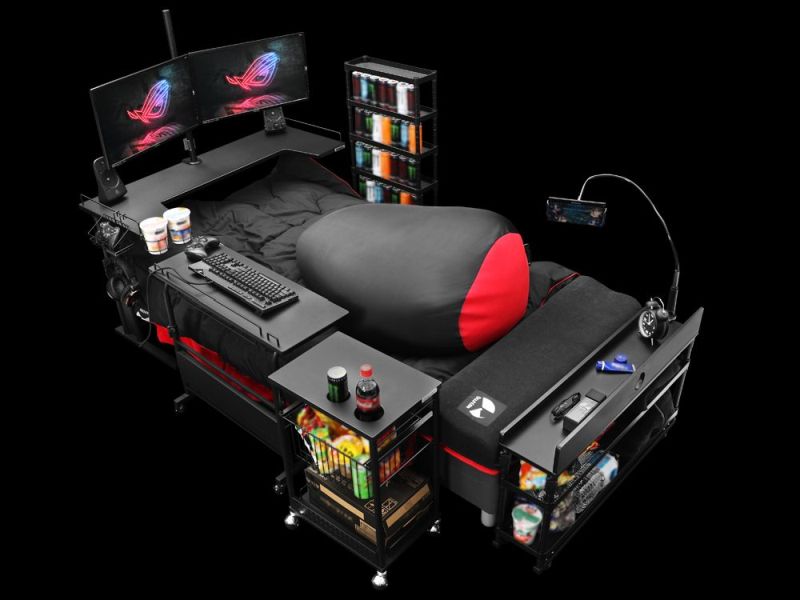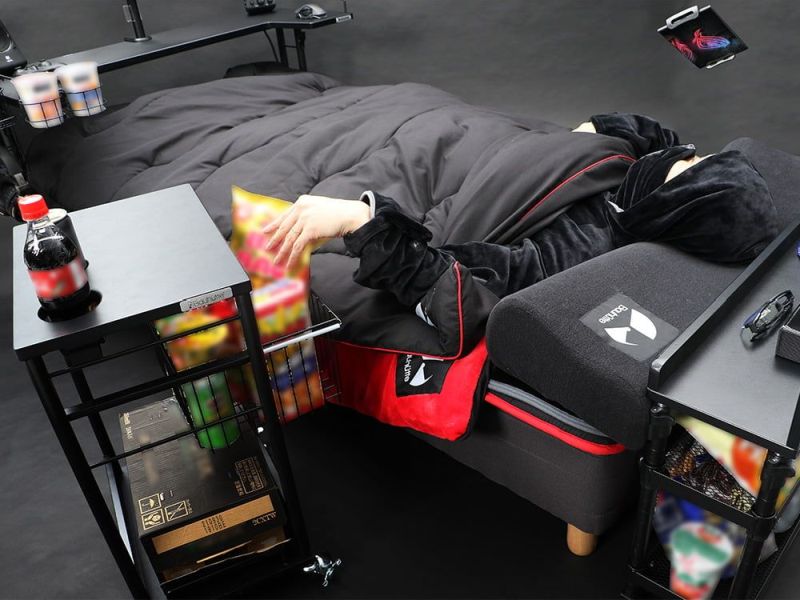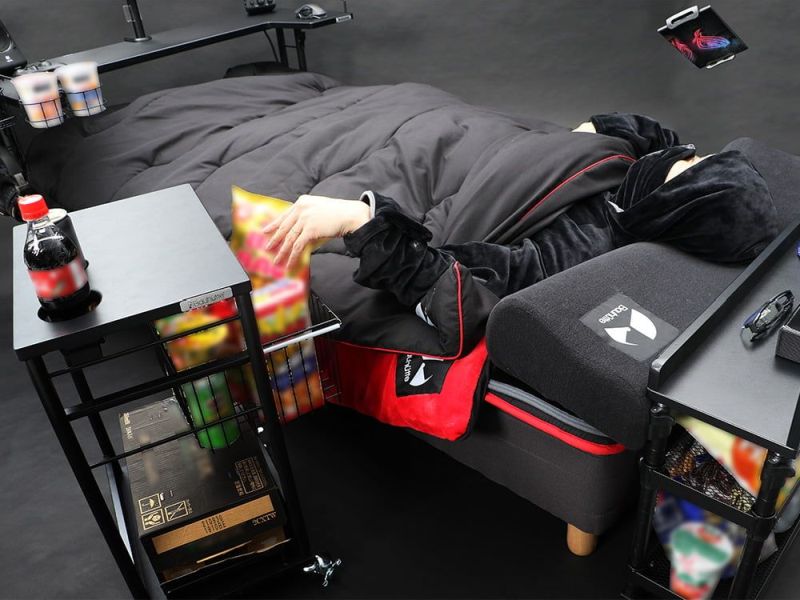 Via: Gizmodo