Casa Jura, a privately commissioned family dwelling by Belgium-based JDS Architects, is a contemporary house built into hillside of a small French commune on the Swiss border. Spread over 134-square-meter area, the property comprises of three diverse levels. The ground floor features three bedrooms, while the intermediate storey comes with open living space and an external roof terrace overlooking the surrounding landscape.
Completed in a humble budget of €200,000 (approx. $212,464), Casa Jura brilliantly blends into natural surroundings. The house is partially built into the hillside if looked from far appears like a hump on the French landscape, thus maintaining privacy by remaining completely concealed from neighbouring residential buildings.
Propagating open spaces and maximized living space, the house flaunts large windows, giving way to beautiful natural landscapes. To welcome natural light and sunrays, front and back portion of the house is fitted with oversized window panels and sliding doors to help managing interior space wisely.
Green roof serves two important functions apart from offering privacy and creating a camouflage effect. First: it allows 360-degree view of the surroundings, second: it offers kids and family members an ample space to enjoy a sunny day.
Designed with space saving technique, the internal space of the house has been maximized to offer sufficient space for living, while the lower lever of the house is completely enclosed with countryside. Valuing natural surroundings and privacy, Casa Jura offers both at one place to its residents.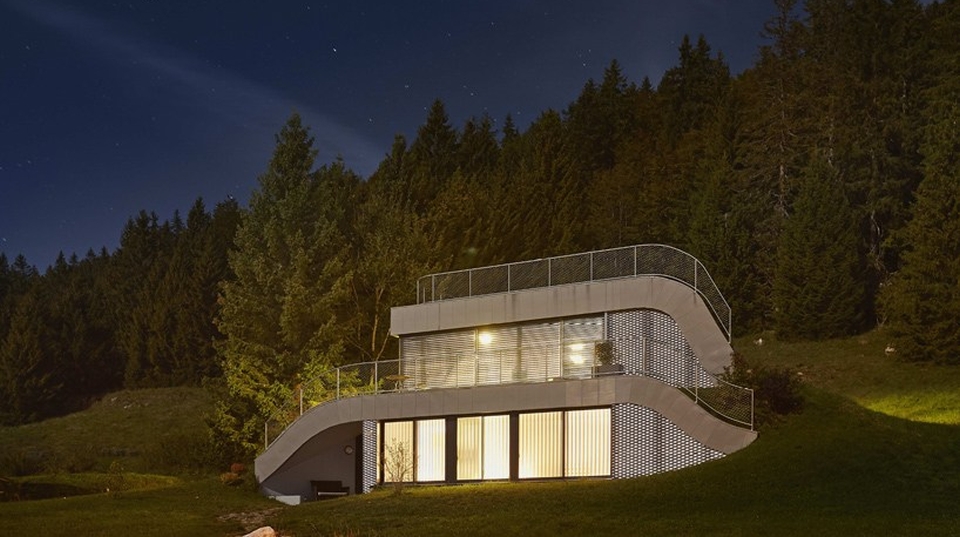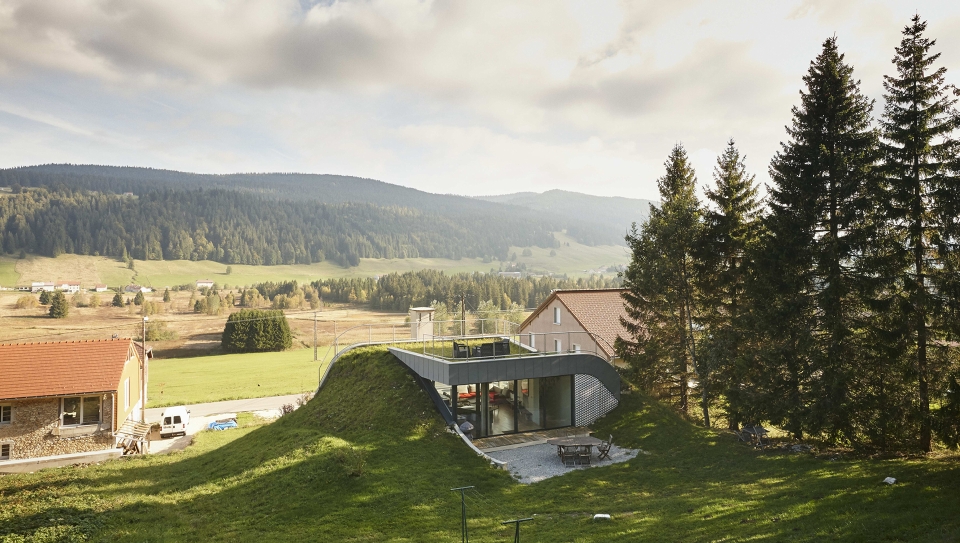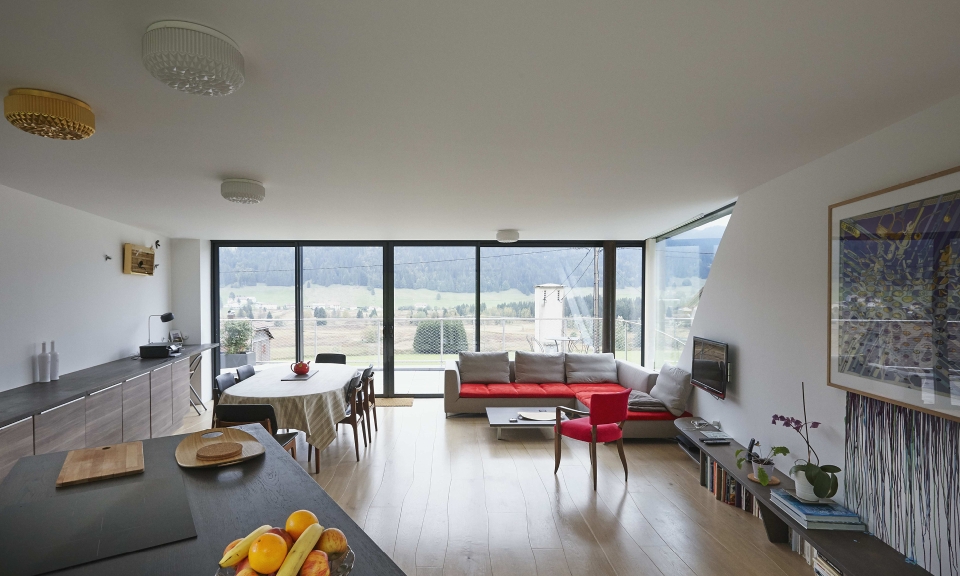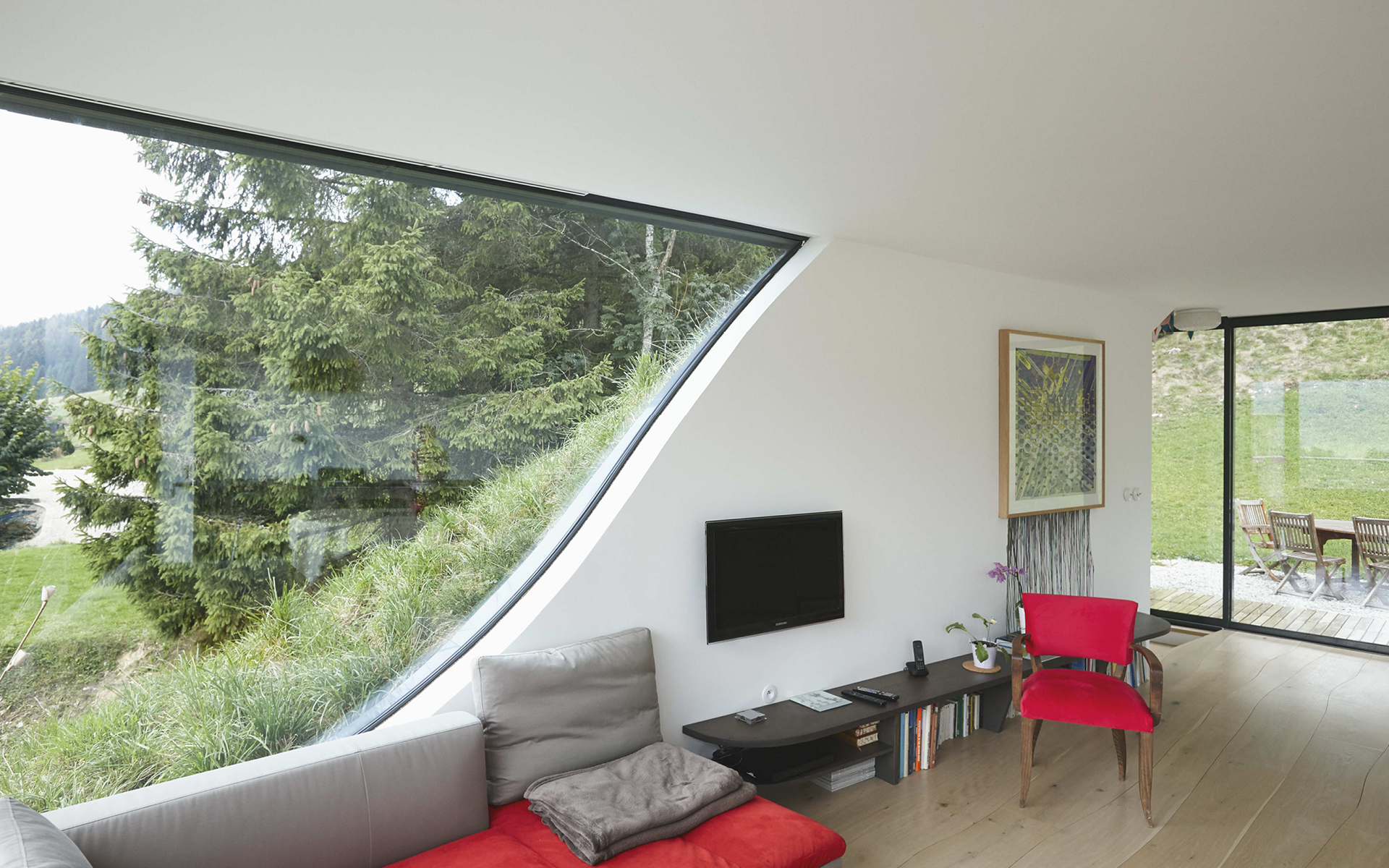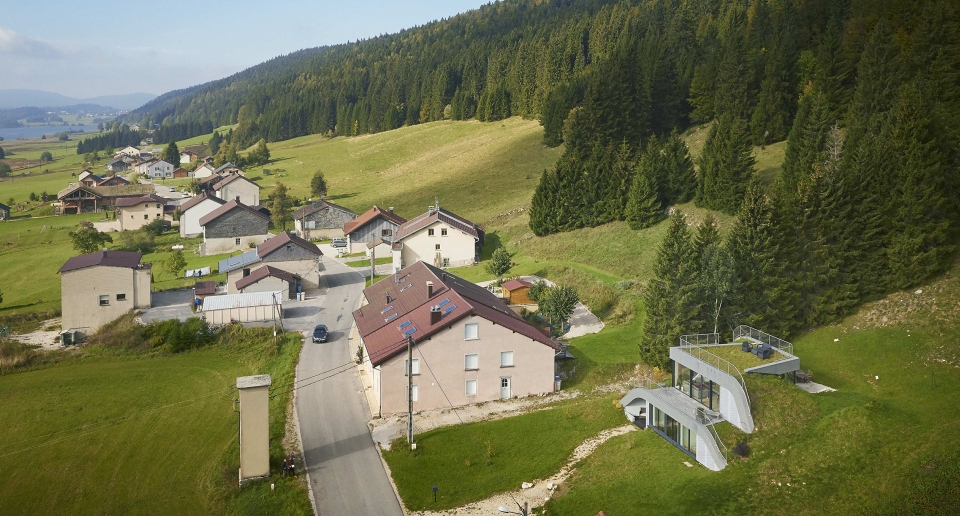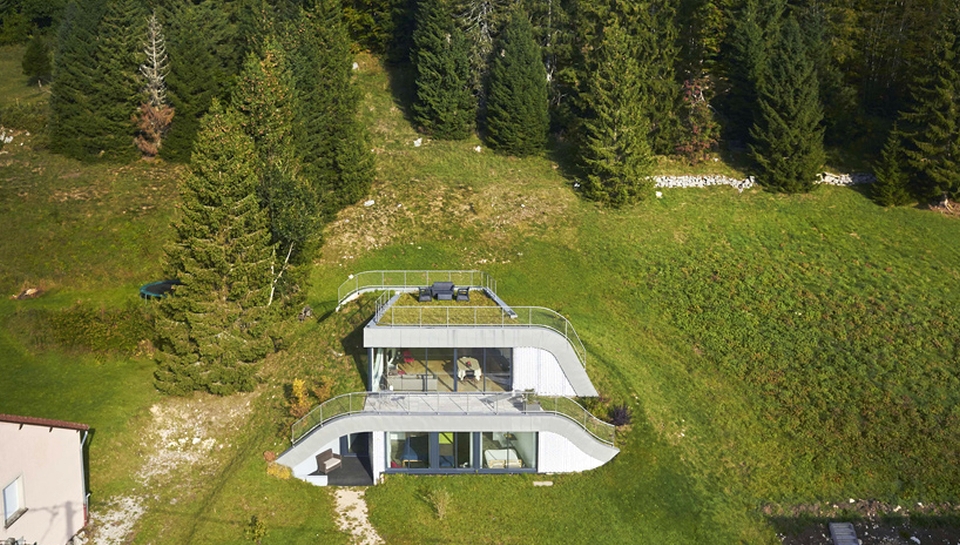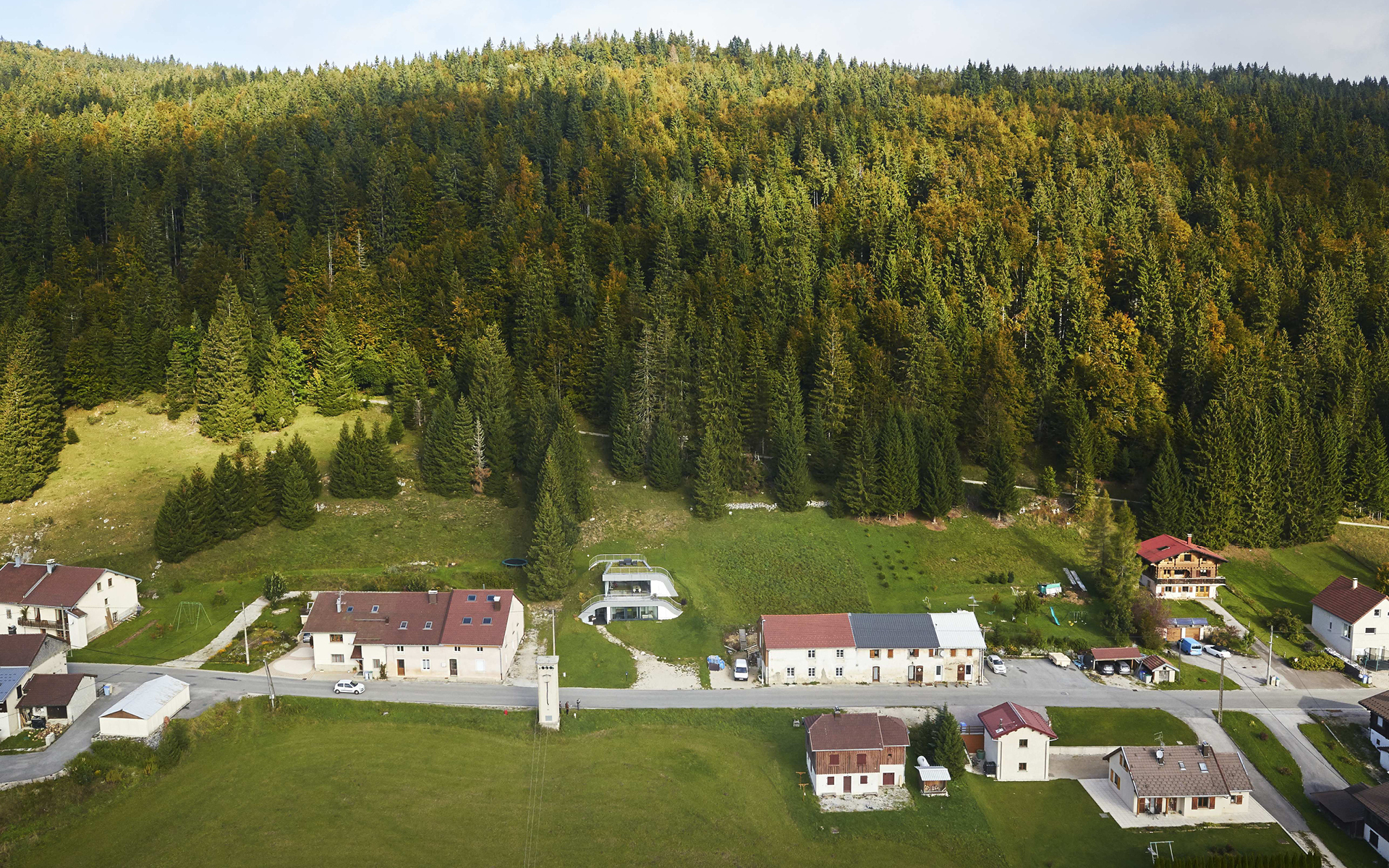 Via: Designboom