The tiny house movement has taken the world by storm. Times are changing and so are our houses. People are drifting toward tiny houses than possessing a traditional home. Dan Dobrowolski who heads a tiny home construction company ESCAPE brings out his new design the N1, which holds resemblances with the midcentury buildings, once designed by the legendry architect Richard Neutra.
The 500-square-foot N1 residence features a single floor and is made up of steel and glass structure. The tiny house in particular is marked by a 30-foot-long glass façade. Dan Dobrowolski joined hands with architect Kelly Davis to create this masterpiece, which as of now is only available as a rental in ESCAPE's tiny home village in Tampa, Florida.
The exterior of the tiny house constitutes metal cladding while white poly material covers the roof thoroughly. The interior of the house is docked with custom-made maple cabinets and both kitchen and bath cabinetries were crafted with the same maple. Apart from this, the kitchen and dining area are adjacent to the living room.
Also Read: Baluchon Builds Tiny House Salamander for Rental in a French Natural Park
The living room features a sectional sofa alongside a coffee table and large television. The bedroom, located beyond the living room, is arranged with sliding maple doors that access an en suite bathroom.
In addition to this, there is a second bathroom and a full-sized washer and dryer situated at the opposite end of the tiny home. The house is also equipped with automated features that include voice-activated lighting and temperature control.
According to Dobrowolski, another iteration of the prefab, the N2, is on the way and will be available for purchase. For further information, you can visit the ESCAPE website.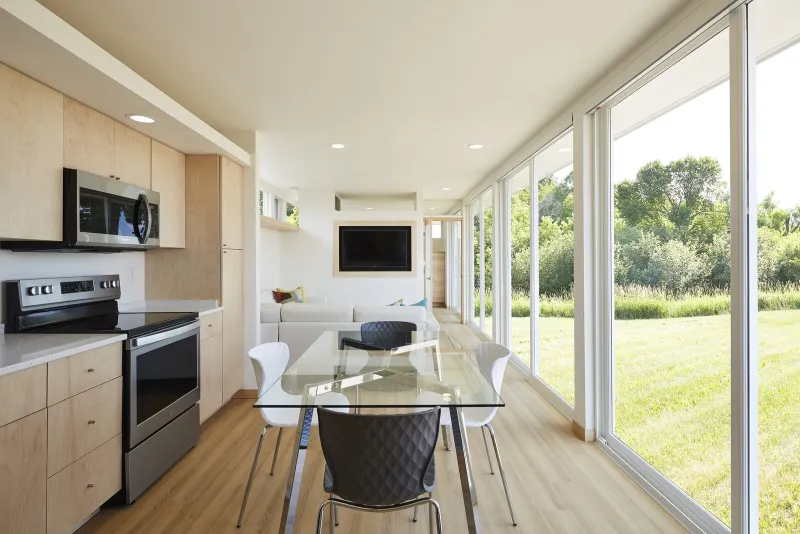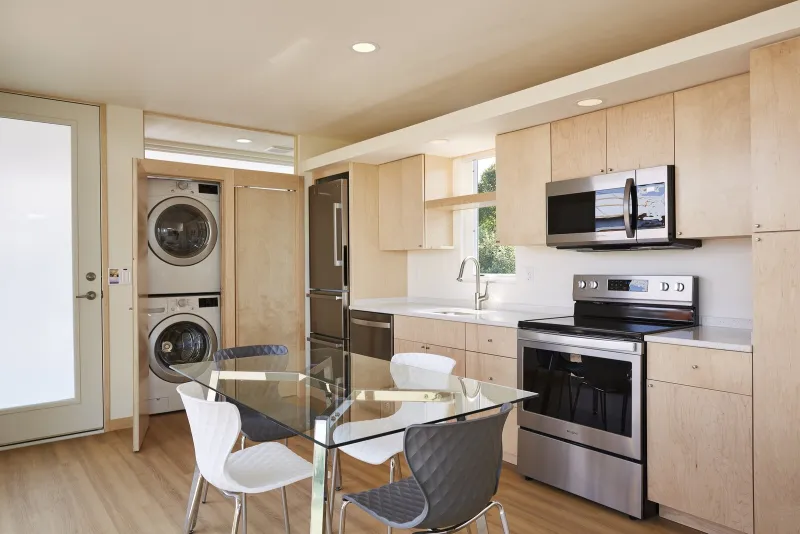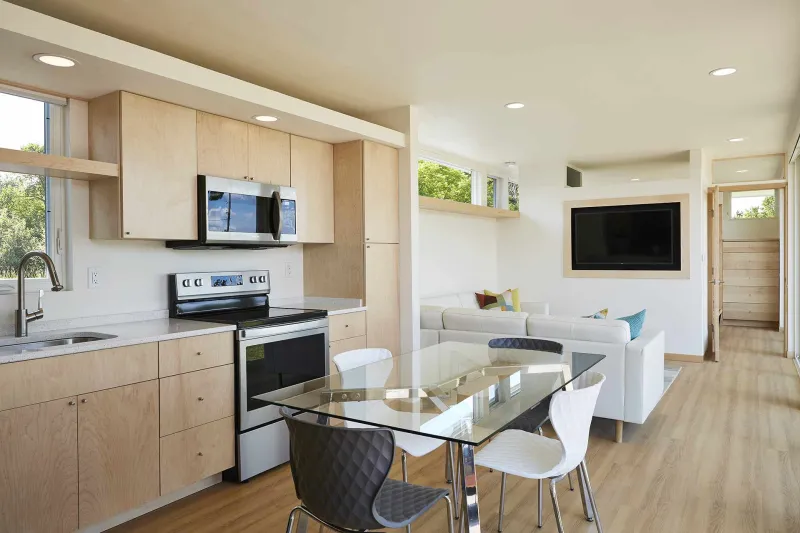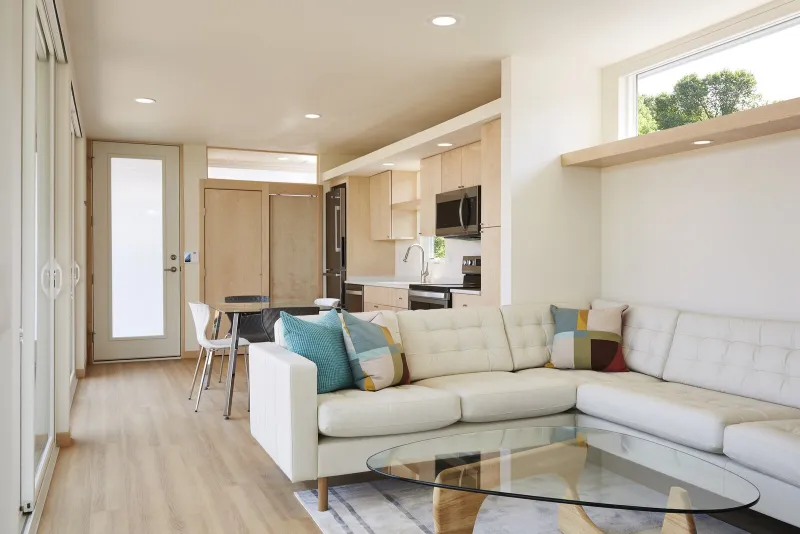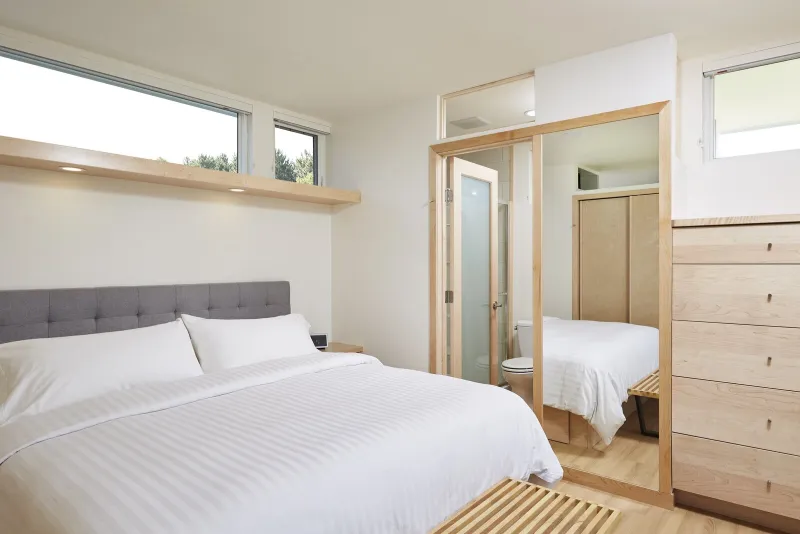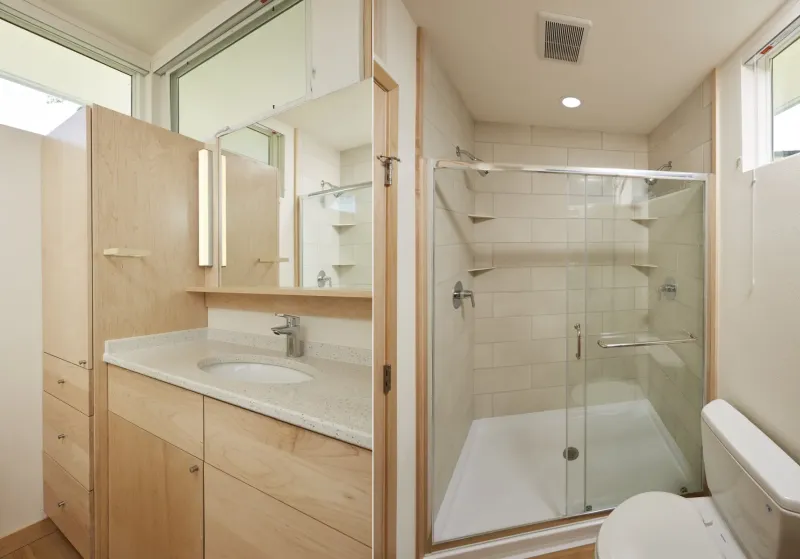 Via: Tiny House Talk