Jerusalem-based Tevatronic unveiled Exilong, a water-saving smart irrigation control system that not only provides sufficient water supply to the plants but also reduces water use by 75-percent. The smart irrigation system works by monitoring the plant water suction pressure in the soil. This way it determines how much water is required to keep plants healthy and automatically supplies only the require amount without wastage.
Features
The Exilong system basically consists of wireless soil sensors, watering controllers, and a  software. The battery-operated soil sensors are meant to be fixed into the ground to detect root length, soil hydration, and water consumption. Furthermore, the collected data is transferred to a water controller for appropriate water supply. Powered by two AA batteries, the sensors can easily run up to three years.
Functionality
The watering controllers can be plugged into a power outlet within your home, and control up to four irrigation system water valves. Even multiple watering controllers can be attached if you have more than four irrigation zones. The data collected from the different irrigation zones is sent to a cloud-based server for setting correct scheduling for the whole system.
Kickstarter Campaign
Exilong irrigation system could be a great device for drought-stricken areas that need to conserve every drop of water. Currently, the project is seeking funds on Kickstarter. A pledge for $248 or more could help you secure this autonomous irrigation system to keep your garden healthy throughout the year.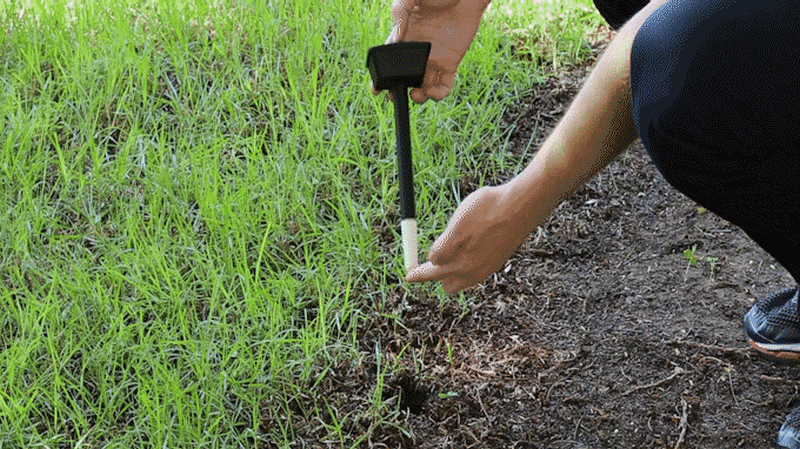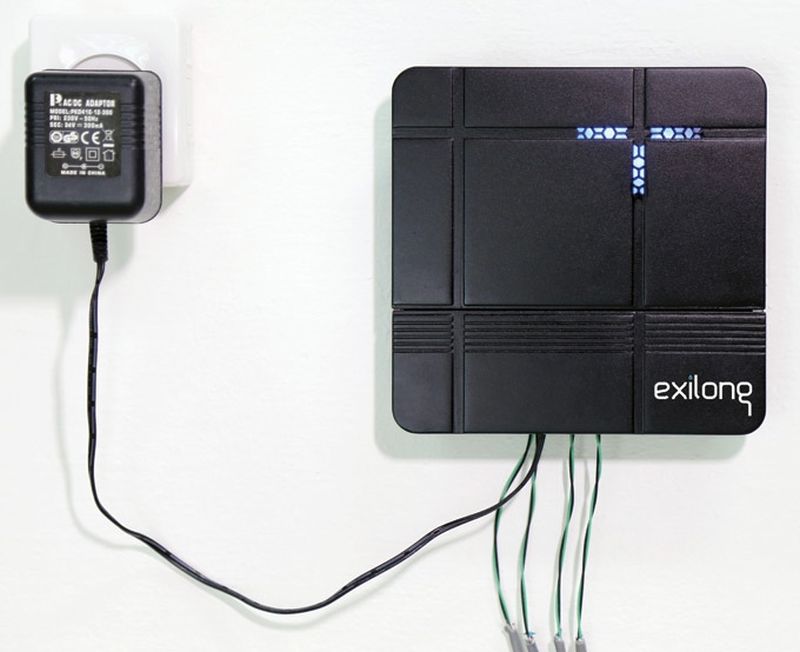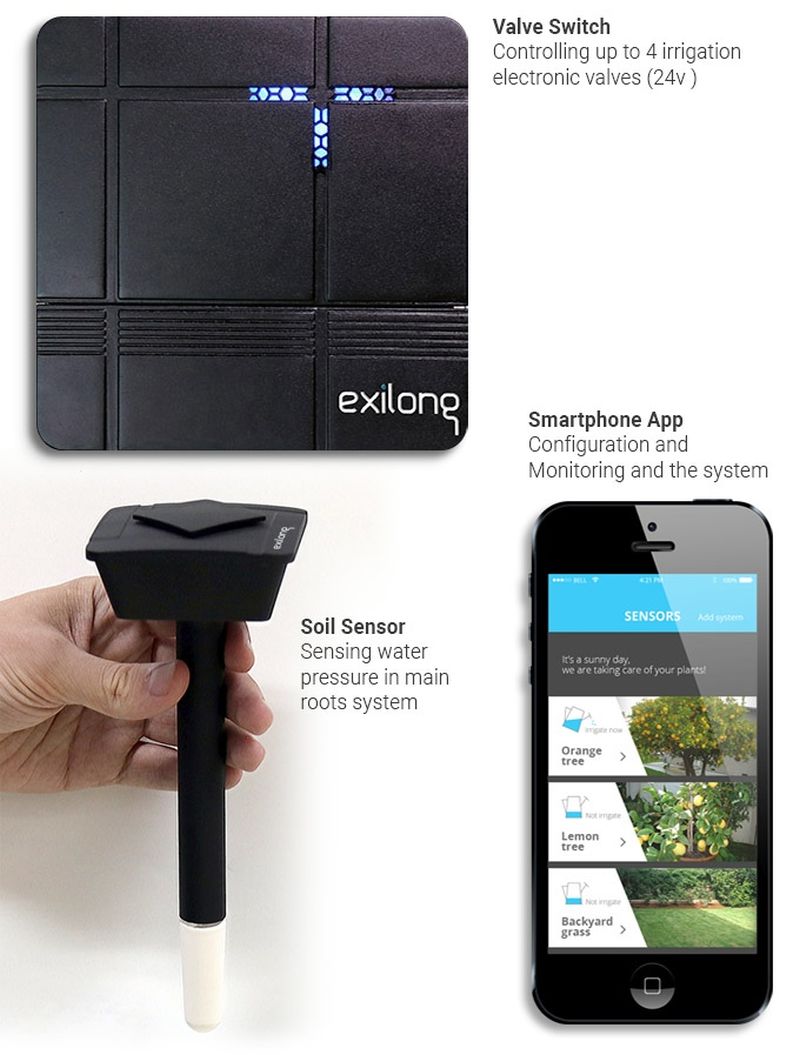 Via: Geeky-Gadgets