If you're already over the stunning galaxy-cakes, you need to check out Kalabasa bakery from Moscow, Russia on Instagram. This Russian bakery is going viral on the internet for its jaw-dropping cakes that are designed to look like 3D brushstrokes.
Unofficially described as 'Brushstroke Cakes', these colorful desserts are likely to appeal dessert lovers and artists alike. Although these ethereal cakes are designed to resemble strokes of a paint brush, however, in reality, no paint is involved in the creation. These brushstrokes are made of chocolate and candy melts, which are frozen after being applied to wax paper with a pastry brush.
When completely dry, these sugary strokes are placed around the cakes' layers in an artistic way. The cakes are further decorated with fresh fruits or flowers for an appealing look. The best thing about these cakes is that they look good in any color combination – from vibrant pink and orange to bold red and purple.
The front part of each cake is covered with these colorful brushstrokes, whereas, the rest of the cake is finished with chocolate splatters and airbrushing in complementary colors. Since, the cakes can be made in desired color combination, you can order them for any kind of celebration, from color-themed wedding to a lovely brunch in your garden.
Check out the images below to have a closer look at these colorful brushstroke cakes. You may even follow Kalabasa on Instagram for more cake inspiration.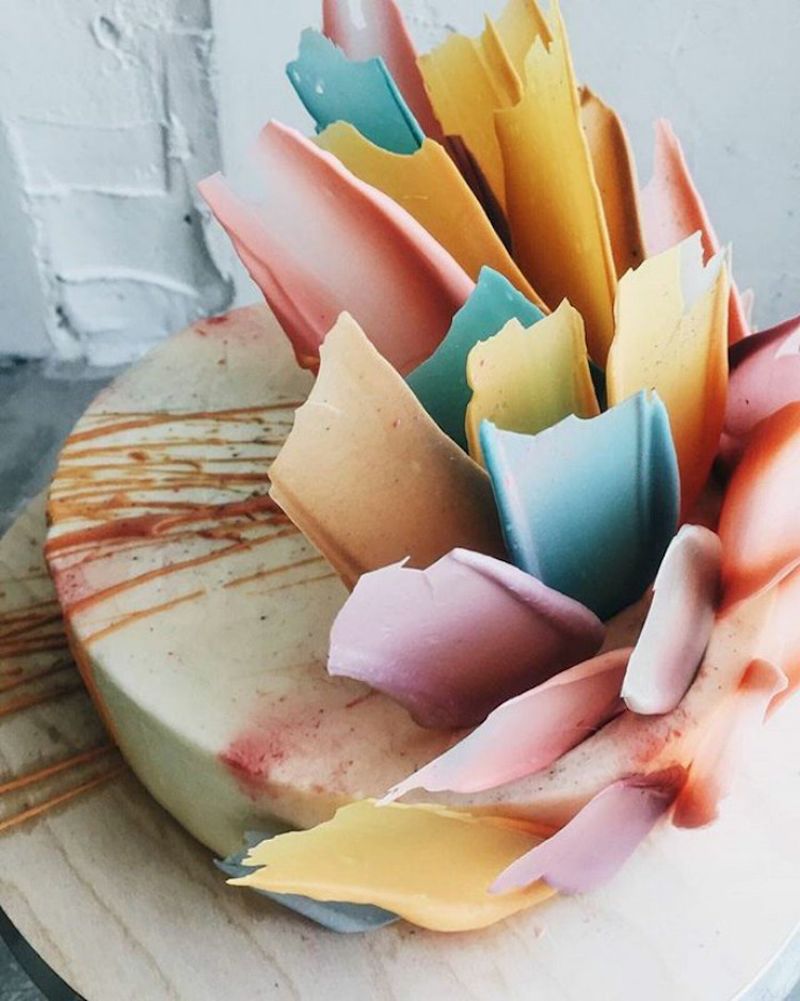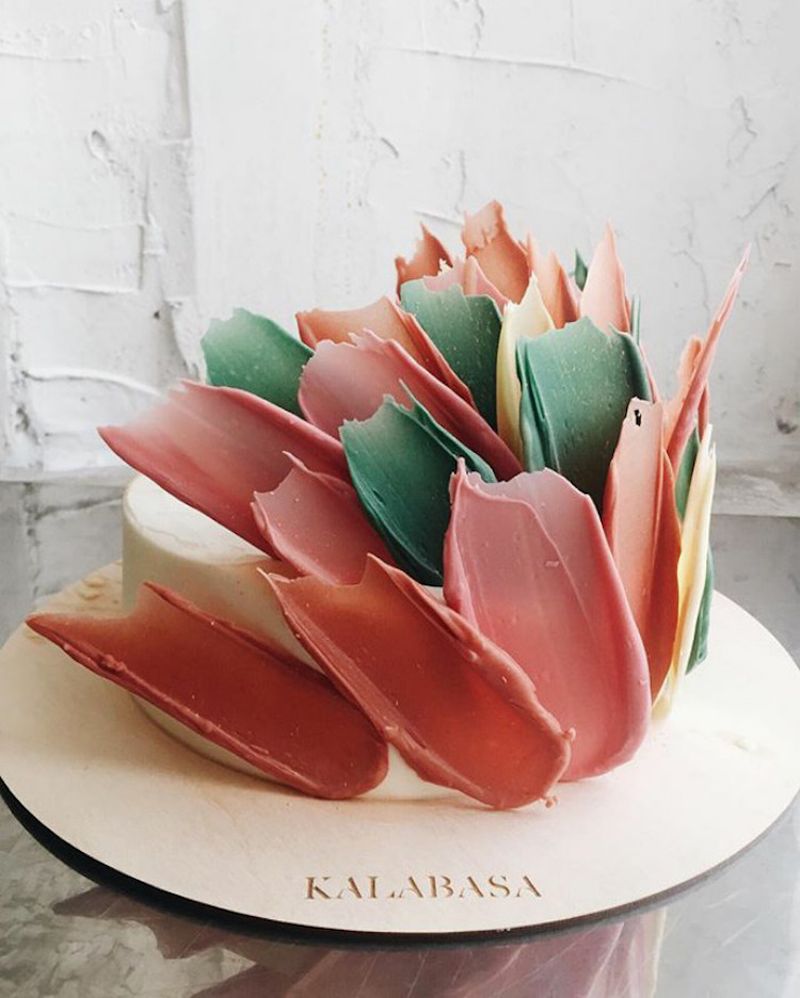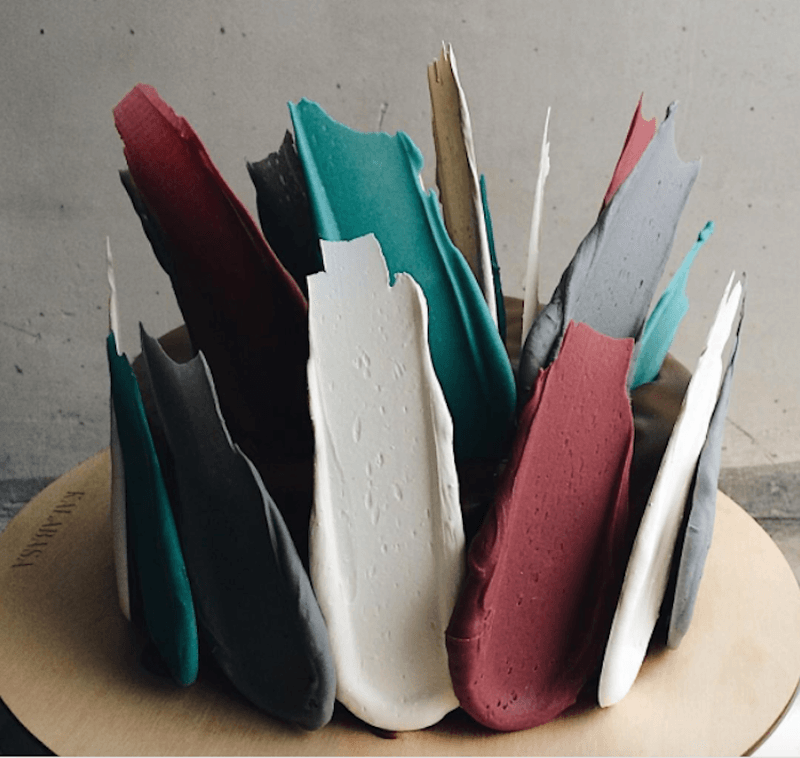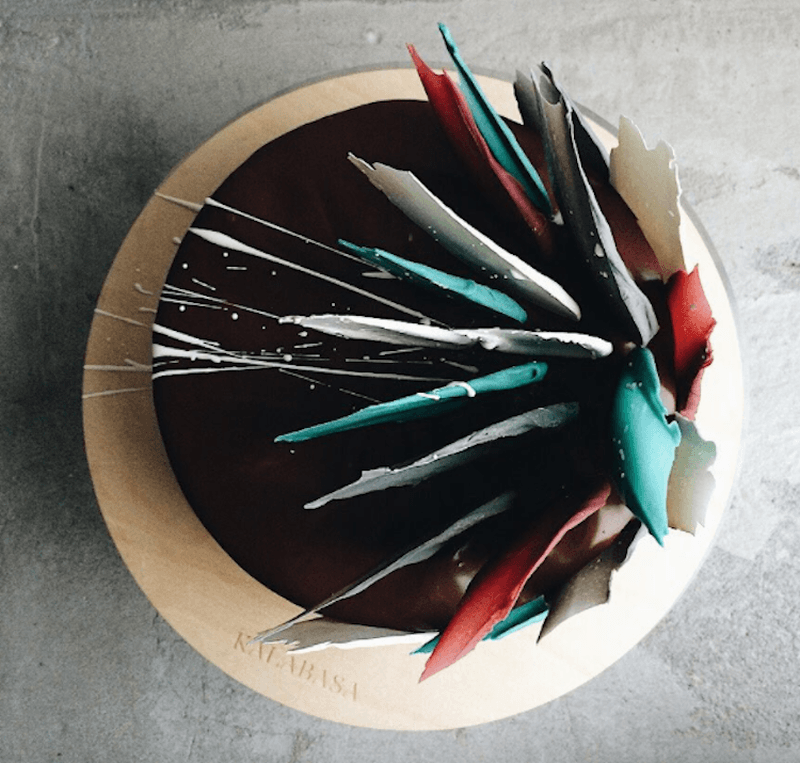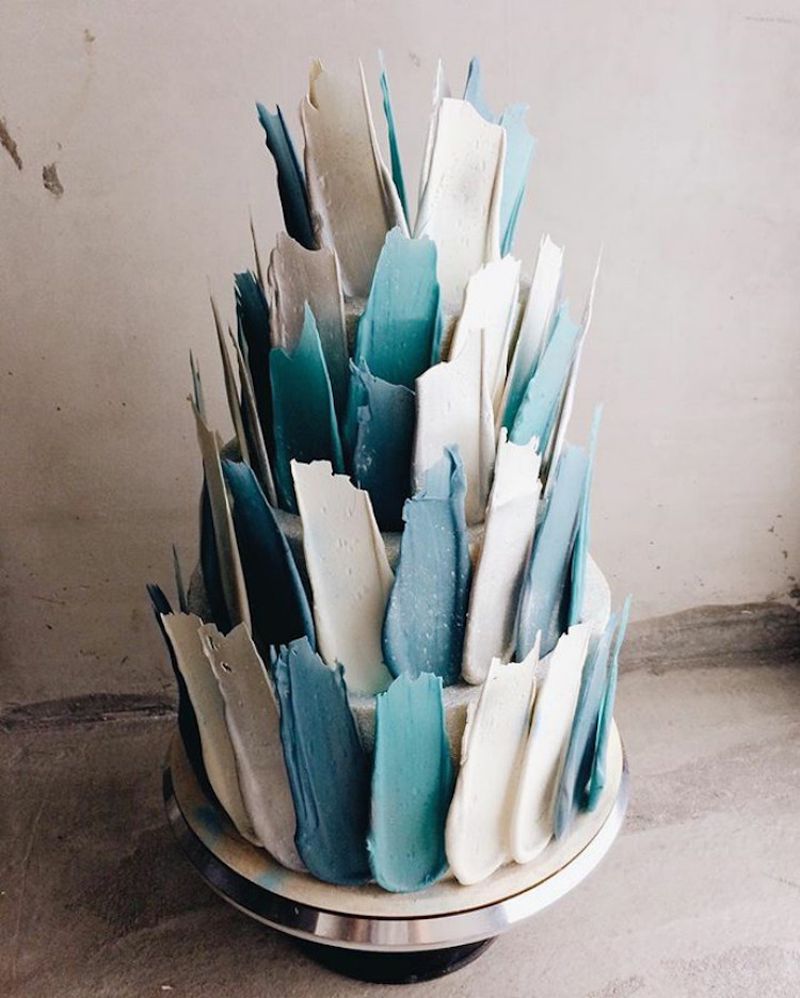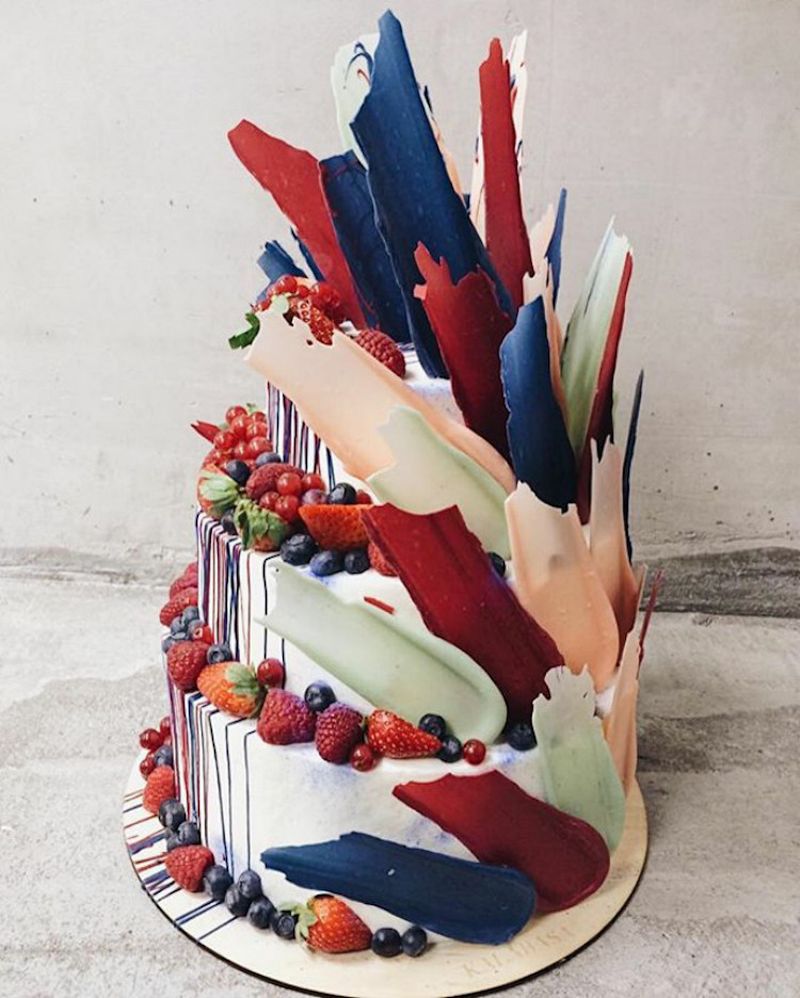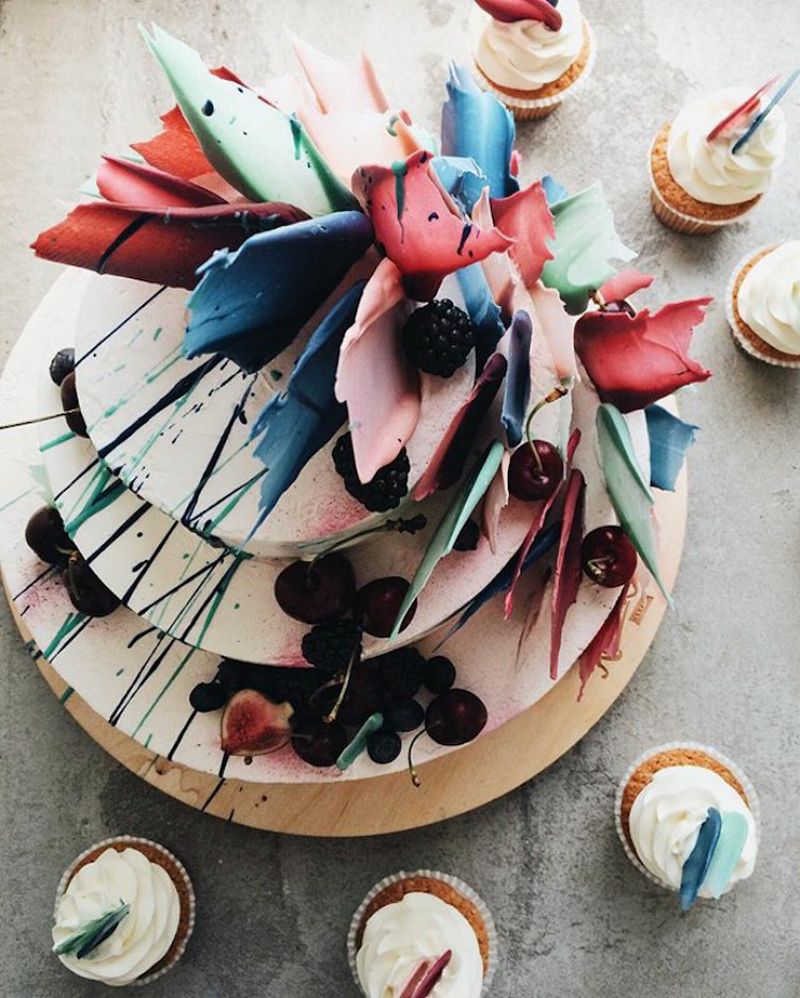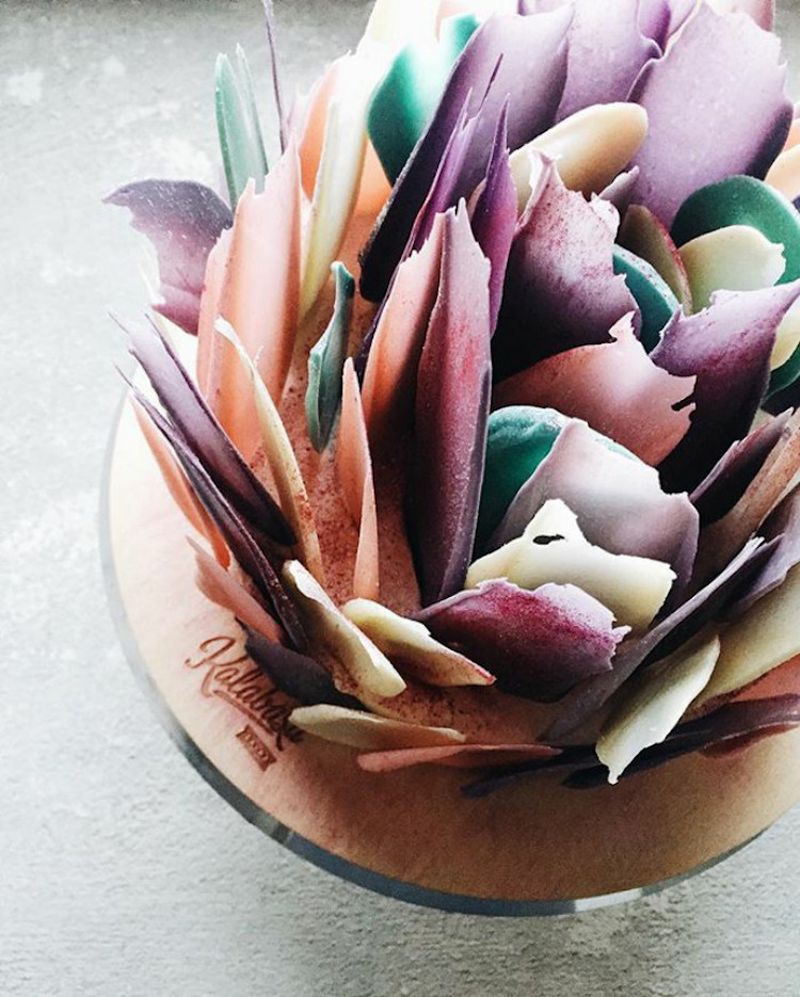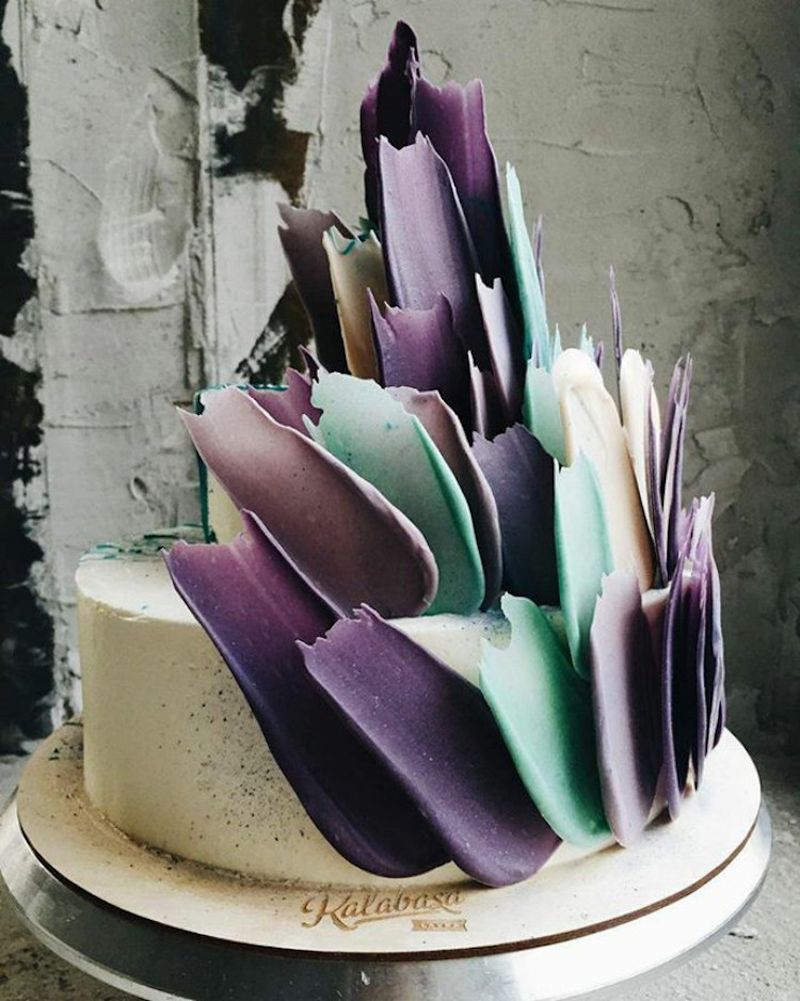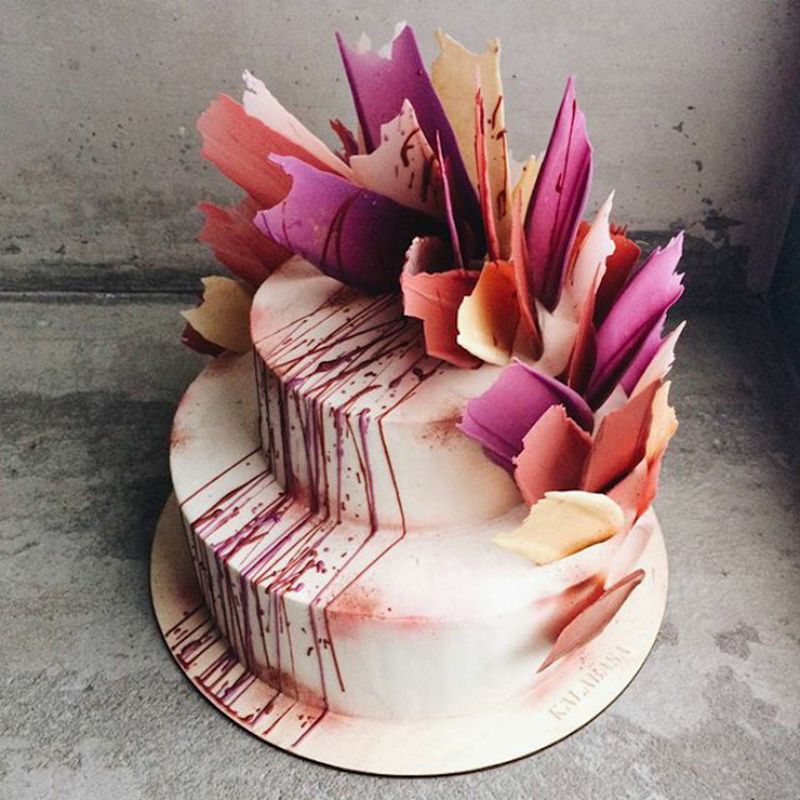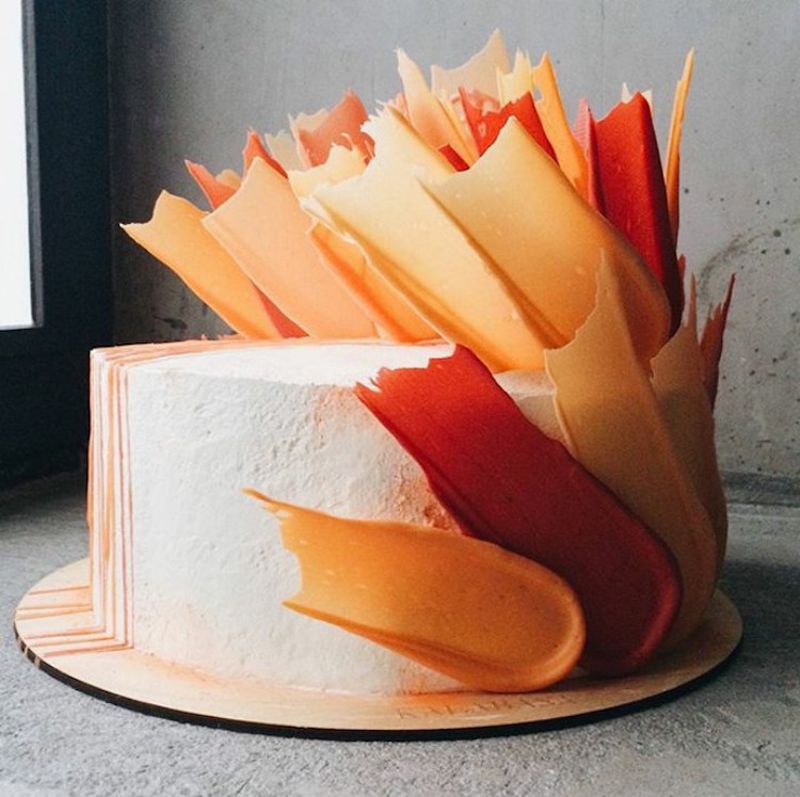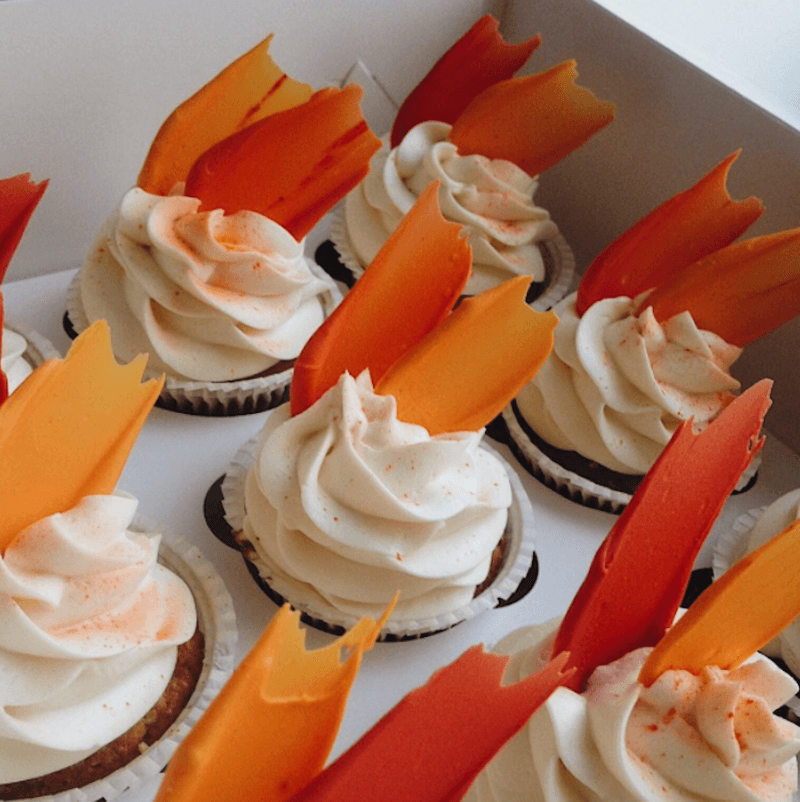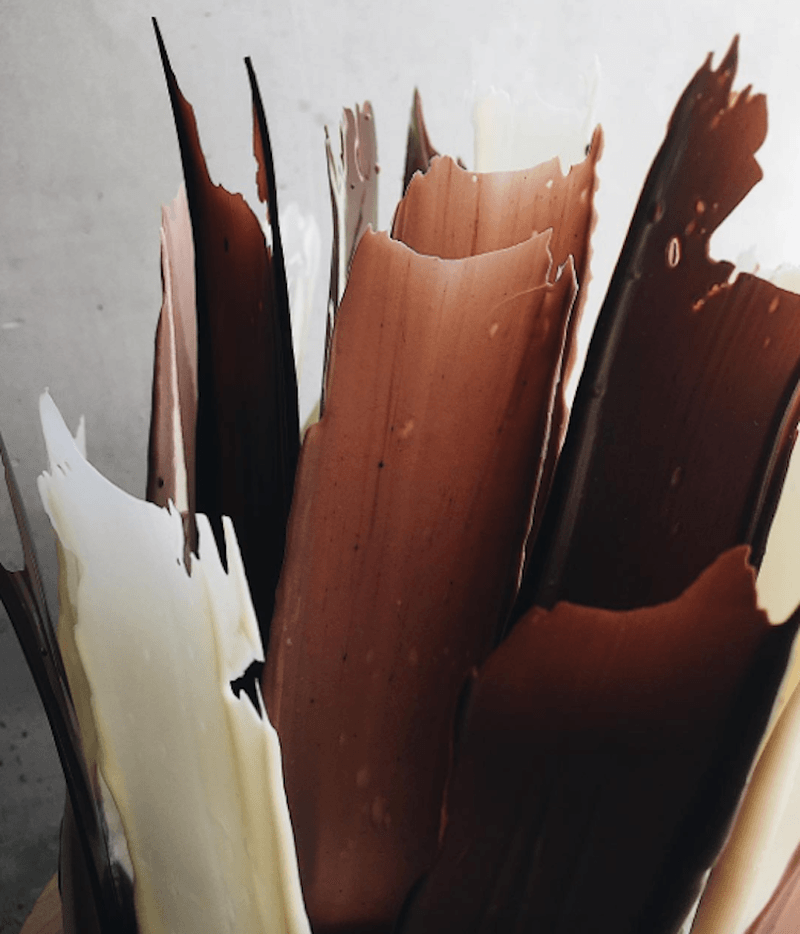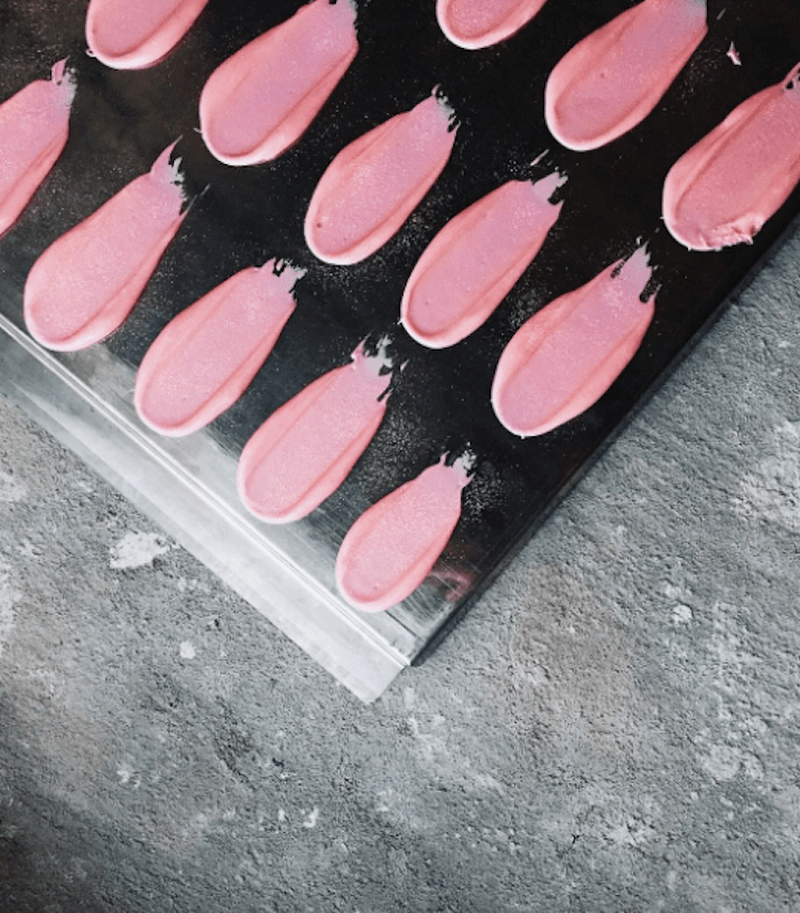 Via: MyModernMet