Overnight road trips with friends or family are a great way to unwind from all the stresses in life. But why to waste time and energy on a space taking trailer, when a micro camper can serve the same purpose. Created by Taxa, the Texas-based makers of the lauded Cricket Trailer, the latest 900-pound TigerMoth camper is perfect for two or simply act as an additional front porch for your campsite.
While conventional campers or RVs are somewhat like rolling houses to let the inhabitant interact with the surrounding outdoors, this micro camper is designed to be used more like an outdoor kitchen, play area or extra shelter for two. It can be used as a small pod for a single person/couple or can be taken along with your regular RV to form an additional unit, offering comfortable camping experience when you're out with family.
If you are looking for luxury, then this is not the one for you. TigerMoth is designed to provide you with basic camper facilities, such as a sleeping platform, a cooking countertop, and a hang out space for getting closer to nature. The kitchen drawer can be pulled out of the camper to offer a station for food preparation and cooking.
There is ample storage space under the bed, inside pop-up table, countertop space and gear storage, etc. Moreover, the roof features racks for supporting your weight while loading gear or simply to enjoy outside views from within the shed.
Electronics are powered by a 12-volt electrical system. For transportation, this tiny camper can be easily towed by most vehicles and even small cars. You can purchase the TigerMoth camper for $12,990. Although the price is not cheap, for a perfect off-grid rugged-style outdoor adventure its worth the asking price.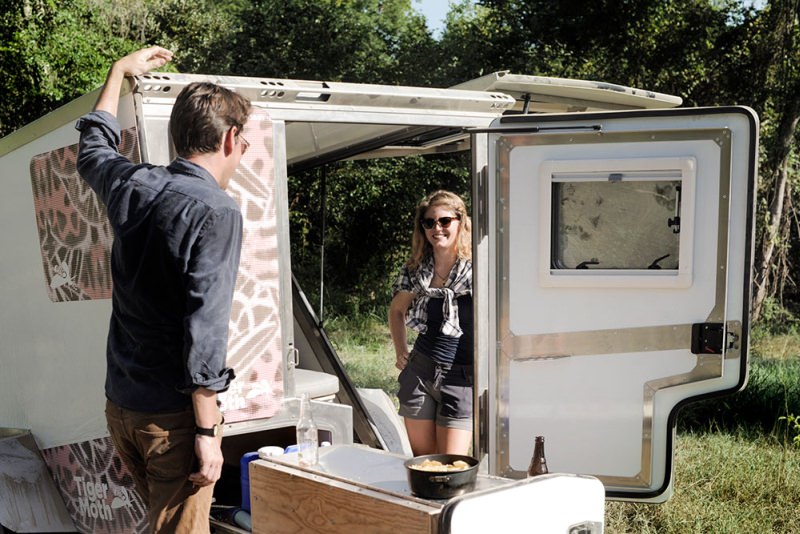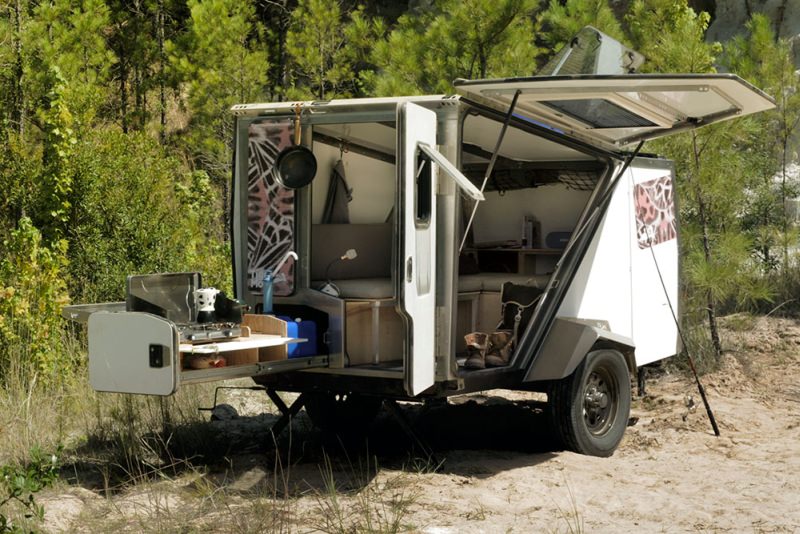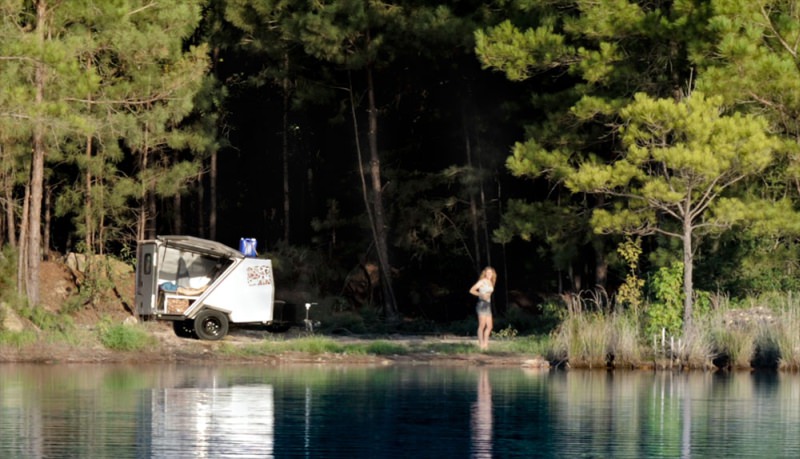 Via: GearJunkie