Treehouses are imagined as traditional livable structures with peaked roofs, just like as shown in fairytales. On the other hand, there are various designers around the world who come up with unique treehouse design concepts with modern look and features. One of that thousands is the unique treehouse concept by Artem Shatunov and Anna Uspenskaya of Saint Petersburg, Russia that has won them Triumph Special Recognition award in 2014. Its peaked structure and features are built to withstand the climate conditions in mountain regions, in the same way Mountaineers overcome all the obstructions to the top.
The overall wooden panelling and side glass façade adds a contemporary touch to the raised treehouse structure. All the interior space of the three-storey wooden treehouse cabin is utilized well for a living, sleeping and entertainment. There are slide-out terraces in main living area and the top floor section, while a sliding window on the top floor allows star-gazing or viewing the surrounding landscapes. All these unique features and attractive angular shape makes it a cozy treehouse that connects with the surrounding landscape.
The retractable furniture units are included for making more space when you need. The multiple staircases, folding ladder and the front climbing wall, are some features to experience swinging in the mountains. The idea of utilizing vertical space and adding big glass windows to the treehouse is a cool concept but only if insulation measures are properly applied to the structure. The floor-to-glass windows will let in floods of sunlight in daytime and make it an energy-efficient modern treehouse. The concept of the treehouse also inspires people for passing over obstacles coming in their journeys.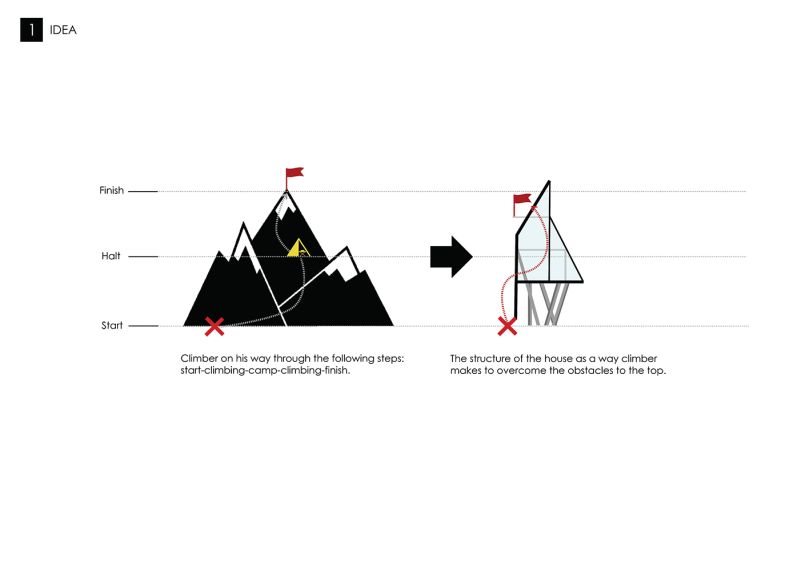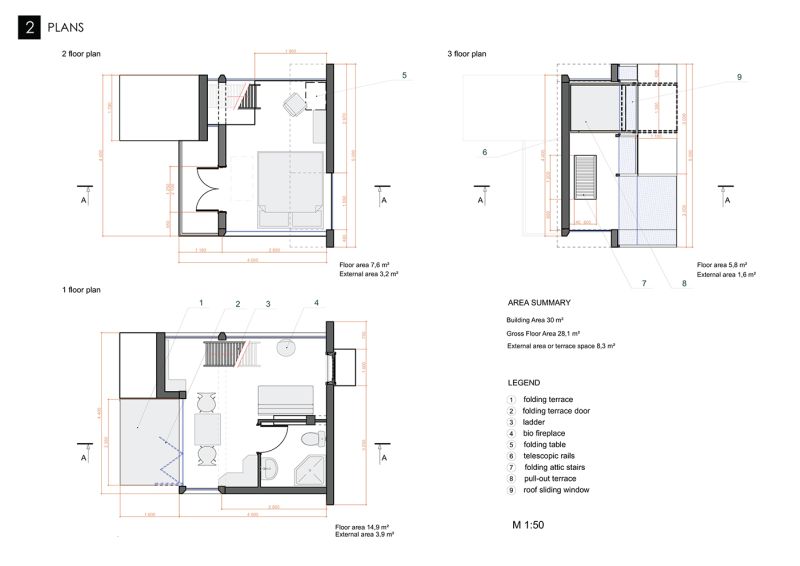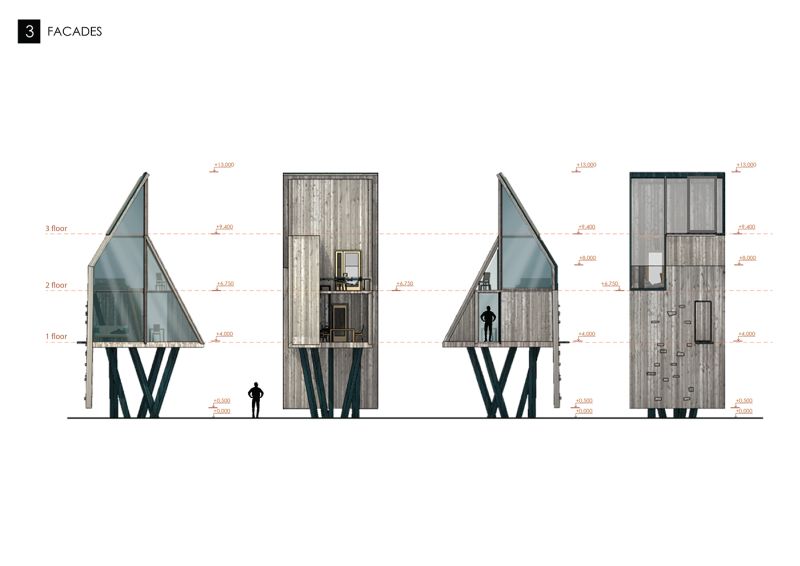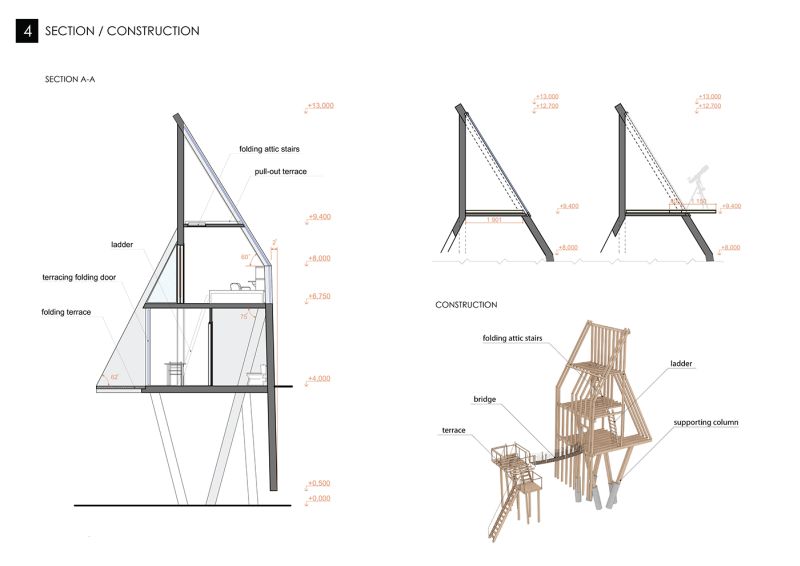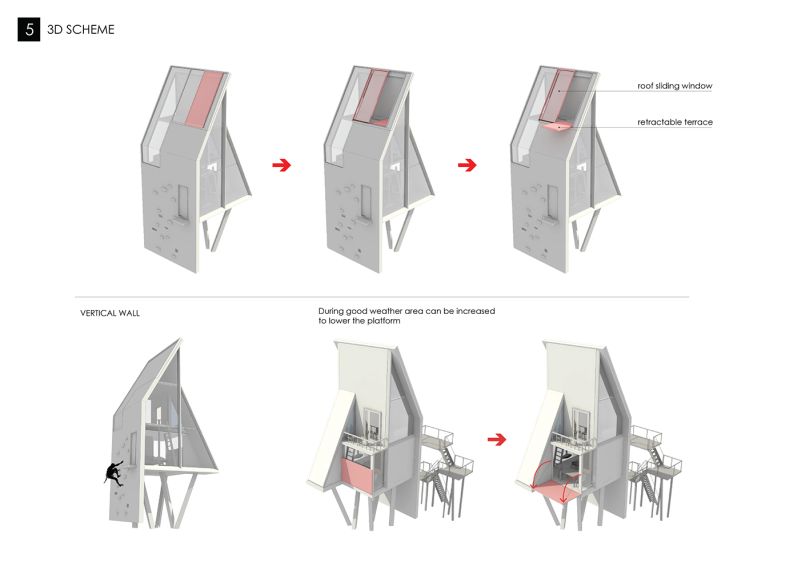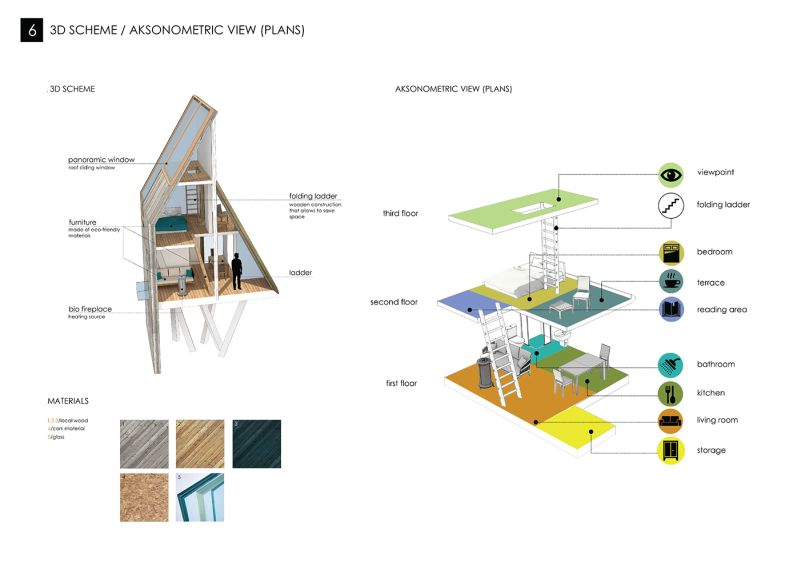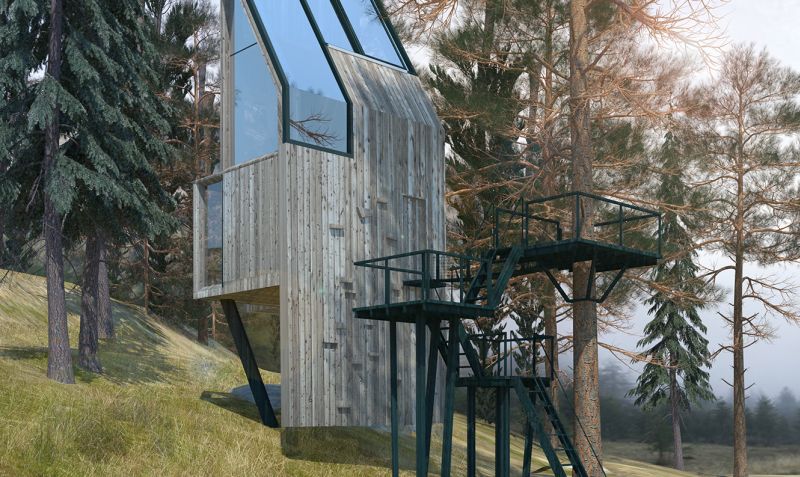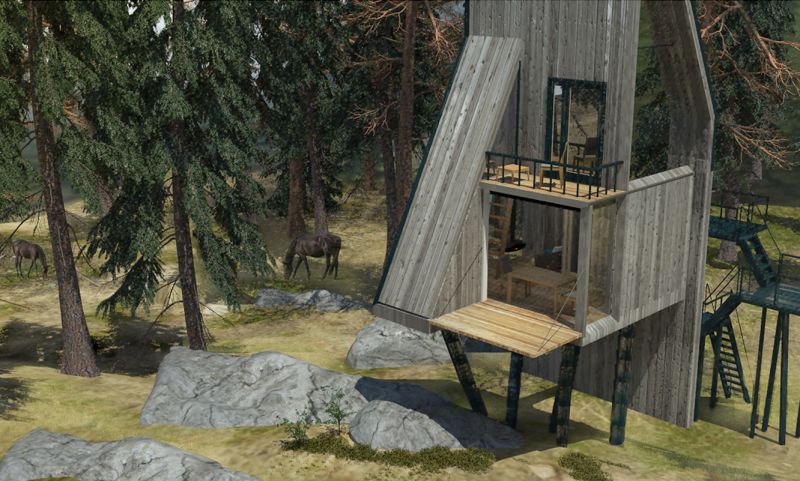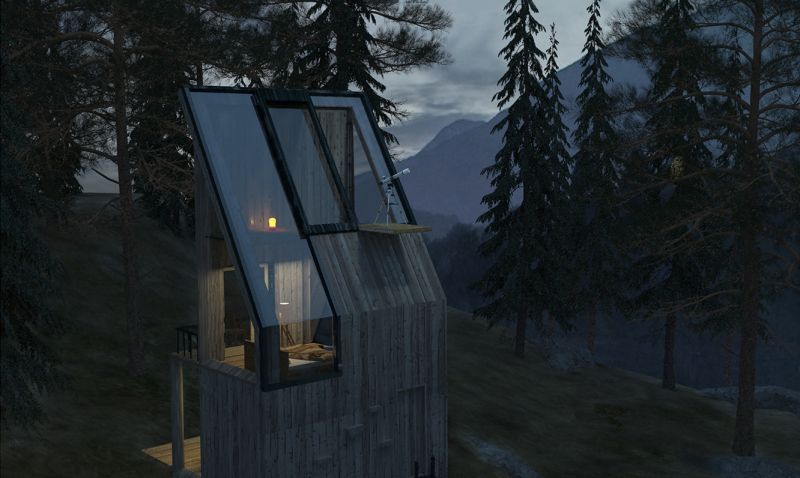 Via: Behance