Port-A-Bach sustainable shipping container home on wheels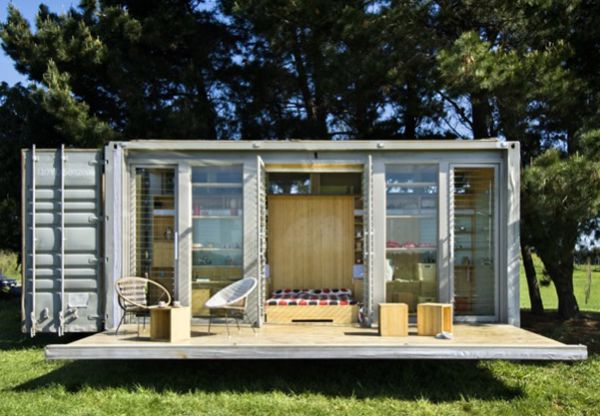 We've seen many single family makeshift homes and much more created from shipping containers sitting empty on ports. These recycled shipping containers offer cool and rather inexpensive solution to outdoor housing and emergency housing needs. Playing on this need, Atelier Workshop has designed an all new sustainable micro home crafted inside a shipping container – they call it the Port-A-Bach. The best part about Port-A-Bach – it rides on wheels and can be moved to a new place very effortlessly.
Made from a single repurposed shipping container, the Port-A-Bach is designed internally with wood. Given the small space, it is still good enough to house a couple with two children. The home within the container has a spacious kitchen with enough storage and bathroom with open shower. Atelier Workshop allows the containers roof to be outfitted with solar panels and wind turbines (in case you love going off-grid to help the earth).
The Port-A-Bach has windows to allow in natural light and also comprises of a flap which can extend to create some space outdoors and fold back at night or when you want to port your home to a new place.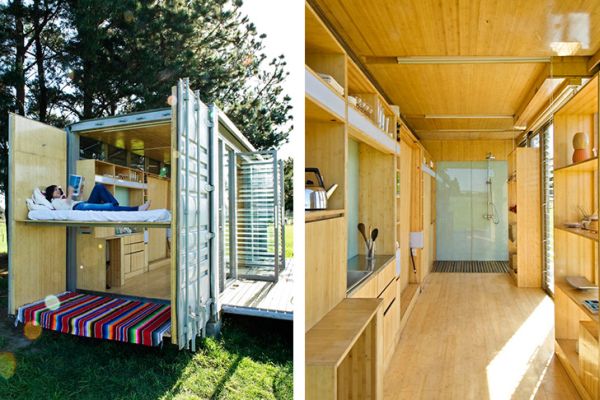 Via: Inhabitat
The following two tabs change content below.
Bharat has been reviewing latest gadgets, toys, robots and new home technologies across various platforms. In addition to reporting and reviewing new products and technologies, he spends too much time digging the Internet for endless questions. Bharat is a football fan and a big time foodie.
Comments