Leon Speaker's sound system poses as an enticing piece of wall hanged grill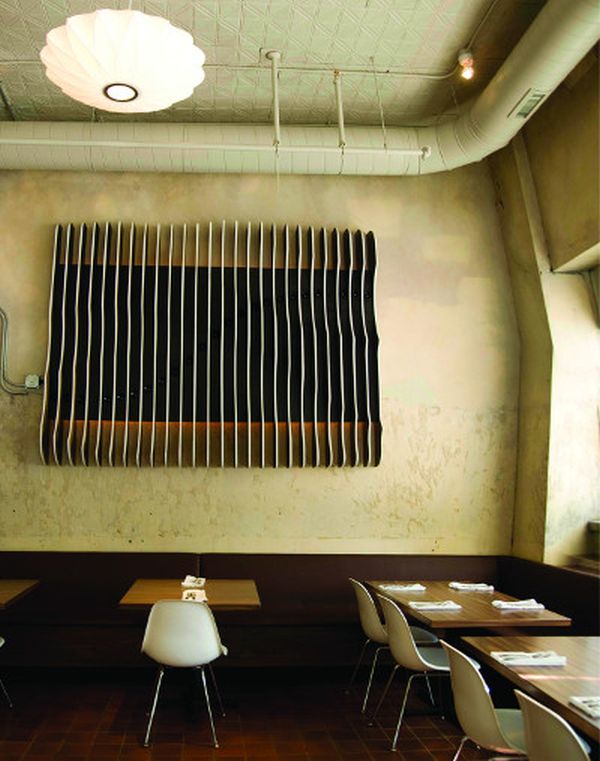 It is not the first time we have seen speaker systems masquerading as art pieces, and hopefully it won't be the last. In this instance, the company is Leon Speakers, a custom loudspeaker manufacturer, while their creation is once again ingenious. The conception is question is actually a loudspeaker system that replicates a wall hanging grill. A part of an interior decor at the Lena cafe at Ann Arbor, the grill is totally hand painted. Of course, it also acts as a music player!
Within the 8 ft (wide) by 6 ft (height) grill, there are around a whopping 24 inconspicuous speakers (embedded within the projecting wooden slats). However, the visual function of the speakers do not just stop at their posing as an art piece. The grill also incorporates LED lighting to emerge as the aesthetic as well as technological focal point of the whole establishment.
And, as expected, the customers are generally fooled by the hidden emanation of music. But the scope is not just about flooring the patrons. It also entails the rare example where technology is expressed through art; not the other way around.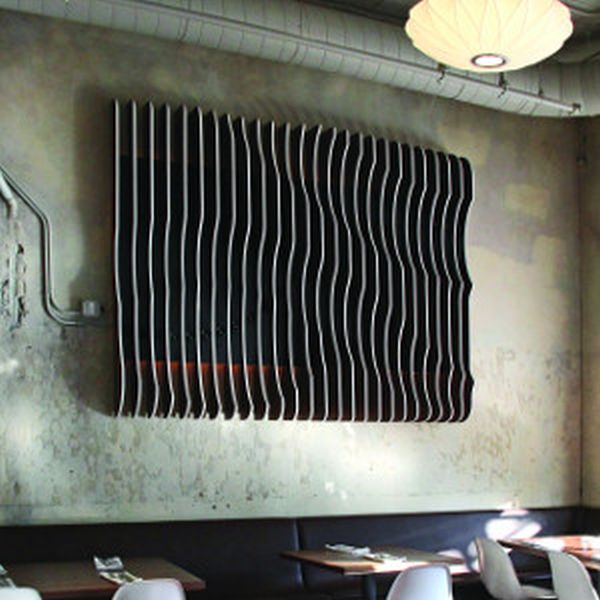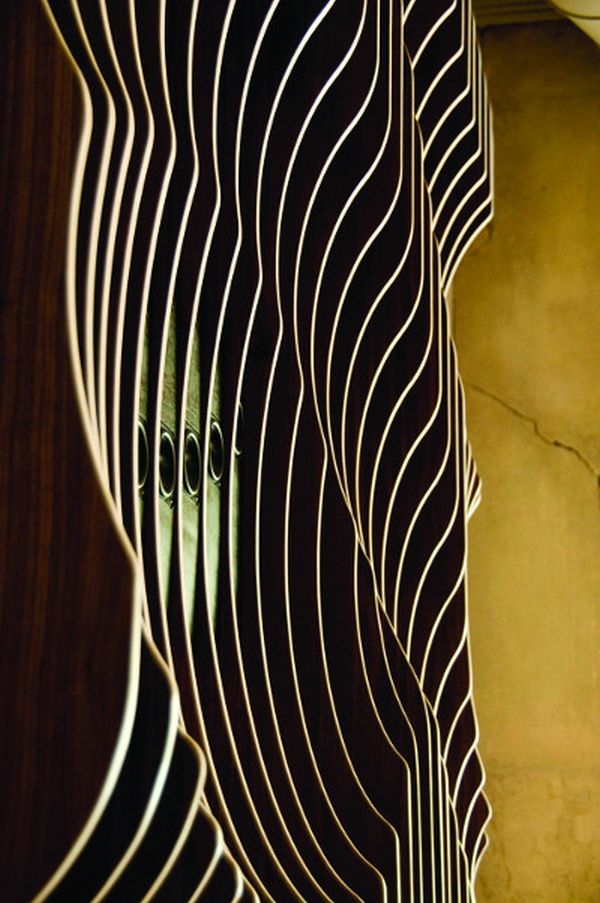 Via: ElectronicHouse
The following two tabs change content below.
A proud native of the beautiful steel township of Durgapur, West Bengal, Dattatreya's fascination lies within a range of diverse matters. With a bachelor's degree in architecture, he is quite fond of his hardcore strategy gamer as well as amateur historian tag. Of course, with over two years of blogging experience under his belt, he also likes to write about the latest updates on home based technology and gizmo oriented products.
Latest posts by Dattatreya (see all)
Comments