Abri-Boca is a flexible semi-private space with retractable cover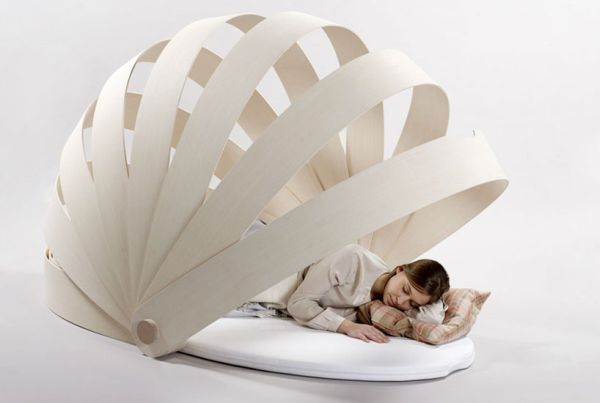 The scope of a semi-private space always treads the fine line between the user's sense of intimacy and the overall circulation pattern outside this space. This transitory space takes the advantage of both an enclosure as well as the connection (between the enclosure and the outside), thus in bringing the best of two worlds. In this regard, the 'Abri-Boca' designed by Philipp Süssmann, is a transforming spatial element, with its own set of flexible features. Comprising of a folded bed and a retracting shading mechanism, the shades can be easily stretched in a semi-circular pattern to cover the bed.
So, basically, the ambit is all about the aforementioned semi-private space. When the users need an open space, he/she can make use of the 'open' bed; however, when they need a dose of privacy, they can always apply the cover to escape into a sort of a cocoon.
The essence of a semi-private space is also carried forth by the cover itself. Consisting of bulging strips, the enclosure module is not fully opaque to completely isolate the user inside. However, it does provide sufficient degree of intimacy (at least on a psychological level) that would prevent outsiders from intruding upon the user's privacy. Of course, all of these attributes are complemented by other useful features such as the conception's portability and compactness.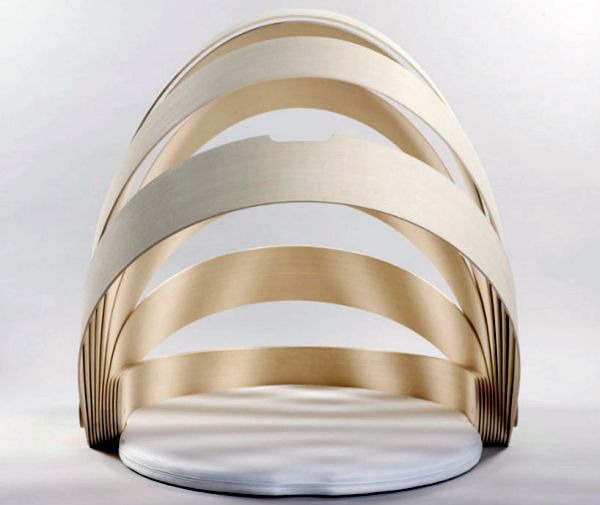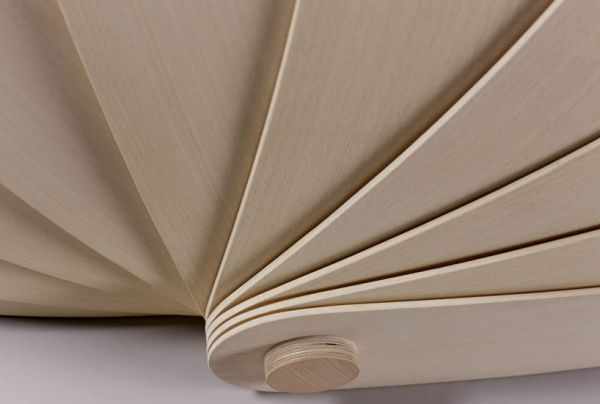 Via: DesignBoom
The following two tabs change content below.
A proud native of the beautiful steel township of Durgapur, West Bengal, Dattatreya's fascination lies within a range of diverse matters. With a bachelor's degree in architecture, he is quite fond of his hardcore strategy gamer as well as amateur historian tag. Of course, with over two years of blogging experience under his belt, he also likes to write about the latest updates on home based technology and gizmo oriented products.
Latest posts by Dattatreya (see all)
Comments