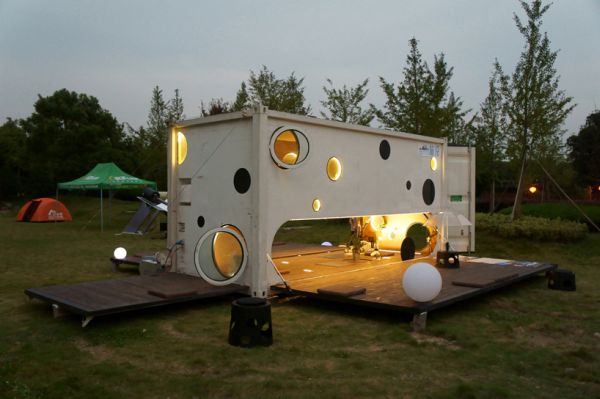 Residential spaces crafted out of used shipping containers have almost become a trend in architecture. However, this time around the thought process put into the design is a bit out of the box. Conceived by Beijing based Jikerzhicheng studio (who specialize in shipping container spaces), the 20 ft shipping container in question entails a 'semi-private' space. In this regard, it functions between the scope of both interiors and outdoors, thus posing as a seamless, three-dimensional front to the environment. Circulation wise, the building is totally door-less, though integrated with an open entry solution and large circular windows.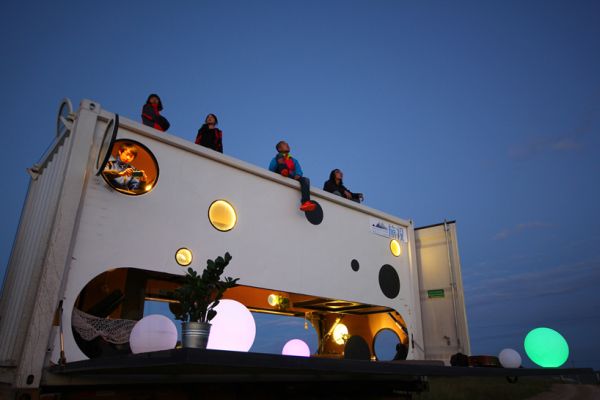 The circular windows speckled across the side and front facades of the building endow it with a unique visual essence that borders on a fantasy oriented theme. However, beyond novel aesthetics, they do have a practical purpose of acting as cross-ventilation outlets and natural light induction units for the semi-private space. Moreover, they are the primary components that allow the inhabitants to be visually as well as psychologically connected to the outdoors.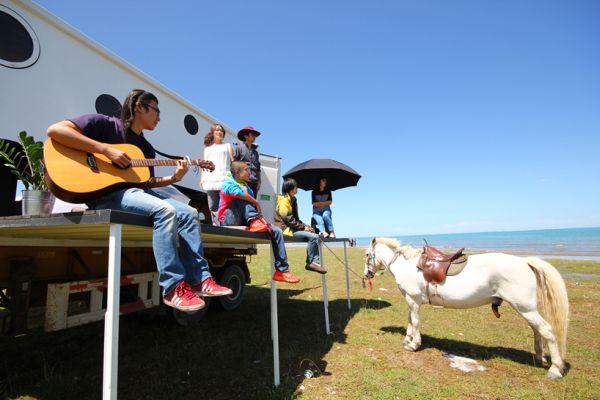 Finally, coming to the functional scope of the space, the innovative building can be used as a hang-out for societal gatherings. Furthermore, the ambit can be expanded by addition of a pavilion (as shown in the images) that opens up new possibilities for user circulation and interaction.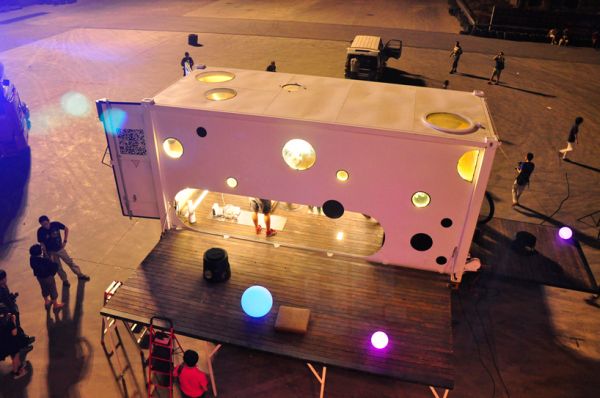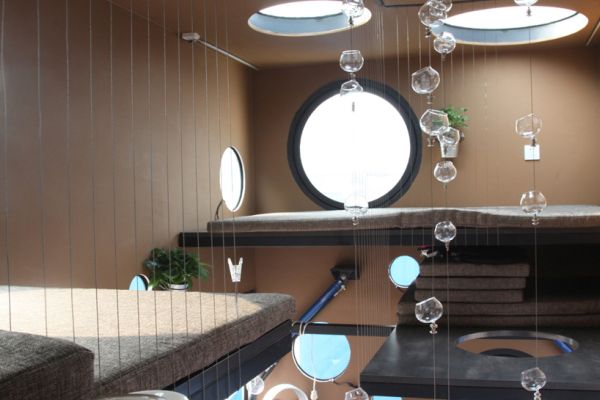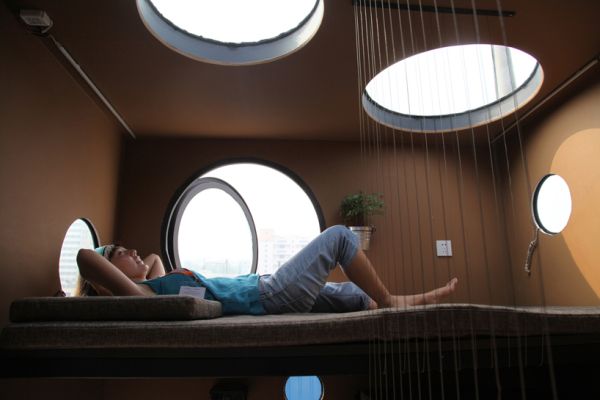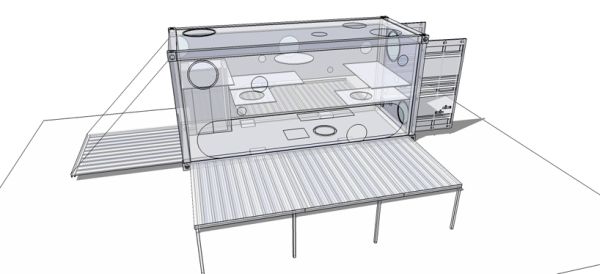 Via: DesignBoom