The $13,999 Quartz Armchair fuses natural wood with geometric bearing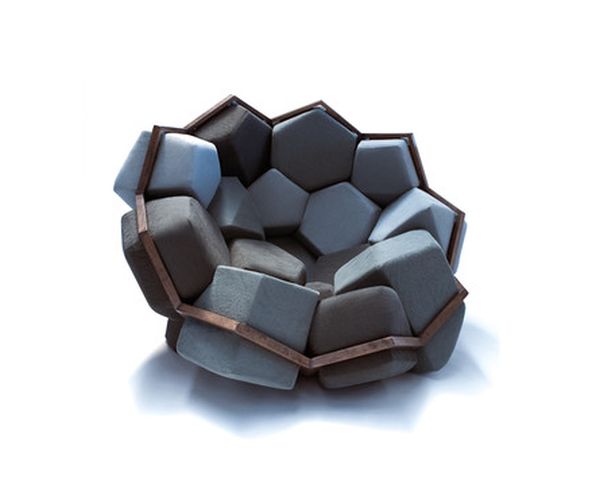 It is not often that we come across furniture items inspired by mathematical series. However, the Quartz Armchair (the collaborative effort of CTRL ZAK and Davide Barzaghi) changes our perception of furniture with its juxtaposition of a two-dimensional beech wood structure and the three-dimensional, 'volumetric' padding. These padding elements are comprised of uniform shapes of pentagons and hexagons, while being upholstered in natural fibers. As a result, the overall system of the armchair presents itself as a micro-habitat, with the remarkable fusion of natural wood, aluminum and geometric bearing.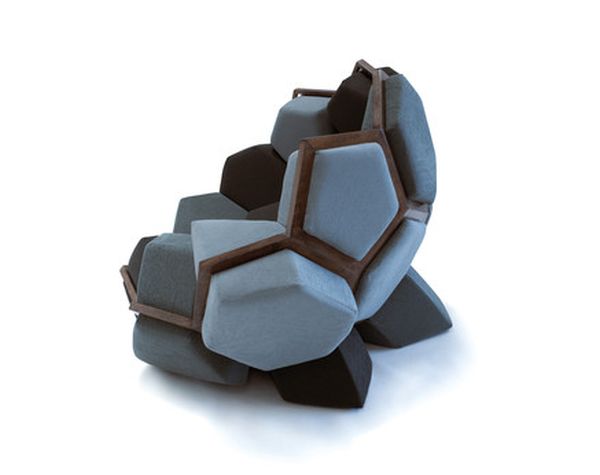 On the commercial side of affairs, the Italian Quartz Armchair is a limited edition production, due to the complexity of the design process. This essence of exclusivity is showcased by the original nature of the geometric 'crystals' (of the padding). In fact, according to the designers, each of the padding elements that create the comfortable seat are distinctive, thus resulting in an inimitable armchair design which makes the models of the collection slightly different from each other.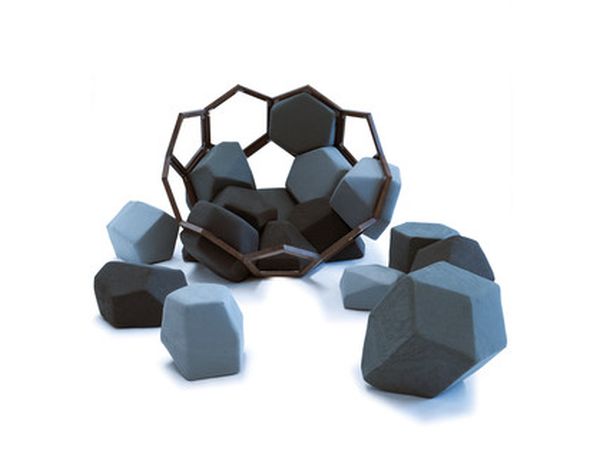 Dimensions – 59″L x 59″W x 47″H
Price – $13,999
Via: TouchofModern
The following two tabs change content below.
A proud native of the beautiful steel township of Durgapur, West Bengal, Dattatreya's fascination lies within a range of diverse matters. With a bachelor's degree in architecture, he is quite fond of his hardcore strategy gamer as well as amateur historian tag. Of course, with over two years of blogging experience under his belt, he also likes to write about the latest updates on home based technology and gizmo oriented products.
Latest posts by Dattatreya (see all)
Comments