Almost everyone loves chocolates, so it's quite easy to find the perfect gifts for chocoholics. But if you're still wondering how to treat the special ones in your life who have a frequent chocolate craving, don't worry when we are here to guide you. We've compiled a list of various cocoa-induced accessories that any chocolate lover would find appealing.
Here are ten indulgent cocoa-filled gifts that are surely going to satisfy anyone's sweet tooth and will leave them craving for the palatable treat. However, the only problem is that these accessories are so tempting that you'd want to buy all these only for yourself.
# Chocolate mousse coffee sugar scrub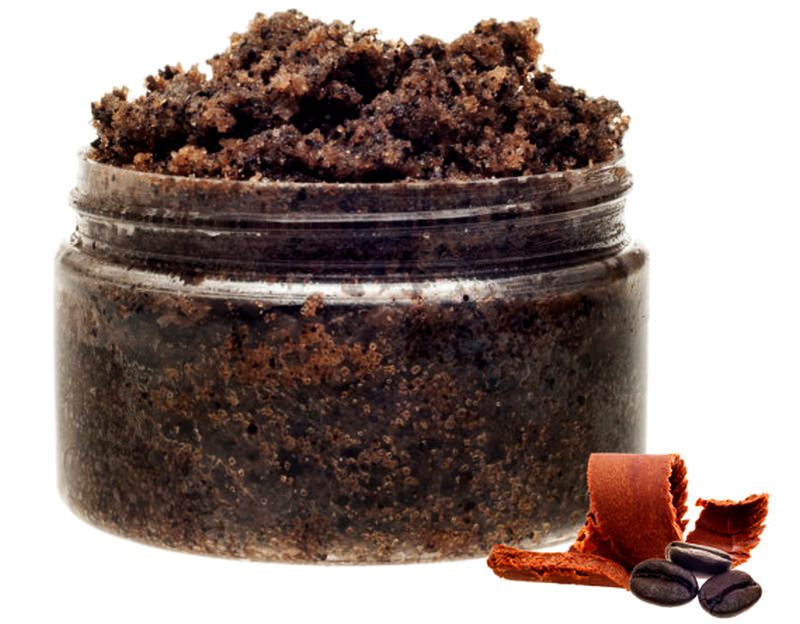 Chocolate mousse coffee scrub is a decadent whipped body butter sugar scrub for rejuvenating your senses while bathing. The body scrub is made out of organic fair trade dark roast coffee and organic raw sugar, with a hint of chocolate and warm vanilla. It will surely make you crave for piping hot coffee right after a refreshing shower.
Buy: $9
# Chocolate molecule science poster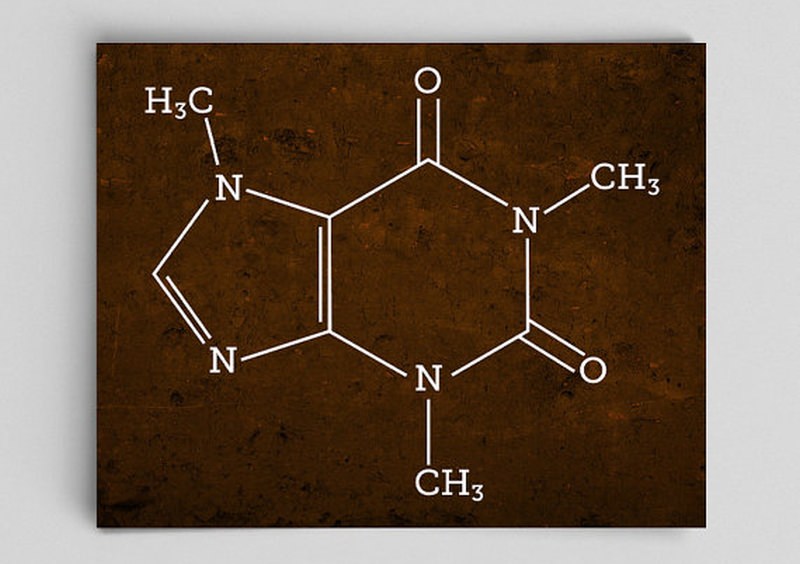 This amazing science poster displays the chemical structure of 'theobromine,' which is the active ingredient found in the seeds of plant Theobroma Cacao. The plant is a well-known source of chocolate and cocoa. So, it can be a great gift option for any chocolate-loving science student to show off the love for chocolate on the wall of their bedroom.
Buy: $10
# Chocovine by Chocolate Shop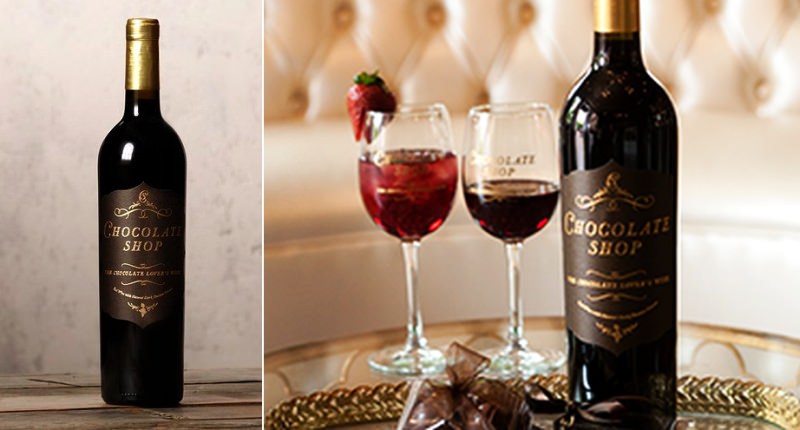 Chocolate Shop marries chocolate and wine to create indulgent wine experience for the chocoholics. When poured into a glass, it resembles and tastes just like conventional wine but also carries an aromatic flavor of chocolate. The additional chocolaty flavor adds more sensational and exotic experience to the taste of red wine.
Buy: $15
# Kusmi Tea Euphoria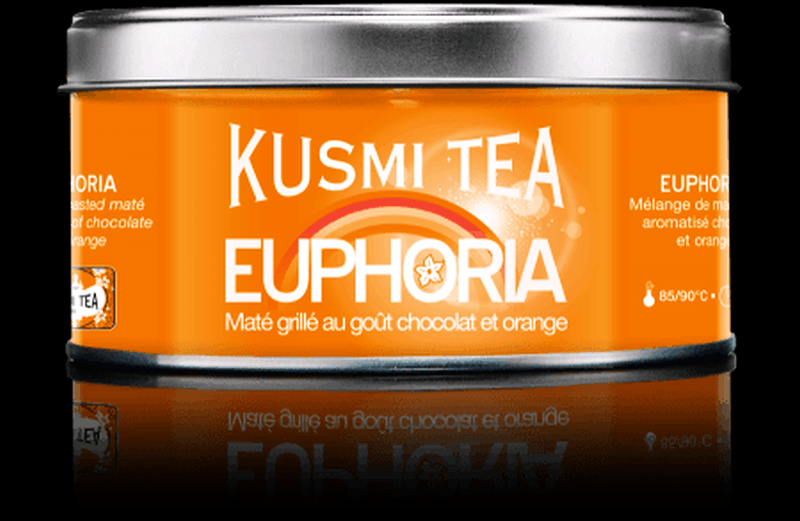 The Kusmi Tea Euphoria is a perfect blend of maté, chocolate, and orange. It is the ideal drink for chocolate lovers to enjoy a wellness-inspired teatime. The fine mixture of roasted maté with scents of chocolate and orange will make your morning refreshing and energetic.
Buy: $17-$36
# Game-controller chocolate bar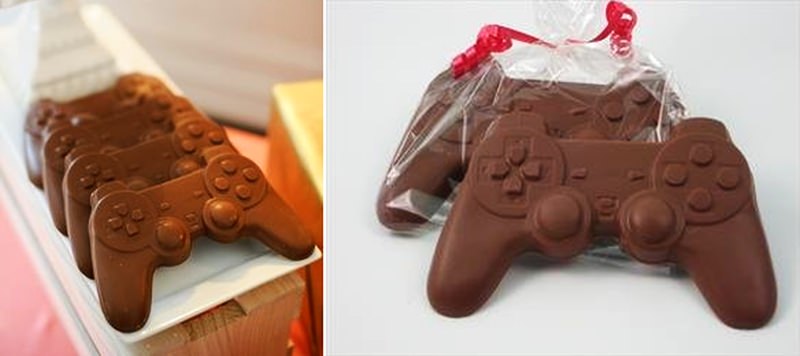 If you have any chocolate lover in your life who likes playing games, then this gaming accessory is a perfect gift for that special one. Not only the chocolate bar is shaped like a gaming controller but also features realistic control buttons.
Buy: $19
# Liquor-filled chocolates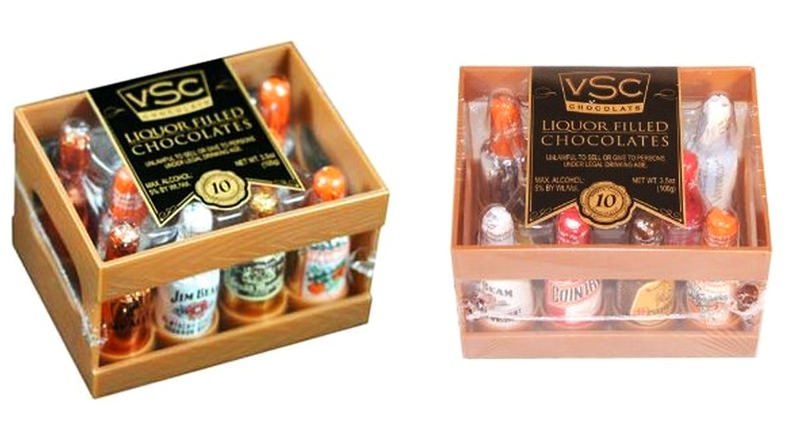 This box containing ten individually wrapped liquor-filled chocolate bottles is another perfect gift option for chocoholics. Each box includes an assortment of Jim Beam, Grand Marnier, Stolichnaya Orange, Remy Martin, Frangelico, and Cointreau.
Buy: $22
# Dark chocolate-covered strawberries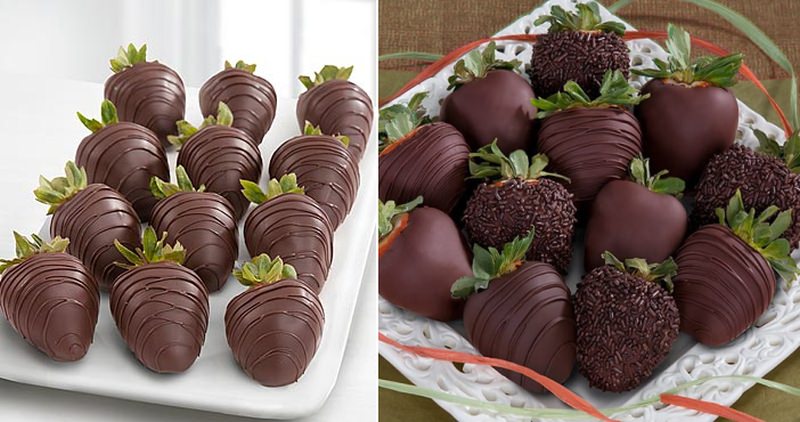 What could be better than luscious chocolate-dipped strawberries? This gift box contains 12 giant California strawberries that are dipped in real premium dark chocolate. It would definitely add fruity and chocolaty flavors to your festive holiday season.
Buy: $40
# J'adore le chocolat pillow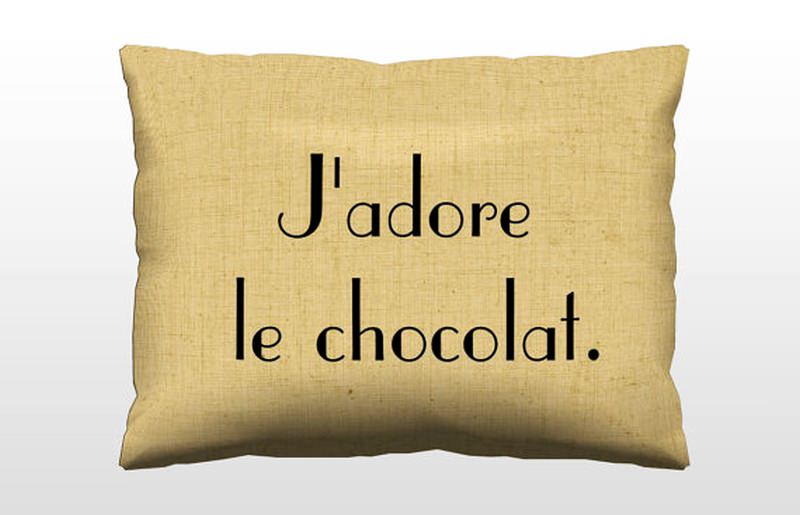 Show off your love for chocolate with this cushiony pillow with the text 'J'adore le chocolat.' It is a handmade synthetic-filled pillow that provides utmost comfort to the user while symbolizing their fondness for chocolates.
Buy: $42
# Broadway Basketeers gift tower deluxe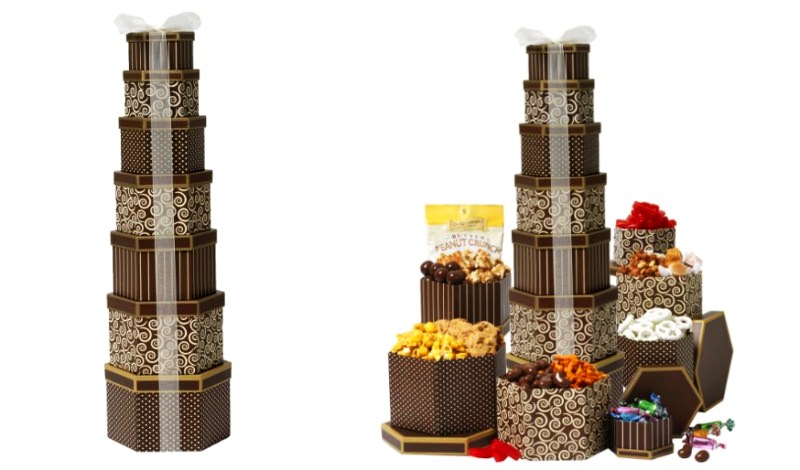 This 22-inches tall deluxe gift tower includes assorted Ghirardelli chocolate squares, lind truffles, rocky mountain Bavarian pretzels, hot and spicy botana mix, butter toffee nuts, dark and white chocolate almonds, and many more delicious ingredients. It is certainly a great gift option for any occasion.
Buy: $50
# Chocolate bath set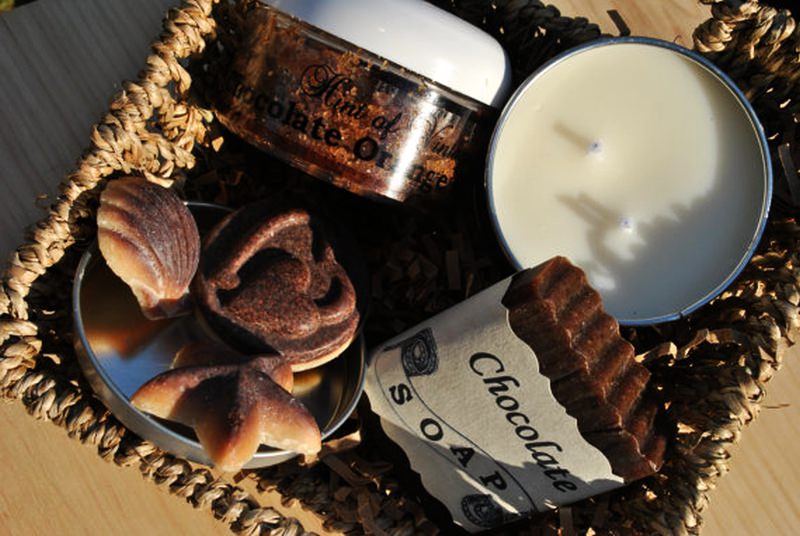 Pamper the special person in your life with this chocolate-induced bath set. A single gift basket contains four chocolate bath melts, one bar of chocolate soap, one jar of chocolate orange sugar scrub and one chocolate soy candle. All these ingredients are definitely going to please any chocolate lover.
Buy: $56