Outfitting a kitchen can be a daunting task when you have to start everything from scratch. This is because you come back home too tired without any energy left to get into the kitchen and start preparing snacks for kids or meal for dinner time.
But don't worry, nowadays you can find a variety of cooking gadgets out there to help cut down on prep time and make cooking easier even for any newbie. So life has got a little easier for people who like to have healthy home cooked food, despite their busy schedules.
Here are 10 smart kitchen gadgets that you must gift this holiday to any culinary artist at your home. These items will also be a great gifting option for someone who stays alone away from his/her family.
# Mister Silicone tea infuser
Add fun to your tea time with the Fred and Friends Mister Silicone tea infuser. The infuser is made from silicone, which is soft, food-safe and tasteless. That means the taste of your tea won't be affected. This tea infuser perches on the rim of your tea cup so you don't have to worry about fishing it out. After use, you can keep it as adorable kitchen décor on the countertop. It will surely be one of the cutest additions to your kitchen.
Buy: $5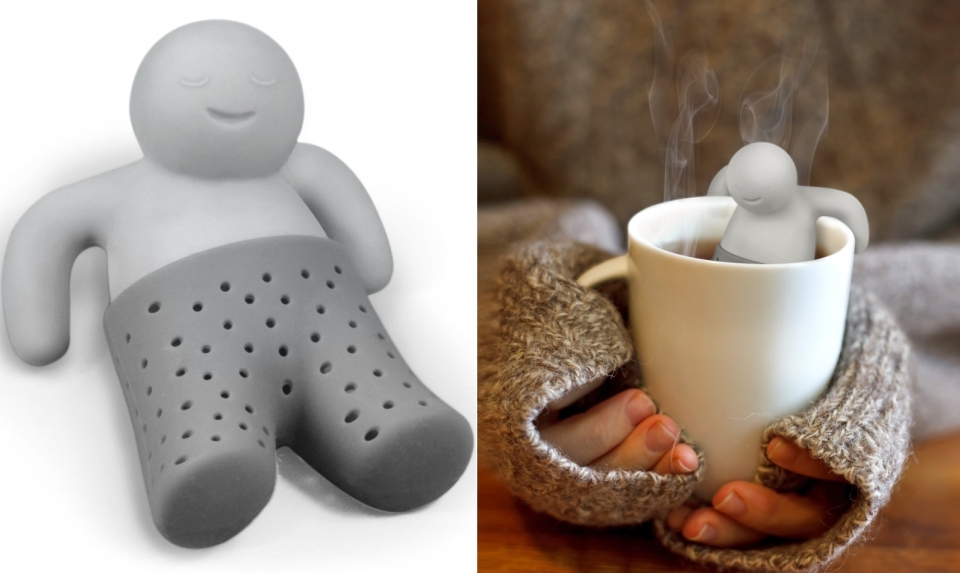 # RSVP herb scissors
Instead of time-consuming chopping, just snip off the herbs you need quickly with RSVP herb scissors. It helps you easily cut small pieces of any herb or leafy vegetables, just like a piece of cloth. It features a set of five, sharp 3-inch stainless steel blades that allow you to cut, chop or mince herbs directly into a pan or over a plate for garnishing.
Buy: $10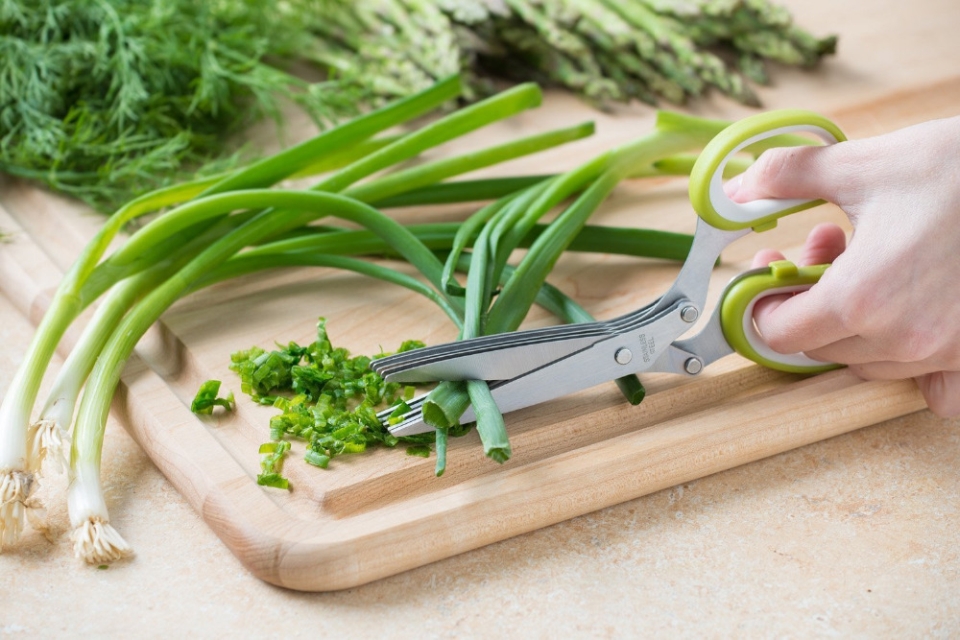 # Smart corn dog maker
With this smart device, you can bake carnival-style corn dogs, cheese on a stick, pizza on a stick, and many easy to make snacks in a few minutes. No messy frying is required, all you need to do is just plug in the appliance and go. It prepares healthier, tastier corn dogs by simply preparing your favorite batter, dips, bakes, and enjoy the delicious taste.
Buy: $65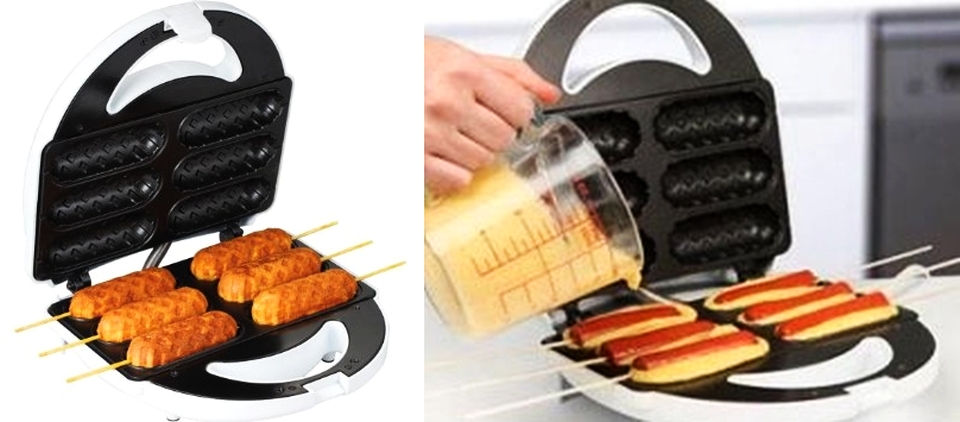 # Smart weigh
Smart Weigh is an electronic kitchen scale to give accurate and immediate readings of up to 11 lbs/5kgs with 1 gram division. With this smart weighing machine portion control and calorie counting is made very easy. It has six weighing modes, the unit button easily guides the user through options for weighing water and milk, along with display options in oz, lbs, g, ml, and fl 'oz. Thus, it is an ideal baking scale.
Buy: $40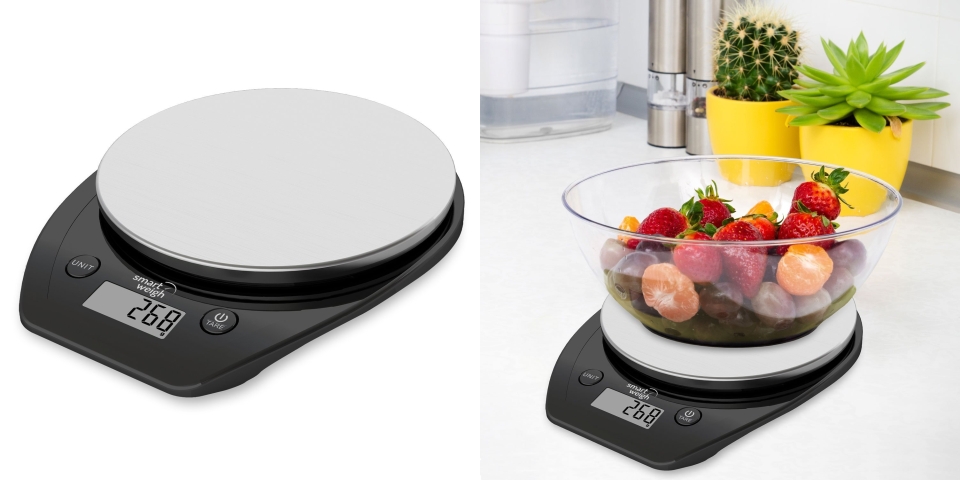 # Krups F203 electric spice and coffee grinder
Rather than buying powdered coffee or spices from market, you can now grind your fresh batch at home with Krups F203 electric spice and coffee grinder. Electric grinder with 200-watt motor provides fast grinding and can yield up to yields up to 12 cups of coffee. It is a versatile unit as it can even grind spices, nuts, and grains as well.
Buy: $120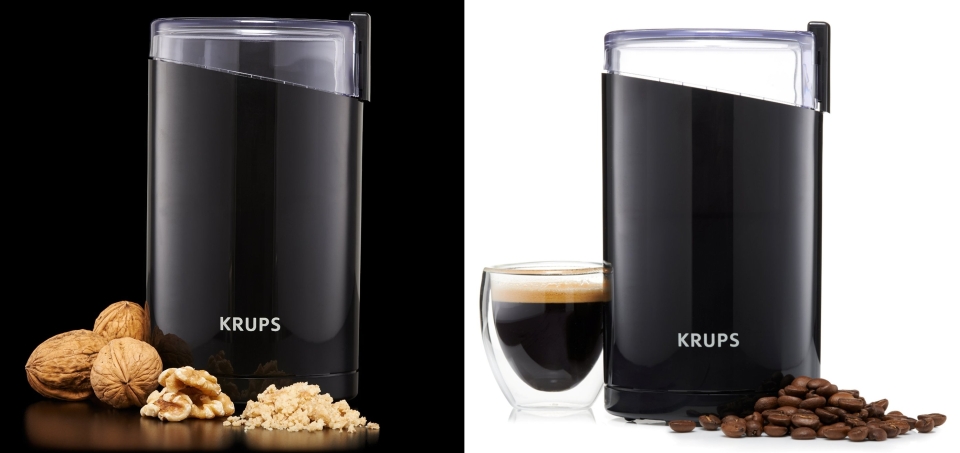 # Gummy candy maker
If you have kids at home, then this fun gummy candy maker is a must-have in your kitchen. You can now mix and match flavors along with your favorite colors. Create your own recipe to create delicious candies right at home. It is fun to use and even disassembles for easy clean-up.
Buy: $30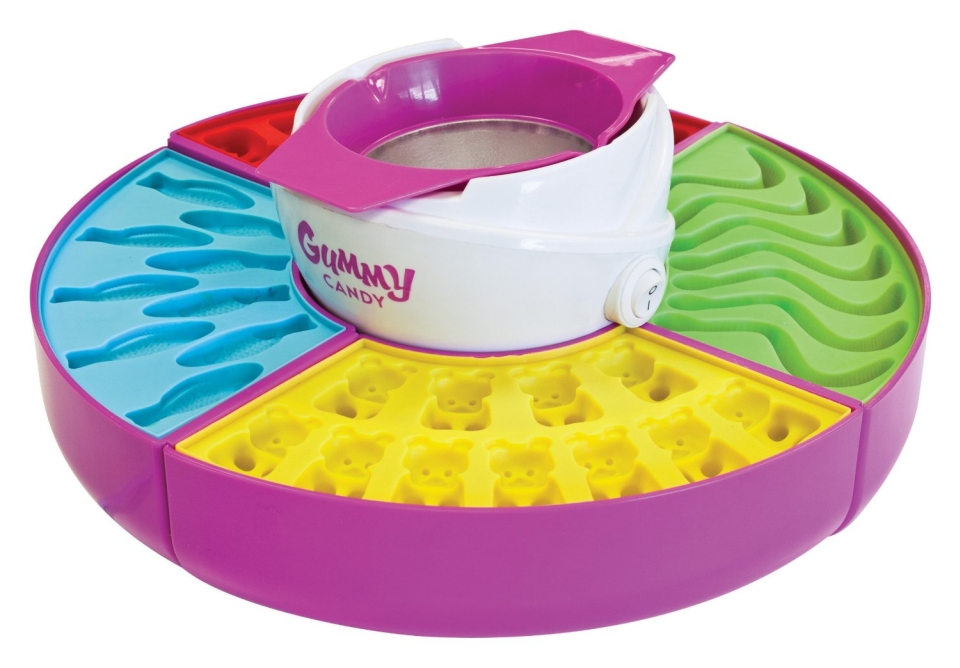 # Death Star waffle maker
Any Star Wars fanatic on your mind? If yes, then this super cool waffle maker is a great way to make them happy. It will not only prepare a fresh breakfast in few minutes, but also gives the user an opportunity to eat Death Star-shaped waffle each morning. The light indicators in the machine help you to understand the right time to pour waffle batter and whoa your perfect waffles are ready.
Buy: $40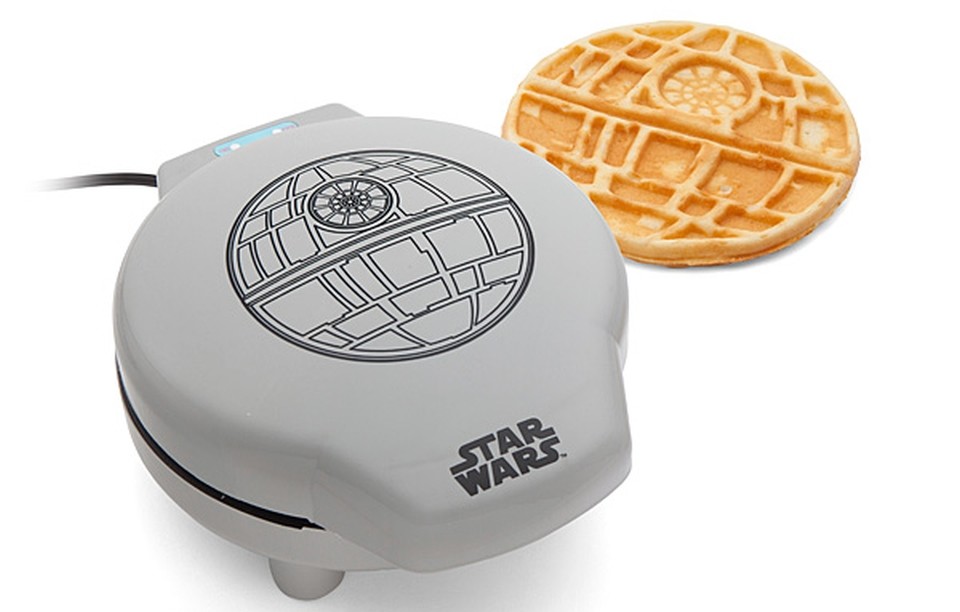 # Sunbeam breadmaker
Sunbeam breadmaker helps you create bakery-style artisan bread right at home in less than an hour. With this programmable bread maker, you can prepare cinnamon-raisin bread, whole-wheat sandwich bread, buttery dinner rolls, etc. without much effort.
Buy: $58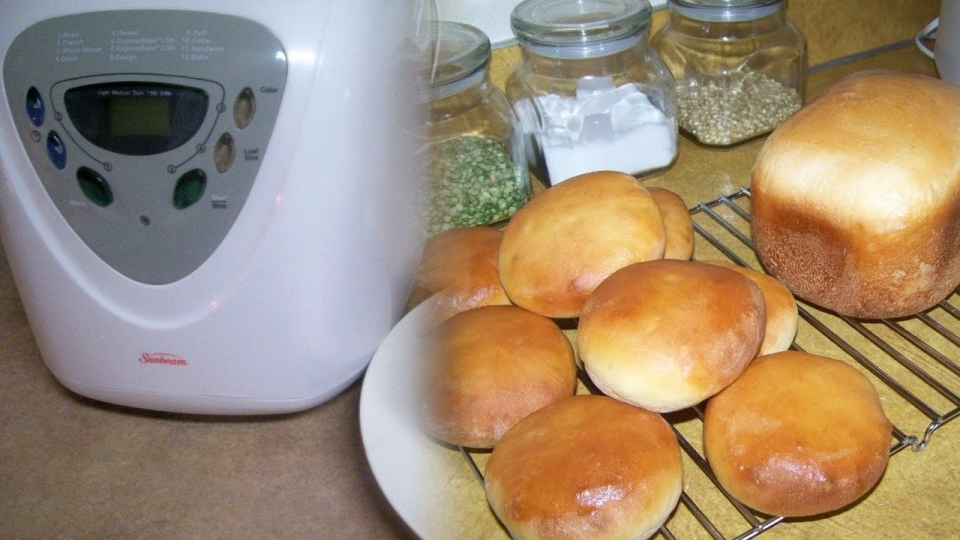 # Cuisinart GR-4N 5-in-1 griddler
Cuisinart's countertop Griddler offers five-in-one functionality. It can serve as a contact grill, panini press, full grill, full griddle, and half grill/half griddle. The stainless-steel housing griddler looks sleek and is perfect for any home cook who likes experimenting with their food. Two temperature controls and a function selector are also clearly marked. It even has indicator lights for quick reference and accurate operation.
Buy: $98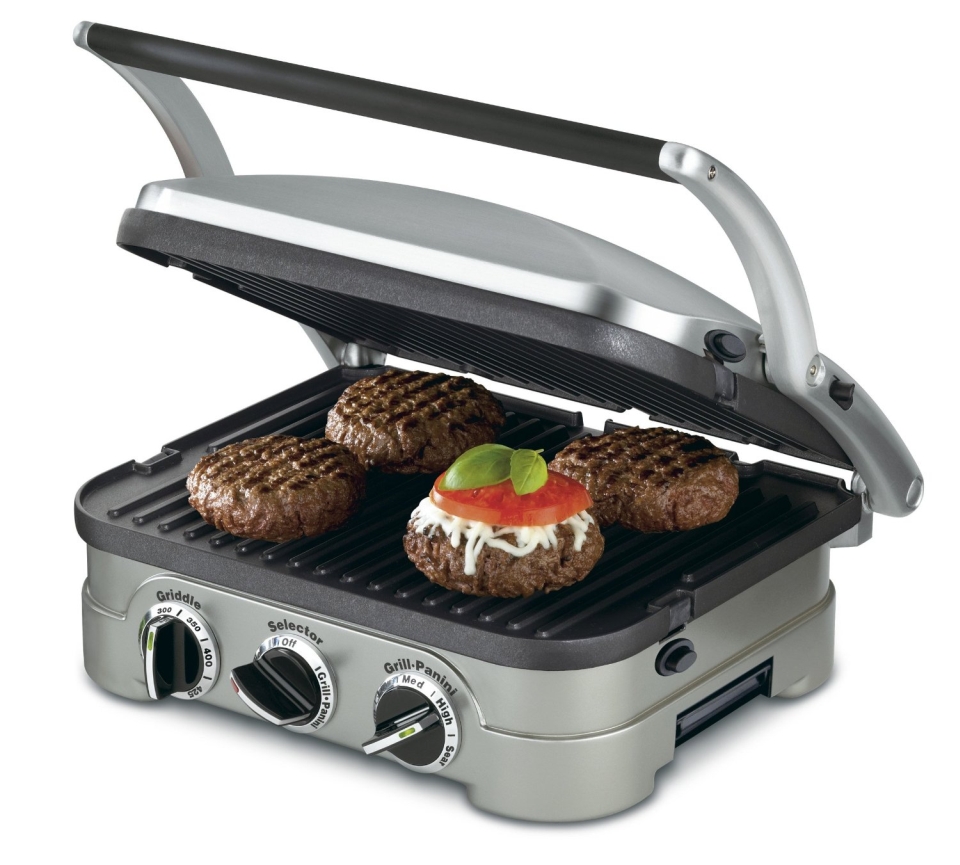 # Crock-Pot smart slow cooker
Sometimes getting home for dinner on time just isn't possible, you can connect and cook with the flexibility to have dinner ready whenever you are. All thanks to you the Crock-Pot smart slow cooker you can keep your food warm or even slow or increase cooking time from anywhere. It is integrated with WeMo-enabled technology to easily turn the temperature up or down. Moreover, you can even switch the slow cooker to the keep-warm mode or turn it completely off using the free WeMo app.
Buy: $516