Friends, Halloween is just few days away. This is the only time of the year when over-the-top house decorations are appreciated and enjoyed in full spirit. So, are you all set to celebrate the spookiest day of the year? Surely, you're.
But is your home ready to welcome ghoulish creatures on the October 31st? If not, then we are here to help you. We have compiled a list of few eerie and fun ways to decorate your house for Halloween.
These cool and creepy decoration ideas will help you add horrific appeal to outside of your house on the All Hallows' Eve. Check out them below:
# Cemetery on arrival: Graveyard on the entryway would certainly up the spooky factor of your haunted house.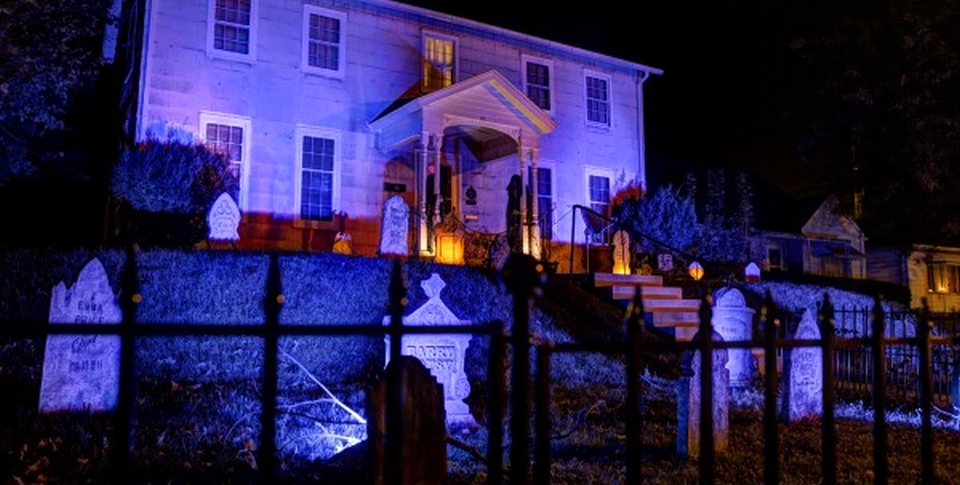 # Creepy crawlies: Giant spiders, ghosts and ghouls trying to make their way into your home.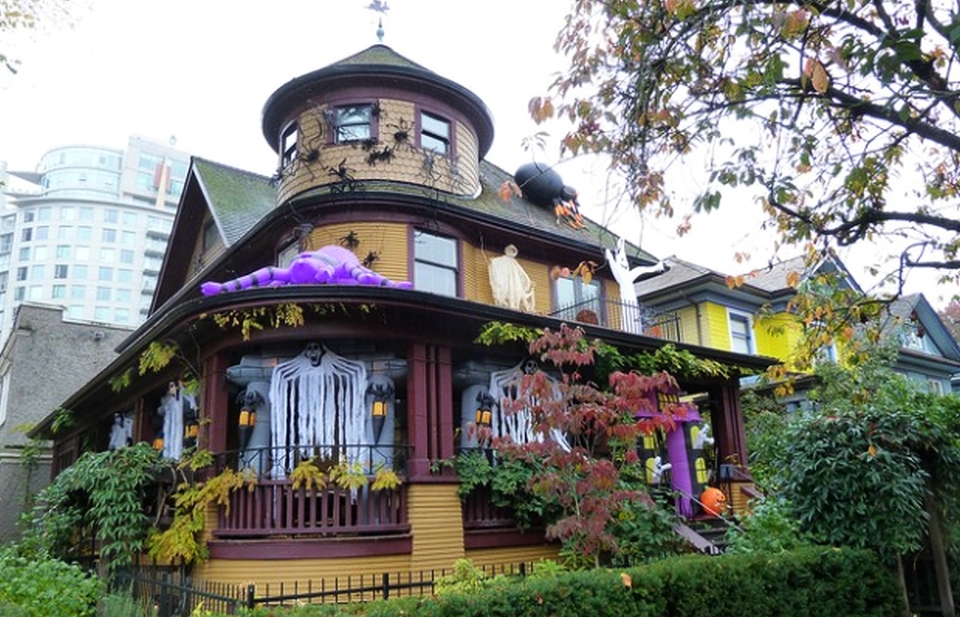 # Ghosts reading death hymn in graveyard. It's another fun and frightful way to give heebie-jeebies to trick-o-treaters.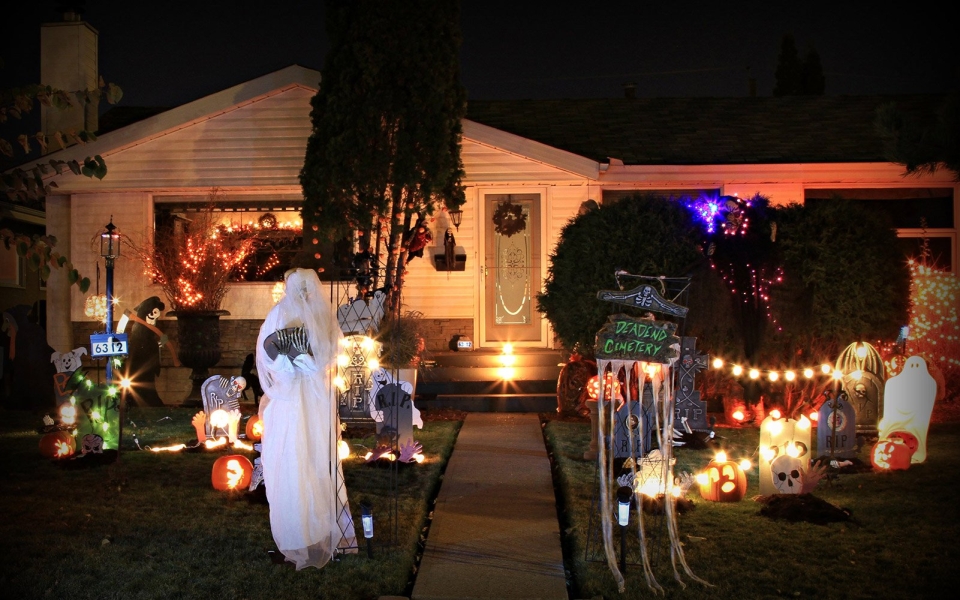 # Board-up house: Abandoned haunted house with spider webs all around and ghosts enjoying in the lawn.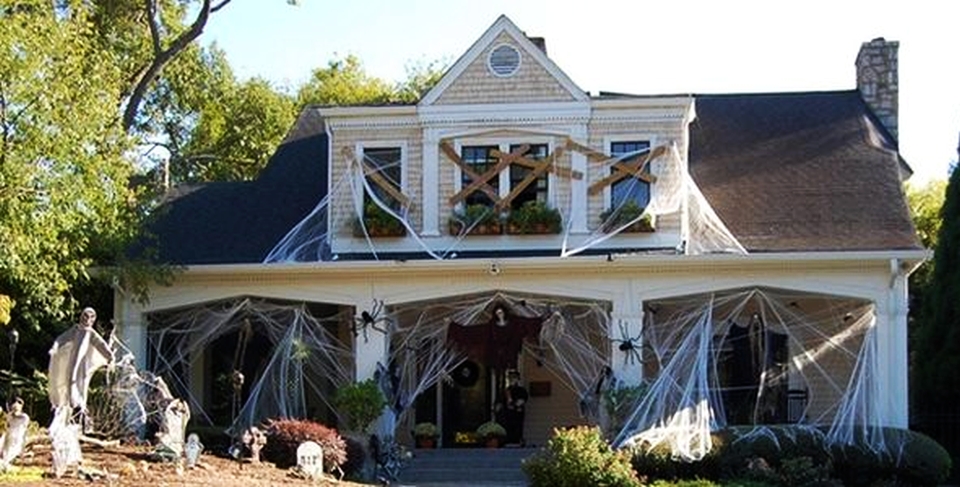 # Gourd guards: These scary pumpkin guards are trying to protect your house from supernatural creatures.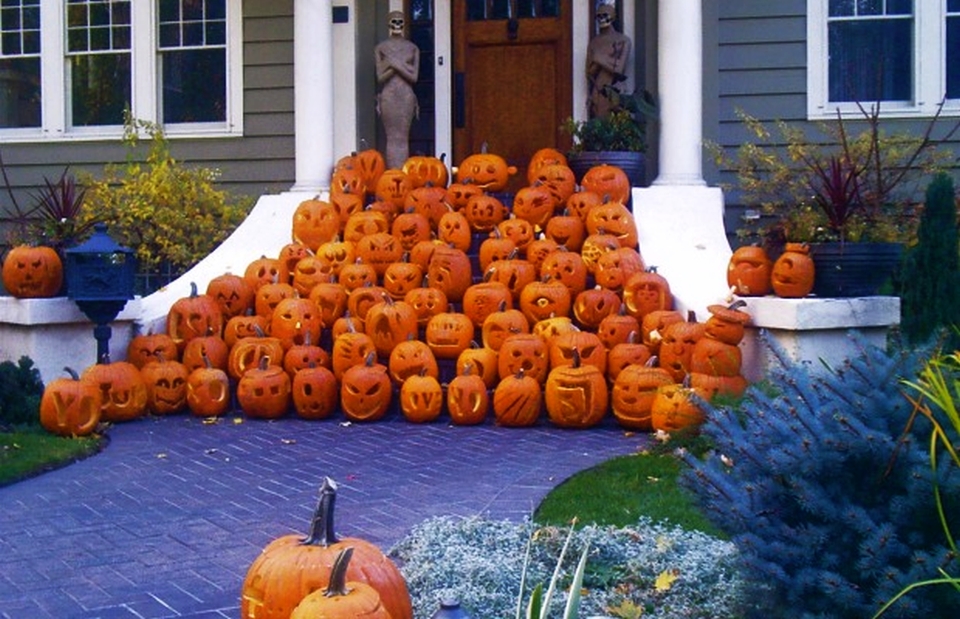 # Skeletons climbing your house: Hang skeletons on your house in a way that makes it seem as if they are trying to climb into your house.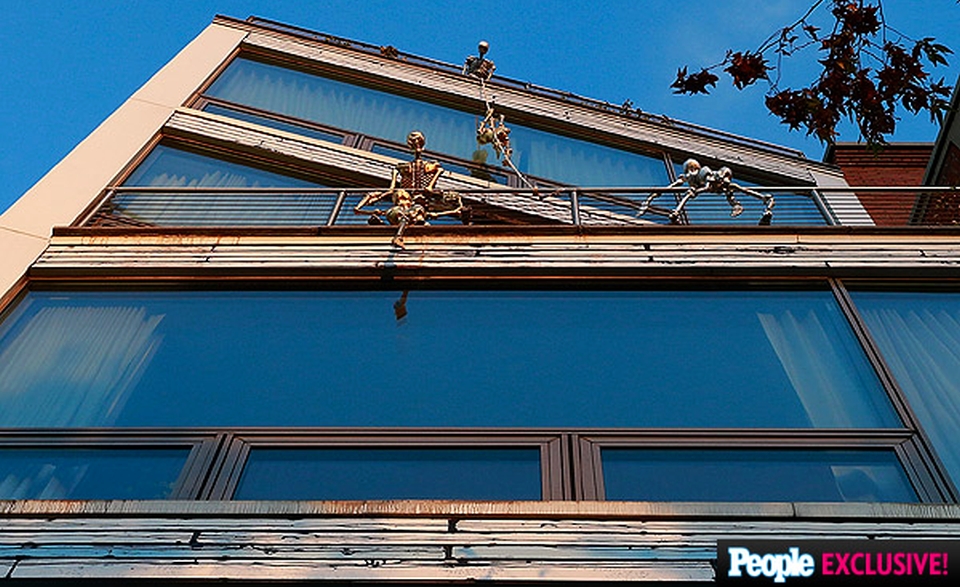 # Zombie with a lantern is waiting for chewing brains of trick-o-treaters. Better be careful with this one.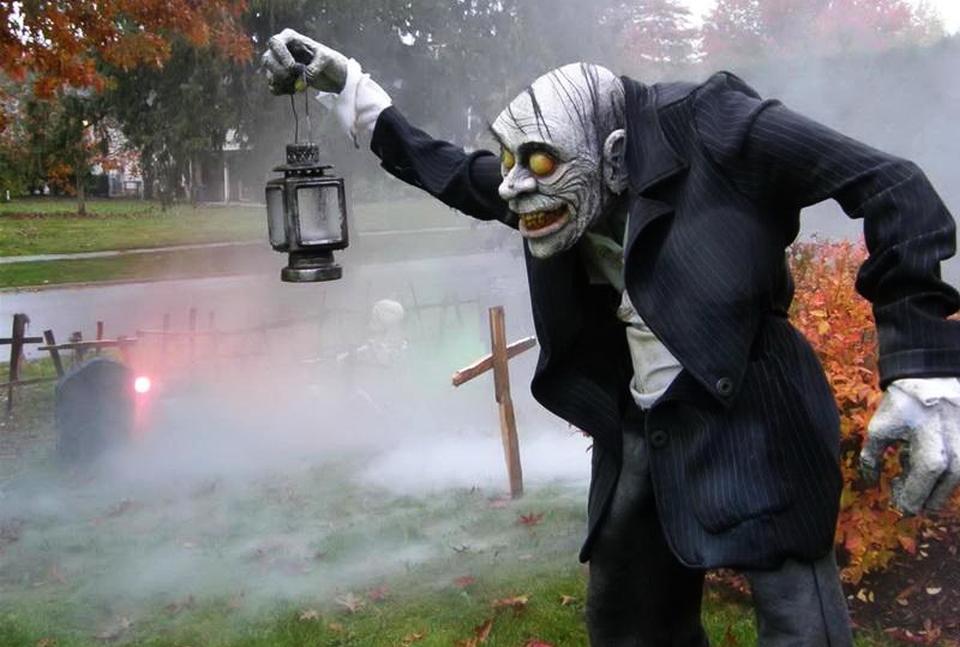 # Dead clown is back to take the revenge from everyone enjoying the spookiest party of the year. Although this picture is computerized, but you can try to give identical make over to your home on Halloween.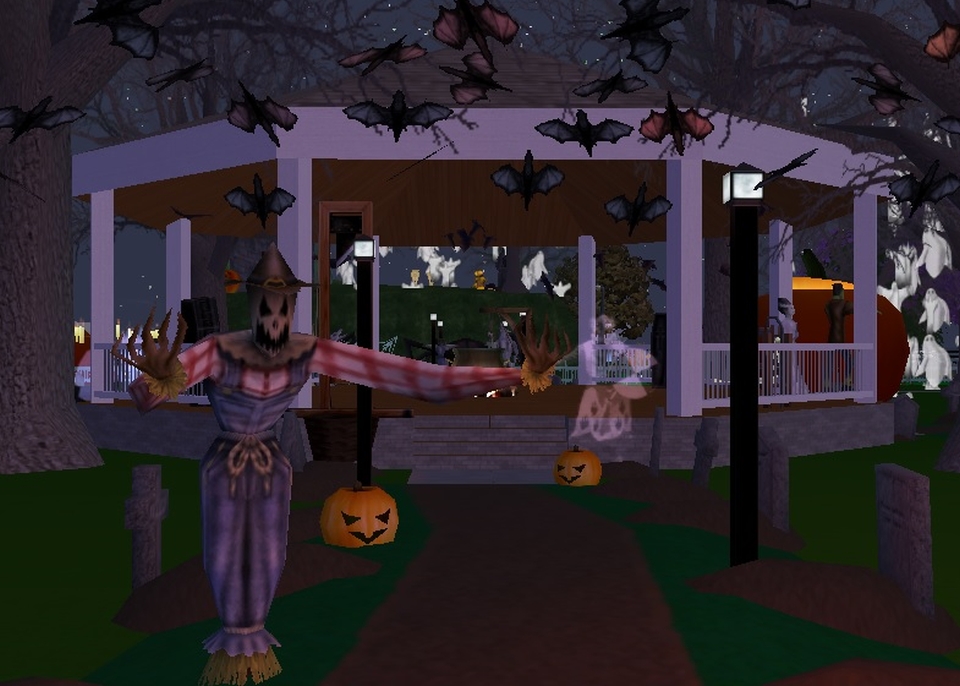 # Wicked witch all dressed up for celebrating the demons' day i.e. Halloween. This is another horrific way to adorn your place for All Hallows' Eve and enjoy in a witchy manner.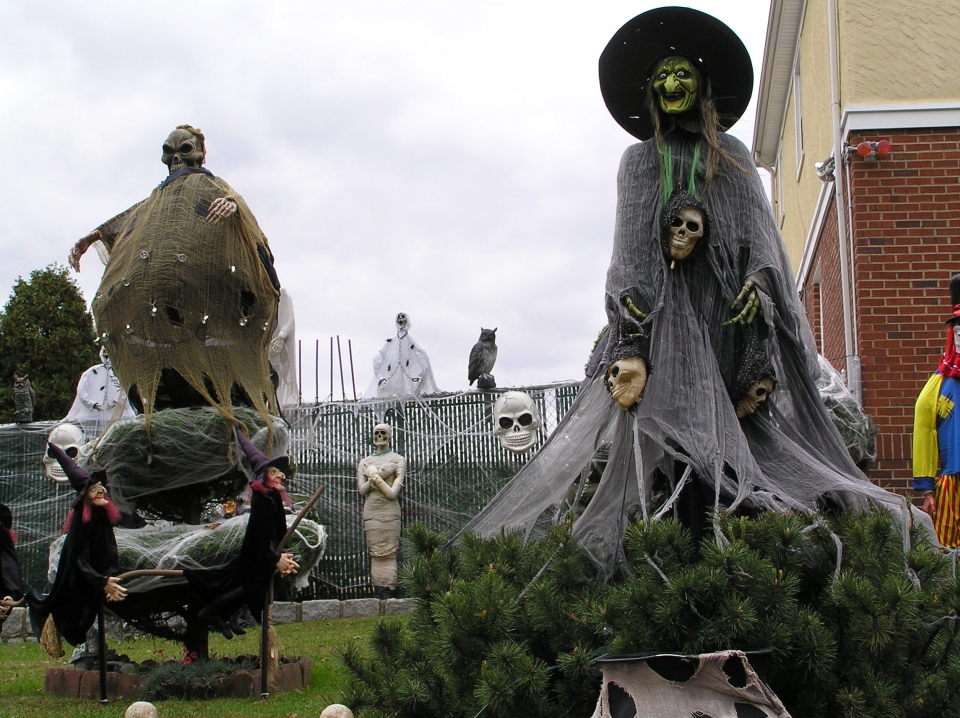 # Make way for the walking dead, they are here to enjoy the ghoulish party in the full spirit.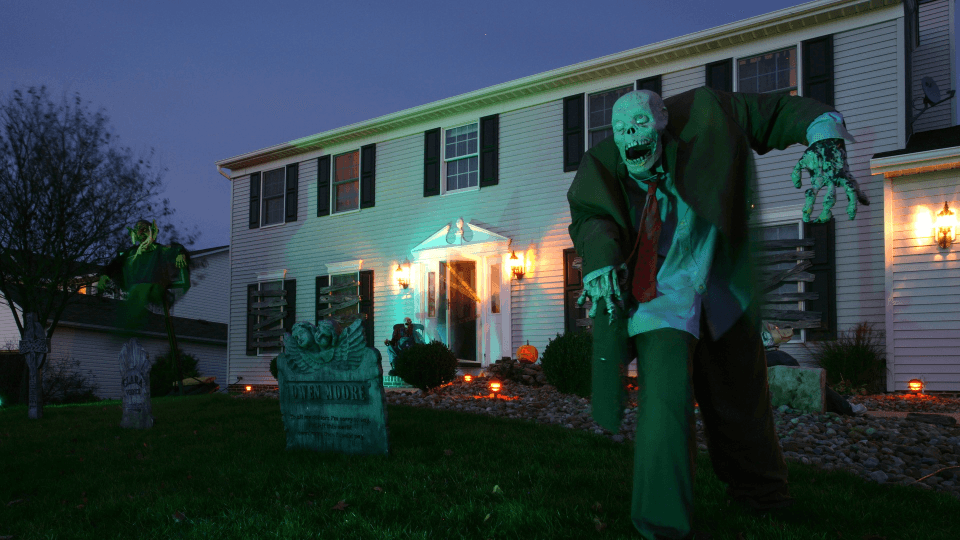 Hopefully, you'll get inspired by these fun yet frightening Halloween house decoration ideas. You may choose any one of these concepts to get your house ready for the Hallows' Eve by making it appear as scary as possible.