Looking for stylishly sophisticated accessories and furnishings for your home? Well, white marble is a great option to add some flare into your home interior. But marble doesn't come cheap and adding this contemorary stone to your house would surely cost a fortune.
While marble is often a pricey material commonly found on high-end kitchen countertops or bathrooms, these days several designers are even coming up with elegant marble house items that are affordable and stylish at the same time.
Here are 10 low-cost marble pieces for giving instant luxe to your home without draining your bank account. You can even gift any of these contemporary pieces to your loved ones, this holiday season.
# Soap dish case
A bathroom makeover is never complete without including a beautiful soap dish, so bring home this simple white marble soap case to keep your favorite fragrant soap in your reach. This item may be small, but it's decorative at the same time. It will look more appealing with marble liquid soap dispenser and stone holder for other accessories.
Buy: $13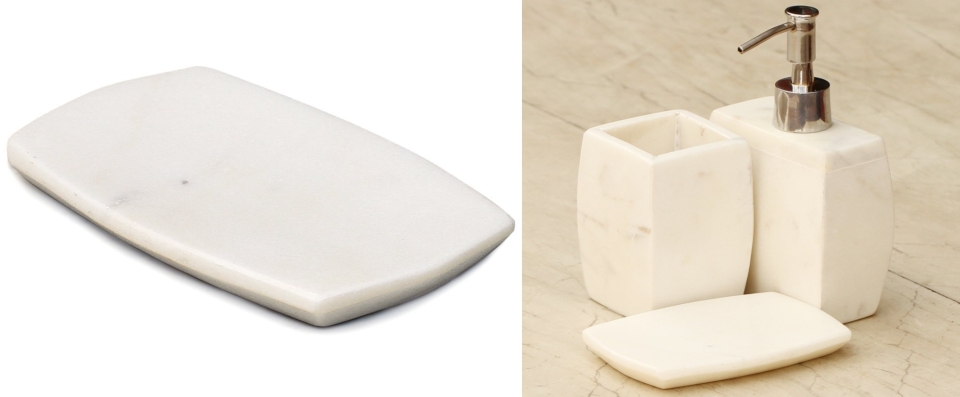 # American Atelier marble coasters
Made from white marble, the square-shaped coasters come in a set of four. These are great functional pieces on your coffee table and also make a great hostess gift.
Buy: $15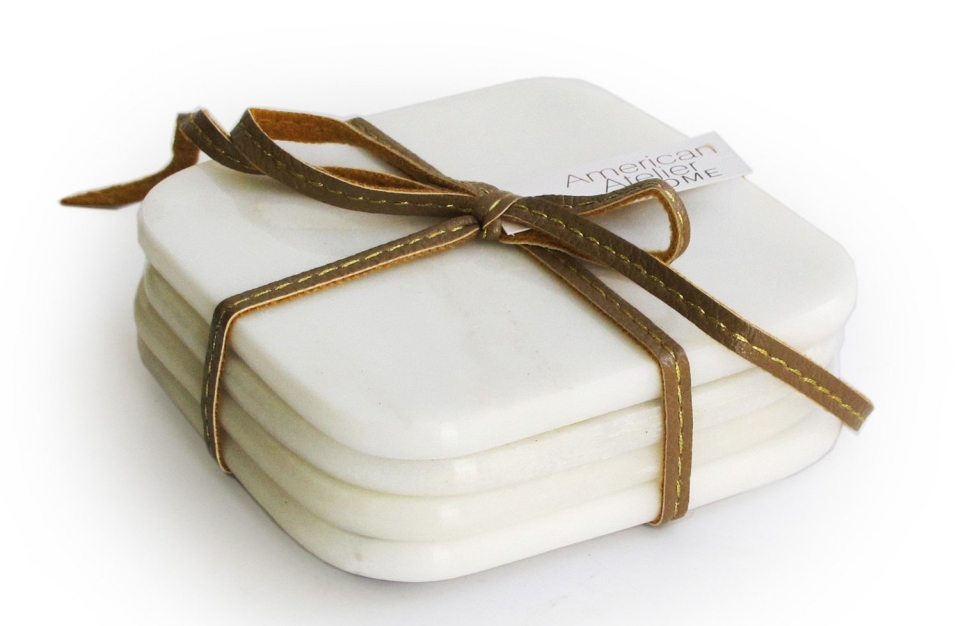 # Elegant mortar and pestle
If you like flavors of herbs and spices in your food, then this white marble mortar and pestle is best for your kitchen. With this, you can perfectly grind herbs, spices, and nuts into pastes or powders and enhance the taste of your recipes.
Buy: $28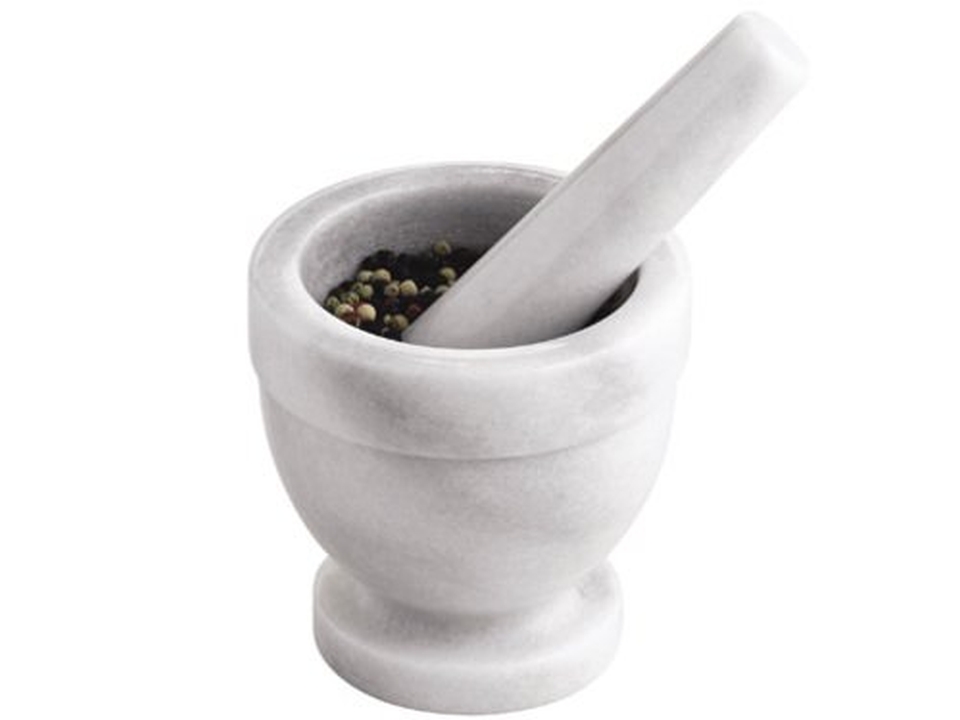 # Marble lazy Susan
This white marble lazy Susan is a gorgeously durable item for dining tables during dinner parties. It makes passing around food easy while adding minimal charm to the table. Moreover, it even helps to keep food items (placed on it) at a low temperature.
Buy: $18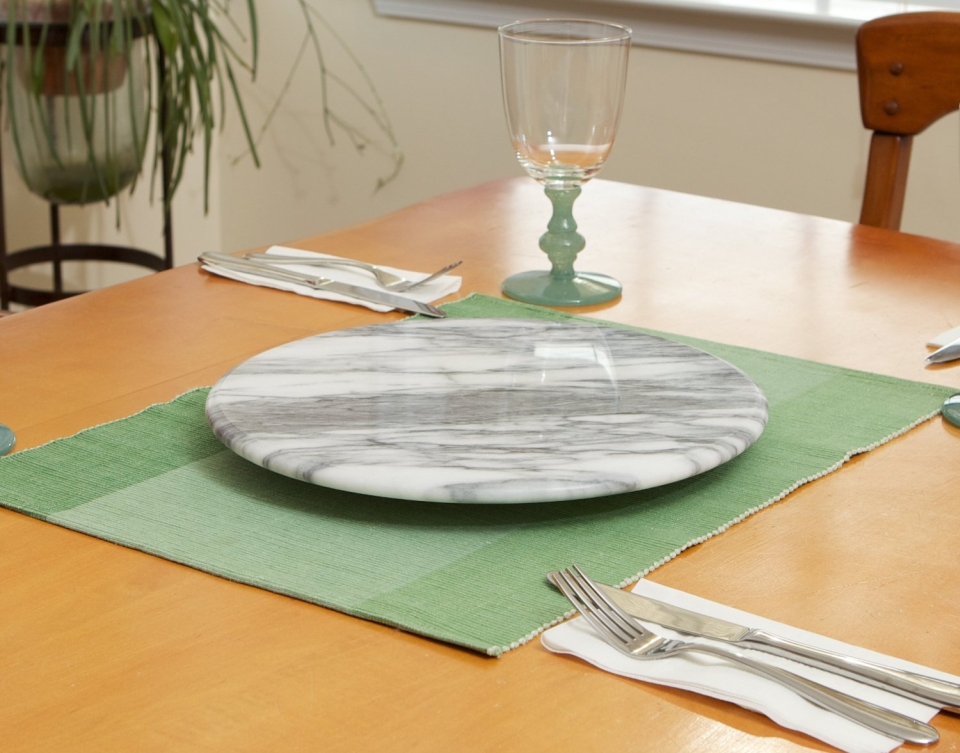 # Marble utensil holder
This beautiful utensil holder is made out of durable white marble. It can hold most kitchen utensils on the counter for easy reach while cooking. Not only practical in use, but it will also add some unique elegance to your countertop.
Buy: $23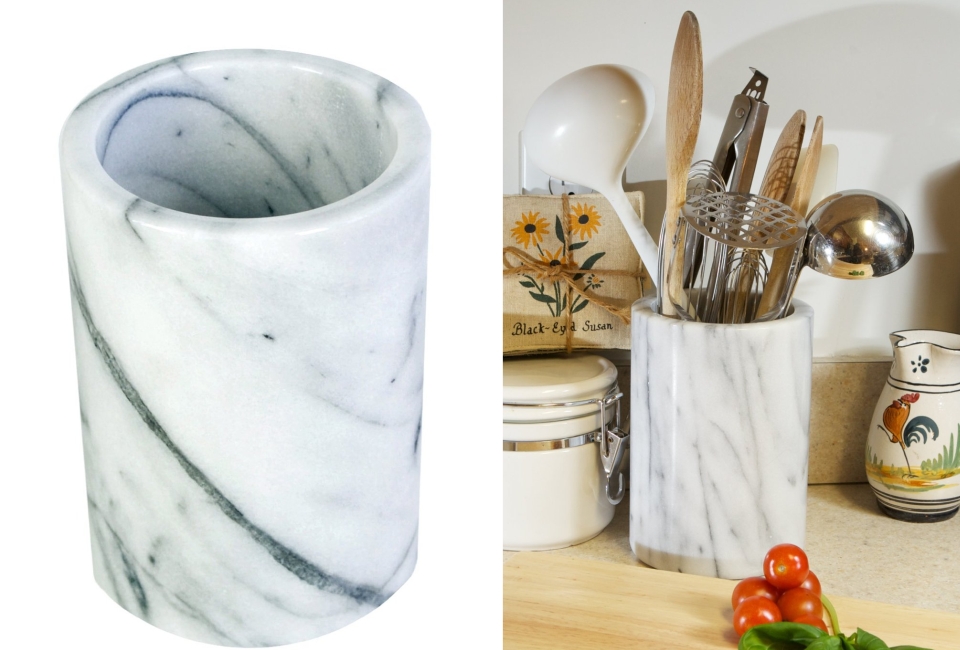 # Tabletop marble wine cooler
This solid Taroko marble wine cooler will not only keep your wine at serving temperature but also add elegance to your table. The pre-chilled wine cooler can hold one wine bottle for keeping it chilled till the time you pour it into a glass.
Buy: $36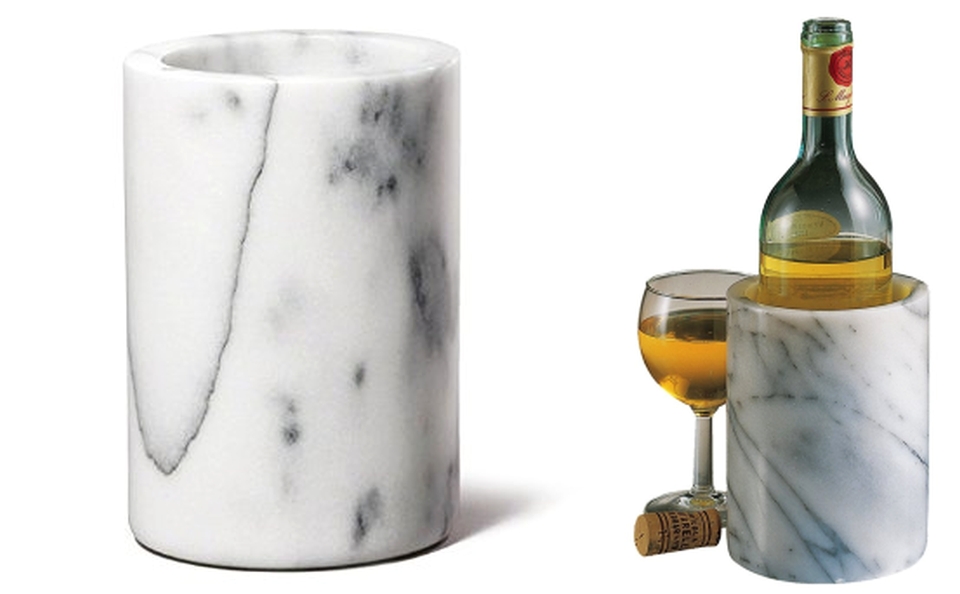 # Marble storage box
Keep your personal belongings safe in this stone storage box. Fashioned in sturdy pearl-white marble with a removable lid, the storage box is a great piece of decor in your dressing room or bathroom vanity. From jewelry pieces to small products, everything can be stored in this box for keeping the nearby areas clutter-free.
Buy: $30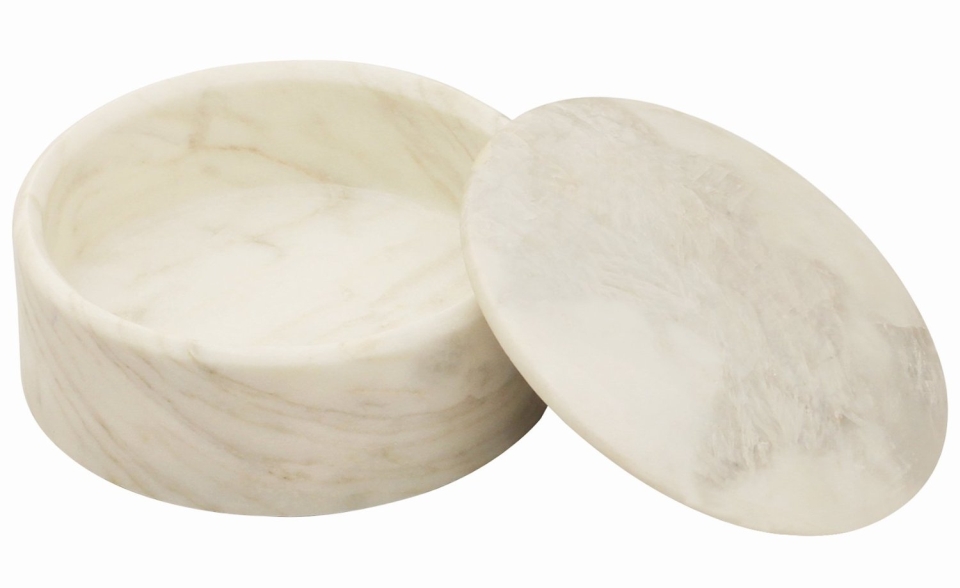 # Handmade marble one-piece clock
This is a handmade marble one-piece clock that resembles a snow globe. It will be a stunning home décor piece at any room of your house, giving a stylish makeover to the place where it is kept. Moreover, it is easy to clean but you need to handle it with care.
Buy: $35

# Gold accent table with marble top
This will be a minimally luxury piece of furniture for any room of your house. It can be used as a nightstand or side table. It will become a centerpiece of any space where it's kept.
Buy: $90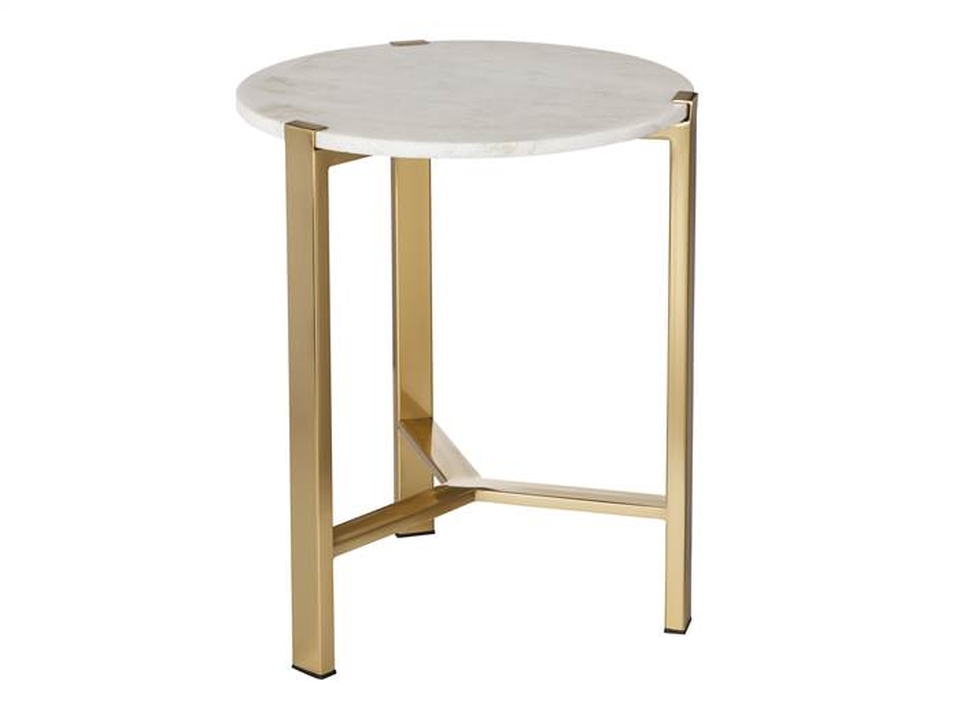 # Modern coffee table by Sauder
This contemporary coffee table is likely to make a distinct statement in your living room. It has four beautiful wooden legs that are interconnected at the bottom for greater structural strength. Tabletop on the wooden base forms a striking contrast.
Buy: $100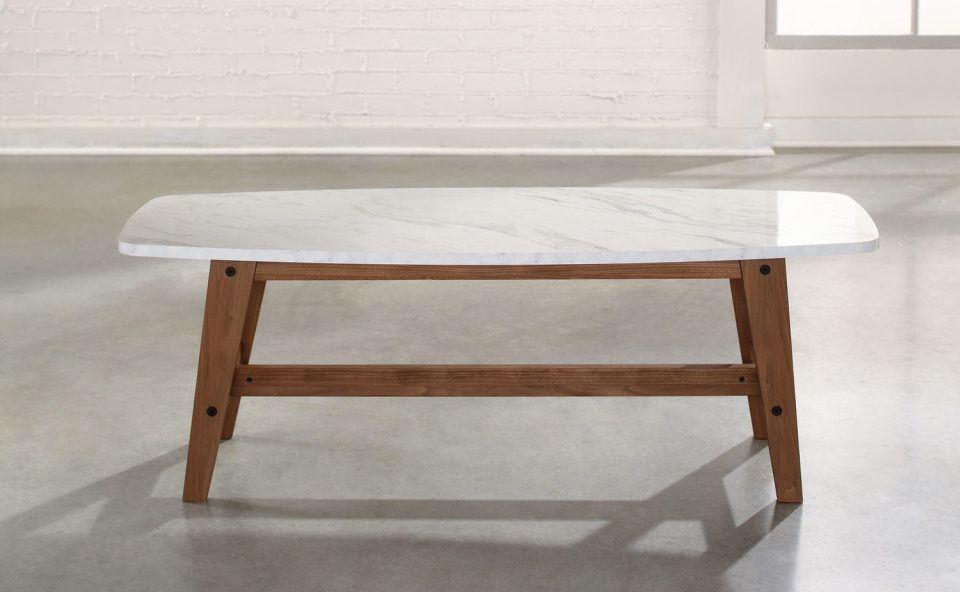 From marble utensil holder to modern stone accented coffee table, all these household items are perfect for individuals who want to make their home look slick in no time. You can pick any one or two pieces to gift someone on your list.