There are times when you start complaining even if price of your coffee goes up a few cents. But, sometimes you just don't care and spend loads of money on a great meal. According to a quote by American celebrity chef Paul Prudhomme, "You don't need a silver spoon to eat good food."
On the other hand, there are few ridiculously overpriced foods around the world that need more than a silver spoon. Probably, a bank of gold! No kidding.
Here are 10 of the world's most expensive cuisines that can cost you a fortune just for a single bite.
# World's most expensive cake- $106 million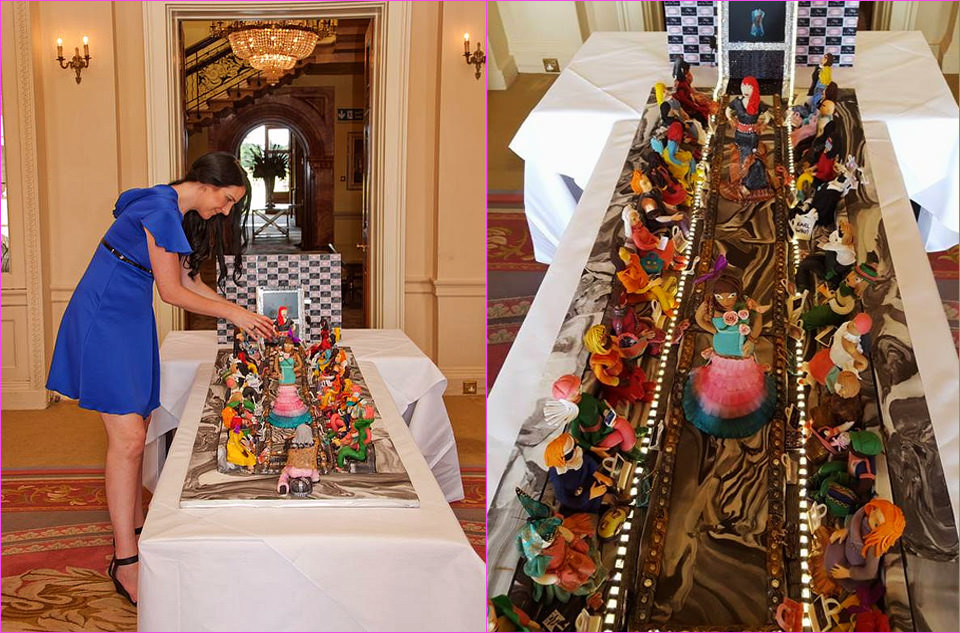 Created by haute couturier Debbie Wingham, the six-foot long runway cake was fashioned to look like a catwalk ramp, featuring Noir garments, which is also Wingham's couture clothing line. The cake was created for one of her clients based in the United Arab Emirate. To prepare this 450 kg cake, about 120 kg of fondant icing and 60 kg of modeling chocolate was used. Wingham also used 15 five-carat white diamonds, 76 two-carat black diamonds and 62 two-carat white diamonds.
# Pizza Royale 007- $4,200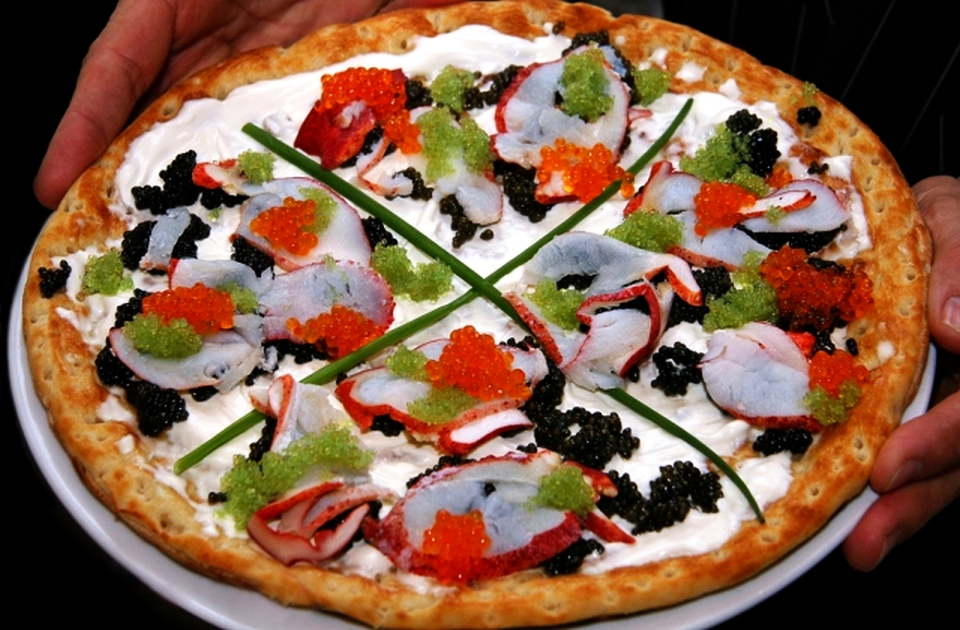 Ched Domenico Crolla from Scotland has created the world's most expensive pizza, made from champagne-soaked caviar, lobster marinated in the finest cognac and topped with 24-carat gold shavings. It has been named the Pizza Royale 007 after the expensive tastes of suave agent James Bond.
# Craftsteak's Wagyu Ribeye- $2,800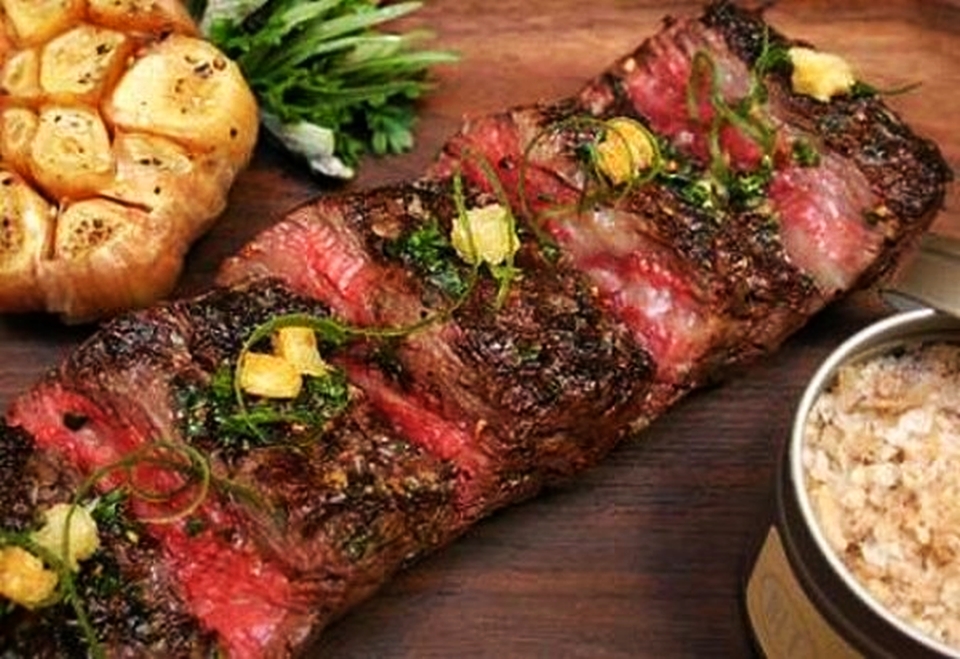 Wagyu beef contains high percentage of omega-3 and omega-6 fatty acids. The lot is the one from Kobe, which is raised in prefecture of Hyogo in Japan. Cows raised here are fed with beer and massaged regularly to ensure tenderness. A full Wagyu ribeye in Craftsteak in New York was once served for $2,800. But the restaurant is closed now and replaced with Colicchio & Sons.
# Margo's, Malta white truffle and gold pizza- $2,420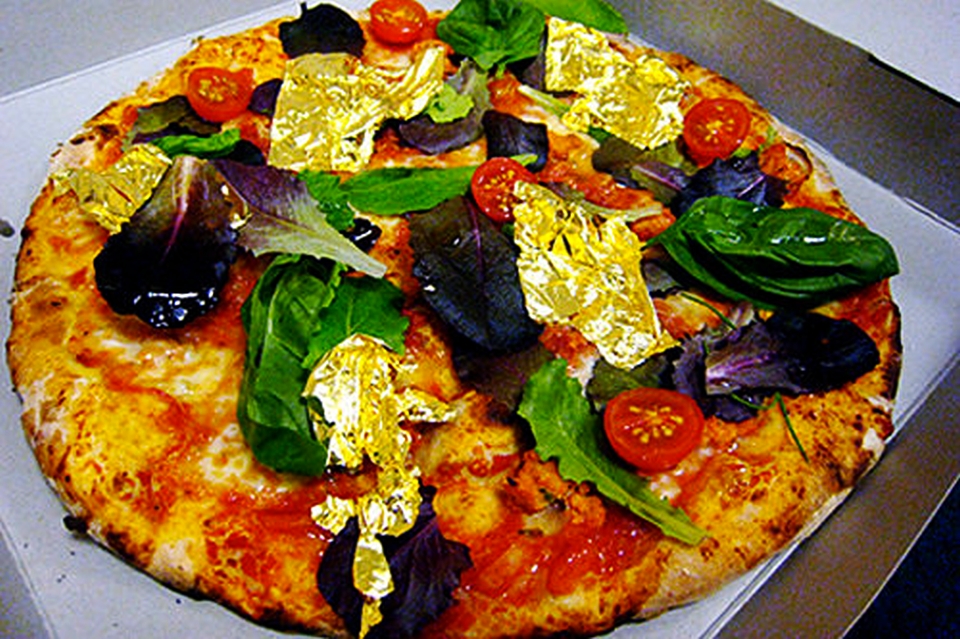 This extremely overpriced pie comes complete with truffles flown in from Piemonte, organic water buffalo mozzarella and a 24K gold leaf. To actually have this pizza you need to let the restaurant know a week in advance. Moreover, it's only available when the truffles are in season from October to May.
# Angelito Araneta gold sushi- $2,750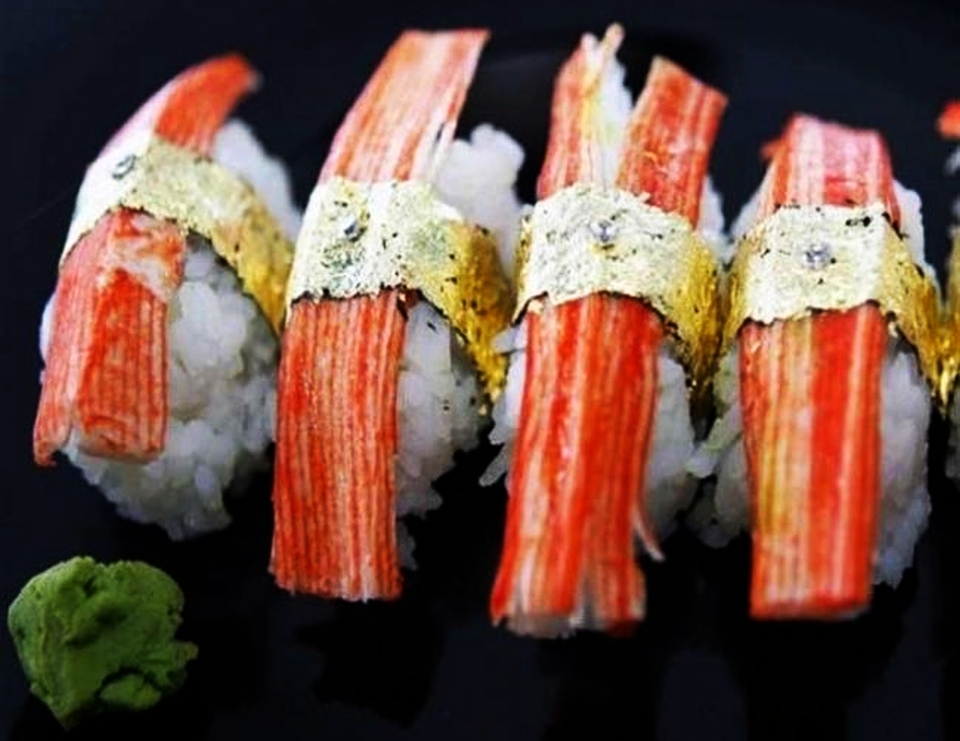 Angelito Araneta Jr., a young chef from Manila, has created this delicious gold and diamond sushi for rich snobs. Five pieces of this luxurious sushi cost around $2,750. The ingredients used in his serving of sushi are similar to any regular sushi. But what make it stand out from the rest are some thin sheets of 24-carat gold and bunch of .20-carat African diamonds.
# Gothic chicken coq au vin – $2,315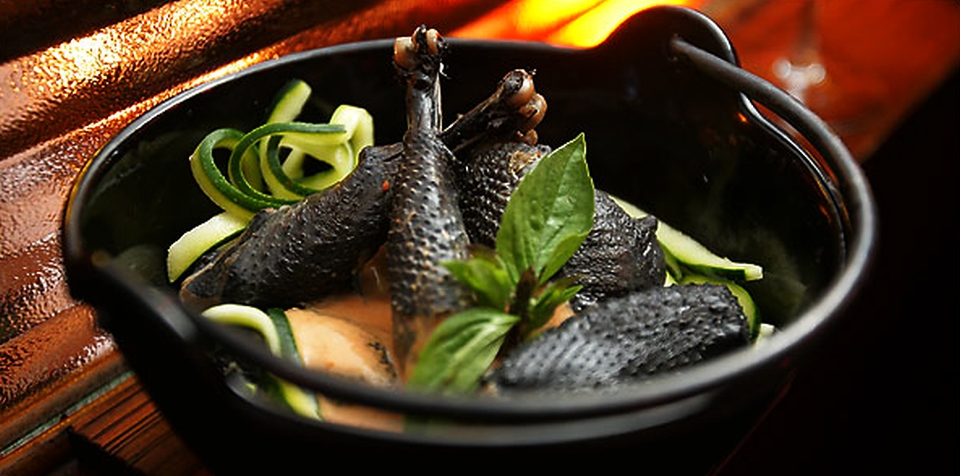 The Ayam Cemani breed of chicken has jet-black skin and also known as the 'Gothic Chicken.' All its organs are also black. Normally the breed is found in Indonesia, and it can be used to cook up the most gothic coq au vin of all time. Looks like a perfect dish for Halloween. If you've got enough money then already jot it down in your next year's list for All Hallows' Eve.
# Glamburger- $1,770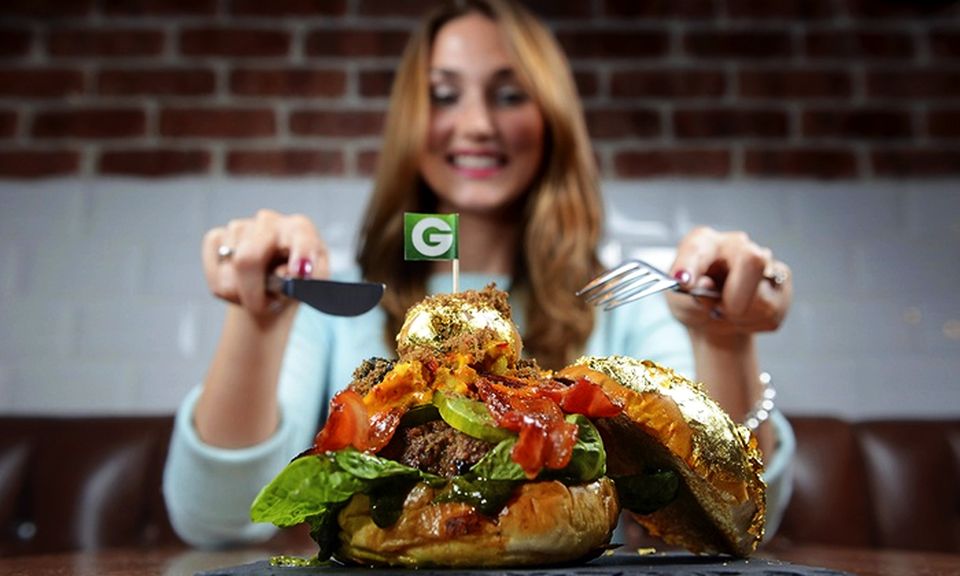 Prepared by Chef Chris Lange, the Glamburger is gilded with edible gold leaf, caviar with various delicious toppings. The burger is loaded with a patty made of Kobe Wagyu beef and New Zealand venison, stuffed with black truffle brie, and seasoned with smoked Himalayan salt. It is further served with Iranian saffron-poached Canadian lobster, maple syrup-coated streaky bacon, Beluga caviar and hickory smoked duck egg covered in edible gold leaf.
# 24-carat gold and creamy doughnut- $1,000

The recipe of this luxury doughnut includes 500-year-old Cognac, vintage Dom Perignon 2002 champagne jelly, Chateau d'Yquem cream. It's topped with handmade gold-dusted Belgian white chocolate lotus flowers, ivy, blossom and butterflies, edible 24 carat gold, passion fruit glaze, and edible diamonds. It was created by a restaurant Krispy Kreme for an exclusive event at Selfridges' Oxford Street, London to mark a national doughnut week in 2014.
# Black Diamond ice cream- $817 per scoop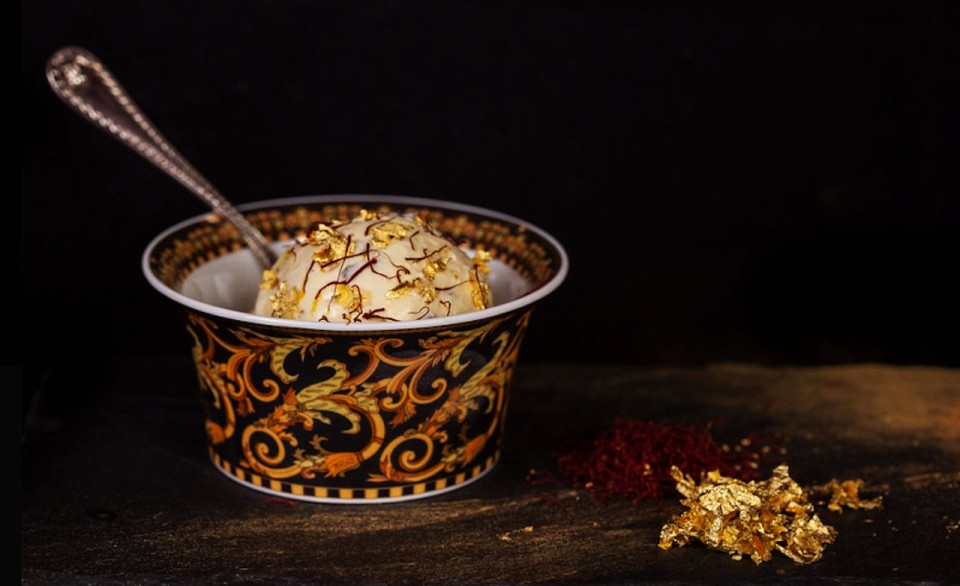 You can try this at Scoopi cafe in Dubai. The luxurious frozen dessert is made out of Madagascar vanilla ice cream infused with threads Iranian saffron and few pieces of black Italian truffle to enhance its flavor. 23-carat edible gold leaf is added for embellishing the priciest dessert of the world.
# To'ak chocolate- $260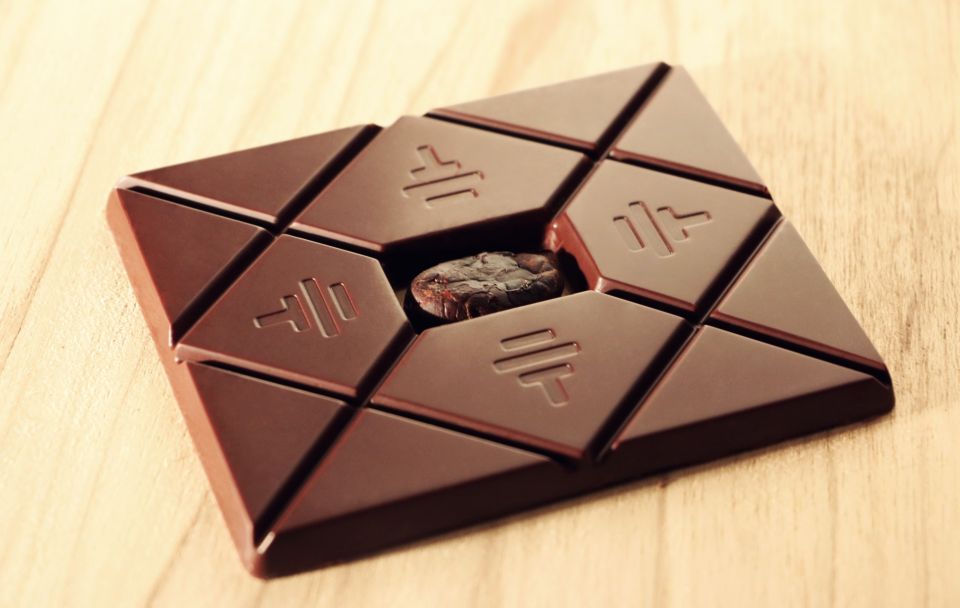 It is the most rarest and palatable flavor of dark chocolate on the planet made by Jerry Toth, who collected cacao beans from rare Fino y de Aroma trees in a remote Ecuadorian jungle for producing some of the most coveted cacao beans in the world. But rich food connoisseurs need to spend an eye-watering $260 for a single bar.
These were some of the most delicious but extravagant dishes from all over the world. Some of them are so pricey that you would never even dream of paying for these cuisines.