Barbecuing is a full time job, as one has to be attentive while cooking food. This is because the master chief in BBQ has to make sure that whatever they are grilling must be delicious and perfectly cooked at the same time.
Is there any such grilling perfectionist in your life, who likes to cook meals for the family on BBQ? If yes, then why don't you make them feel special with some useful gifts on this festive season?
Don't stress, we have compiled a list of best outdoor cooking tools that all grill fanatics would love to have in their kit for preparing best of BBQ recipes.
# Insulated barbecue gloves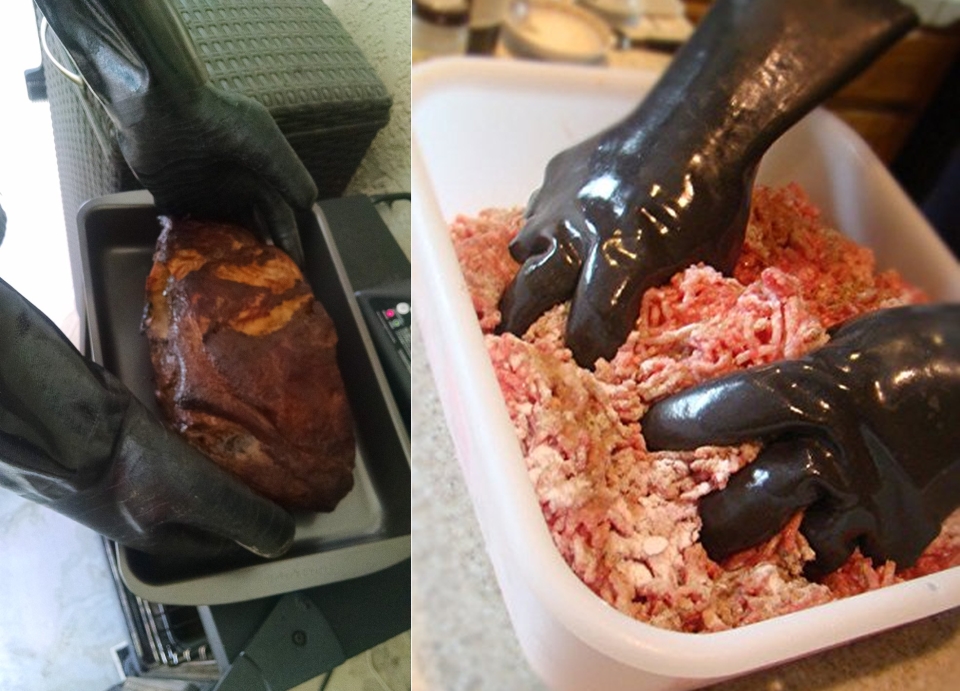 Have you thrown away you BBQ mitts and gloves because of their smell? The Artisan Griller insulated gloves can solve the issue. These gloves can easily manage messy BBQ sessions, grabbing and preparing hot food processes. The gloves keep your hands protected from fire and steam.
# Steak Champ thermometer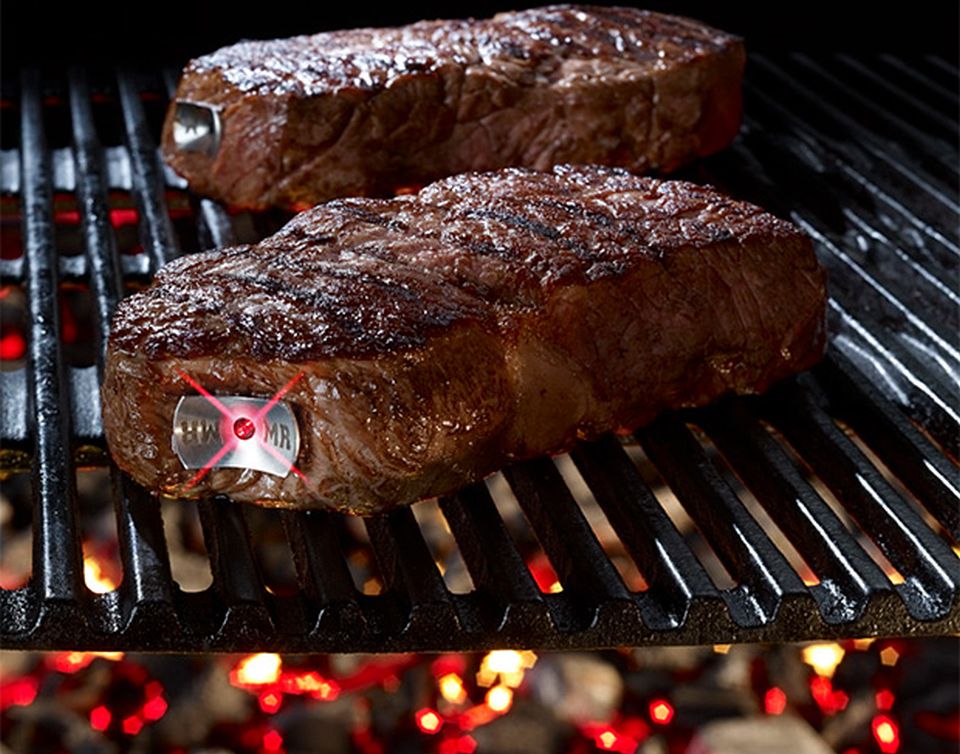 It is a stainless steel thermometer that can be inserted within meat steak for perfect cooking, anywhere indoors or outdoors. It features a flash light on top to indicate when your steak is ready to be consumed. Bring it home to enjoy perfectly cooked delicious meat without constantly checking and flipping the cooking steak.
# Motorized grill brush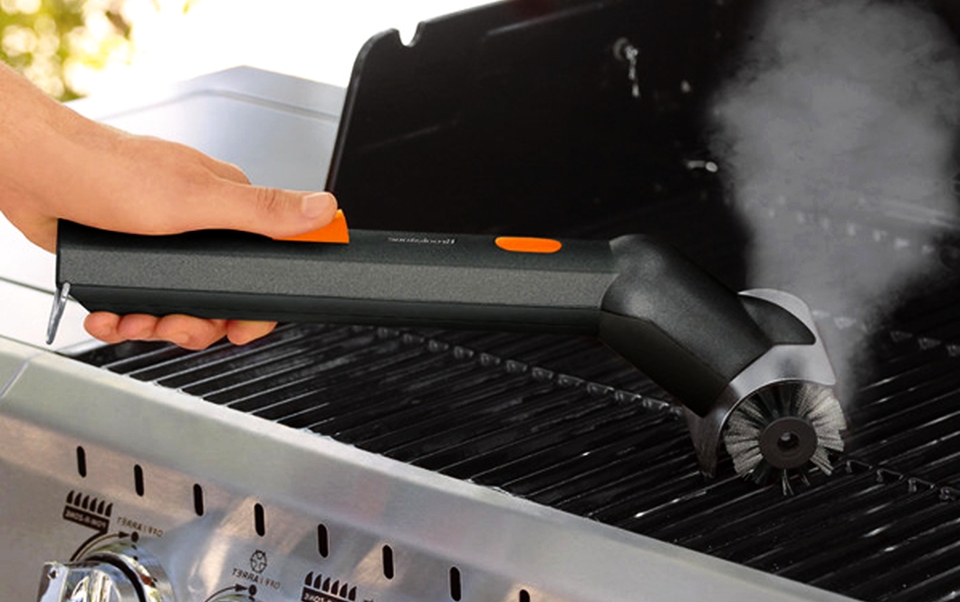 Cooking on gummed-up grates is not unhealthy. So clean off all the grease and dirt from your grill with Brookstone's motorized brush and steam cleaner in one. This heavy-duty motor with stainless steel brushes is battery-powered and saves your time. At single push of a button the machine activates steam onto a hot grill to remove even the most stubborn muck out of it.
# Bison airlighter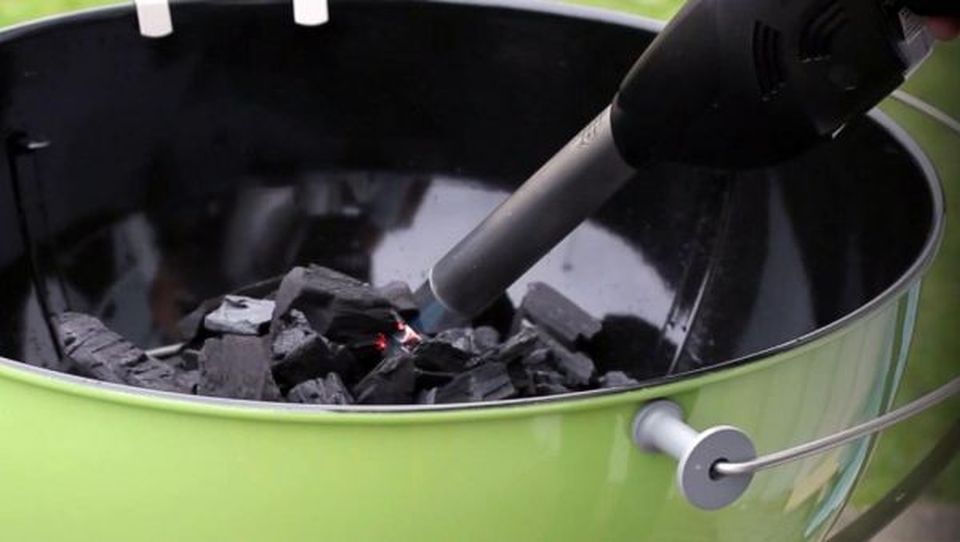 Bison airlighter quickly ignites coal for grilling as well as wood fireplace within few minutes. The airlighter is not an ordinary lighter, it runs on a patented technology combining jet-air stream with high velocity flame to blow out a four-inch flame which instantly ignites charcoal and wood.
# iGrill barbecue thermometer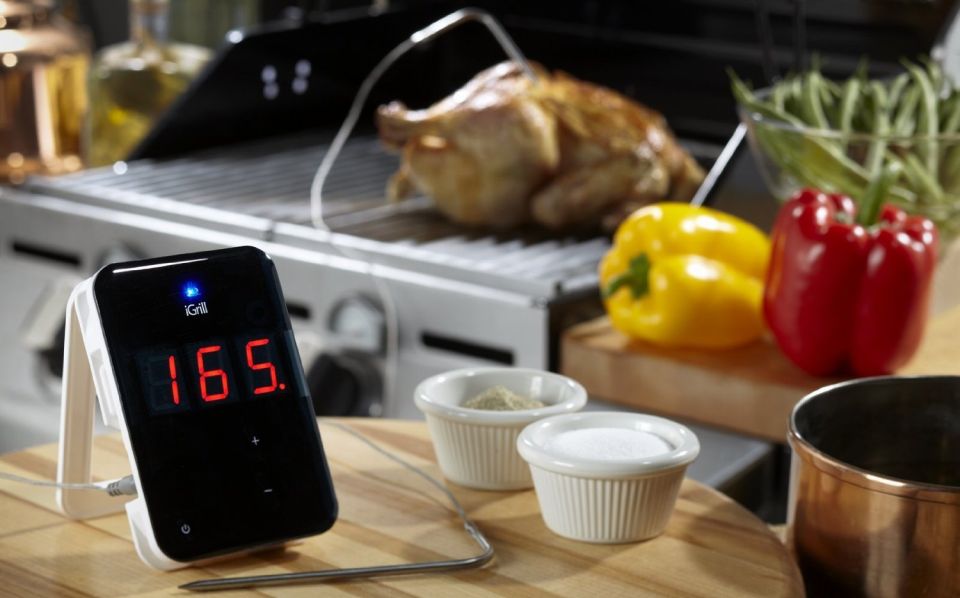 Put an end to your cooking woes with this iGrill BBQ thermometer. Now there's no need to constantly check temperature of the meat you're cooking, as this device will do that for you. It comes with the iGrill app that is compatible with iPhone, iPad and Android devices via Bluetooth connectivity. The app will alert your device when your food has reached the temperature you've already set for cooking. It is a portable device for meat lovers who like cooking themselves.
# Wusthof 4-piece BBQ set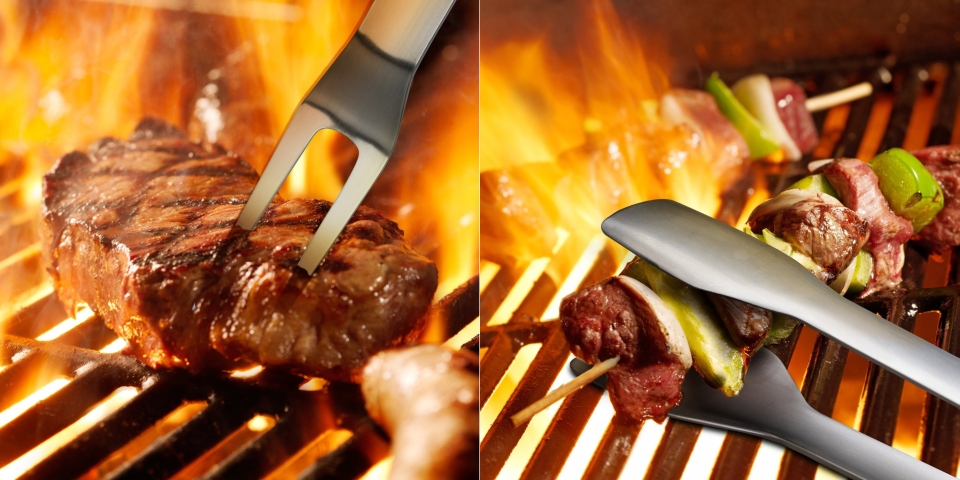 Each tool is made entirely of high quality 18/8 stainless steel. The whole BBQ set includes tongs, a fork, a rounded spatula and a barbecue brush. Wusthof 4-Piece BBQ Set has all the tools required for your to get out and start grilling your favorite food.
# The smoking gun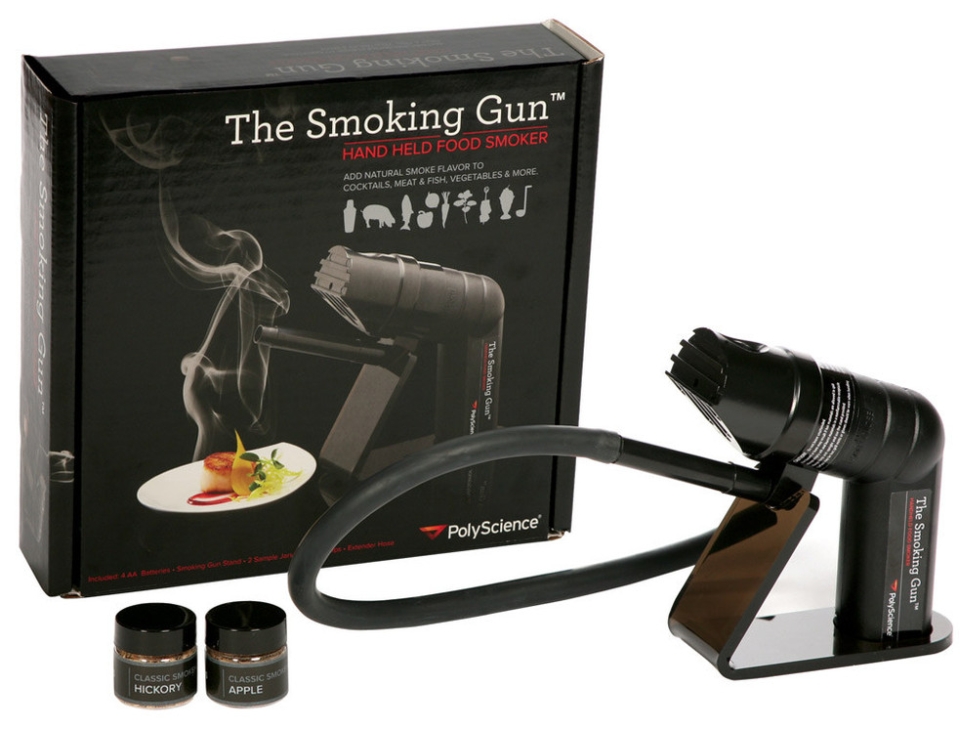 Seems like a blow dryer with attached rubber hose. But it is the Smoking Gun for best BBQ grilling. In 30 seconds, it can easily infuse meat, seafood, poultry, cheese, vegetables and even cocktails with fragrant wood smoke.
# Spare tire BBQ grate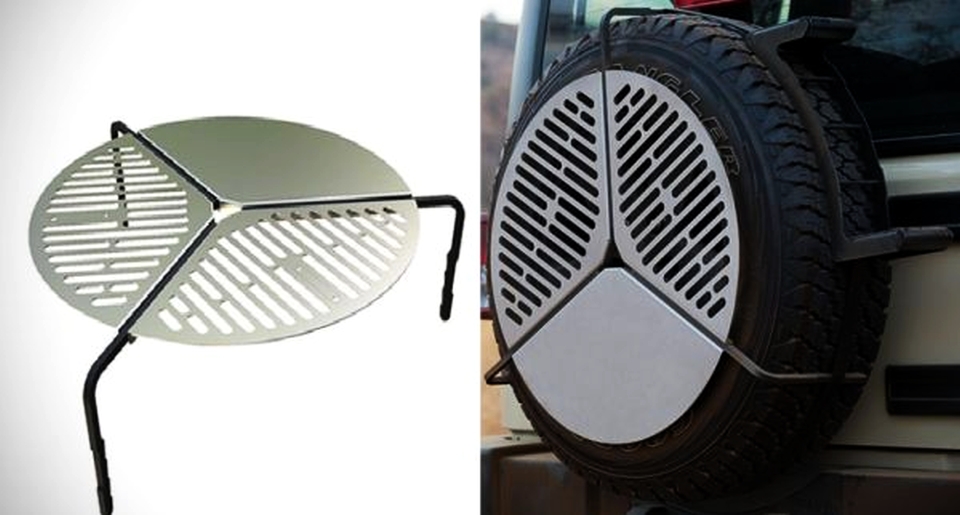 The spare tire BBQ grate is specially designed to save space and fit perfectly over a car's spare tire of any sizes. The collapsible BBQ grate is built from high quality stainless steel and stands on three solid steel constructed legs. It comes with both grill and griddle sections which doubles the cooking options for grilling or simply cooking your food. The grate can easily be popped out of a spare tire whenever you want to enjoy a meal, and after cooking place it back.
# Lotus BBQ grill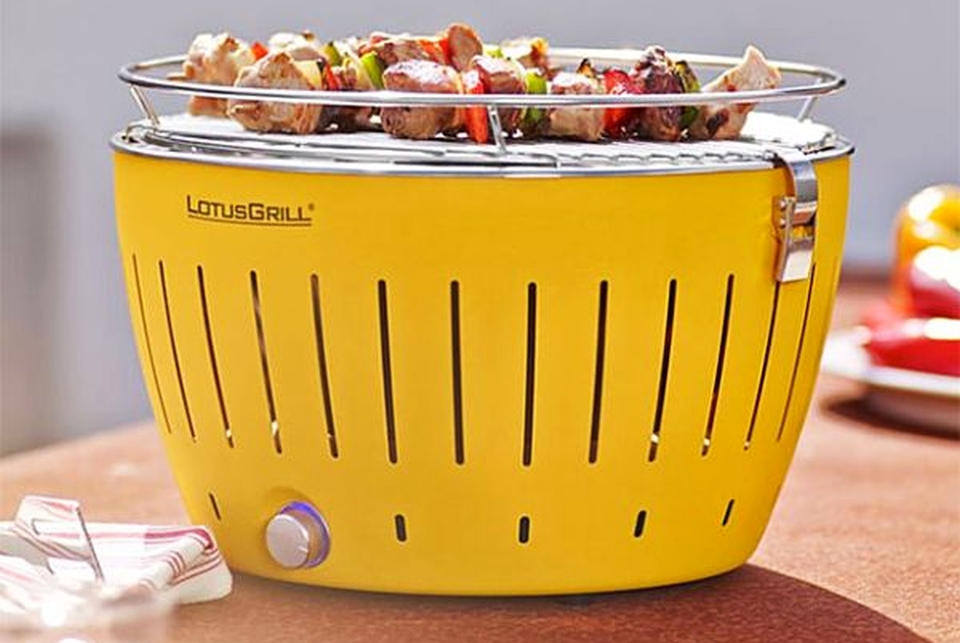 It is fuel-saving, battery-operated grill that has no-smoke contraption according to the designers. It utilizes integrated bellows system that allows it to achieve high cooking temperatures in just 3 minutes. Moreover, its compact size makes it a good option to carry it along with to to any desired location.
# Kalorik BBQ indoor/outdoor grill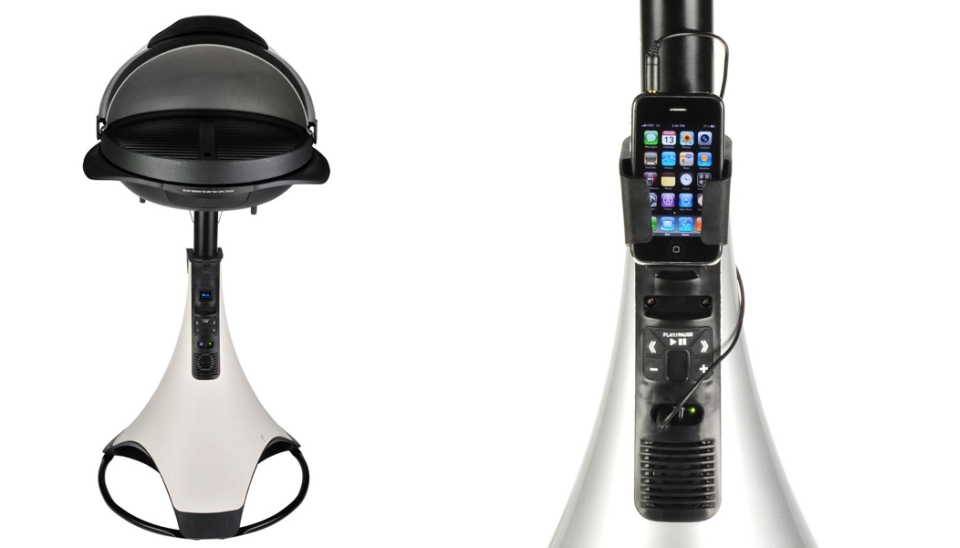 Always keep your backyard parties going with this Kalorik electric round grill. The electric BBQ grill is perfect for small spaces as well as secondary cooking surfaces. But the highlighting feature of the grill is that it can really enhance you outdoor cooking experience with some music. As it is equipped with built-in speaker, radio and iPod docking station.