For caffeine addicts, coffee is the most important thing in the morning to give refreshing start to their day. So this holiday season, make coffee lovers feel more special by presenting them interesting gifts that are likely to enhance their brewing experience. But what's stopping you? Hefty costs of coffee brewing machines?
Don't worry, we've compile a list of 10 rejuvenating gift ideas for coffee lovers, but all the items are under $50. This means these gifts are surely going to satisfy someone who appreciates a good cuppa joe, but without spending money excessively.
# Cold-brewed coffee packets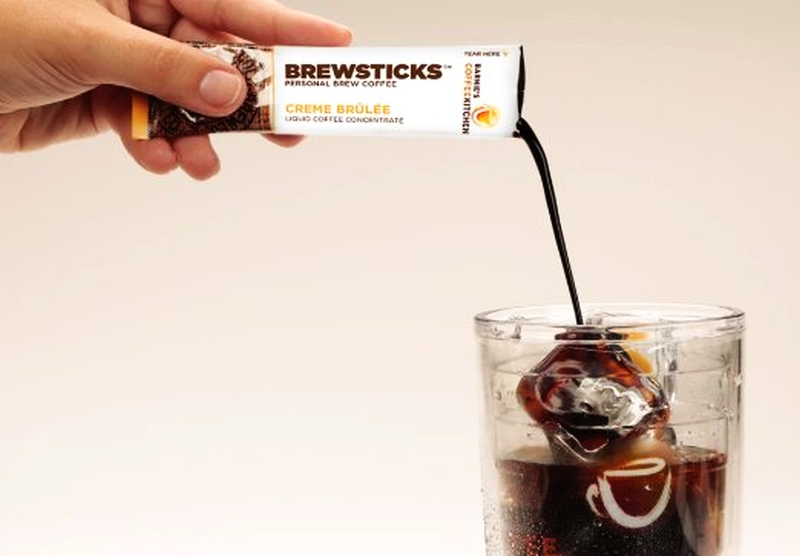 These brewsticks can make delicious coffee on the go. All you need to do is add it to hot, iced or bottled water and your amazing joe is ready. There contain 100-percent cold-brewed Arabica coffee, all natural with no sugar or preservatives and low in acidity.
# Soap for coffee lovers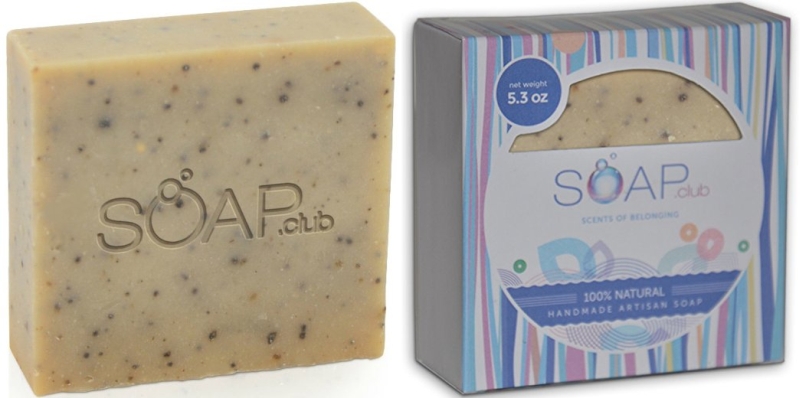 Made with real Kona coffee beans with a hint of chocolate, this soap has rich and intoxicating scent to energize your day ahead. It also stimulates your senses as much as your skin, so is an ideal gift for coffee lovers.
# Speaker-themed coffee mug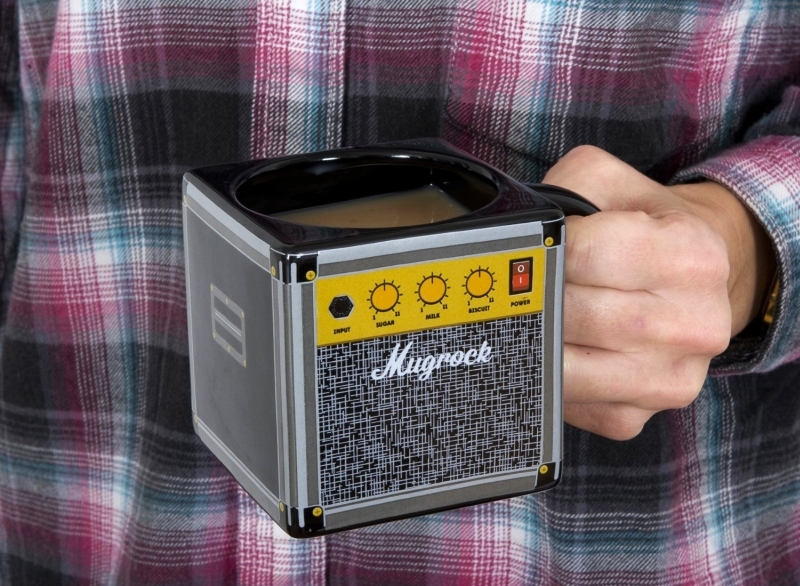 This amazing speaker-themed coffee mug is a perfect gift for any music lover. It is designed like an old speaker system, featuring power, input and volume buttons. So, just play your favorite music while sipping a strong cuppa joe in this amazing musical mug. It will perfectly match your musical mood to your preferred hot beverage.
# Stainless steel coffee scoop and clip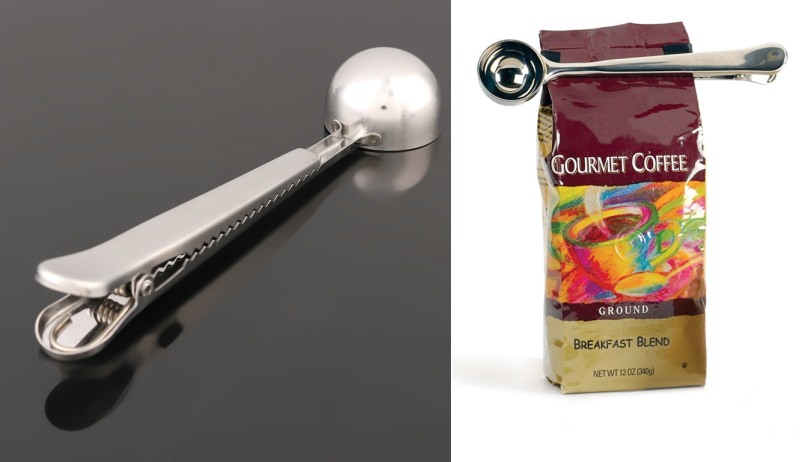 The stainless steel coffee scoop measures whole or ground coffee, so you can prepare desired strength of brew. The scoop features the standard 1.5 tablespoon capacity and its 5-inch handle features a clip that can be used to close and secure coffee bags to keep your coffee fresh.
# Triple drawer coffee pod holder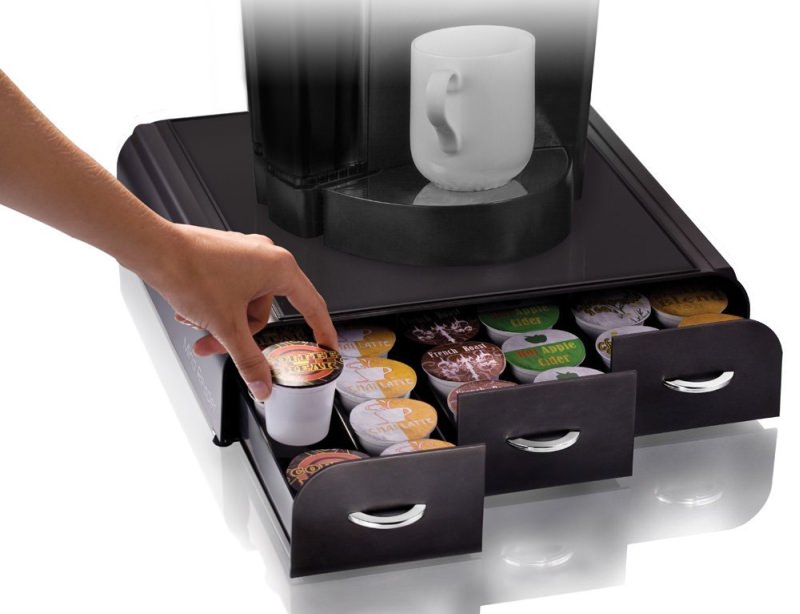 The triple drawer coffee pod holder keeps your coffee organized and saves valuable counter space in your office or home. It comes in three models: K-Cups (holds 36, and available in black or white), Vue Packs (holds 20) or Nespresso Capsules (holds 50).
# Madagascar bourbon vanilla sugar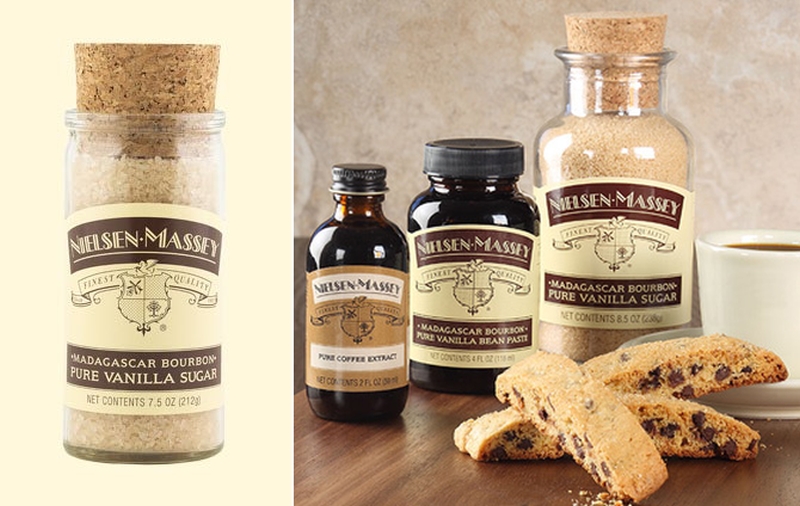 Madagascar bourbon pure vanilla sugar is a flavored blend of gourmet sugar and the pinnacle of all vanillas. It is extracted out of pure vanilla and would enhance the flavor of your coffee. This would be a perfect gift for any sweet-toothed coffee addict.
# Hario coffee grinder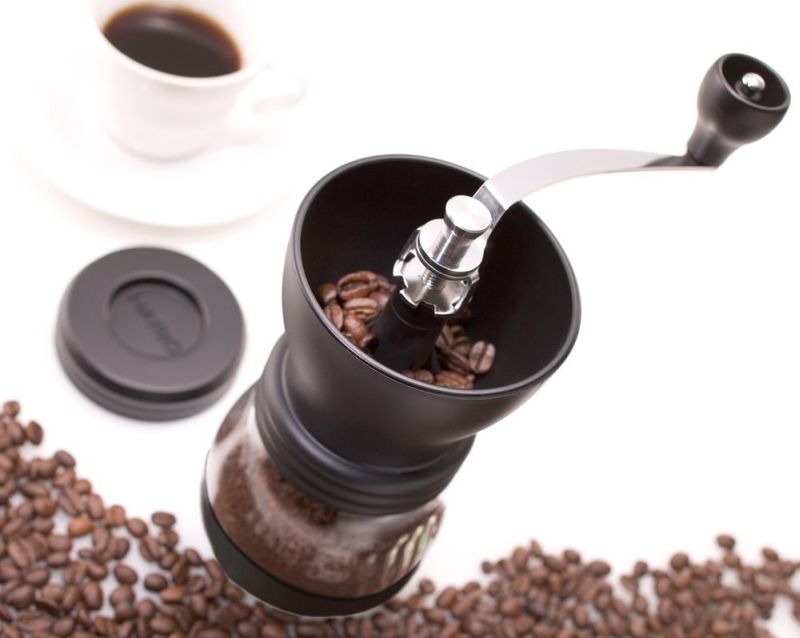 This amazing hand grinder allows you to prepare freshly-ground coffee at home. Besides easy grinding, the finely powdered coffee can also be stored in the glass jar itself. It's an ideal grinder for travelers to prepare their fresh coffee anytime.
# Specialty basket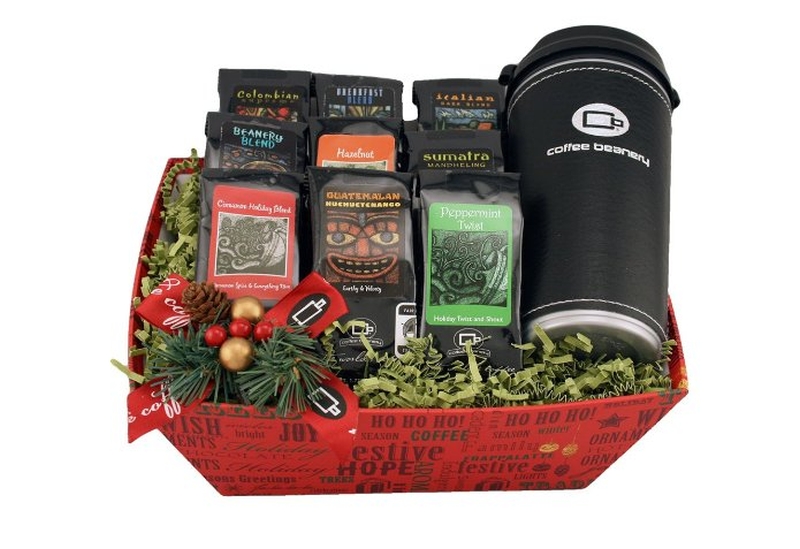 Warm the hearts of your loved one with this specialty that includes several goodies that joe lovers would like. It includes nine samplers of freshly roasted, 100- percent Arabica coffee and a black CB Logo travel mug. It has all the necessary stuff for coffee enthusiasts.
# 24K gold reusable K-carafe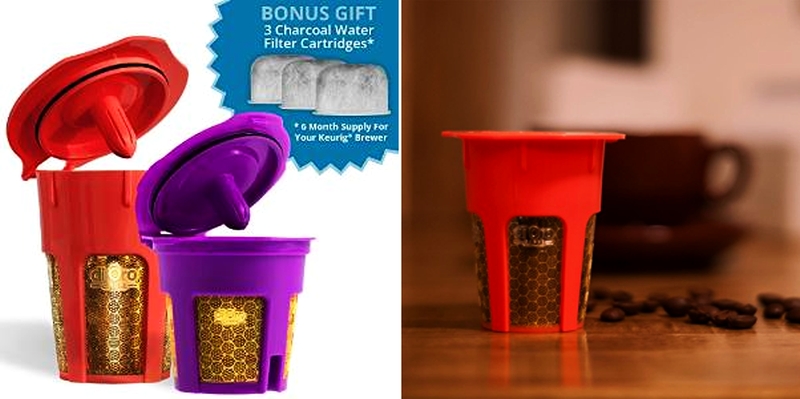 With the purity of 24K gold filtering technology, the reusable MaxBrew K-carafe exclusive PurFlow Technology with a specially designed honeycomb pattern that's engineered to ensure your coffee brews evenly every time. It allows you to use the finest grinds of coffee, every time you brew your joe.
# French press coffee maker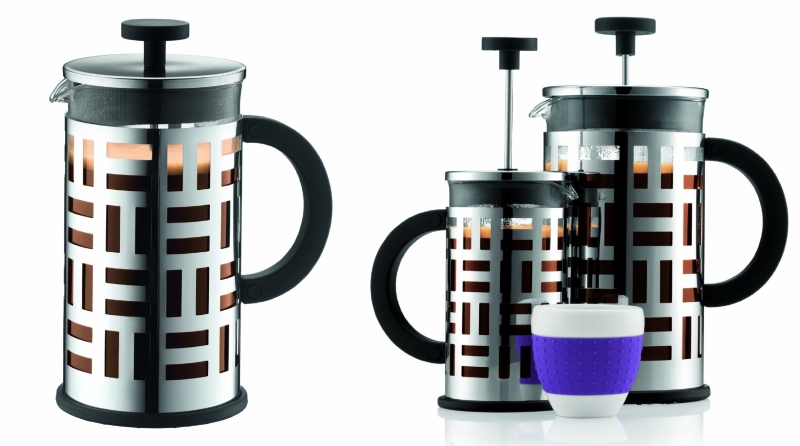 The Bodum Eileen French press coffee maker is created in honor of the great designer Eileen Gray. It features a beautifully detailed stainless steel frame that offers extra protection for the glass carafe. The French press brews coffee in 4 minutes, and to stop the brewing process you need to press its plunger.