Every year for Halloween people get spooky and decorate their homes with pumpkin carvings or other ghastly decorations. Halloween theme doesn't necessarily have to be scary, you can decorate your home in some different theme instead of the usual skulls and skeletons!
There are various ways to prepare your yard for Halloween celebration but if you're looking for some uniquely themed Halloween yard display ideas; you are at the right place. Read on:
Star Wars Inspired Halloween Yard Display will Put Your Neighbors to Shame
AT-AT Walker Replica as Halloween Yard Display
UFO Crashed in Your Backyard. An Alien Succumbed to Injuries!
Area 51 Halloween Display
Transformers Guards Would Attract Mob to Your House
Frankenstein's Lab will Freak out Neighborhood Kids
Ghosts of Train Crash on a Halloween Haunt
Zombies are Invading Your Home, and Plants are on Your Side!
Last Ride of The School Bus
Ghostbusters in Your Front Yard
Pokemon-Themed Halloween Yard Display
Pirate Ship Seen in Backyard
Vietnam War-Inspired Halloween Yard Display
Also Read: 60+ Ways to Display Skulls and Skeletons on Halloween
Giant Dragon on the Roof
Virus Outbreak Scene
Dragon Skeleton Halloween Yard Display
Decorating with Carved Pumpkins is a Cool Idea Too!
Pumpkin Fairy Garden will Please Kids
Dog Turns into Vicious Flesh Eater
Watch out! There is a Zombie Stuck in Tree.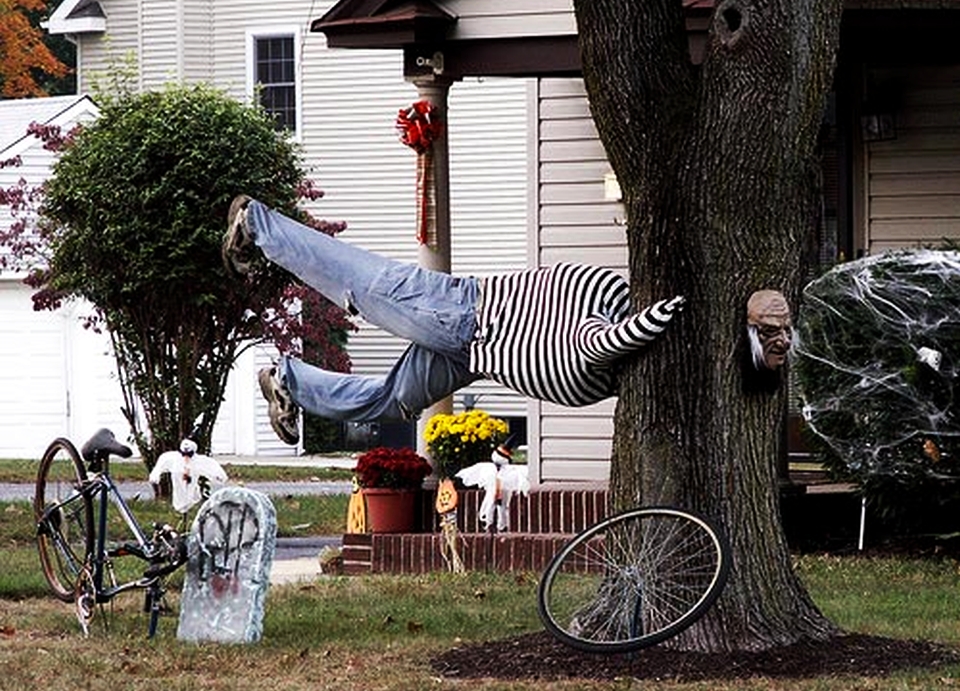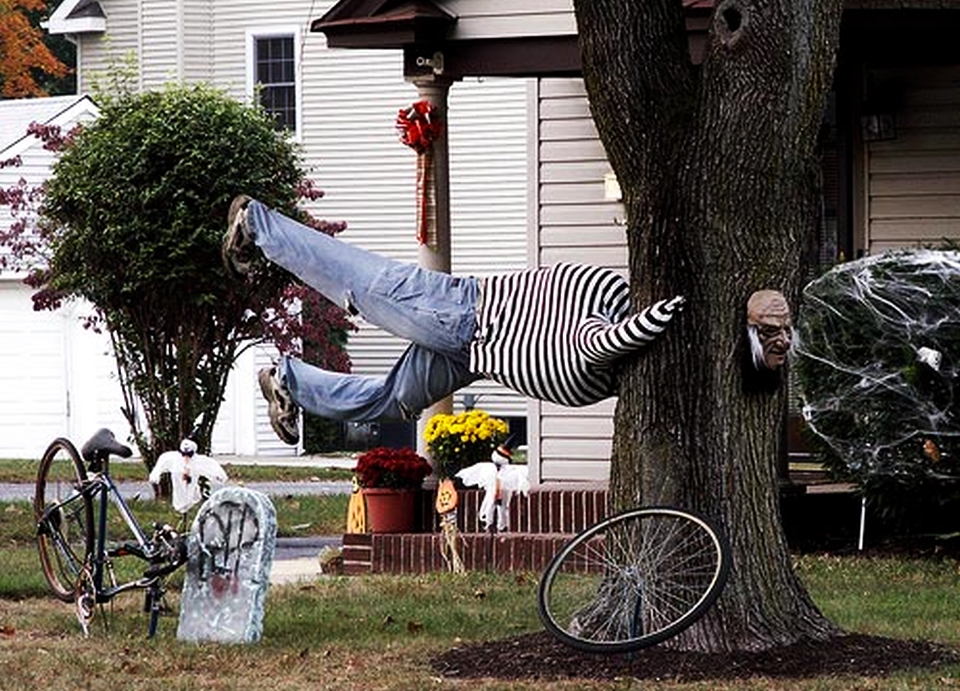 Man Hangs Himself in Yard. Gruesome, Yes!
Hopefully, these unique Halloween yard display ideas will inspire your festivities and offer a great surprise element for your guests. Do you have any more geeky house themes for Halloween? Feel free to share them with us.