Keeping your home and family safe is most certainly everyone's topmost priority. Whether you live in a great neighborhood in the best part of your city or in a remote area amidst wilderness, you can be a victim of theft or home burglary, and this is the reason you should always be at the ready to protect your family and valuables.
There are lots of elements you should consider to have a secure home that ensures peace of mind.
If you are not sure how to crank up your home security, check out these 10 essential home security tips to keep your place safe and burglar-proof.
》Install a home monitoring system
Installing a smart home monitoring system could be costly, but not having one in place could cost you more.
A home security system provides you and your family peace of mind by ensuring you won't be a victim of burglary, a house fire, and carbon monoxide (CO) poisoning.
The biggest benefit of having a monitored home security system is that it provides constant monitoring even when you are away.
Leaving town for business or going on vacation can be nerve-wracking without a home security system, but with them, there is always someone to respond to emergency situations.
Consider buying a security system with features like smartphone control and a built-in battery.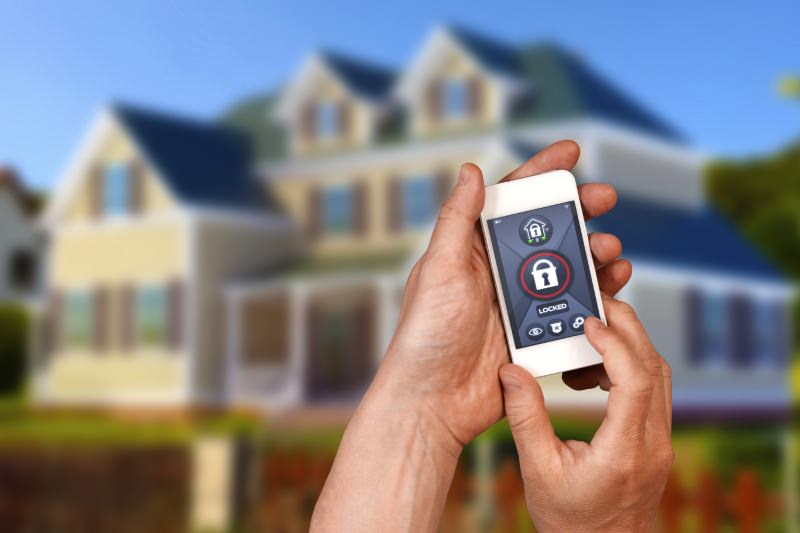 》Install a smart lock
Install a smart lock instead of old ones. Installing a smart lock will help you keep a check on your entrance even when you are away. Allowing access to your acquaintances in real time even when you are not there is another big advantage.
You don't have to run miles back to simply hand over the keys or check if you locked your door properly.
Smart locks provide improved security so that no one other than you can open your door.
Unlike traditional locks, smart locks do not have bolts and screws that an intruder can break to enter your house.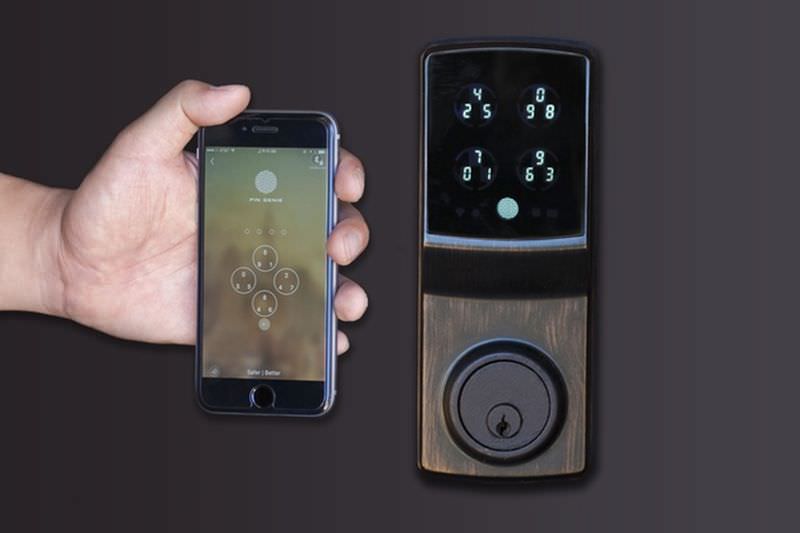 》Be smart enough to hide all wirings
Burglars routinely look for exteriorly exposed wirings they can cut thinking it will disable the installed security alarm system.
That may not be true if you have an up-to-date home security system, but you don't want to give crooks a reason to target your home.
Conceal all wirings, and not just for aesthetic reasons but considerably for better security.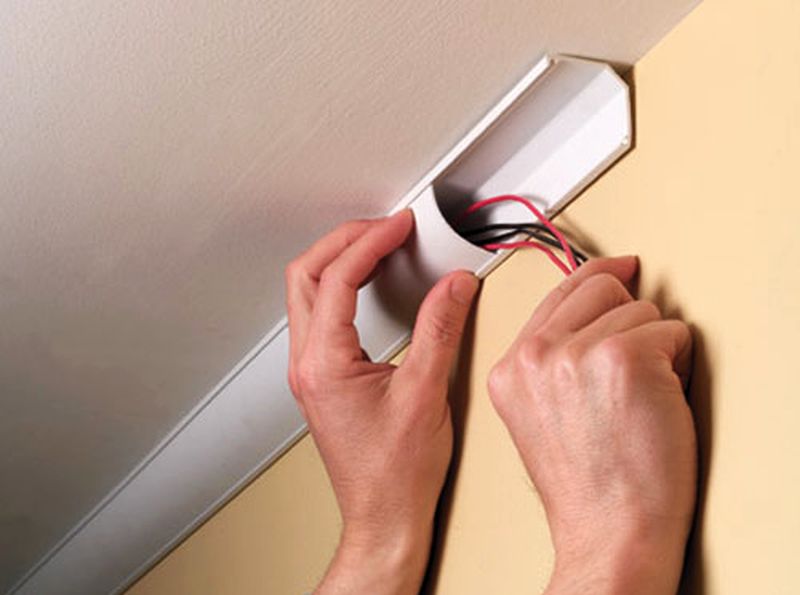 》Plan your landscape keeping your security in mind
Before planning aesthetically pleasing landscaping for your smart home, it is very important to keep your security in mind, as big trees and bushes can help intruders hide and perform suspicious actions.
Cut down or trim trees that can shelter or mask burglars at night.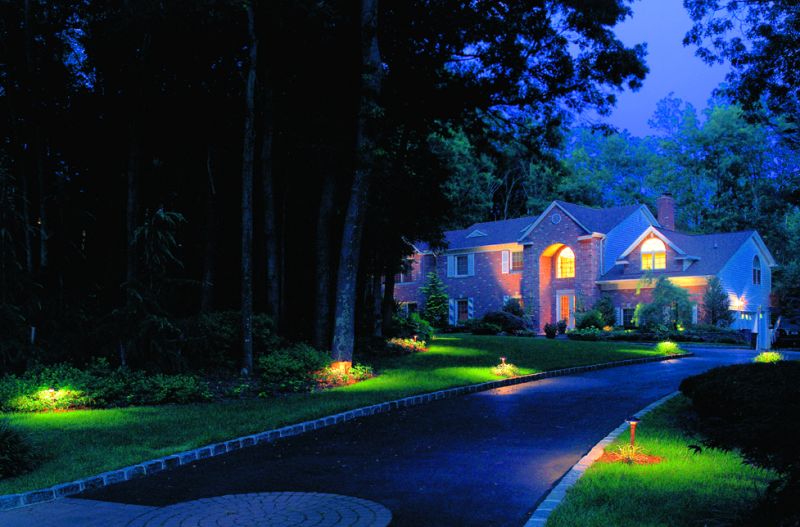 》Light up your outdoors as much as you can 
Consider lighting up your property as much as you can at night. Look for spots around your property that are really dark and can encourage thieves to hide.
Illuminate these spots to make your property more secure. A well-illuminated property is always less prone to be the victim of theft or home burglary.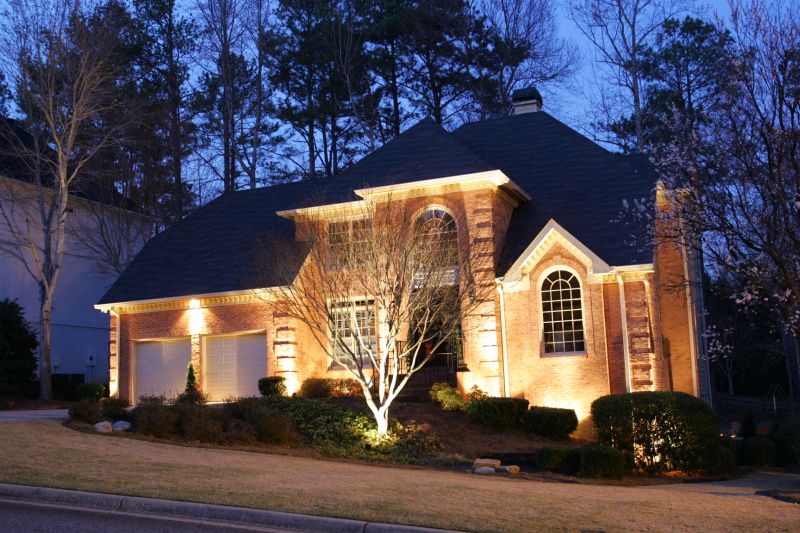 》Protect your house windows and garage
Burglars often use open windows to enter your house. So it is important to lock your windows before leaving home or going to bed. Make a habit of locking your windows when not in use.
If you like to sleep with an open window at night, install window locks that only allow windows to open a few inches to cross fresh air.
You can also install smart windows that you can easily control using your smartphone when you are outdoors. Make sure to keep your garage door down during the day as well.
Having an unlocked garage door invites thieves to look around and give them quick and easy access into your home.
You can also install smart locks for the better security of your garage.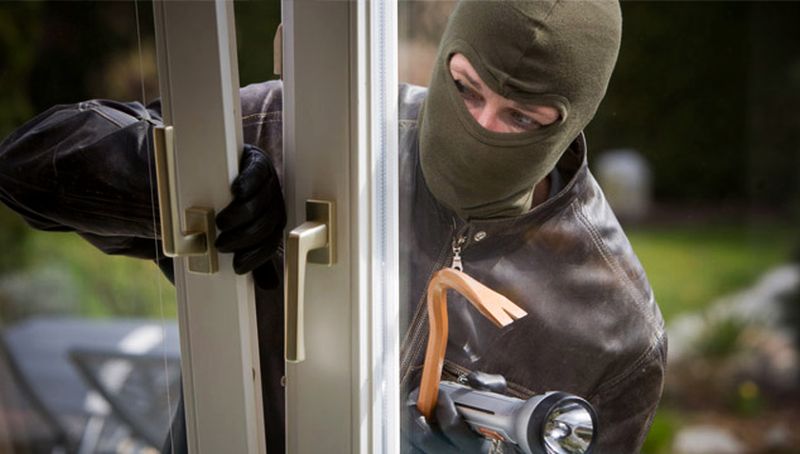 》Make burglars think you are at home
Even when you are out on vacation, create an illusion for intruders that you are at home.
Burglars wait for the opportunity to enter your house when you are out. Put burglars on the ruse that you are at home when you are actually not.
Keep doing your house lights, radios/TVs on or off in your absence using smart home lighting and devices.
Make burglars think you are at home, or at least, make it impossible for them to know that you are not in town.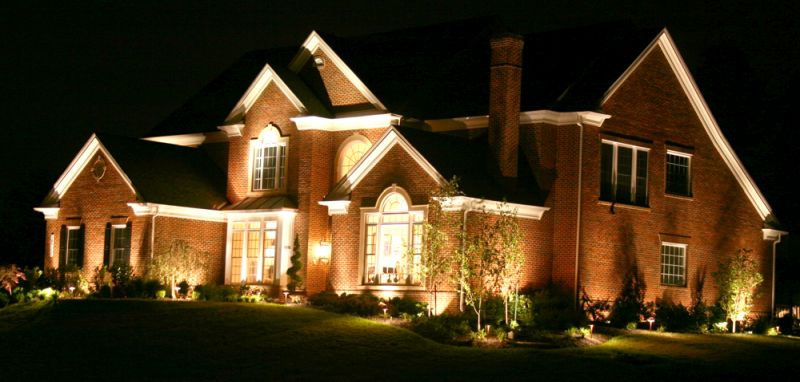 》Do not announce your vacation on social media
Planning to go on a vacation? Never ever announce it beforehand on your social media.
It might be possible that a thief is watching you and waiting for this opportunity when you leave your house.
Sending a tweet or updating a status on Facebook that you have arrived at the airport is a great way to alert thieves that you are not at home.
Consider sharing your vacation updates and pictures when you return.
Tell your trusted friends or neighbors to pick up the mails, newspapers, and filers that may be left at the door so that a thief could not notice and know that you are out of the town.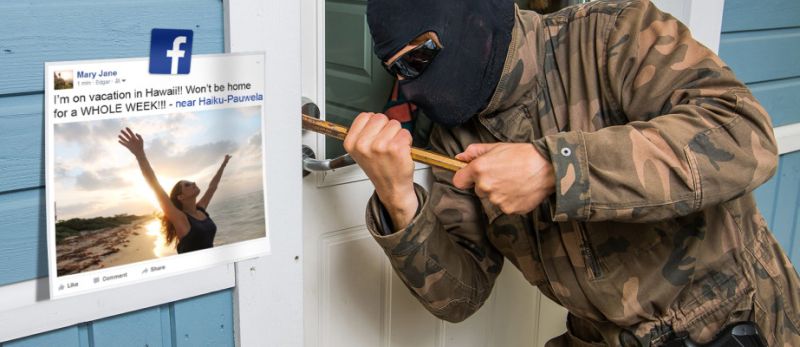 》Be careful while hiding your spare key
If you still use traditional locks, remember not to keep your spare key in your mailbox, under the doormat, on a nail behind the garage, or in any other common location where crooks can check.
One solution is to keep it under a particular rock (in a plastic bag) or bury it somewhere you will remember and keep a trowel accessible.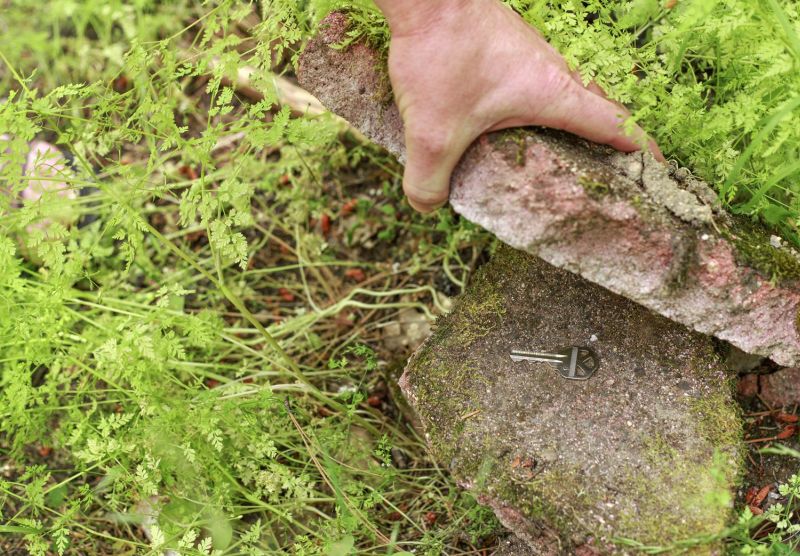 》Do not leave sticky notes at door
In the age of email and smartphones, there really is no excuse for leaving a note on the door saying you are not in town, or telling where to find the spare key.
Burglars will spy the note from the street and come check it out, and then, they will be quick to use it against you.
Leaving a note at door can also clear a burglar that you will be coming back late, so don't give any single chance to a burglar to enter your house.