For busy city dwellers laundry can be a daunting task, plus a huge washing machine in small apartment is not a feasible solution. Don't worry, to reduce your physical burden of heavy laundry there are few unique and stylish washing machine designs that are aimed at limited space dwellings, as well as on-the-go washing of clothes.
We've compiled a list of ten unique washing machines that are not only going to make your clothes look their best, but are also able to add aesthetic charm to your home.
# Mini wall-mounted washer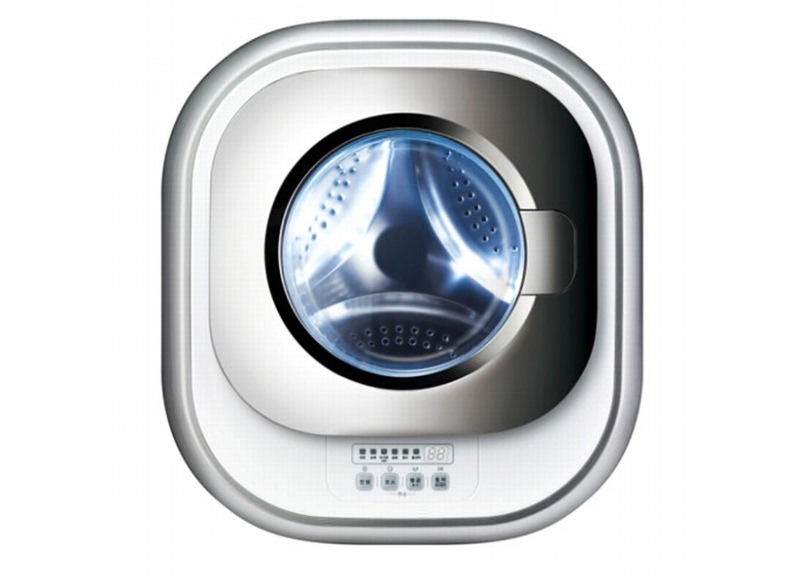 Mini is the world's first wall-mounted drum washing machine by Daewoo Electronics. It is just one sixth the size of any other washing machine, and perfect for tiny homes. It's meant to be mounted on any wall, so there won't be any issue of backache while loading and unloading laundry. Weighing just 3 kilograms, this lightweight washing machine is quite efficient and even frees up space in your home.
# Hamster-styled washer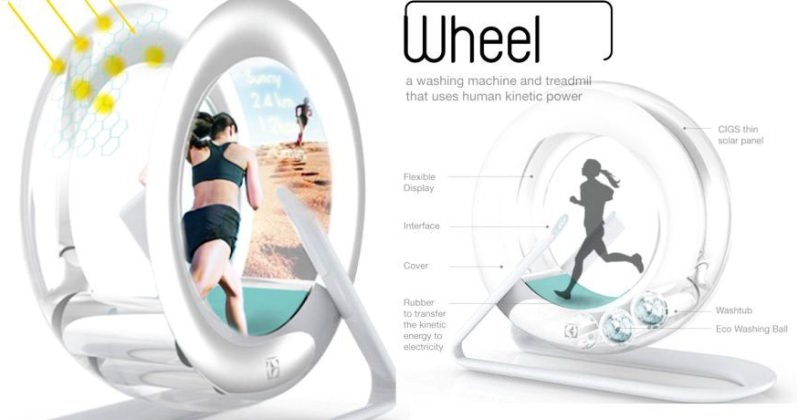 This innovative Wheel washing machine cleans your clothes while you run. Created by South Korean designer Si Hyeong Ryu, the built-in washer inside the wheel-like treadmill utilizes kinetic energy for cleaning laundry. Even solar panels can be installed onto the Wheel for harnessing power from daylight. It is a great way to keep you fit and washing clothes at the same time.
# Sphere washing machine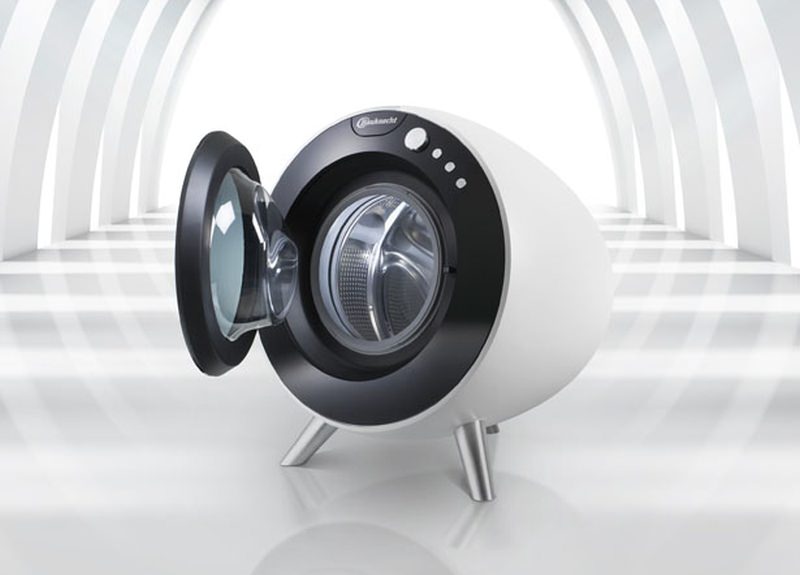 Bauknecht sphere washing machine by Emami Design is a highly functional device with stylish layout. Berlin-based designer Arman Emami has collaborated with Whirlpool to create this futuristic washer, which is perfect for any room in a house. It's curved shape mirrors a cyclical wash, while maintaining its utilitarian and attractive properties.
# Wide-mouth washer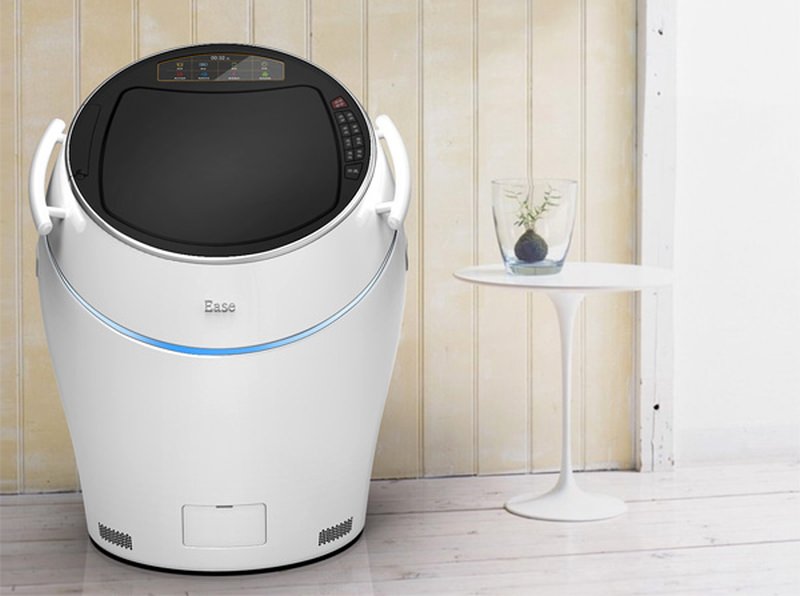 Ease is a wide-mouth washing machine for those who suffer from aches and pains. Its design, especially the clever 45-degree angle of the drum mouth makes it easy to reach in for the clothes. While standing at one corner of a room, this washer looks no less than a futuristic bucket. Everything about this machine is great, only the design would have been more feasible with slimmer layout.
# Sustainable washing machine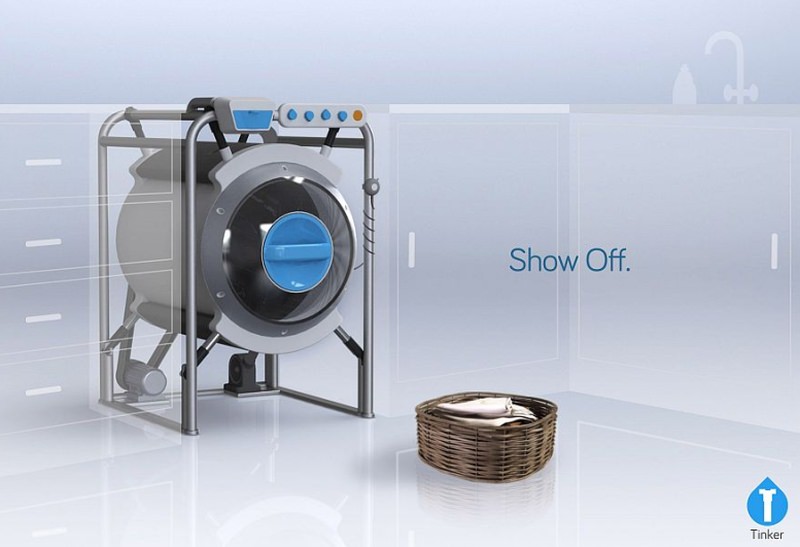 Chris Redford was shortlisted for the Royal Society of Art's (RSA) Student Design Awards 2013 and his design for the sustainable washing machine had won the top prize. Redford was inspired to create this repairable washing machine with a thought that how many times we dispose of entire products – especially large consumer appliances even for a minor glitch. This machine on the other hand is meant to make the user aware about its proper functioning and also feel confident about the attempt to fix it.
# Almighty laundry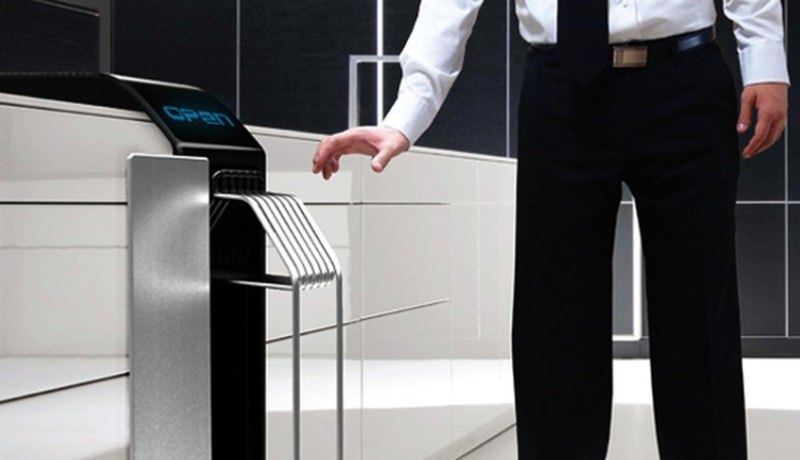 Well, Almighty Laundry is a gender bias washing machine that's designed specifically for busy men. The machine features a closet-style rack within the machine, in which the user has to hang his work shirts neatly just like in a cupboard. There are also few separate compartments for the boxer shorts, socks and towels.
# SuitSuit washing machine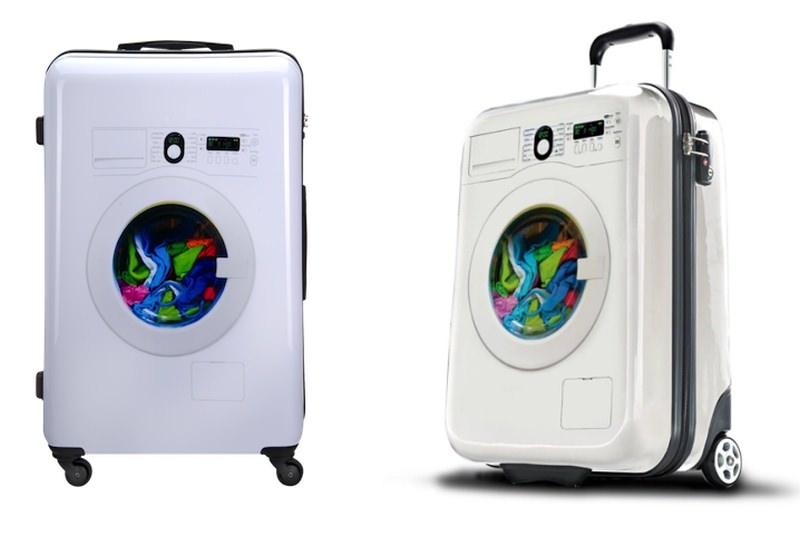 For frequent travelers, the SuitSuit washing machine is a perfect device. Featuring patented lightweight locking trolley system, the device also has mesh lid compartment, packing straps and interior pockets to store your contents firmly in place while you travel. Just like a conventional trolley suitcase, it can be transported using its handle.
# Pecera washing machine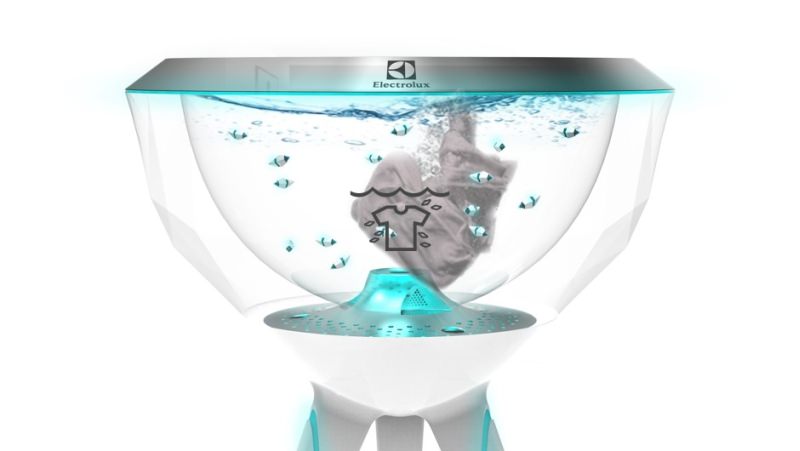 Industrial designer Chan Yeop Jeong from Korea has designed a conceptual washing machine that uses a fish to clean your laundry. Dubbed as Pecera, the washer doesn't require a detergent- but a robotic fish called 'Dofi' is used to eat people's dead skin cells and dirt inside the clothes. It offers an effective and sustainable way of removing dirt and cleaning clothes, without harming your garments with any sort of chemicals.
# Foot-powered washing machine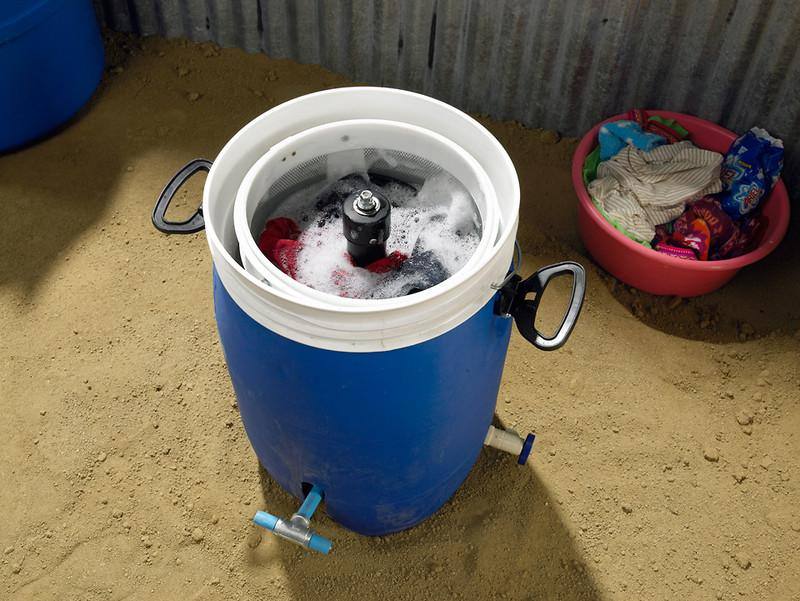 GiraDora is a foot-powered washing machine that looks like a large bucket. Designed by two design students from the Art Center College of Design in Pasadena, California, the machine comes integrated with a spinning mechanism similar to ones found in electronic washing machines. The user has to put in the laundry, fill it up with water, pour in detergent and close the lid. Now, the person can sit atop the system and step on the pedals to spin the laundry inside.
# Bike washing machine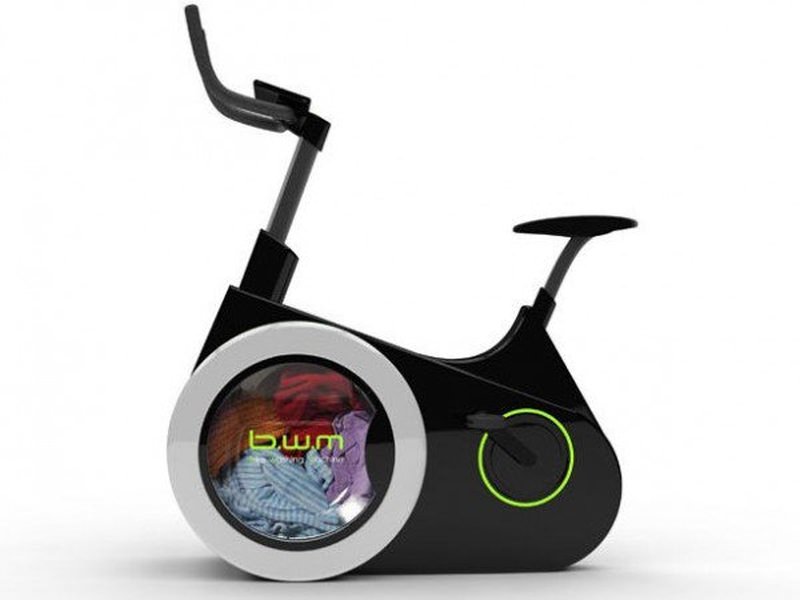 Bike Washing Machine (BWM), designed by students at Dalian Nationalities University, is giving a whole new meaning to spin cycle- as in this machine laundry spins depend solely on bike pedals. The clothes fit into a large drum positioned at the bottom. For washing, you need to work out on the stationary exercise bike. While riding the bike, the pedaling motion causes the drum of the washing machine to rotate, at the same time.