You know how animal lovers are. They constantly keep searching for unusual wildlife paintings and decor pieces to bring the natural world into their lovely abode. However, it's also a great way to express love for amazing creatures around us.
So this holiday season, why don't you amuse the animal lover in your life with a novelty gift? Well, you can brighten up their living space with some whimsical night lights, modeled after some adorable zoological characters.
Here are ten of the most whimsical wildlife-shaped lamps to add bright aesthetics, as well as a fun element to any contemporary home decor.
# Owl table lamp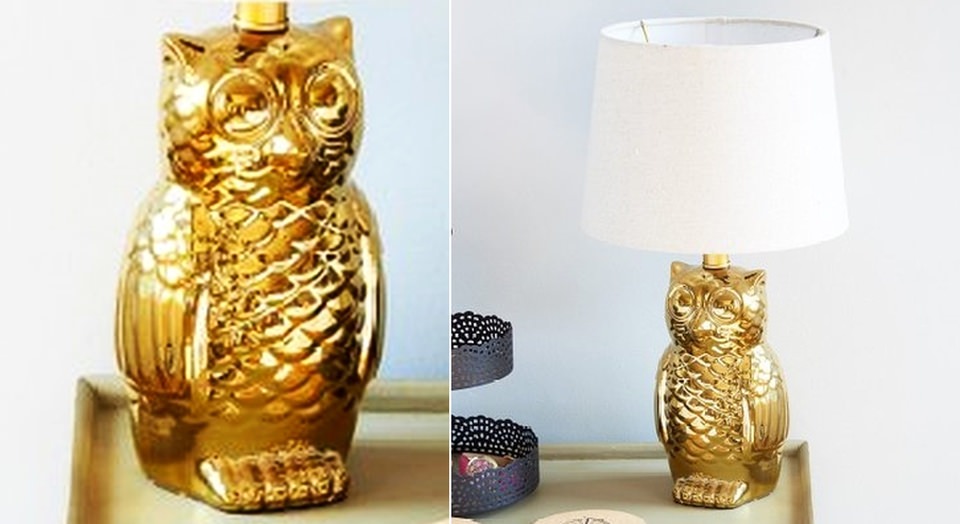 This enchanting owl table lamp is designed to create a perfect atmosphere for sleepovers, studying and setting your mood right. Contemporary-style shade and metallic owl-shaped base together give a magical vibe to any indoor area. It would surely be adored by any nature-lover.
Buy: $24
# Squirrel night lamp
Cute squirrel night lamp would be a perfect addition to a kids' room. It will be a great companion for kids especially during the darkest hours of the night. Besides being an attractive lighting fixture, it will also be a fascinating decoration object for any contemporary home.
Buy: $30
# DIY cat-shaped paper lamp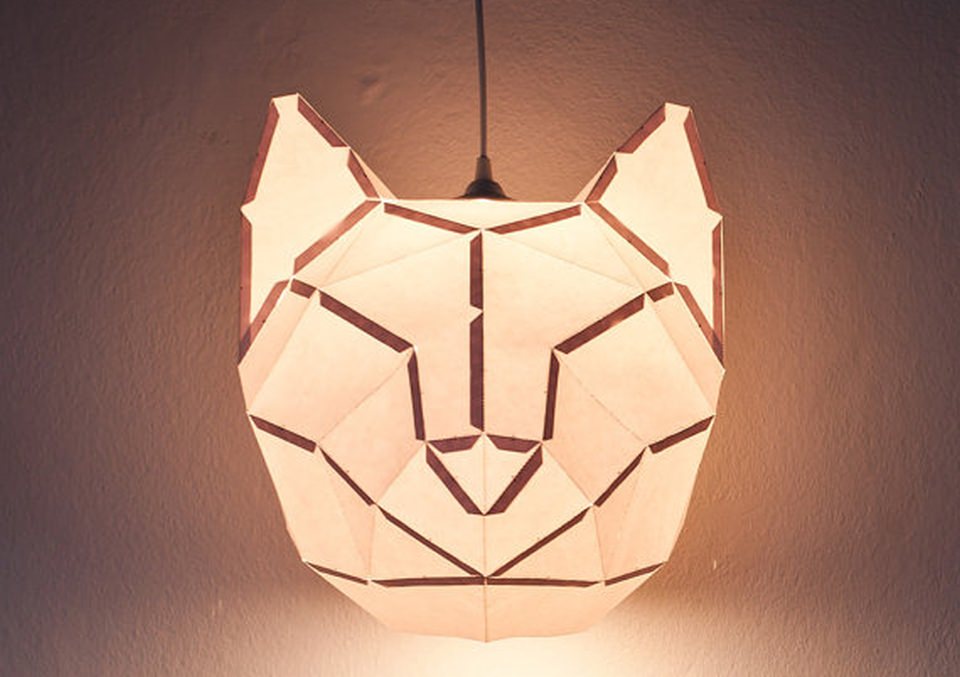 Do-it-yourself hanging lamp shade comes in the shape of a cat head. The lighting fixture comes in the form of a print out the pattern. Further, you have to cut out, fold and glue the parts together. The cat can be used as a mask or a lampshade. It is a fun project to create and also to add playful lighting into your home.
Buy: $39
# Concrete unicorn lamp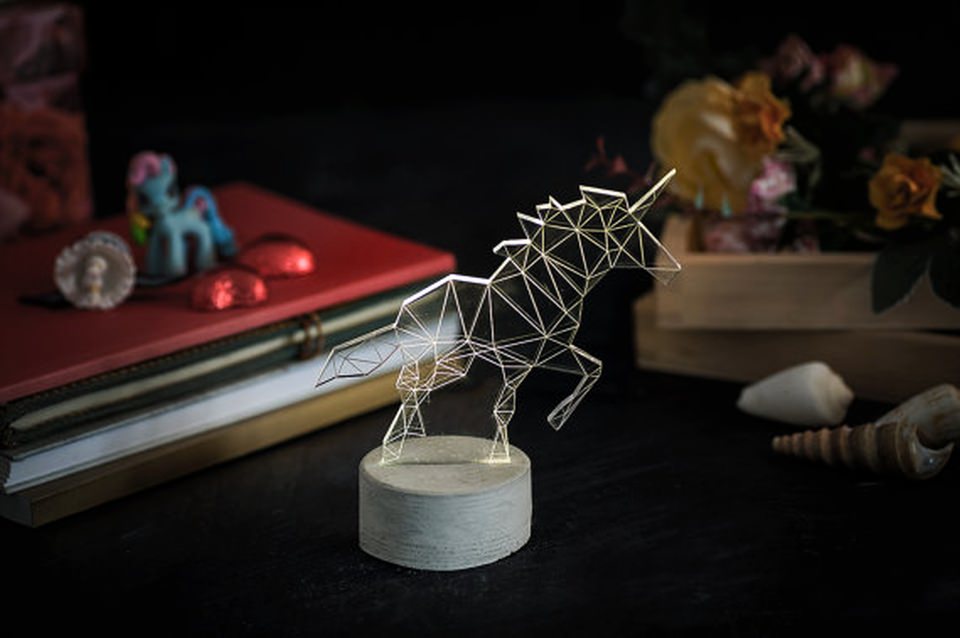 This decorative lamp features a circular concrete base and laser-engraved unicorn figurine on the top. It is incorporated with LED lighting to glow beautifully, spreading a faint ambiance in the interiors. This stylish lamp is ideal for a bedside table or work desk.
Buy: $54
# Swimming tortoise lamp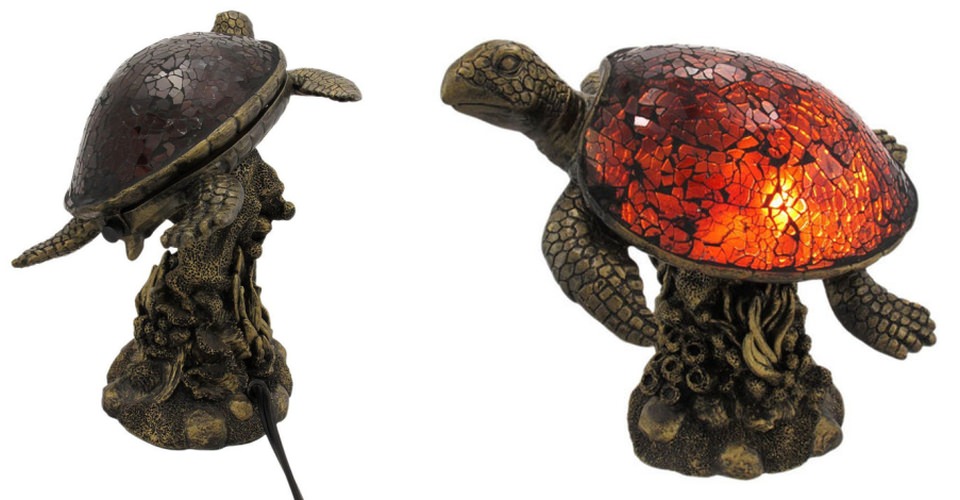 Made from glass and metal, the tortoise-lamp looks extremely gorgeous on any tabletop. This crackle glass lamp is unique and designed with fine perfection to replicate even the minute details on the sea creature's body. It would be a perfect fit for almost any home decor.
Buy: $60
# Full moon deer lamp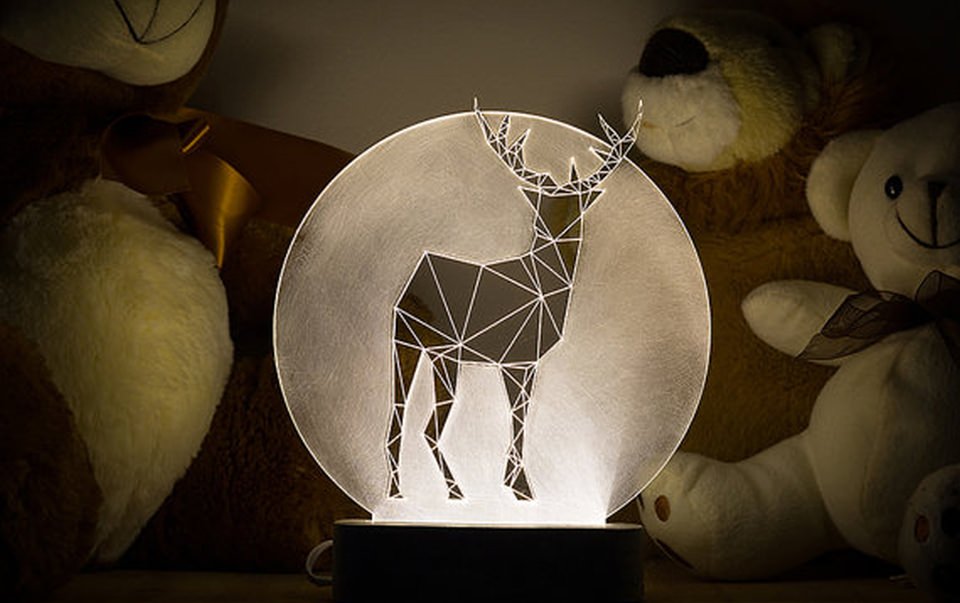 This is a perfect Christmas decoration lamp, featuring the full moon and a beautiful deer. The woodland-themed decorative lamp is laser engraved and uniquely sanded to maintain modern simplicity and playfulness. It can become a charming yet humorous part of your bedroom, office or study.
Buy: $78
# Wooden lizard lamp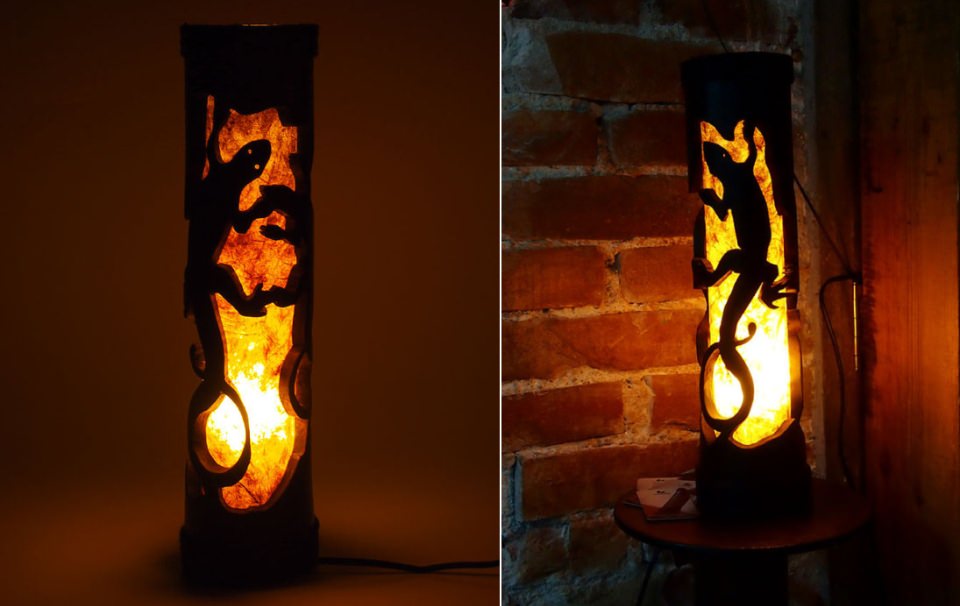 This unique cylindrical lamp is handmade in Nepal. It is made from bamboo, handmade paper, and a hemp rope to create a natural essence. The lamp boasts a giant lizard on its surface, welcoming the undesirable reptile into your home in a stylish way.
Buy: $139
# Dog figurine table lamp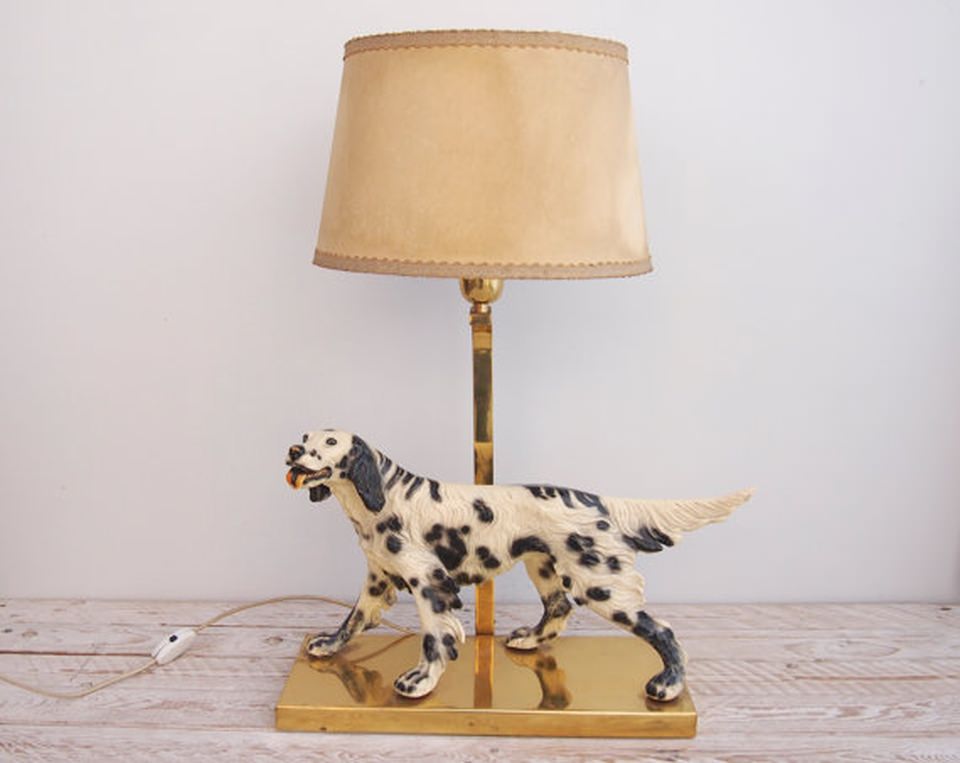 It is an eye-catching vintage 1970s table lamp, boasting a porcelain dog figurine over its brass stand. The dog figurine has been restored in some parts of its legs. But the lampshade shown in the picture is not included, so you can add any desired lampshade as per your preference.
Buy: $170
# Monkey lamps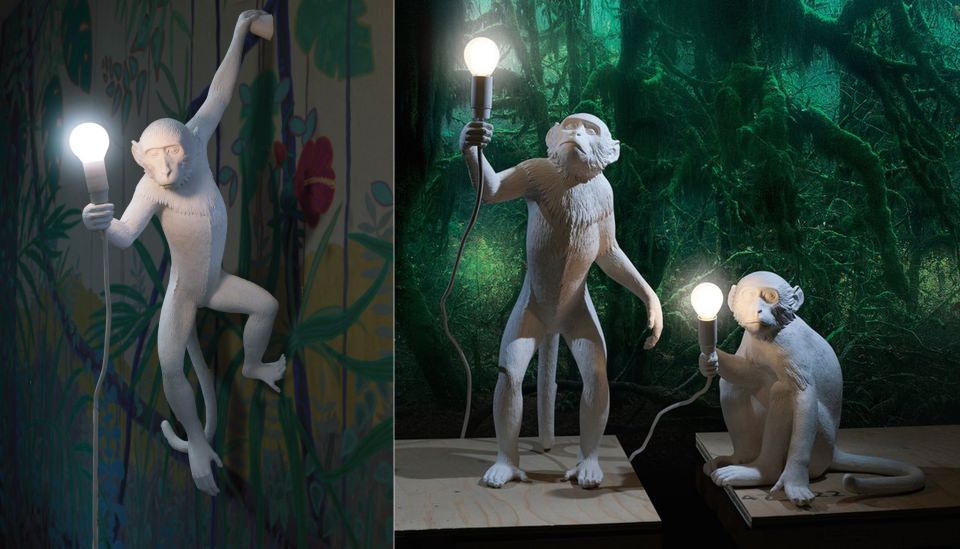 Created by Italian designer Marcantonio Raimondi Malerba the Monkey Lamps are wildly functional lighting solution to add a fun element into any interior. Made of resin and hand-finished in white, the designs have a contemporary artistic quality that expresses an unusual relationship between people and animals.
Buy: $299
# Chimpanzee-head table lamp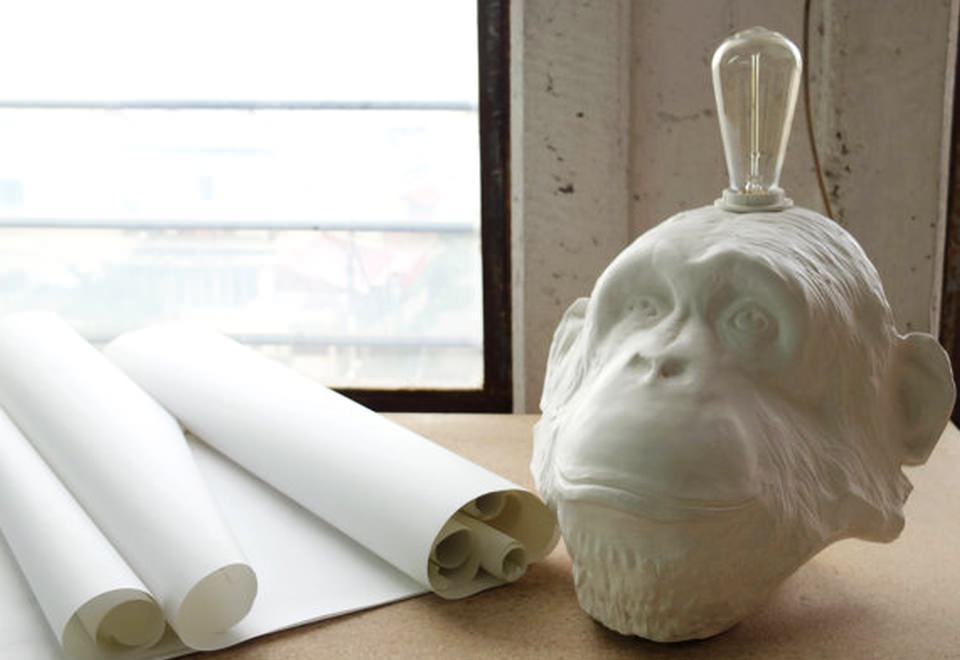 Here's another white ceramic creation that's shaped in the form of a chimpanzee's head. This adorable handmade chimpanzee table/desk/floor lamp will add a modern accent to your home or office interior, bringing soft, warm light to the specific place. There is also a small secret storage place on the lamp's backside for your accessories or a small book.
Buy: $500
These eclectic lamps will certainly add a quirky touch to your bedside table or any other section in your living room. Besides adding a soothing ambiance to your home, these lighting fixtures will be a great conversational piece.