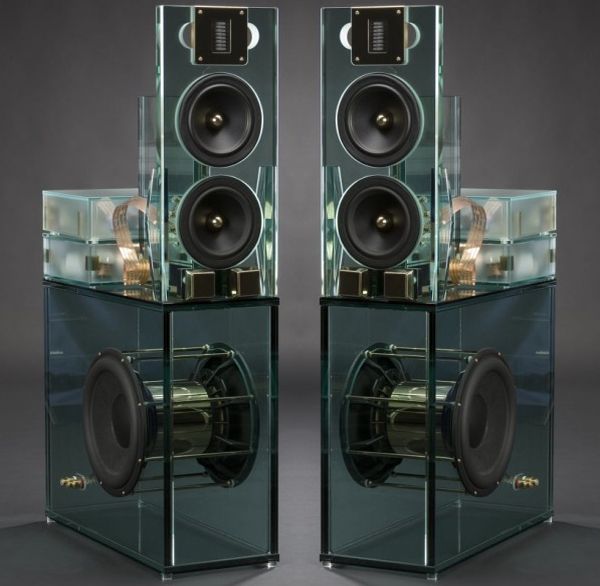 A few days ago, we talked about the $40,000 Lacrima speakers from Audiophile. And now with CES 2013 in the near horizon, Swedish company PERFECT8 Technologies has decided to unveil their whopping $115,000 speaker system, the 'Point MK11 Evolution'. Posing as one of those high-end glass loudspeakers, this remarkable point source dipole contraption not only goes by its visual flair, but also flaunts its state-of-the-art technological attributes.
In regard to the various advanced features, the speaker system firstly and foremostly integrates a whole new custom air motion transducer, which is perfectly suited to dipole applications. This element results in much higher resolution of the emanated sound, thus catering to that essence of ultimate realism. The musical notes are also played on the 'organic' side of affairs, which in a nutshell almost corresponds the original nature of the composition's emotional quality and ambiance.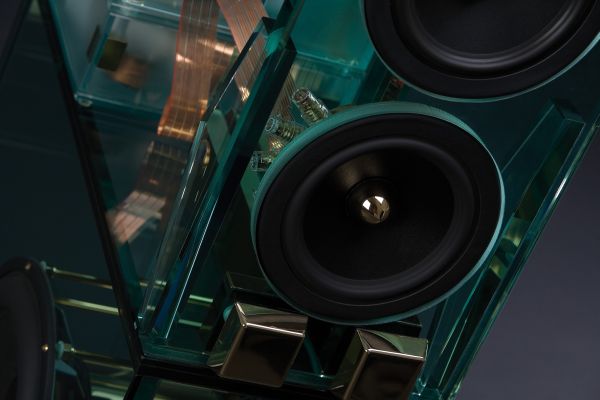 Other than that, the speakers also have a spatially efficient smaller sub-woofer enclosure, which functionally doesn't in anyway affect the deft low frequency response. This is because the emanation is complimented by the 10-inch drivers providing a tightly regulated yet deep bass effect. In this regard, the drivers are actually powered by the progressive DSP controlled amplifier technology, which shows an unparalleled 92 percent efficiency.
Furthermore, the design considerations of the Point MK11 Evolution entail zero energy storage with no internal vibrations or cavity oriented resonances. These attributes give a much sharper essence to the produced sound, which is also optimized when it comes to the overall room effect.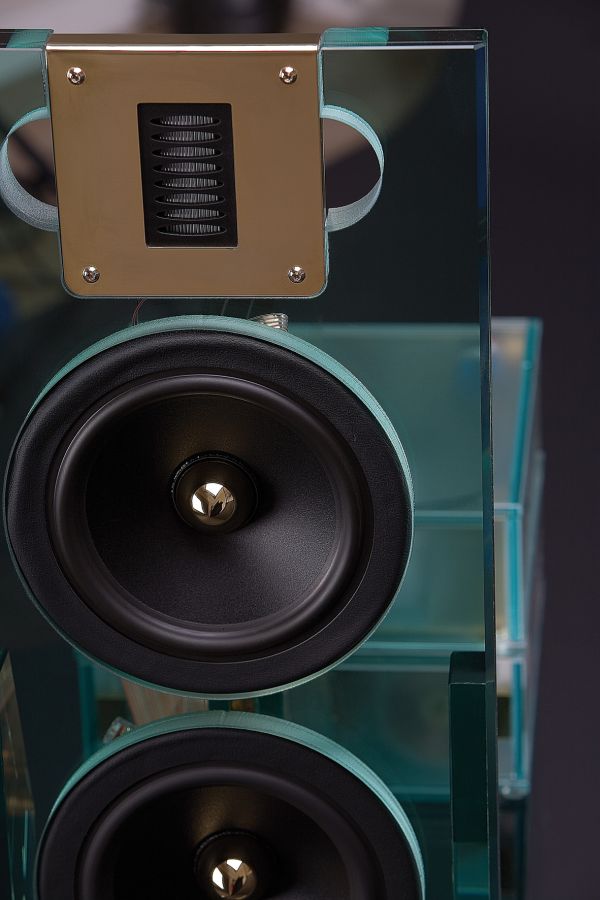 Via: Perfect8