Bees are a big deal in the world of plant reproduction. They move pollen from one plant to another. There are more than 20,000 species of bees, and all of them are endangered. People around the world are doing their bit to protect them from getting extinct. Building bee hotels is one of them. This helps the local bee population find a place to nest. Yes, you read that right! The bee hotels are made of natural materials so that decline in native bee population can be minimized.
These hotels are going up in rural farmlands, in suburban backyards and even on city rooftops. However, they don't offer maid service, but they do give bees a place to nest. In this article, we have brought some amazing bee hotels that are specially designed to offer the extincting species a cozy place to live.
#1 K-abeilles hotel for bees
Giant K-abeilles hotel is designed by AtelierD in shape of a giant honeycomb. The wooden hotel is comprised of multiple hexagonal compartments. Some of them are open while others have close facets built with natural materials where bees could nest.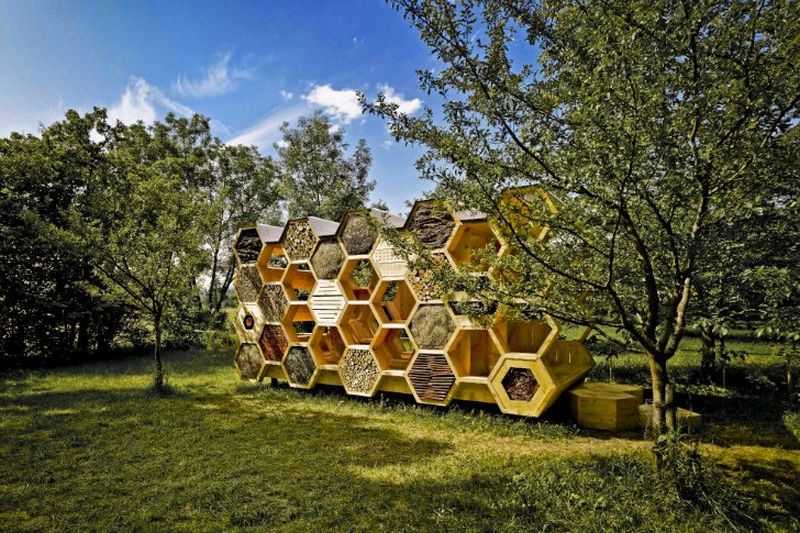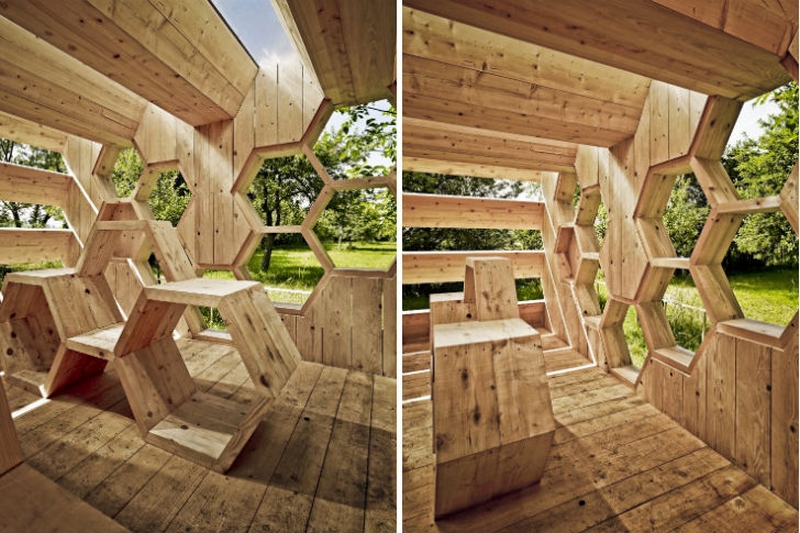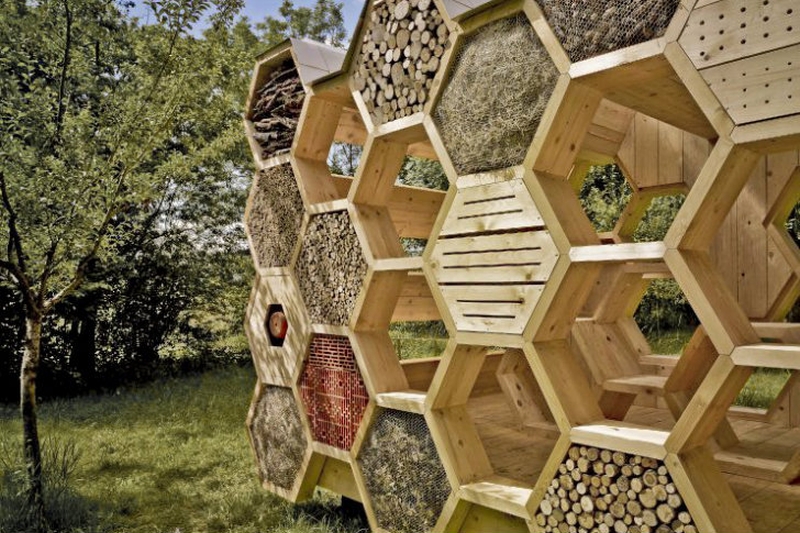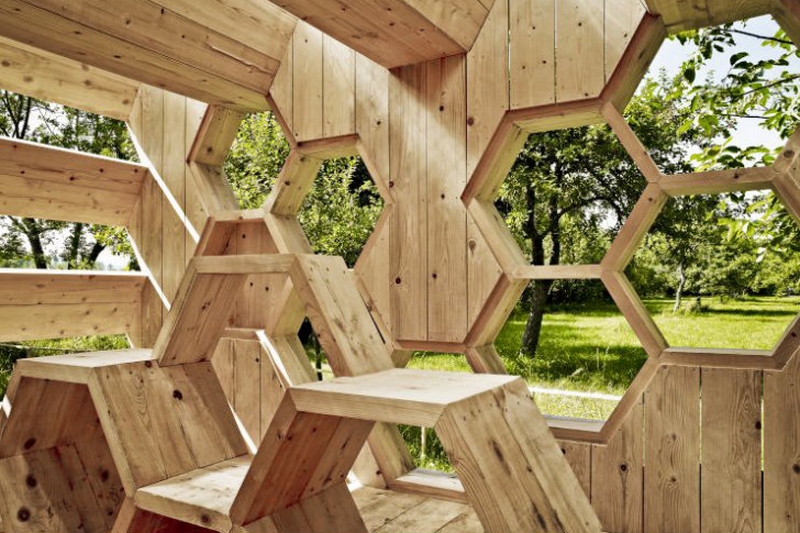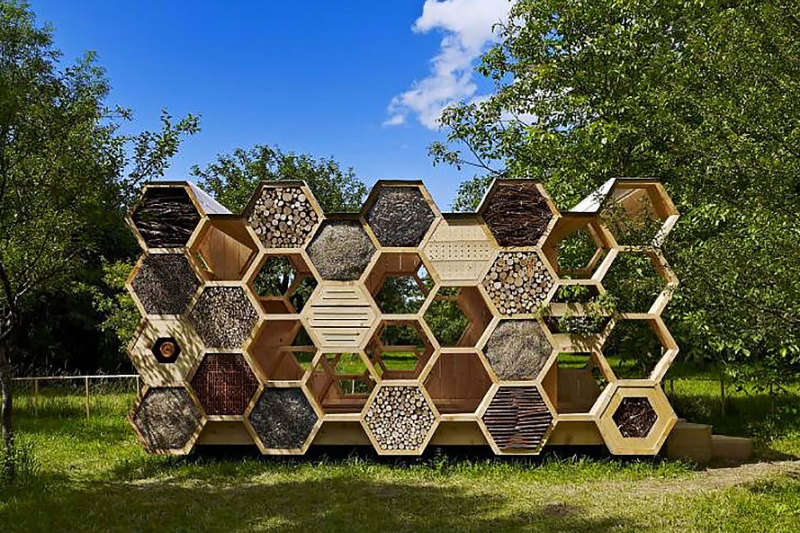 #2 Grand Beedapest hotel
The Grand Beedapest hotel is inspired by the Wesandresone. A UK-based tea company named Taylor of Harrogate has teamed up with The Robin Collective to raise the awareness about the bee pollination decline. So they have created the Grand Beedapest luxury bee hotel in collaboration with Kew Gardens.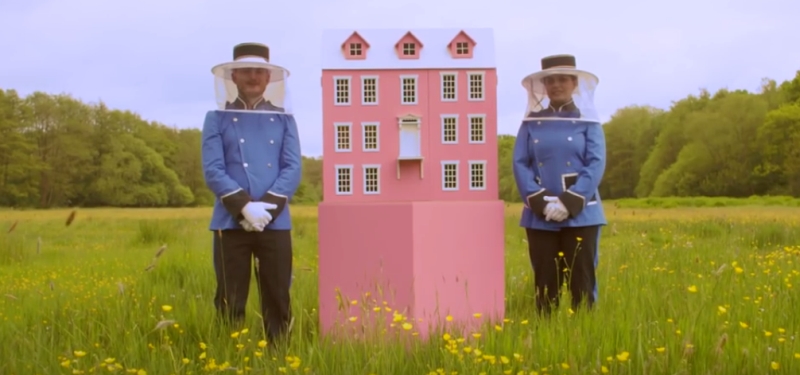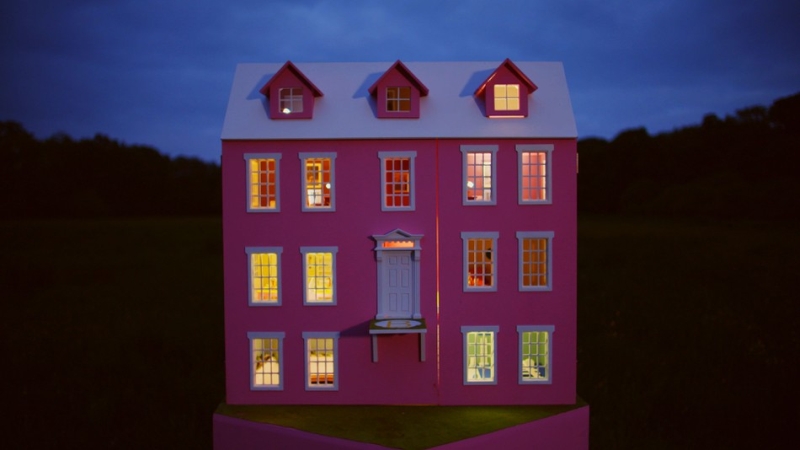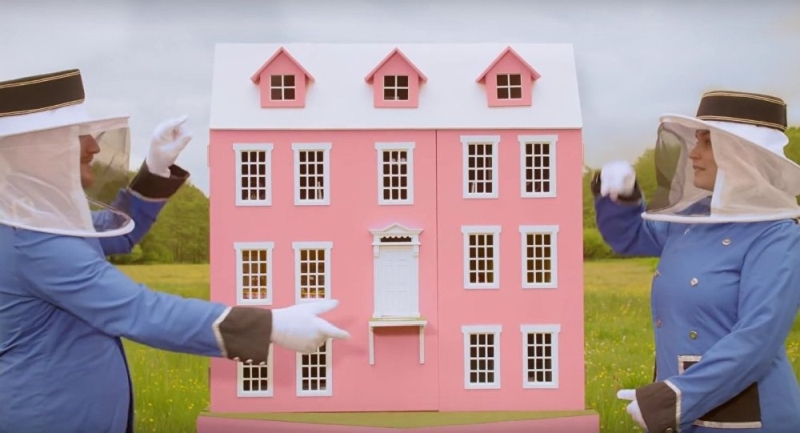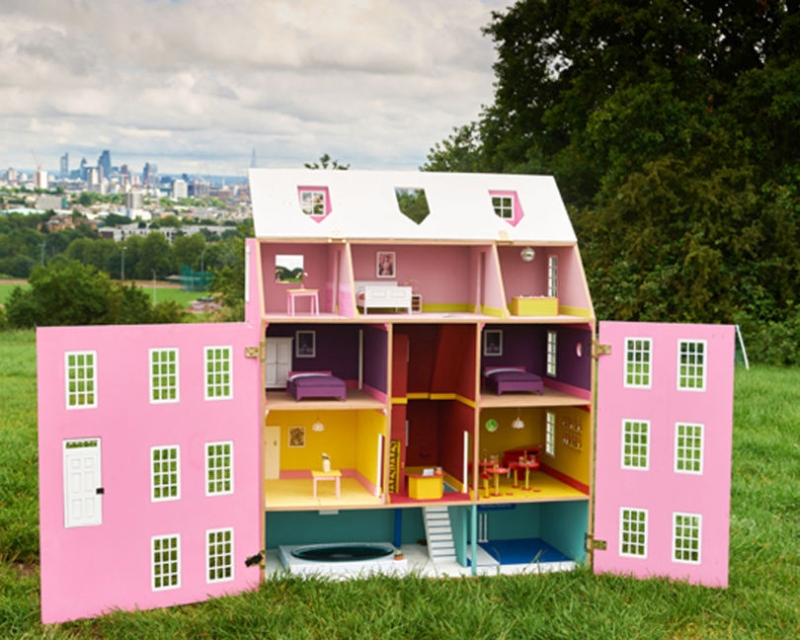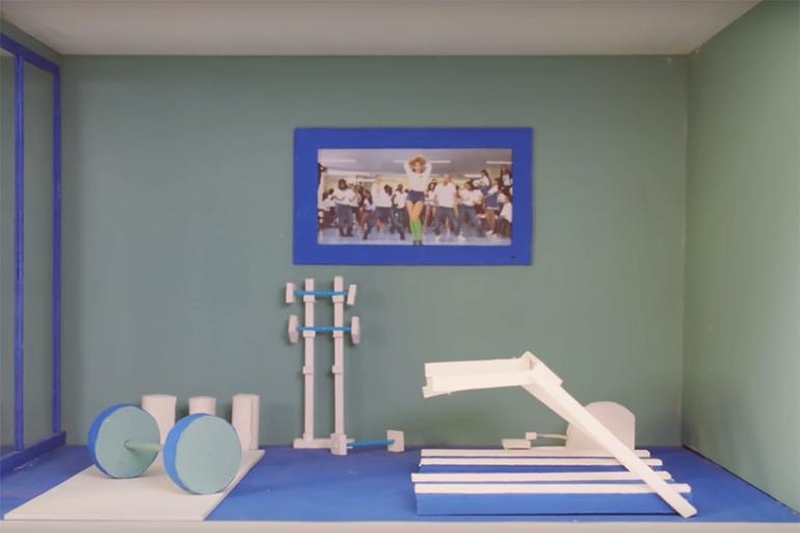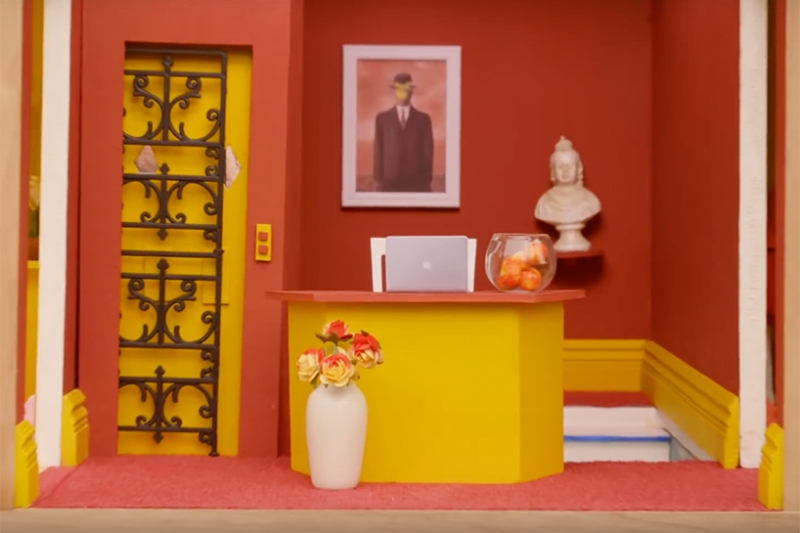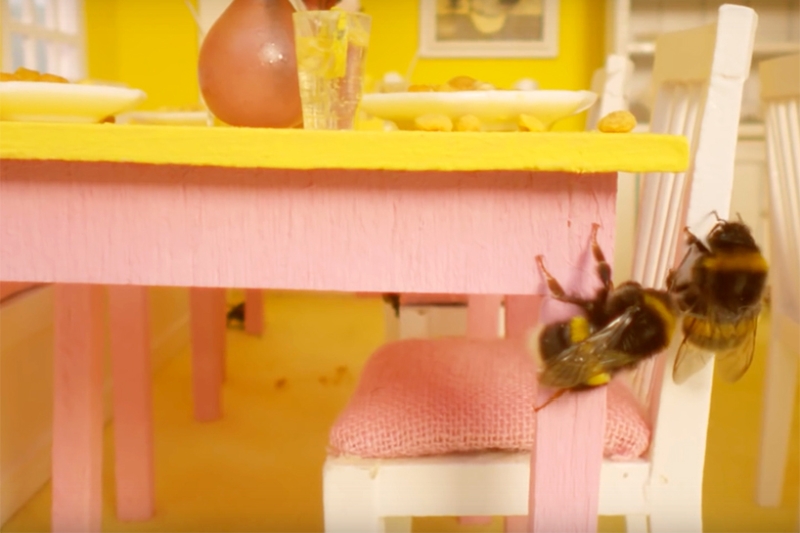 #3 Beehive hotel
PopTarts Works designed this beehive hotel from recycled corrugated cardboard. They have made a five-foot high habitat with a big front opening in shape of a wild hive. The bee hotel has enough room for a whole mason bee colony that can pollinate your entire orchard.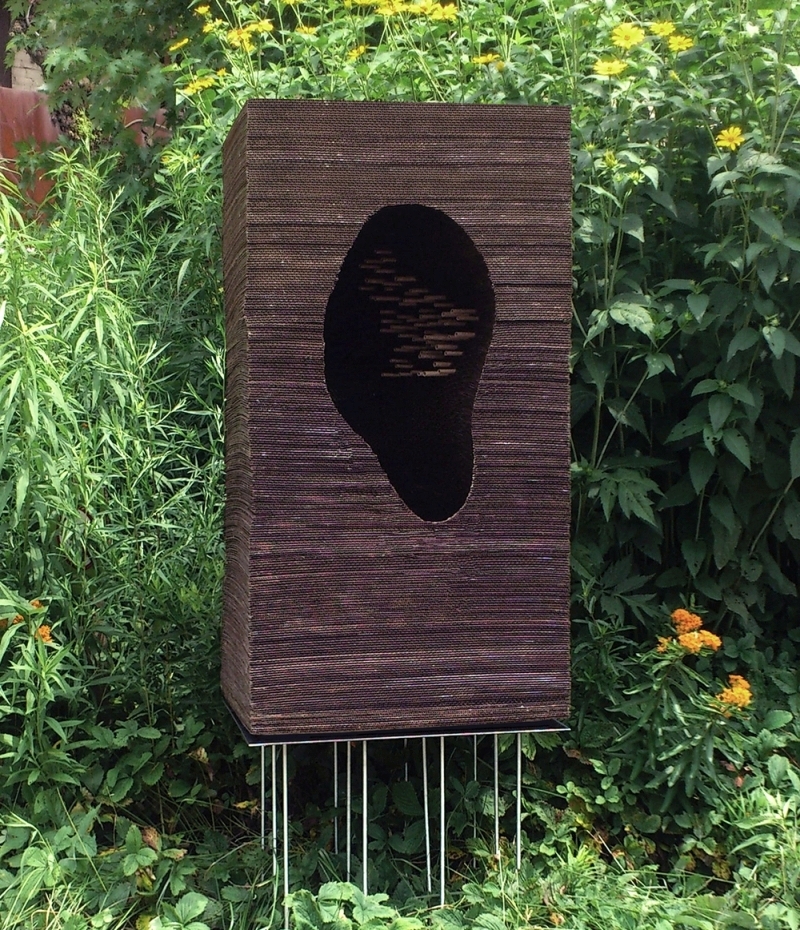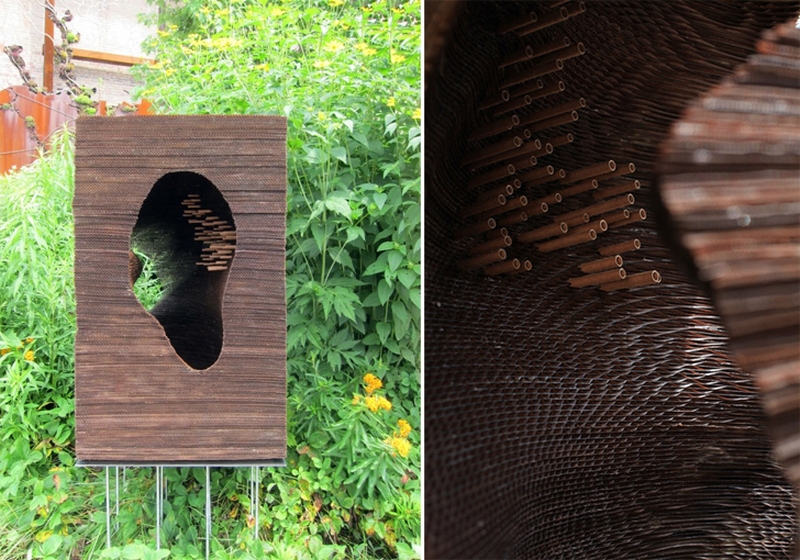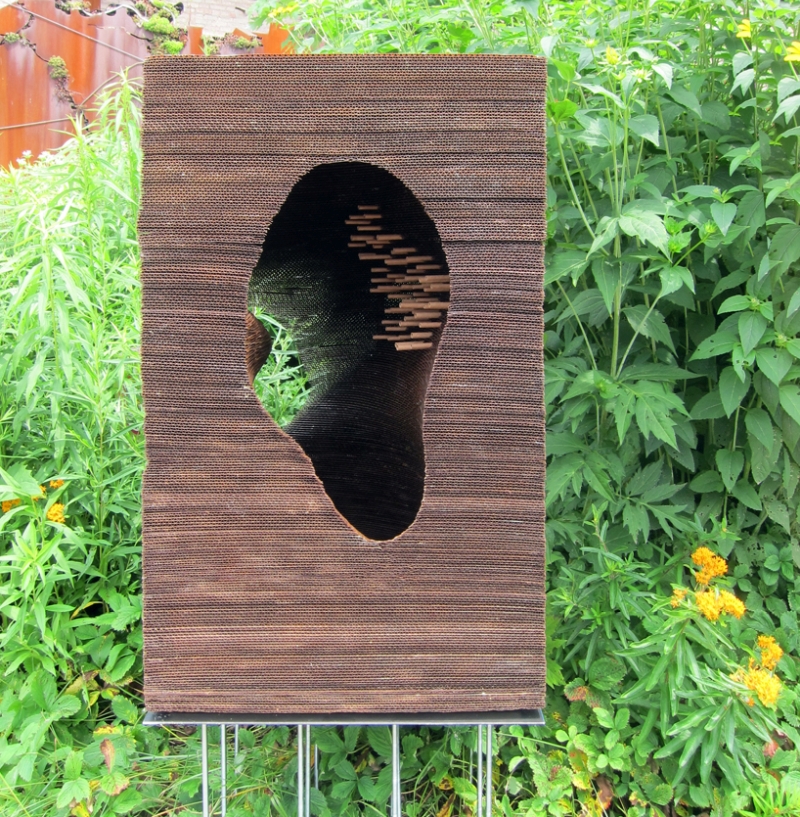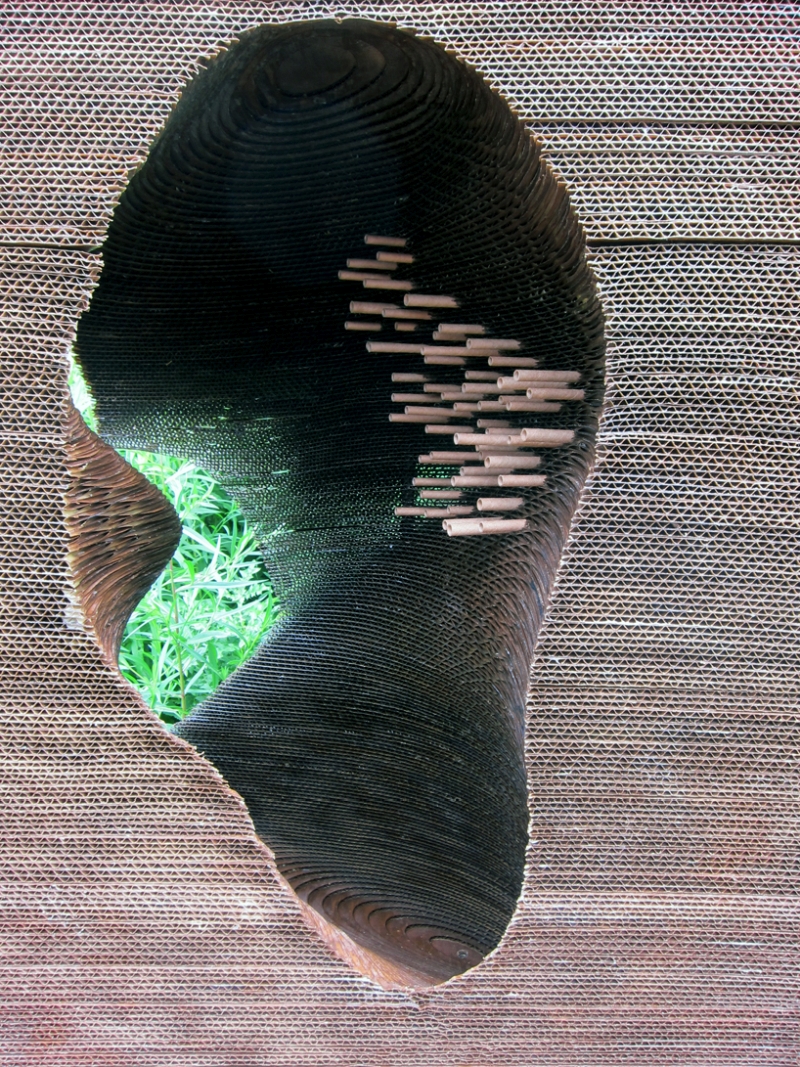 #4 Elevator B skyscraper
This cylindrical steel tower is made by Buffalo University architecture students. The 22-foot-tall skyscraper is a bee apartment made with steel, cypress, and glass. The bee skyscraper mimics silos where a bee colony once lived. It is equipped with insulation (for hot and cold weathers) to offer bees a perfect place to nest in cities.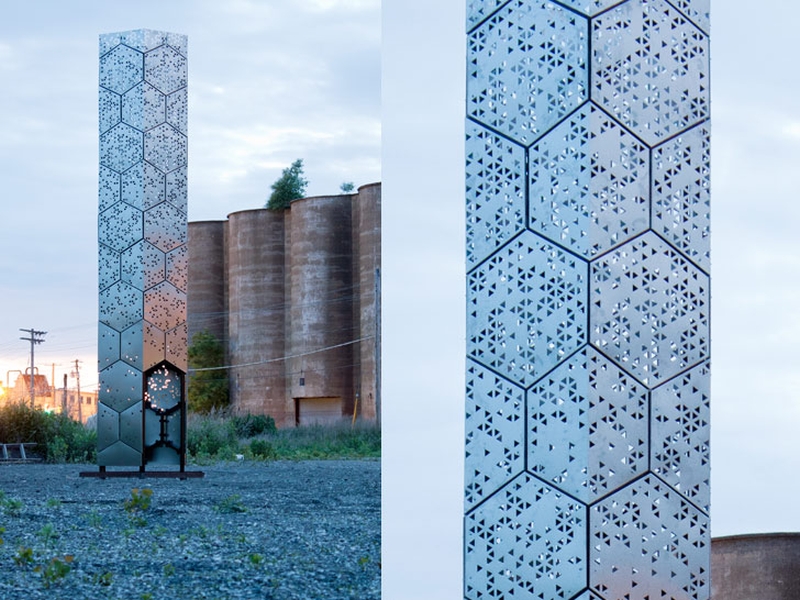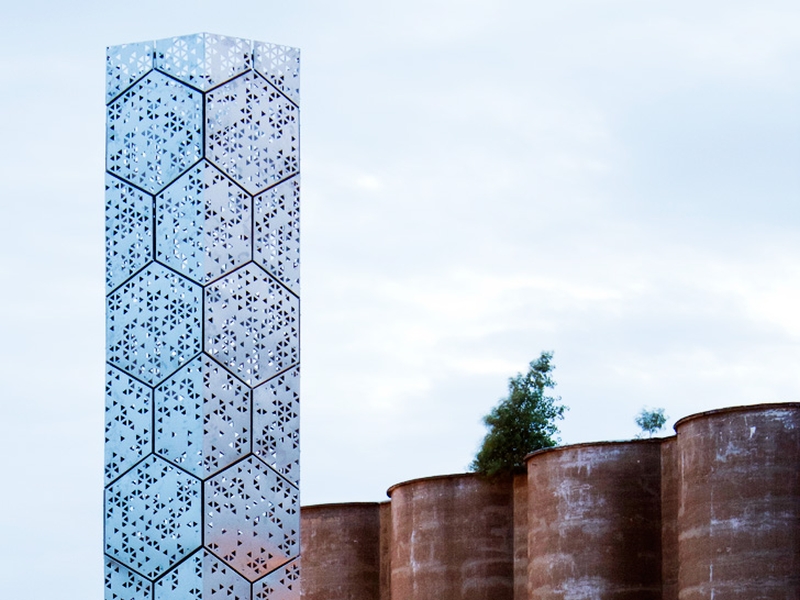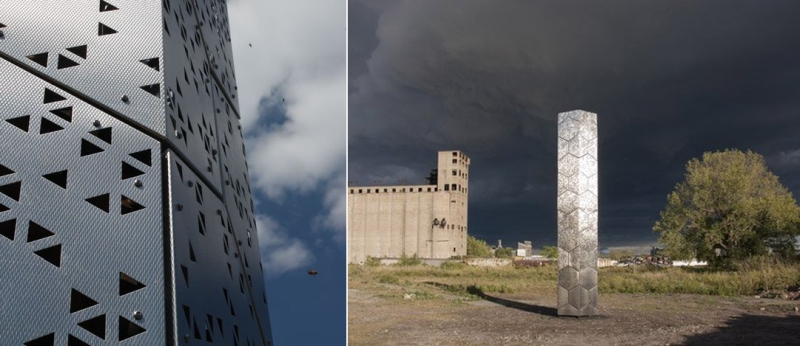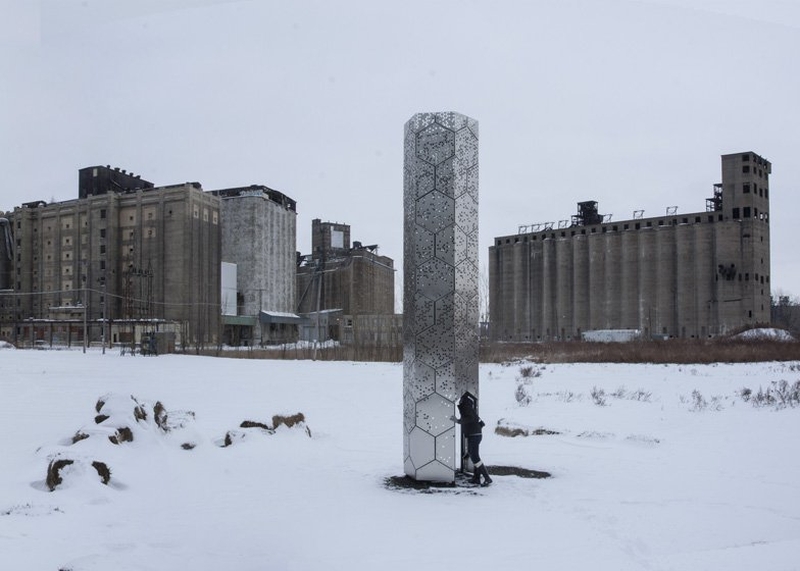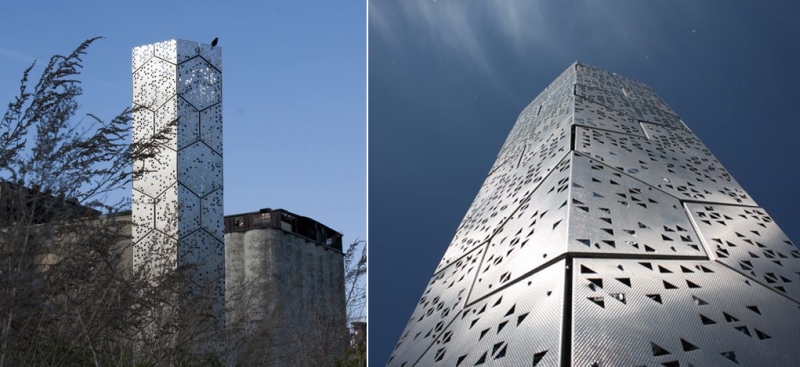 #5 BiBo hotel
This amazing wooden bee hotel is designed By Linda Loland. The BiBo hotel is made of pinewood and natural material that protect little honey bees from bad weather conditions.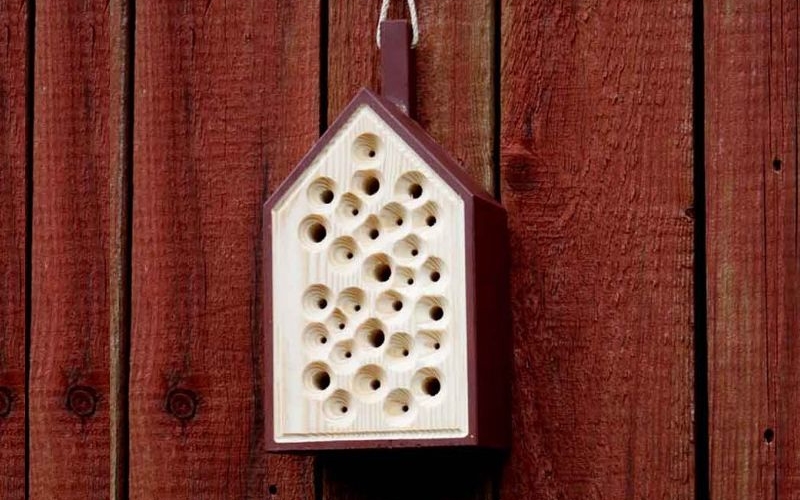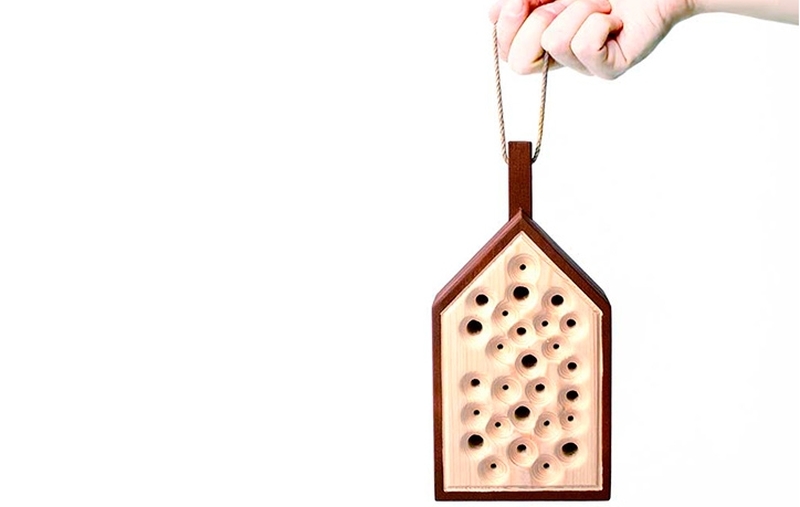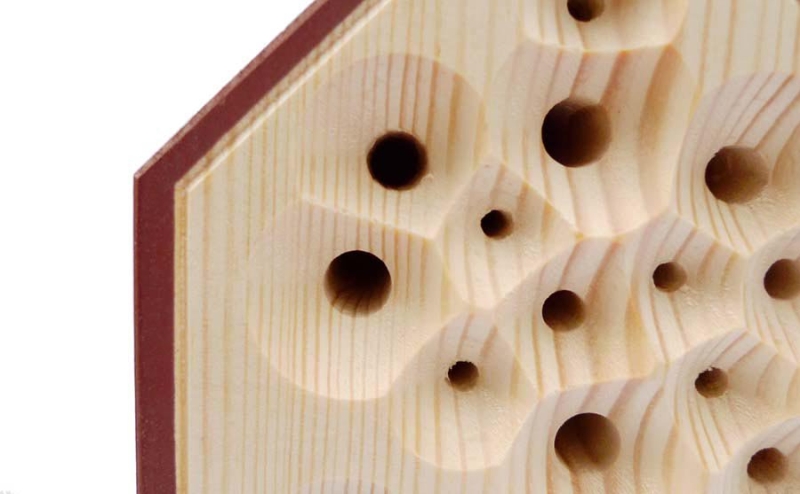 #6 Wooden hotel with stake
An eye-catching wooden shelter for your pollination buddies. This wooden hotel with stake provides a vital resting place for honey bees, butterflies and other egg laying insects. Vertical slots invite butterflies to roost. Tubes provide places for solitary bees to nest and lay their eggs.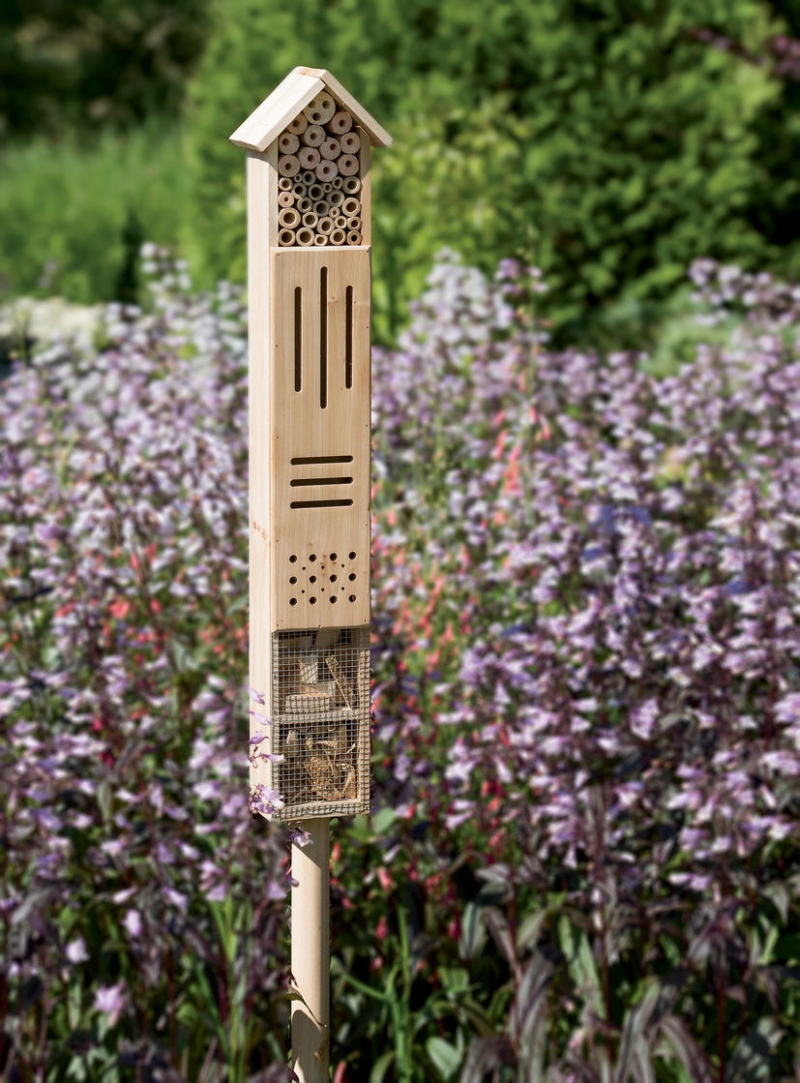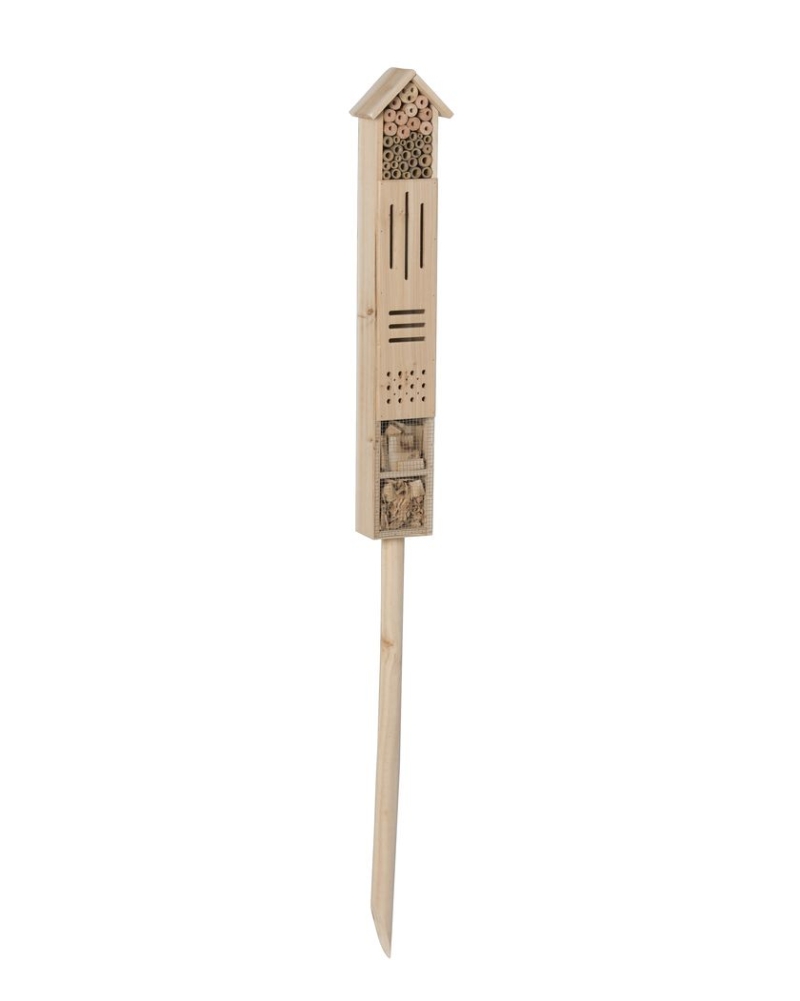 #7 St. Ermin's bee hotel
St. Ermin's bee hotel is in London. The special hexagonal suites offer a wide variety of bees a comfortable stay. These bamboo nesting areas are for solitary bees, bumblebees, and other insects, where they can rest and lay eggs. The hotel can shelter approximately 350,000 bees safely.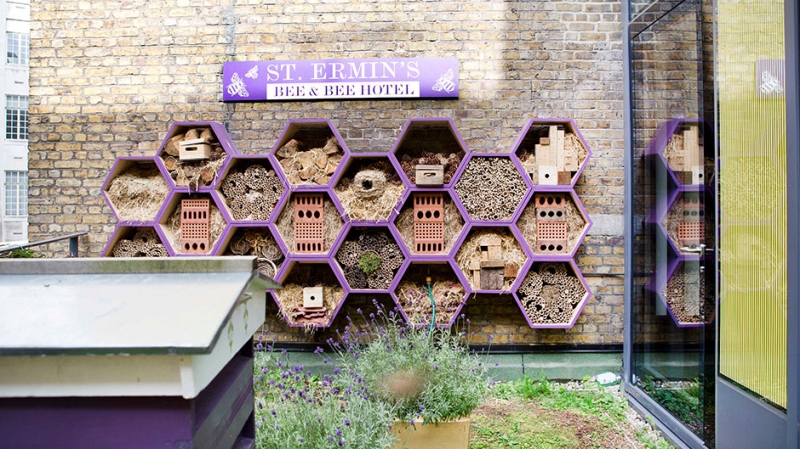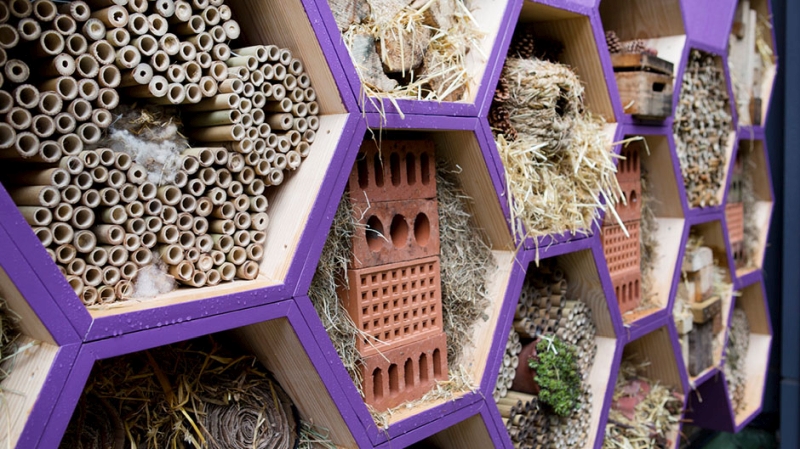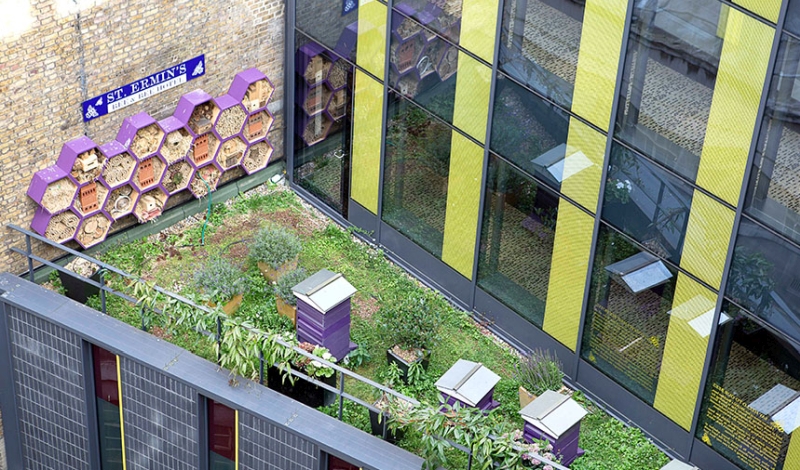 #8 Four tier hotel
The Four tier hotel is ideal for hanging in a garden shed, wall or orchard. This hotel habitats species like solitary bees, mason bees and leafcutter bees that are non-aggressive and good for pollination. You can hang it on the wall or tree where bees can see the morning sun. Steep roofline keeps the rain from flooding the bees' bedroom. Its size is approximately 45cm x 12cm x 10cm.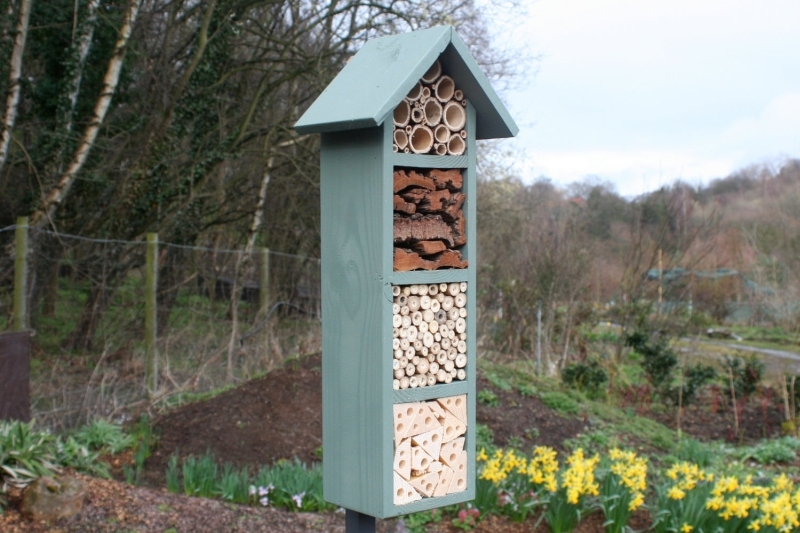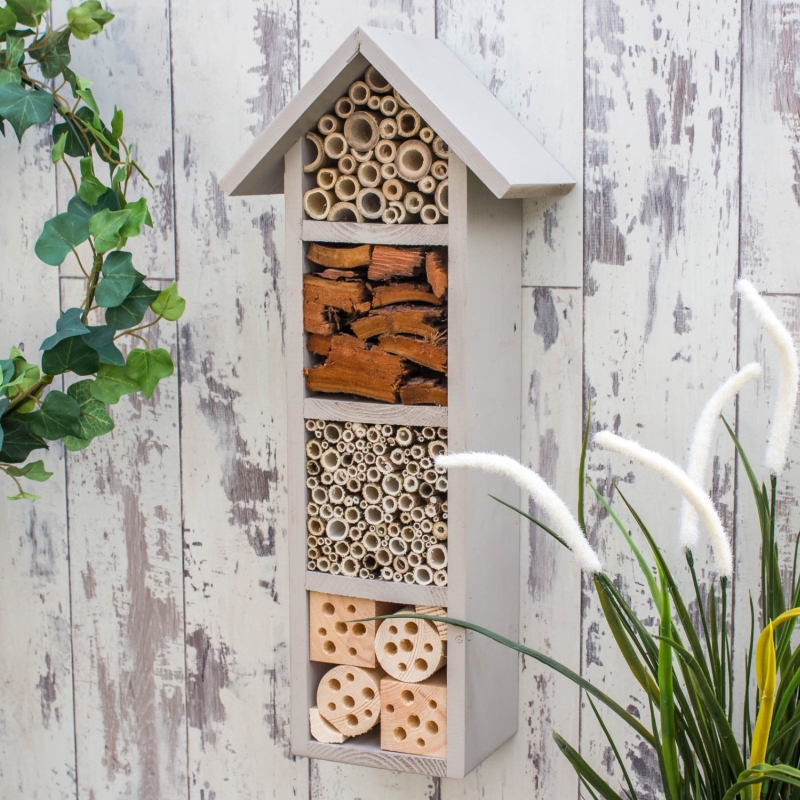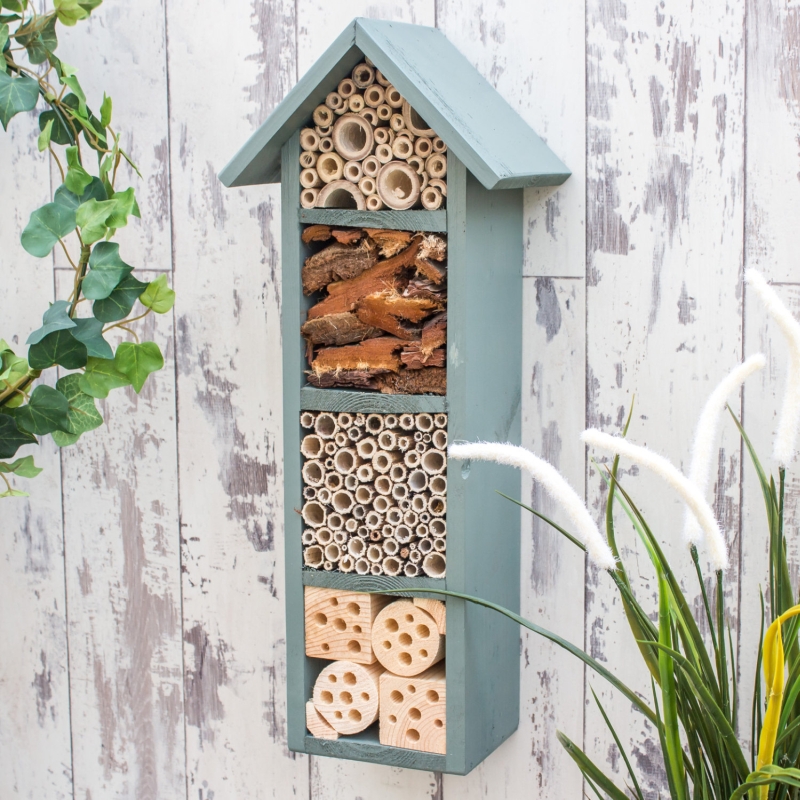 #9 Honeycomb bee hotel
This honeycomb-shaped bee hotel can be a hiding place for honeybees and insects in your garden during the winter and summer time. Bee hotel is handmade from Czech FSC wood and is available in different shapes and colors.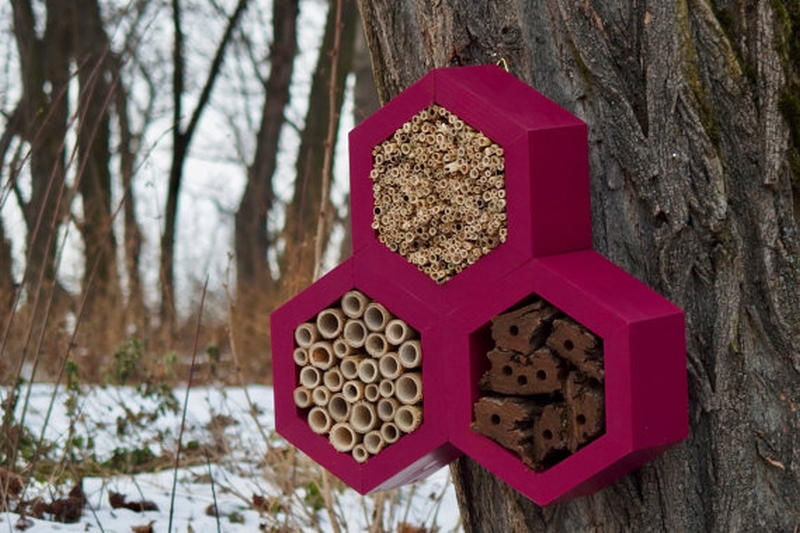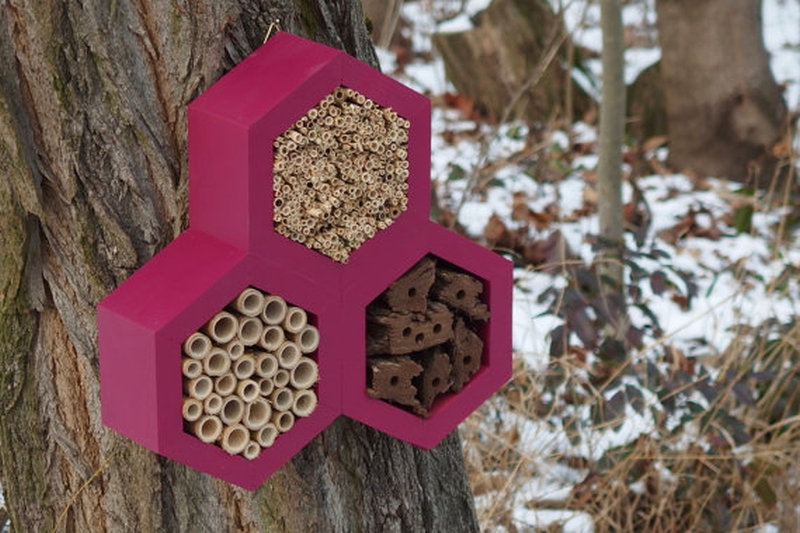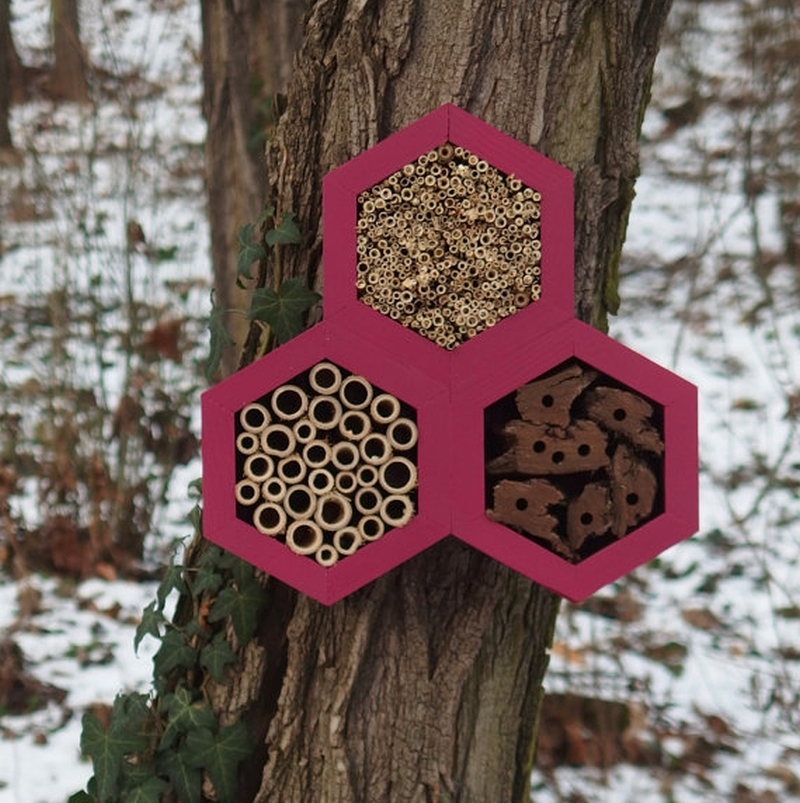 #10 Bespoke wildlife habitat hotel
Bespoke wildlife habitat hotel offers free accommodation to its occupants. The hotel is designed for solitary bees, bumblebees, ladybirds and other beneficial insects such as lacewings. It is a good addition to backyard gardens.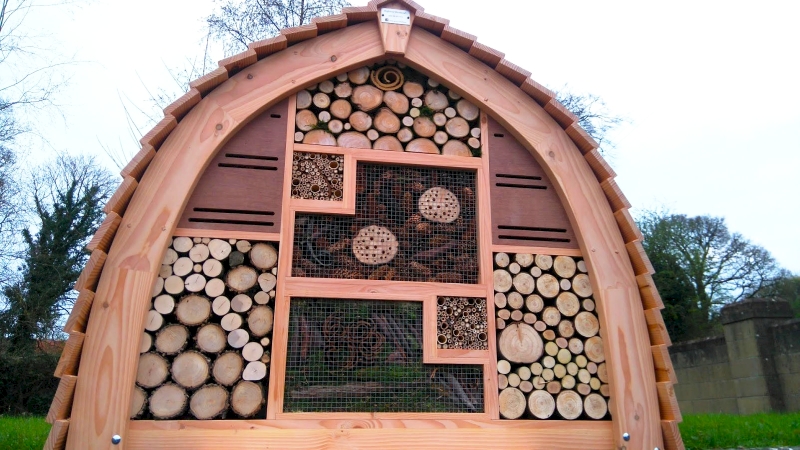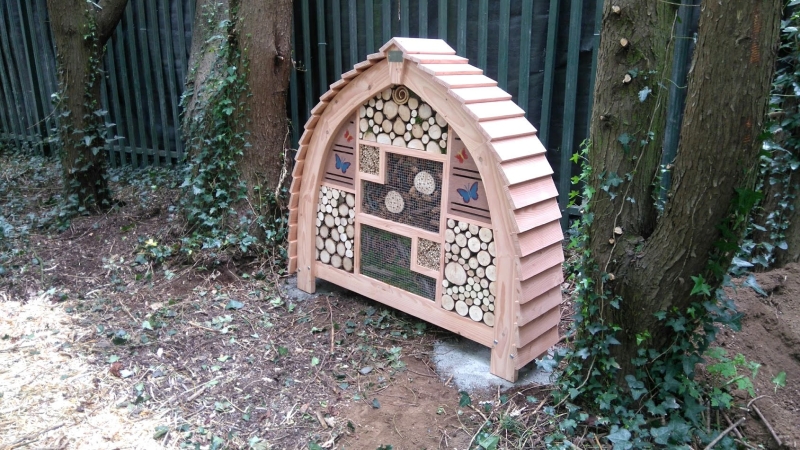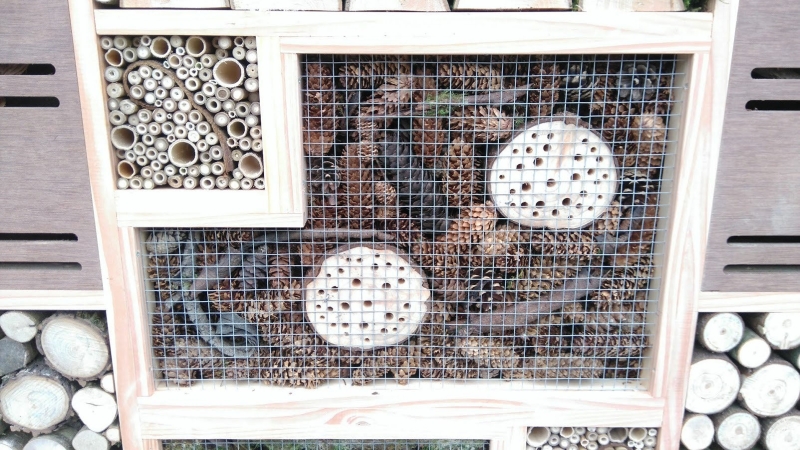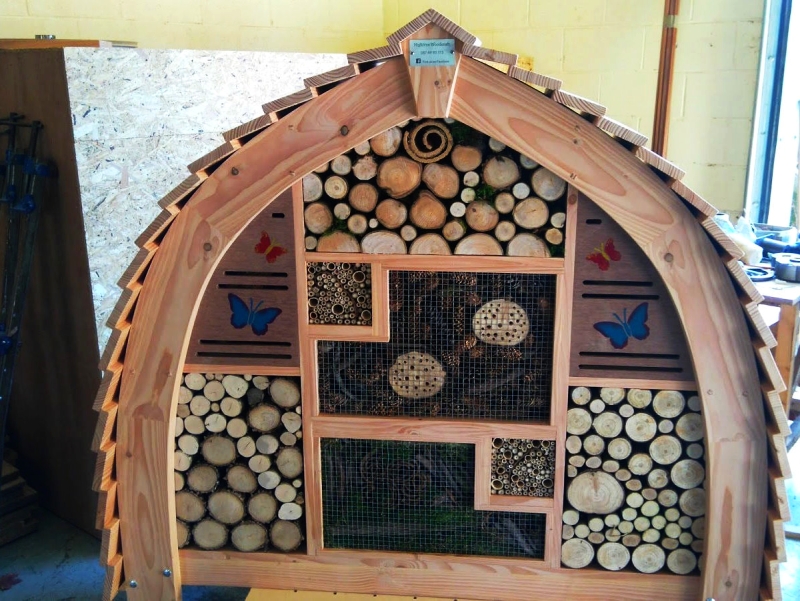 #11 Hexagonal bee hotel
This handmade hotel by Boleslav Daska of Dilna Hammer shelters native honeybees. It is made from Czech FSC wood and costs $55. The height of this little hotel is 46 cm width is 18 cm and depth is 9 cm.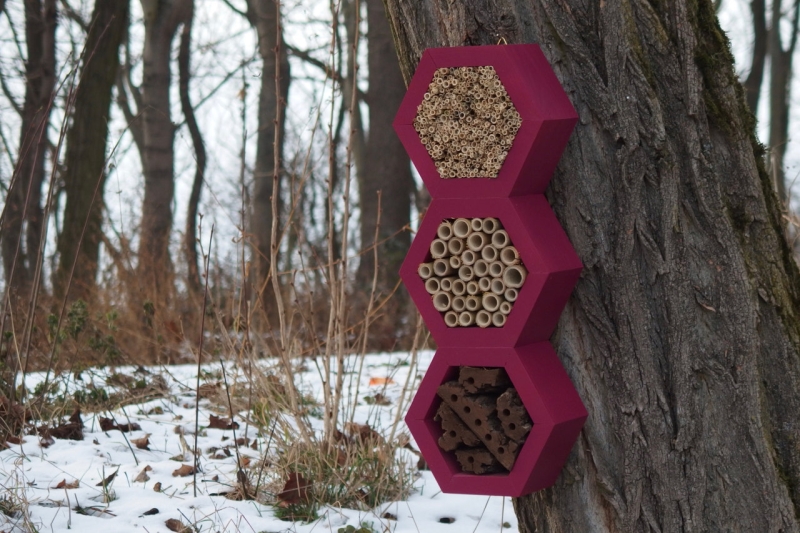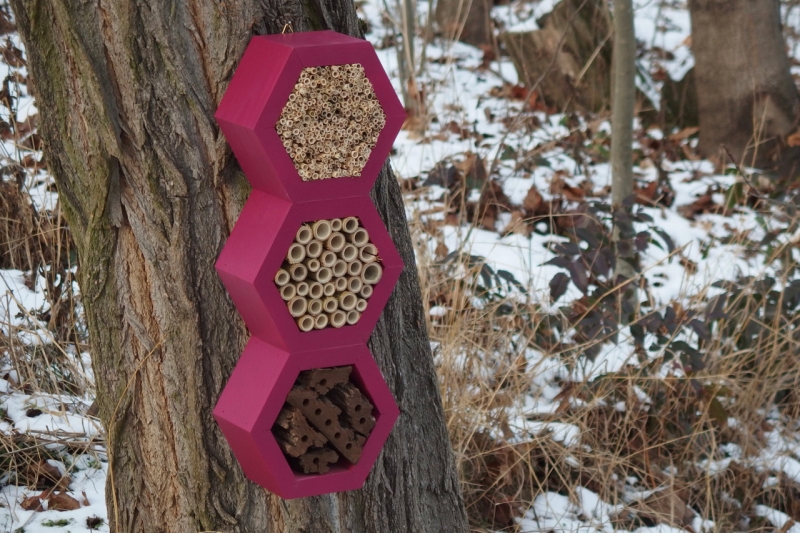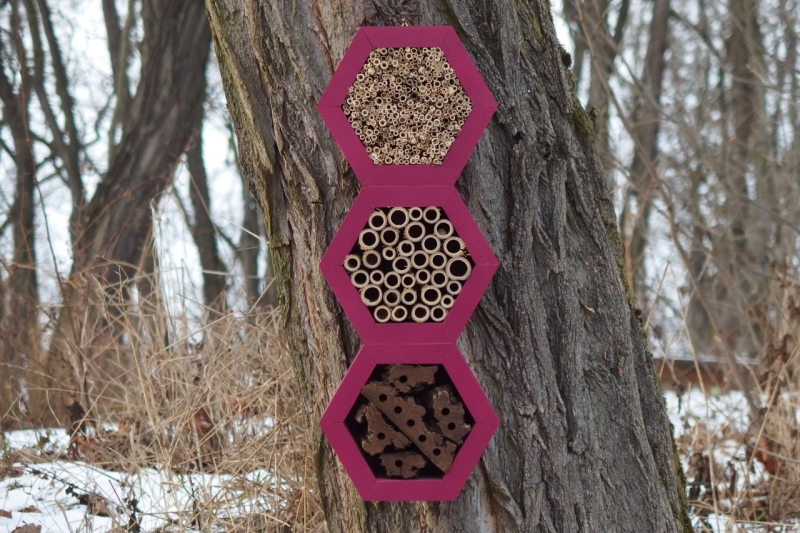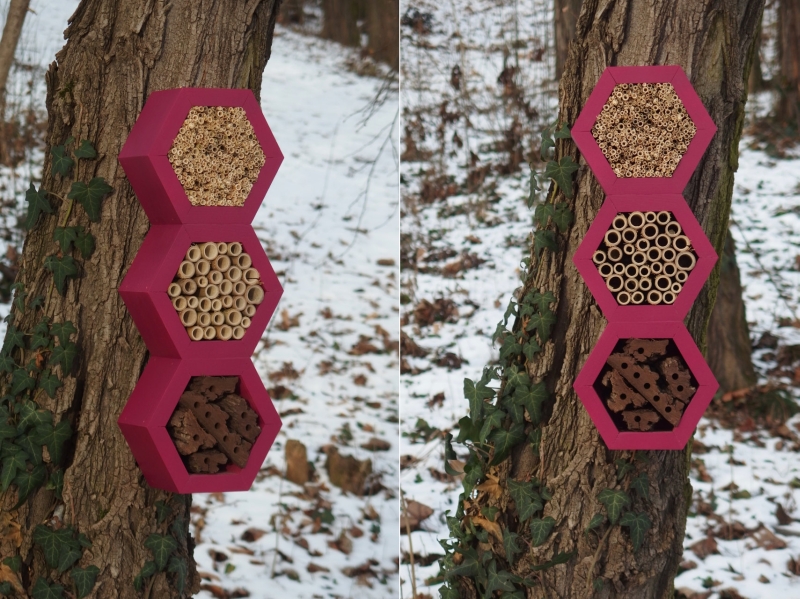 #12 3D printed bee hotel
This amazing bee hotel is made using 3D printing technology. There are tunnels of varied diameter and length to let in bees of all sizes. This bee hotel is designed in a way that bees live in it easily throughout the season.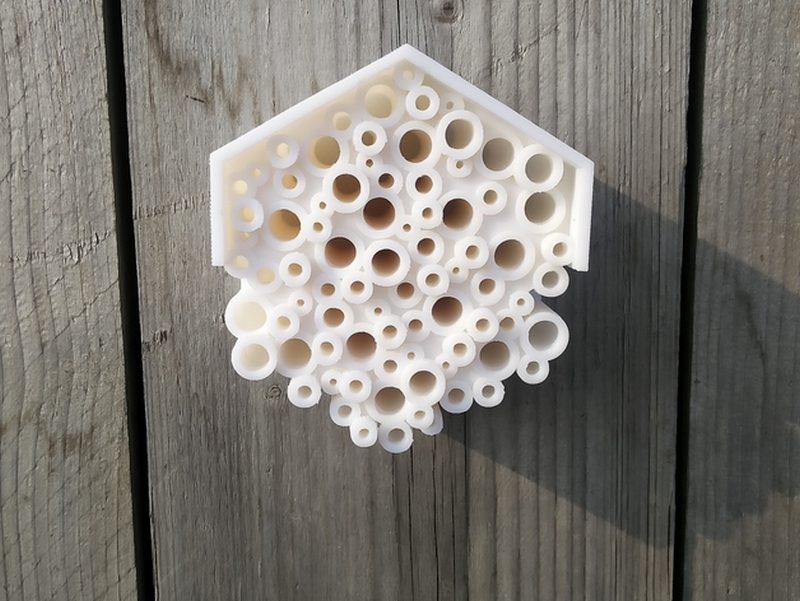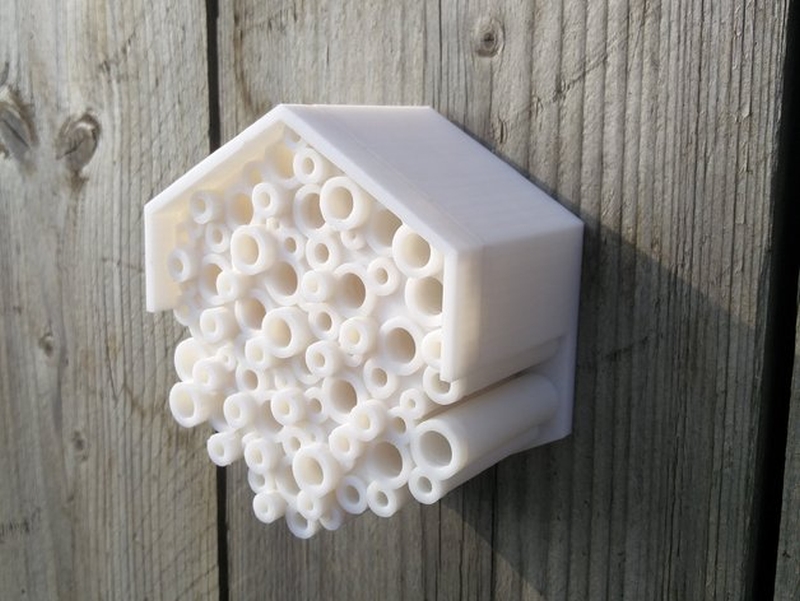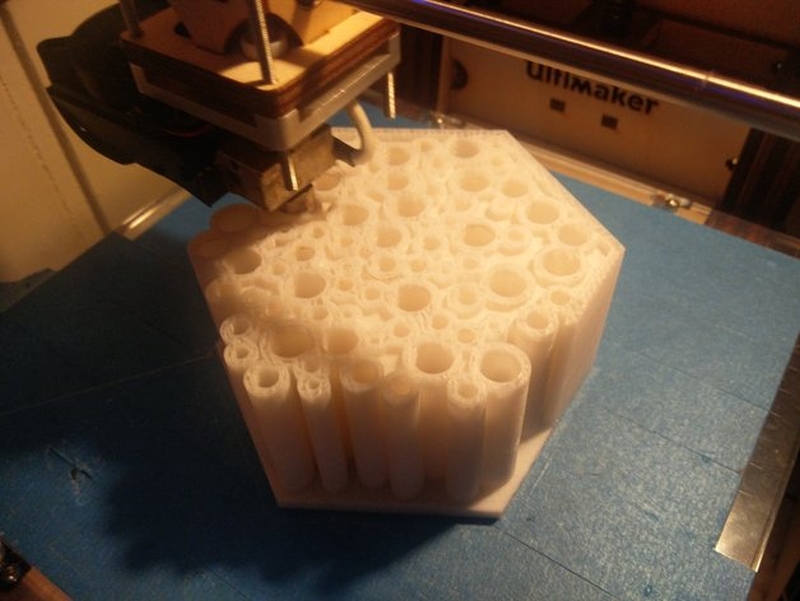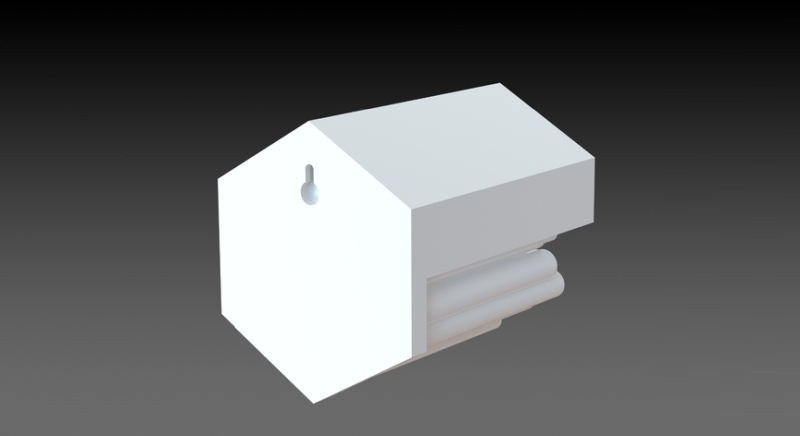 #13 Yellow bee hotel
This bright yellow-colored bee hotel is designed for mason bees and insects. The handmade hotel is made from the FSC wood. The hotel measures 48 cm (h) x 54 cm (w) x 9 cm (d). you can buy this on Etsy for $95.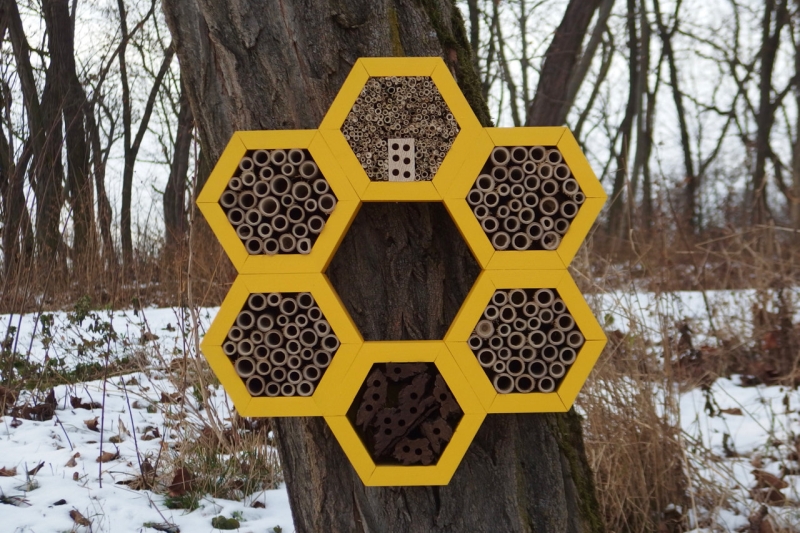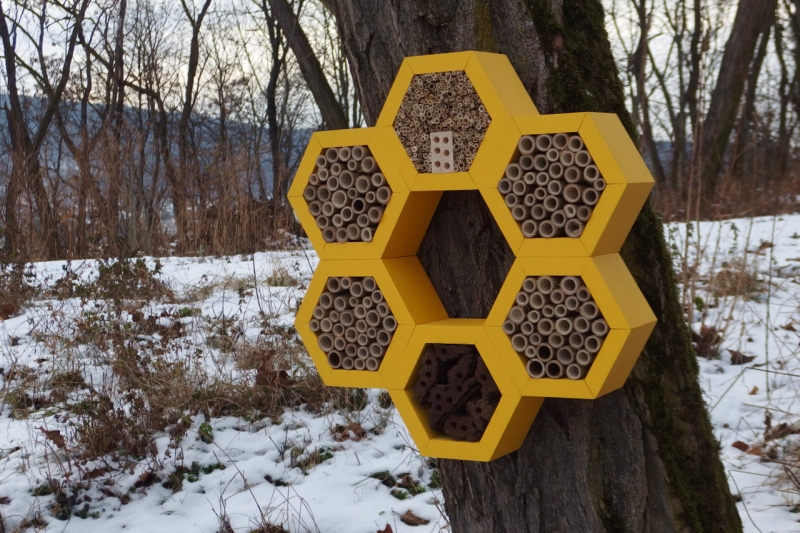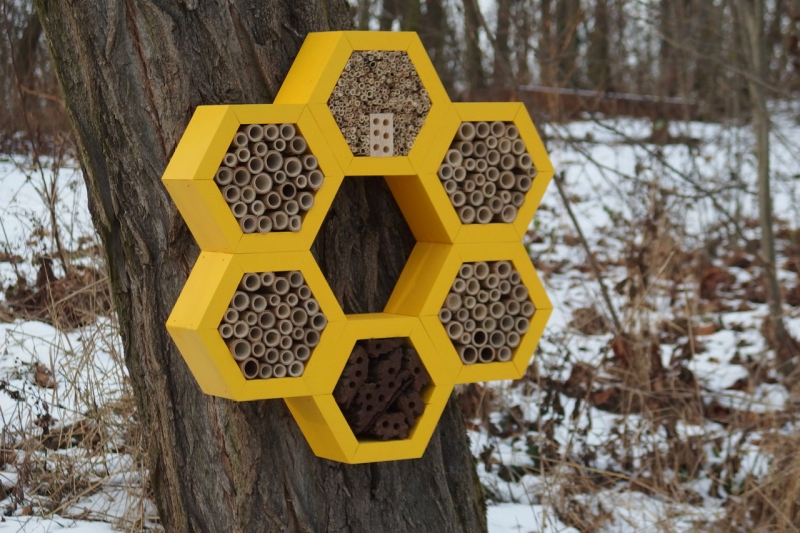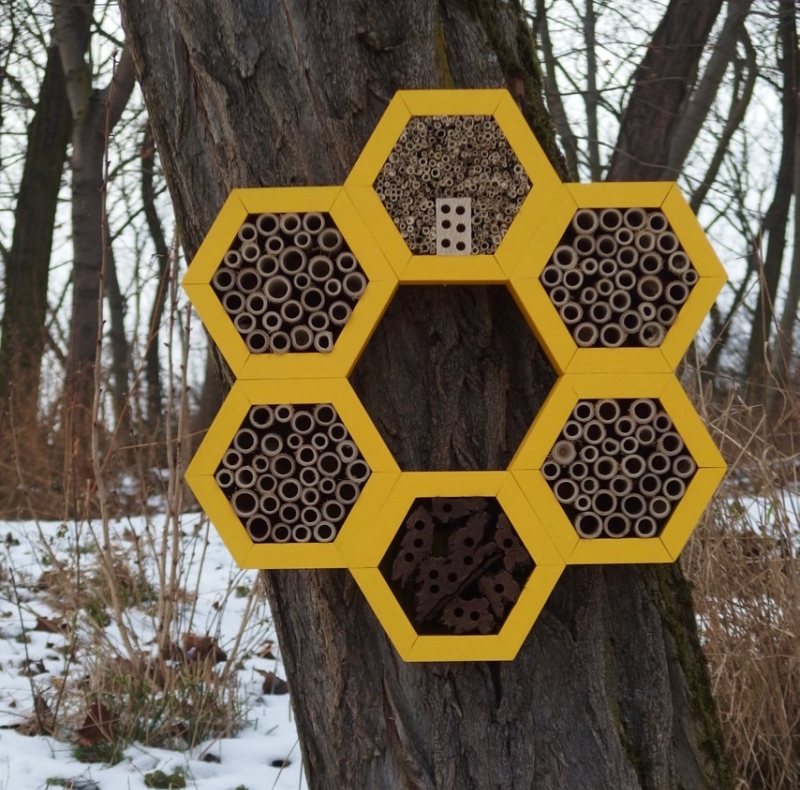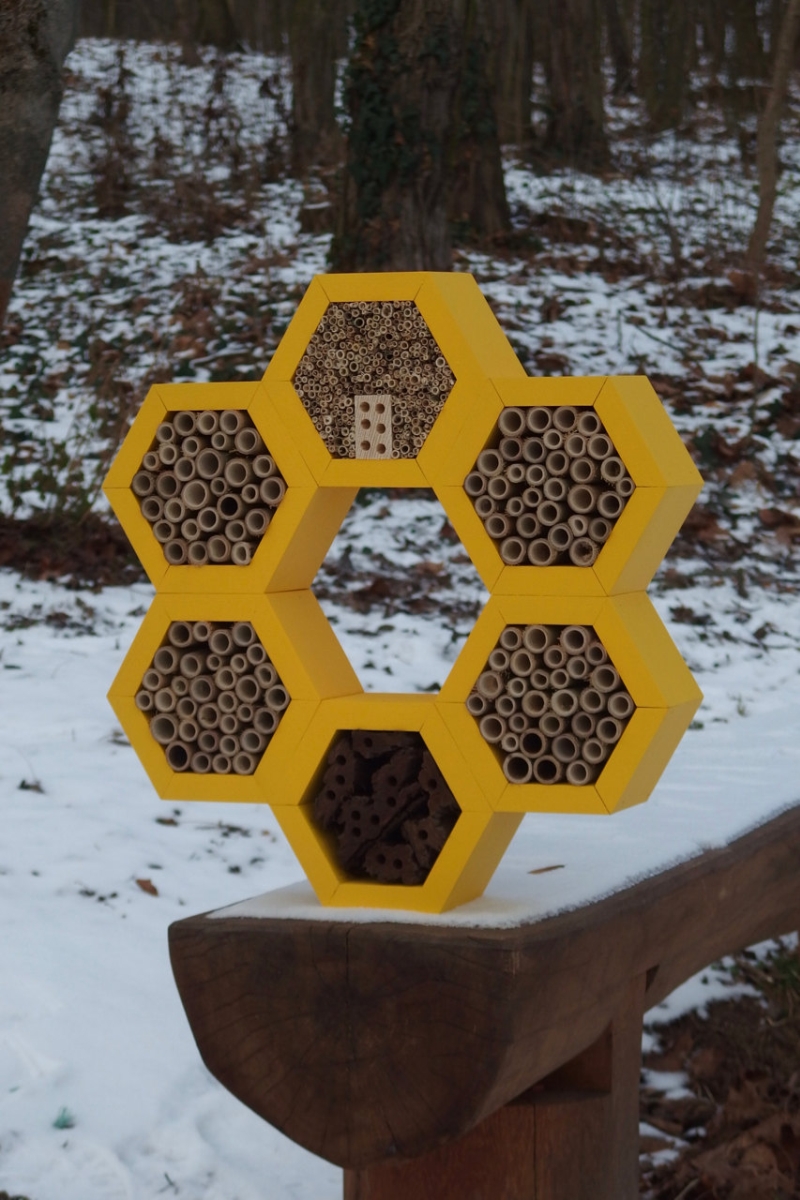 #14 Bee hotel sculpture
These beautiful bee hotel sculptures by students of Denison University are habitats of our pollinator friends. The primary function of these bee hotels is to attract mason bees and provide them a place to nest. These bee hotels are resultant of a collaborative work between biology and sculpture classes at the university. The end result is an absolute work of art.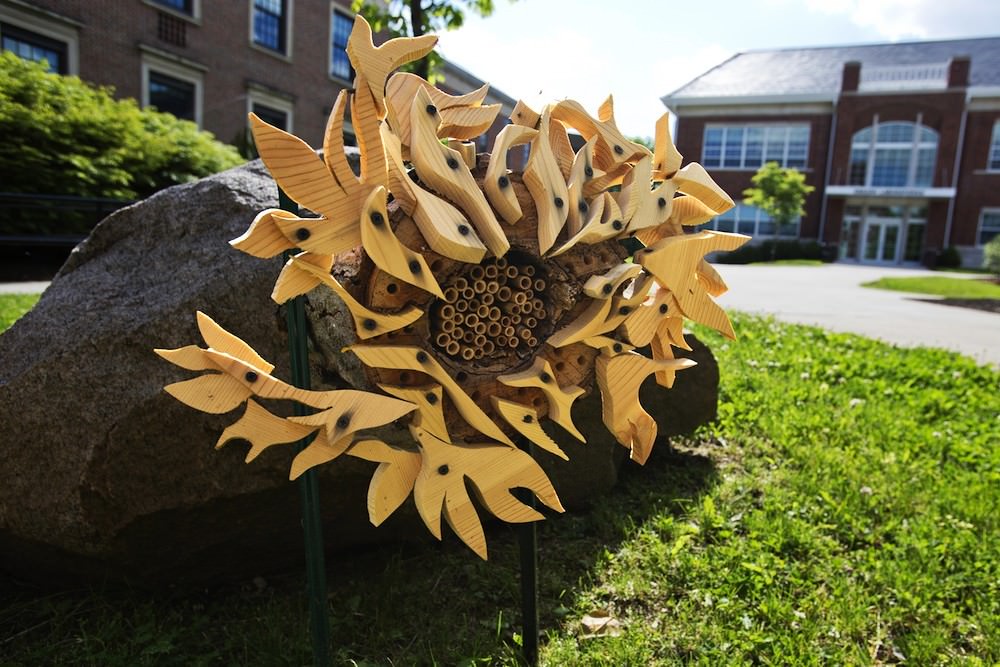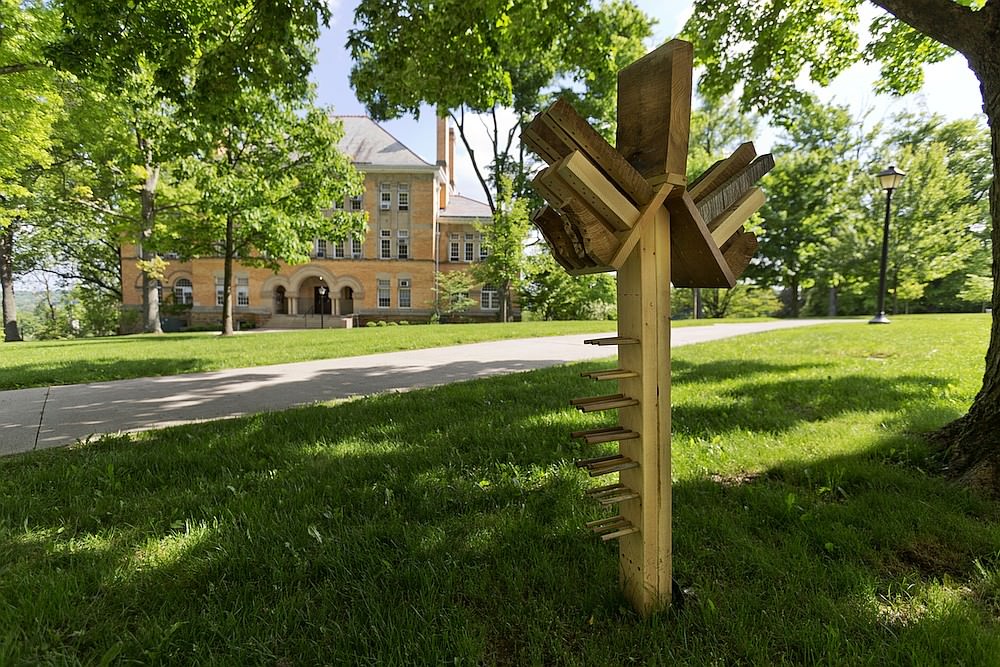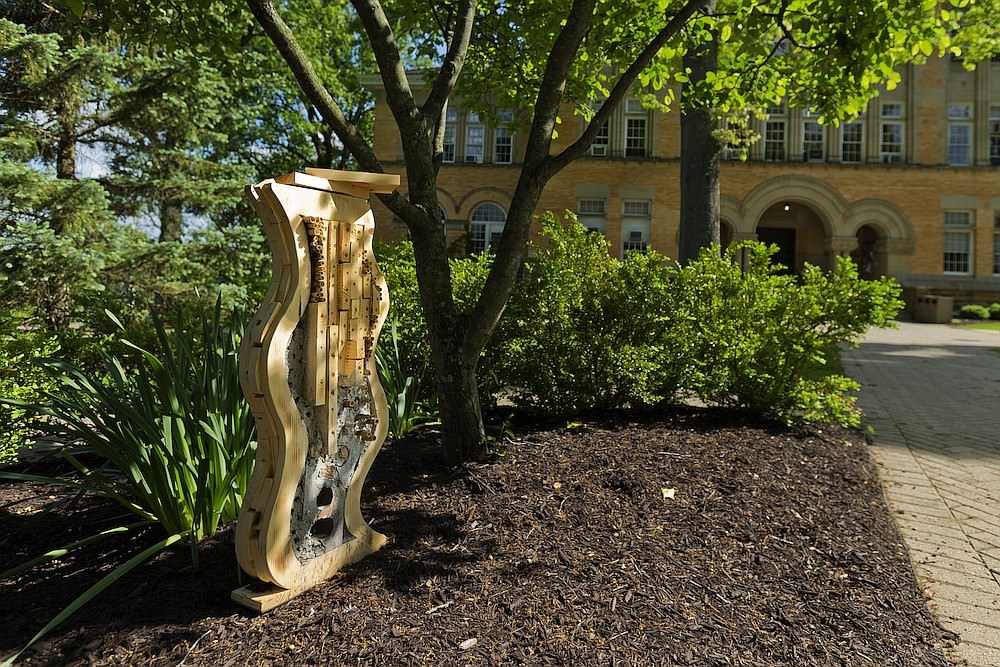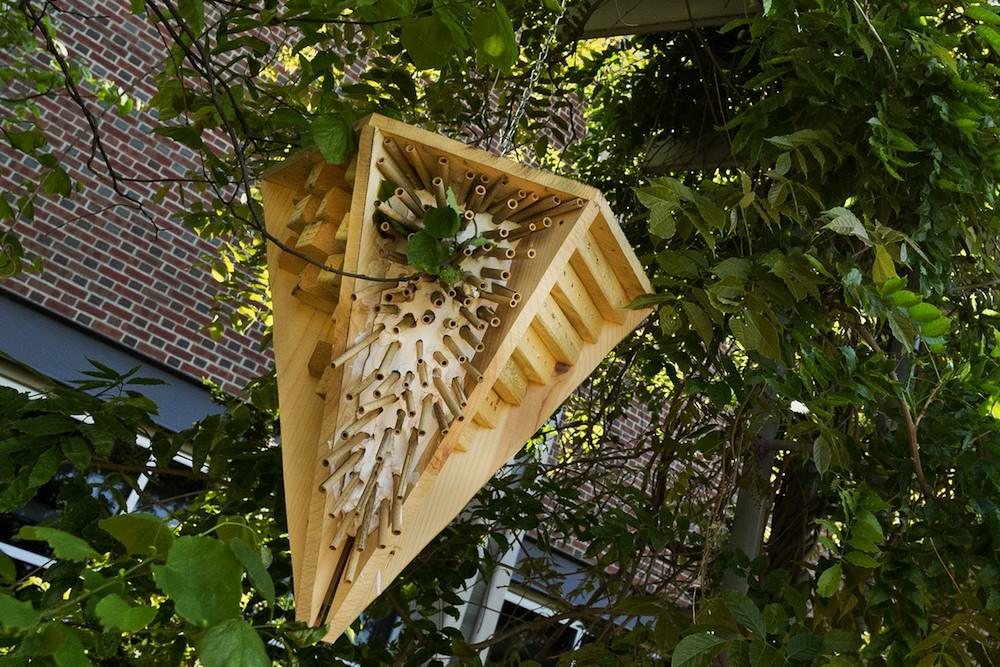 #15 Bee tower hotel
This beautiful bee tower hotel is made of wood and gives bees a 5-star treatment. It is situated in the Bee Cause Garden, US, where bees are sheltered for the pollination process.