Ghosts, ghouls, and goblins are getting ready for the upcoming Hallows' Eve to give us heebie-jeebies. Are you ready to spruce up your house with these unearthly friends? We already heard a silent 'Yes.' This Halloween, don't limit your scary decor to home interiors and backyard. The swimming pool is also a great place to showcase your ominously creative talents.
We've listed 15 crazy and spooktacular Halloween pool decoration ideas to help you adorn your swimming pool for 31 October. These spooky ideas are perfect to add fun and fright to the Halloween pool party.
In the full spirit of Halloween, have a look at these crazy natatorium Halloween pool party decoration ideas – you've still got more time to enjoy the fall around your spooky pool.
Skeletons Having a Nice Time in the Pool
Say Hello to these skeletons chilling in the pool. Use smoke, candles, jack-o'-lanterns and other props to create a perfect backdrop. Mermaid skeleton can also be a unique attraction at Halloween pool party.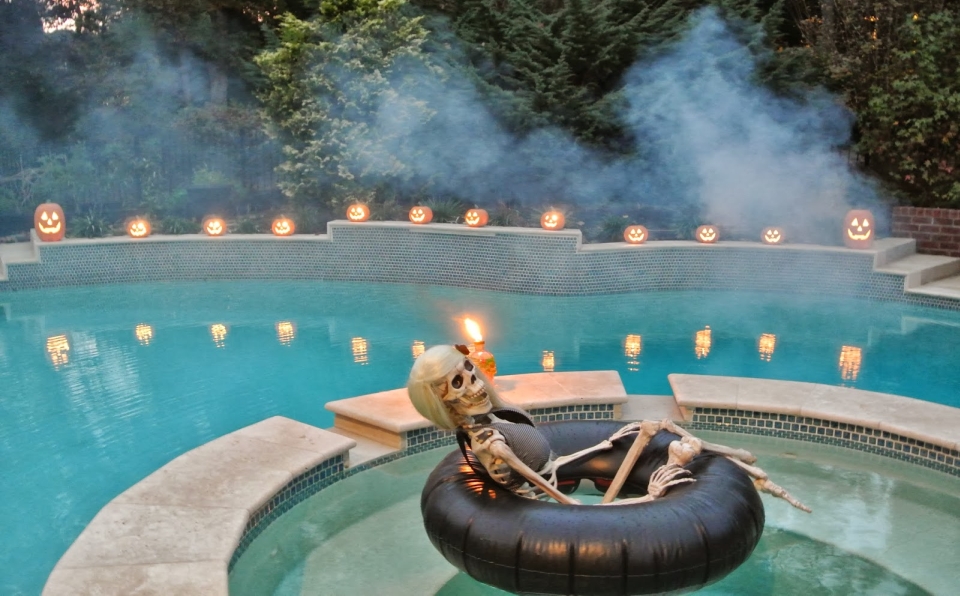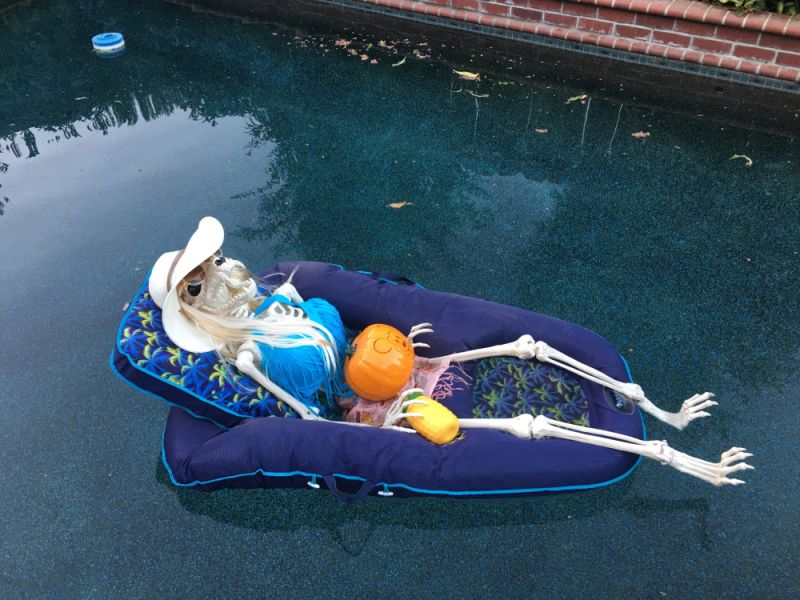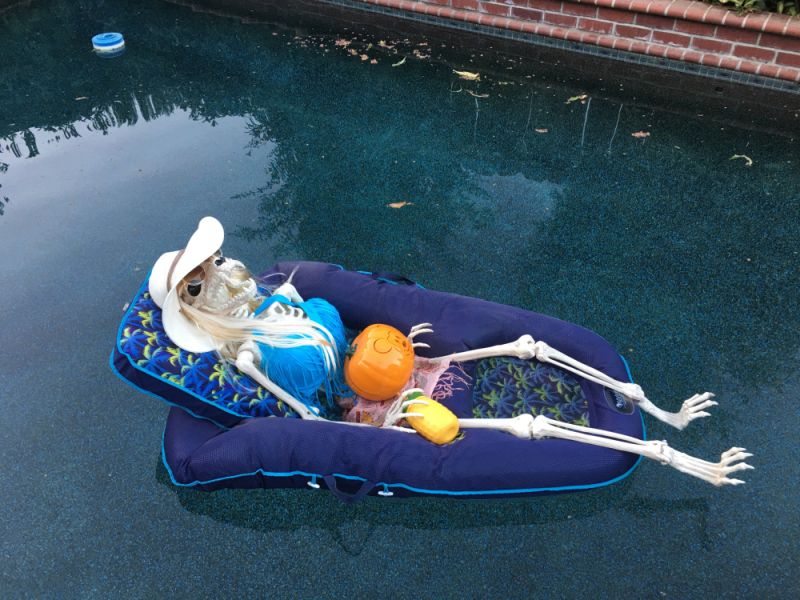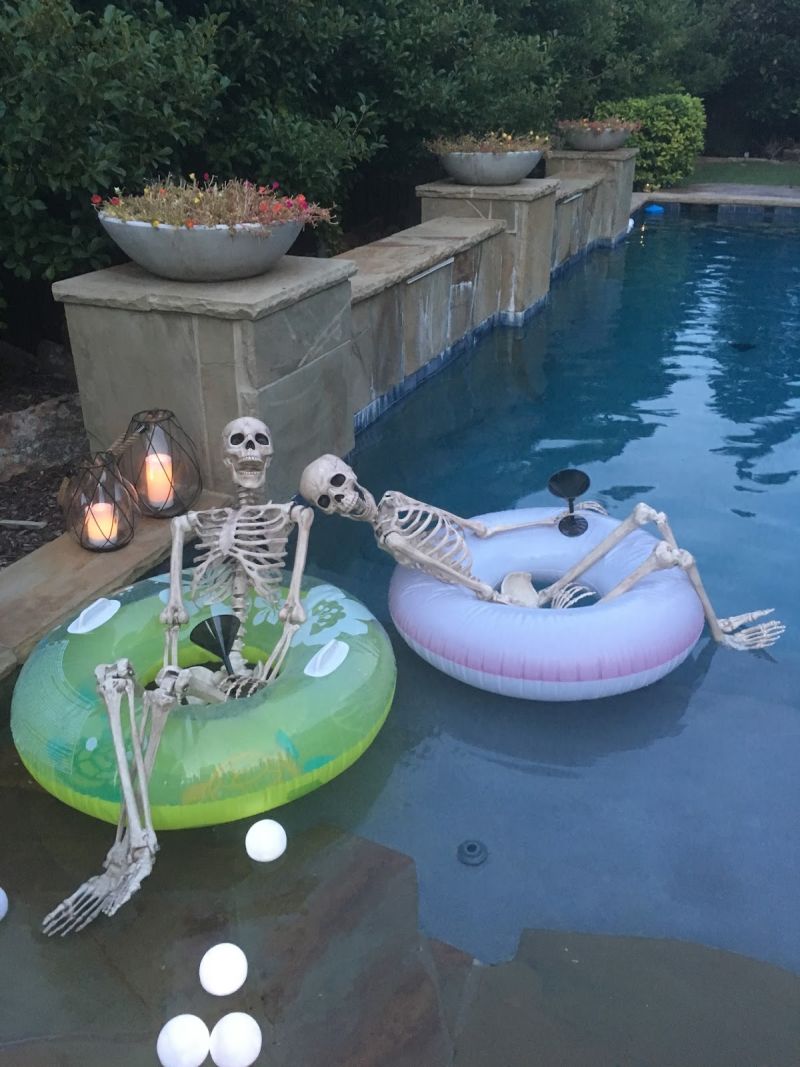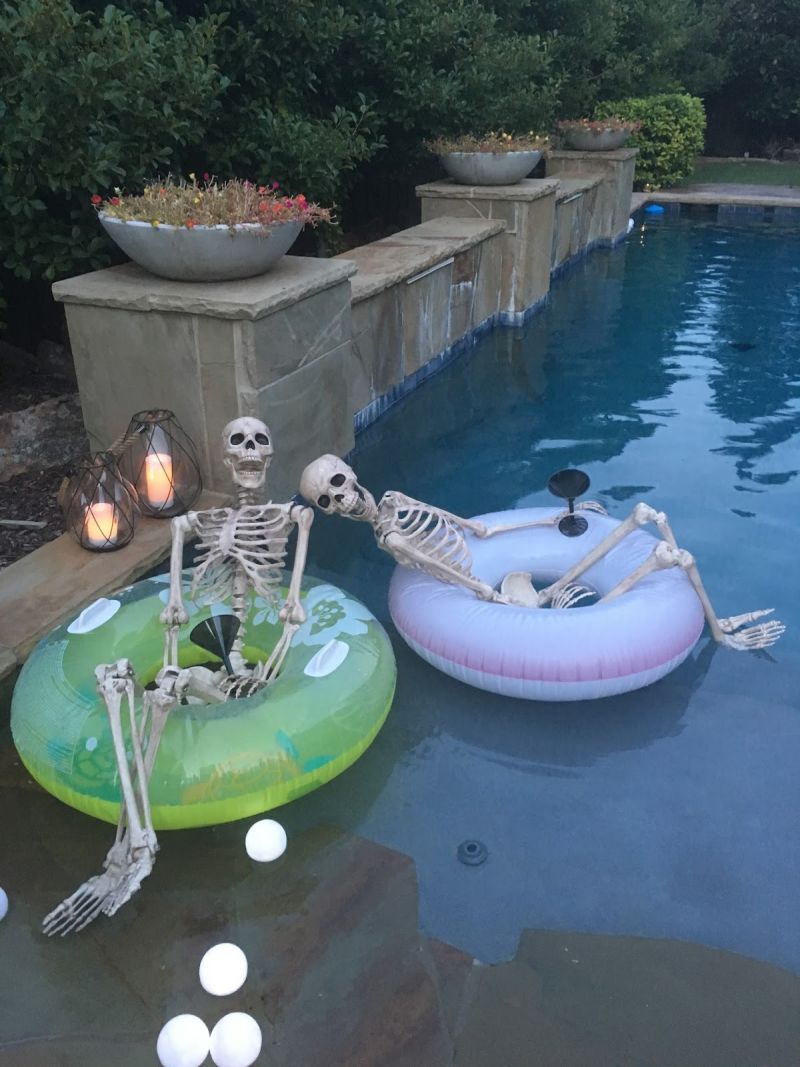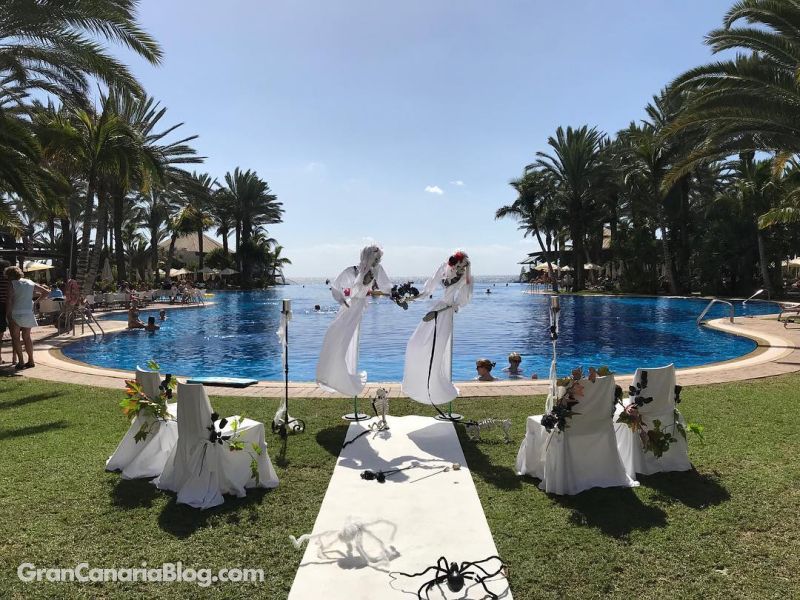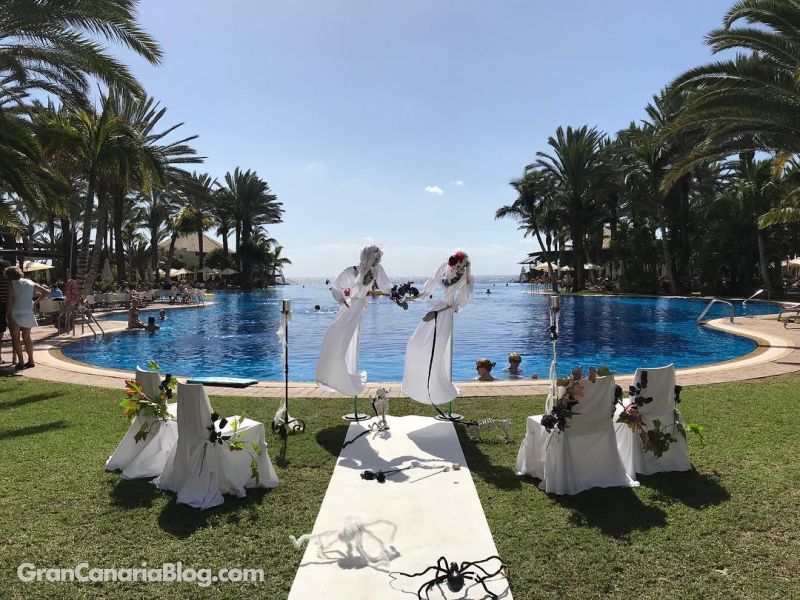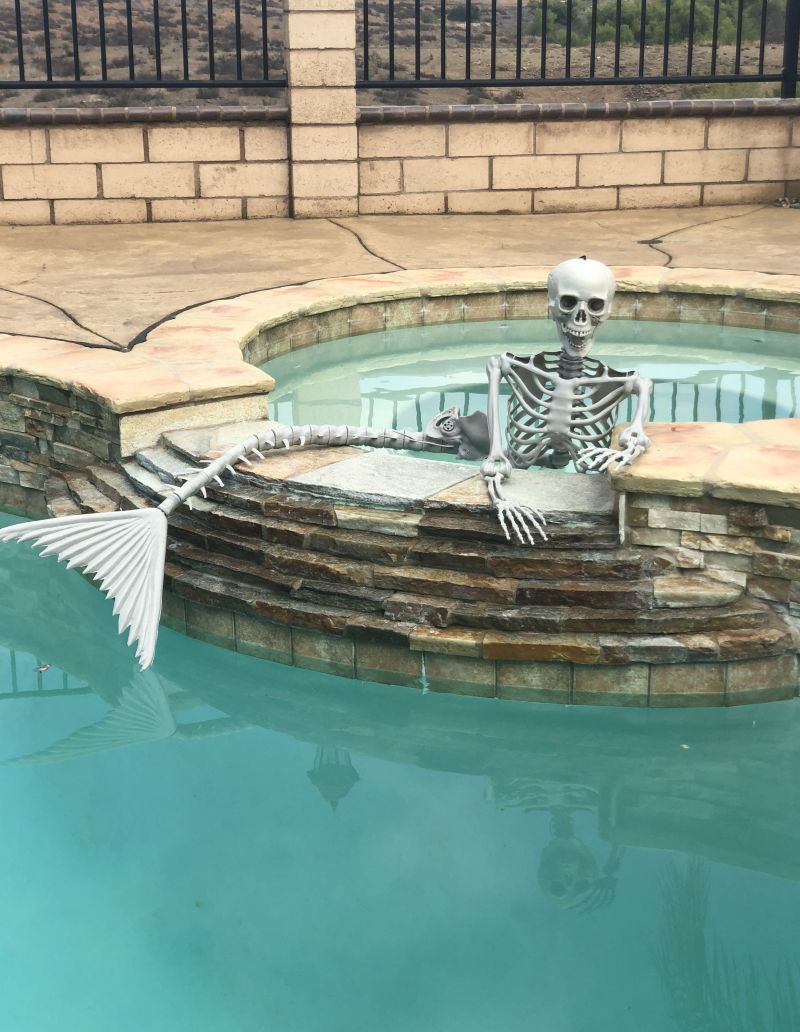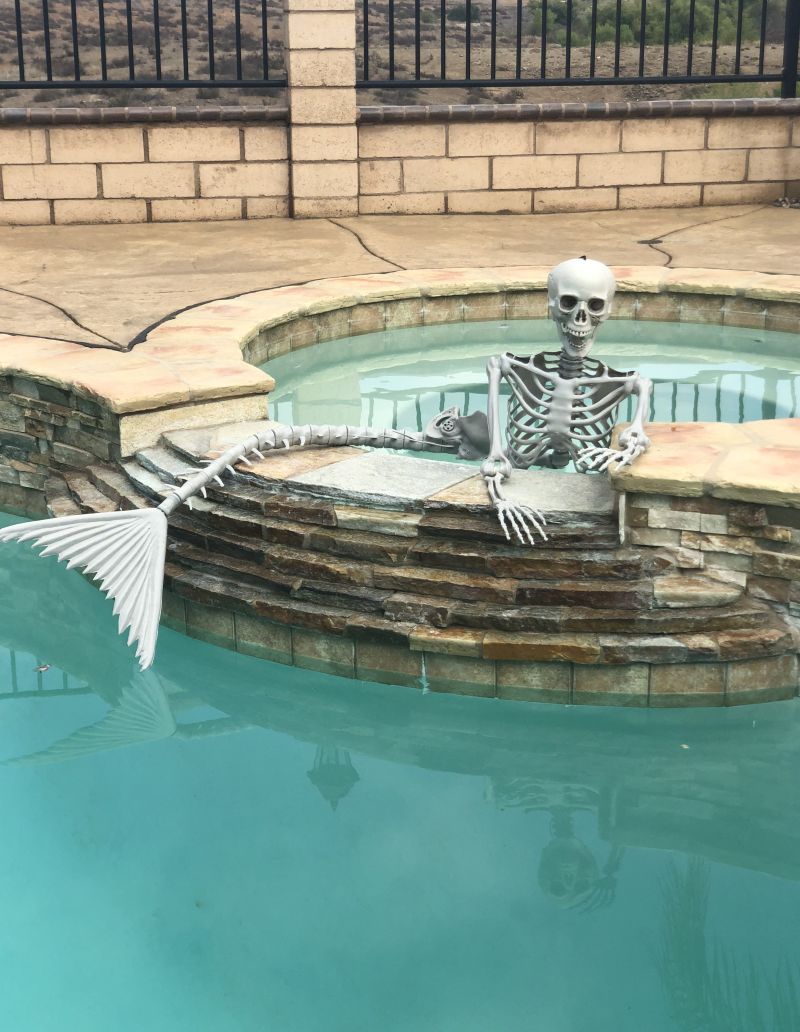 Bathing Ghosts and Trapped Goblins
Ghosts and goblins hanging above the swimming pool will set the stage for the spooky night. Red colored water will create a bloody pool.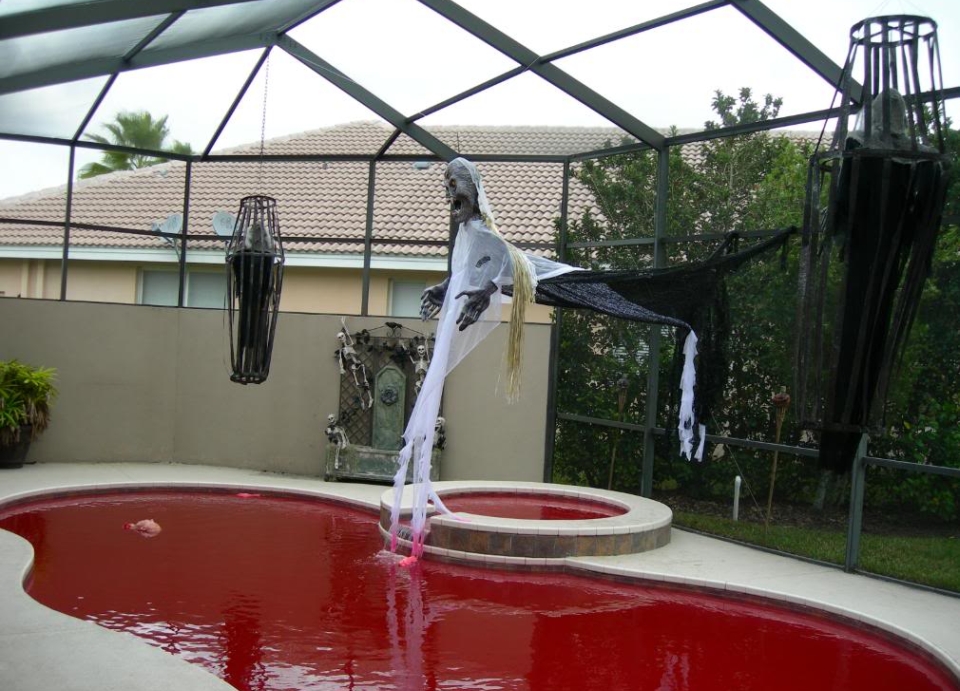 Floating Pumpkins
Pumpkins do float in water. If you have a doubt, throw one in your bathtub, you will get the answer. Anyway, create your favorite jack-o'-lanterns and let them float in the swimming pool. You can even use plastic pumpkins.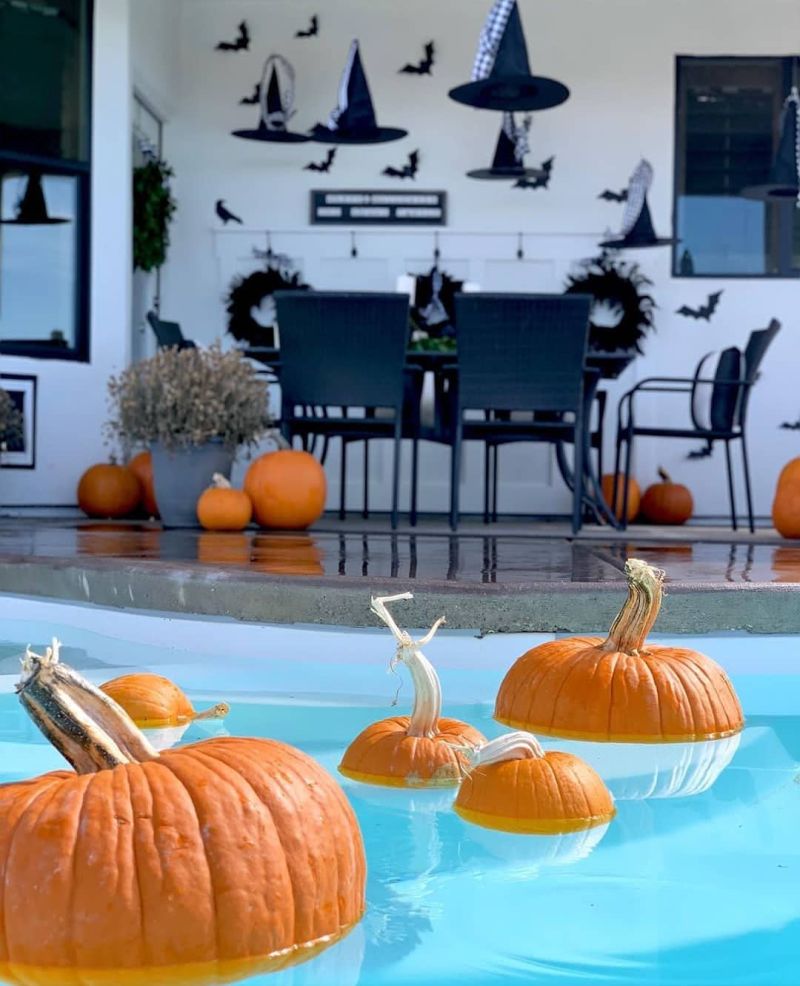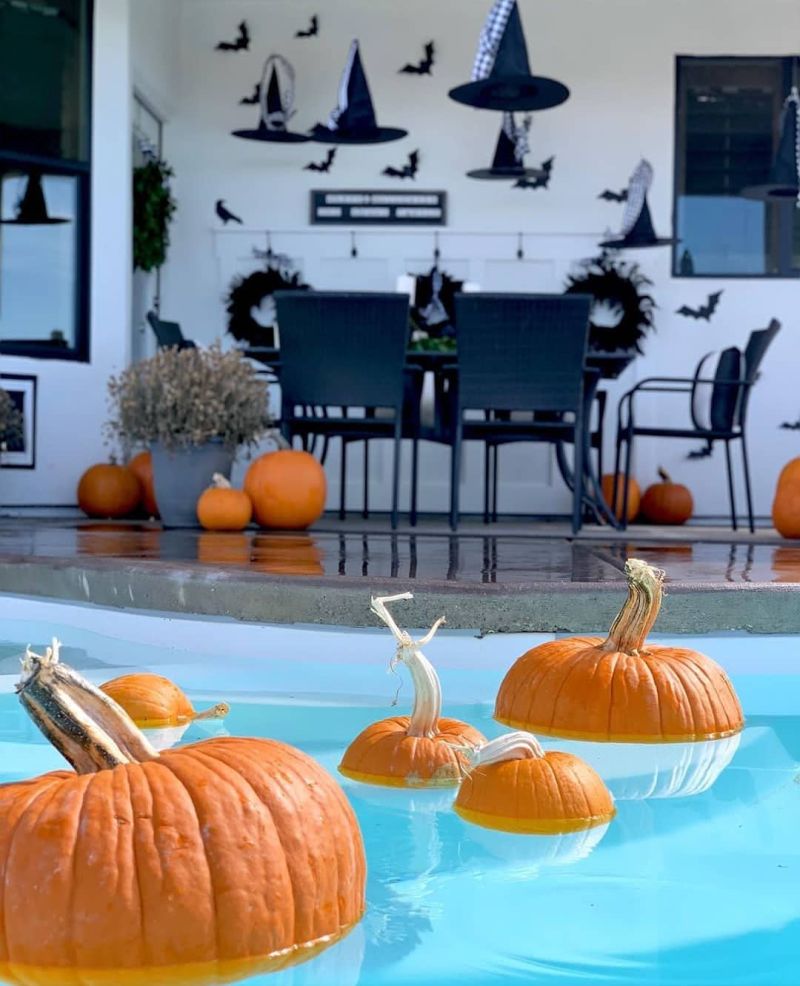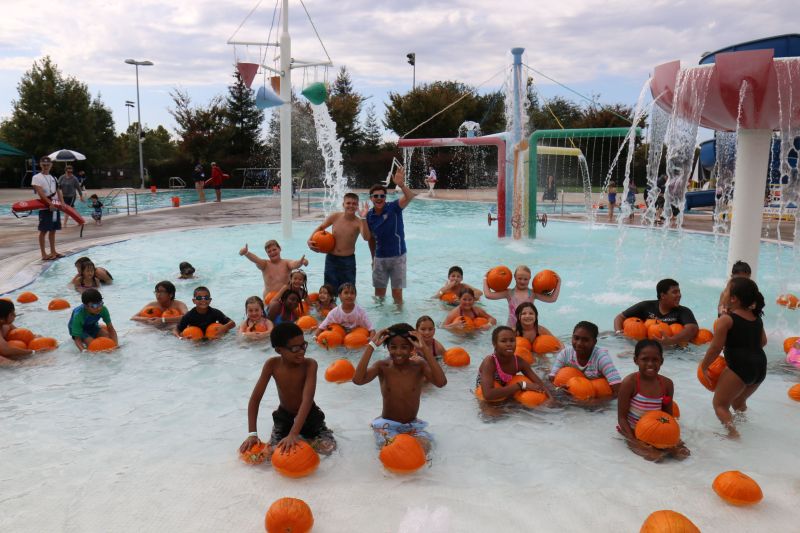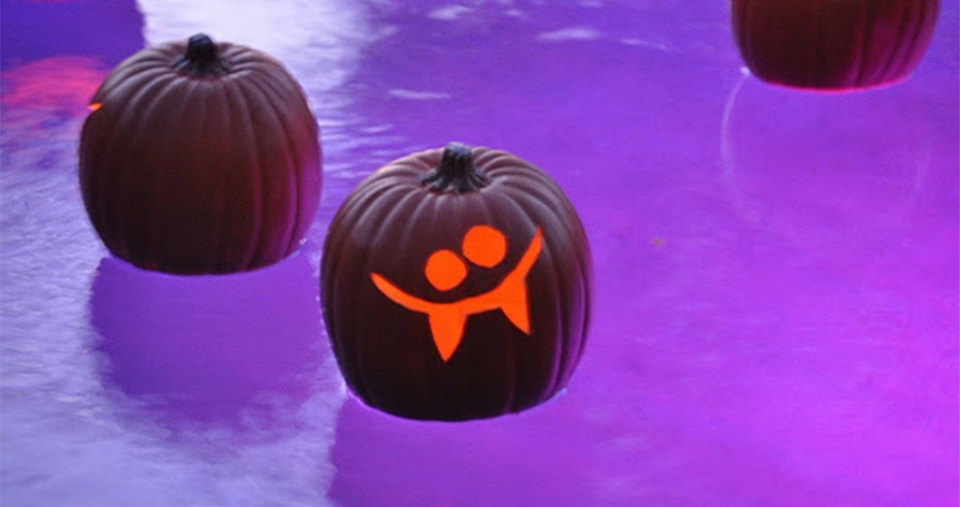 Zombie Stepping out of the Swimming Pool
If you have time and skills, you can create a life-size Zombie prop by yourself or can buy one from the store. Place it near the pool steps. It will be a mind-blowing addition for the All Hallows' Eve.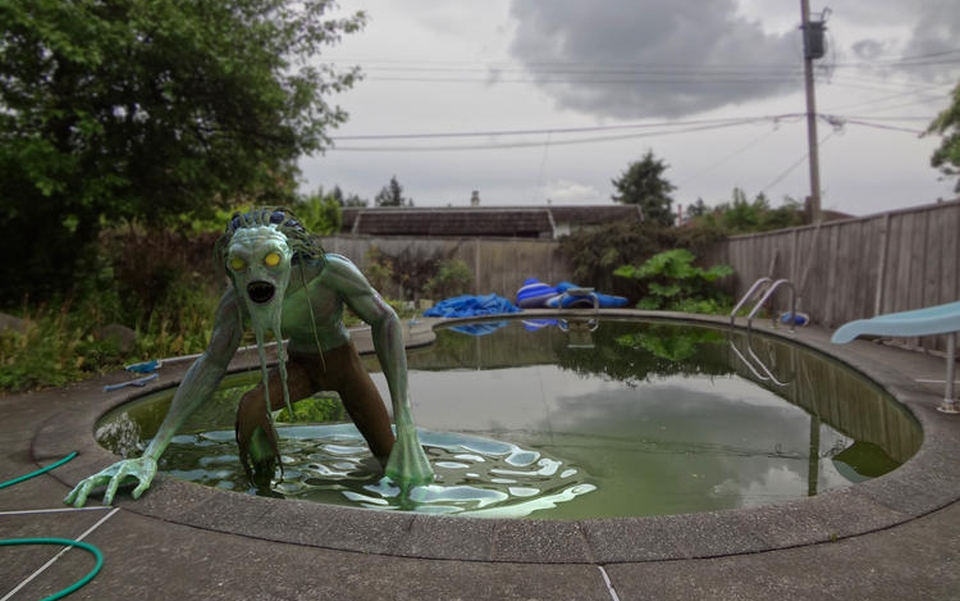 Poolside Glowing Jack-o'-lanterns
This is a not-so-scary decoration but more fun. Simply place some glowing jack-o'-lanterns and your pool will become a mecca of light by the night.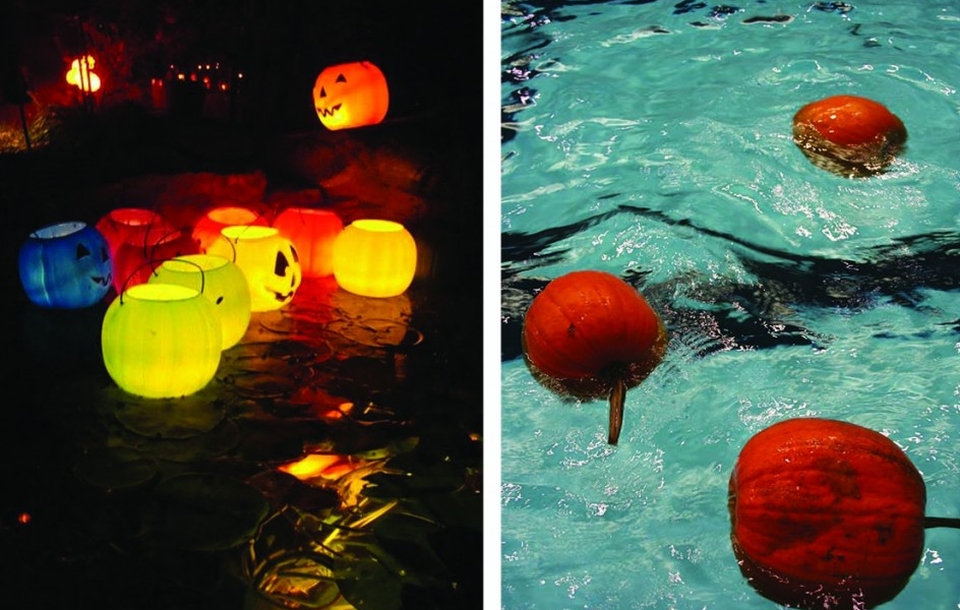 Decapitated Zombie Head
A zombie head floating in a bloody swimming pool creates a soul frightening effect. Well, give it a try and make your Halloween night scarier.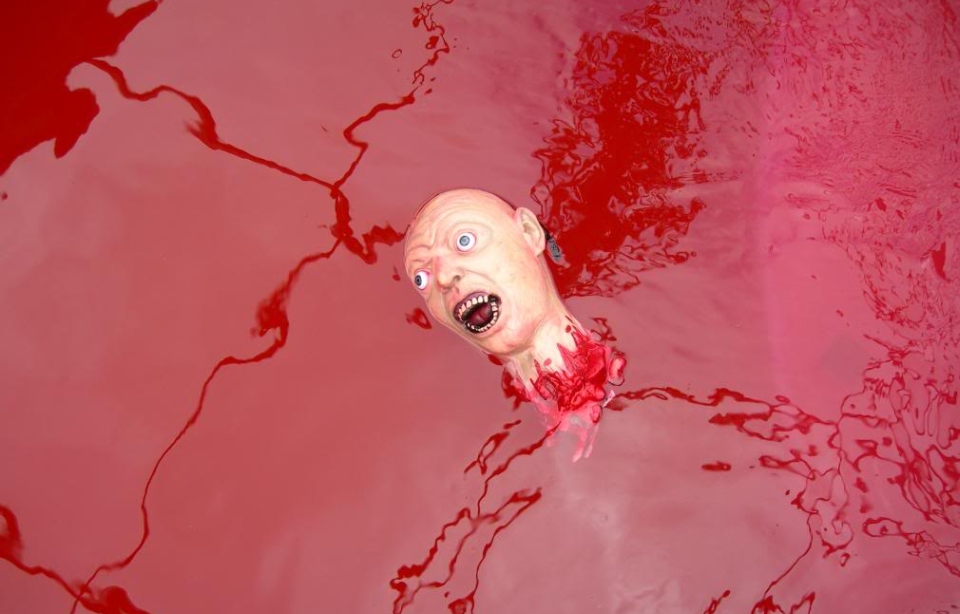 Skeletons Chilling by the Poolside
Whether it's a creepy skeleton basking in sun or enjoying a drink, you have done it just right to creep the hell out of your guests.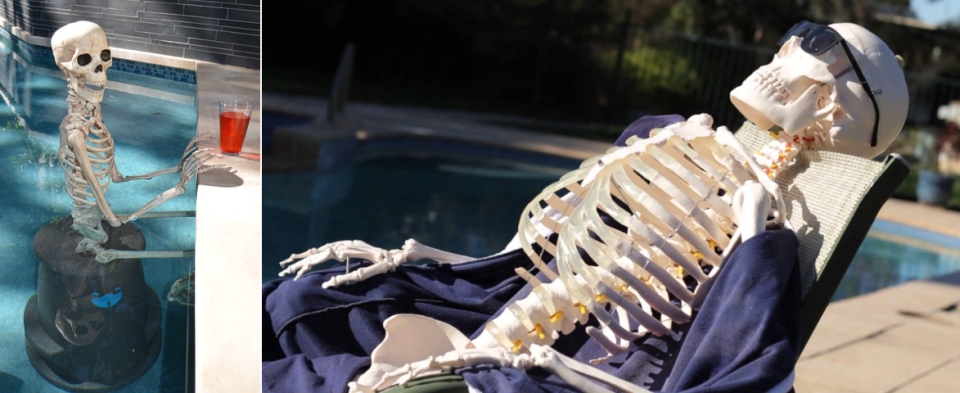 Coffin Bar Pool Float
A coffin-shaped pool float is a fun accessory to Halloween pool party. Don't just throw it in the water, instead use it to serve food and chilled drinks all night long.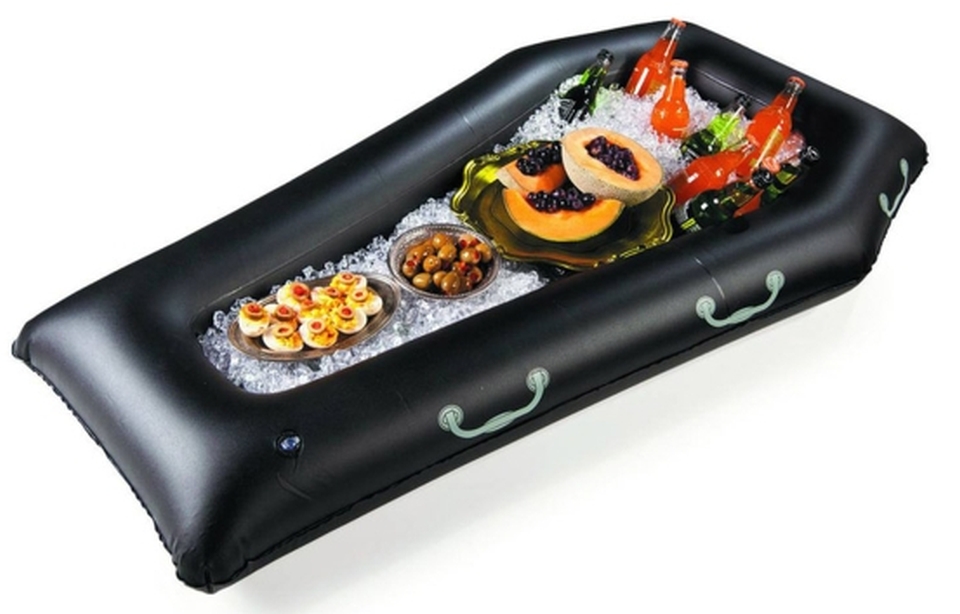 Glowing Hands
Hand-shaped glow sticks will add a luminous eerie to the swimming pool. This Halloween pool decoration stands out for the effect of goblins trying to make their way out of the pool.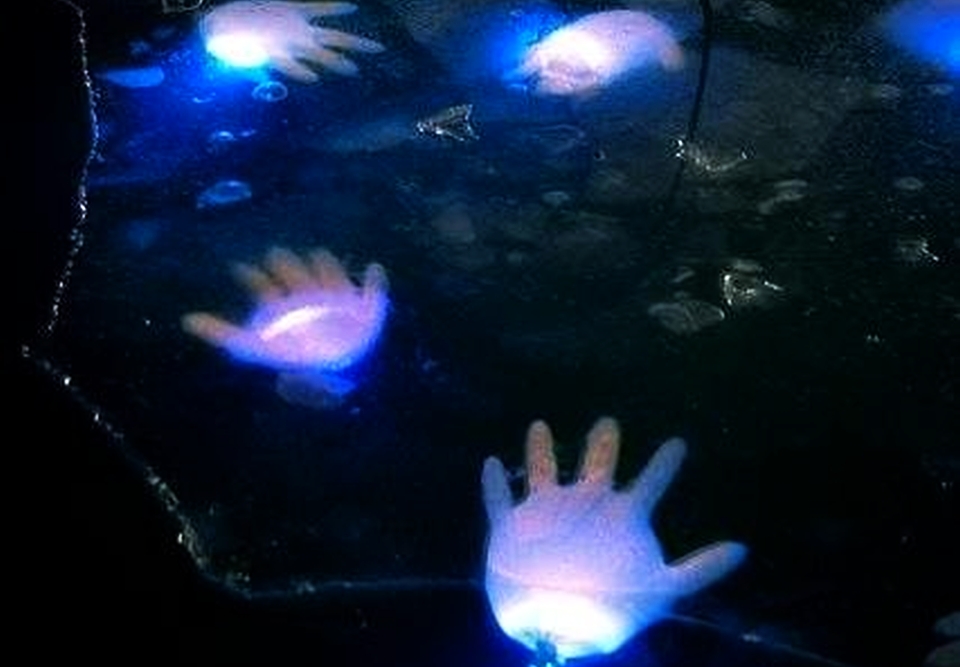 Plexiglass Pool Covers
Although plexiglass pool covers are expensive and labor-intensive, they are amazing to give swimming pools an elegant look. If you are using the plexiglass covering, have red lighting inside to create that bloody ambience everyone would love to avoid.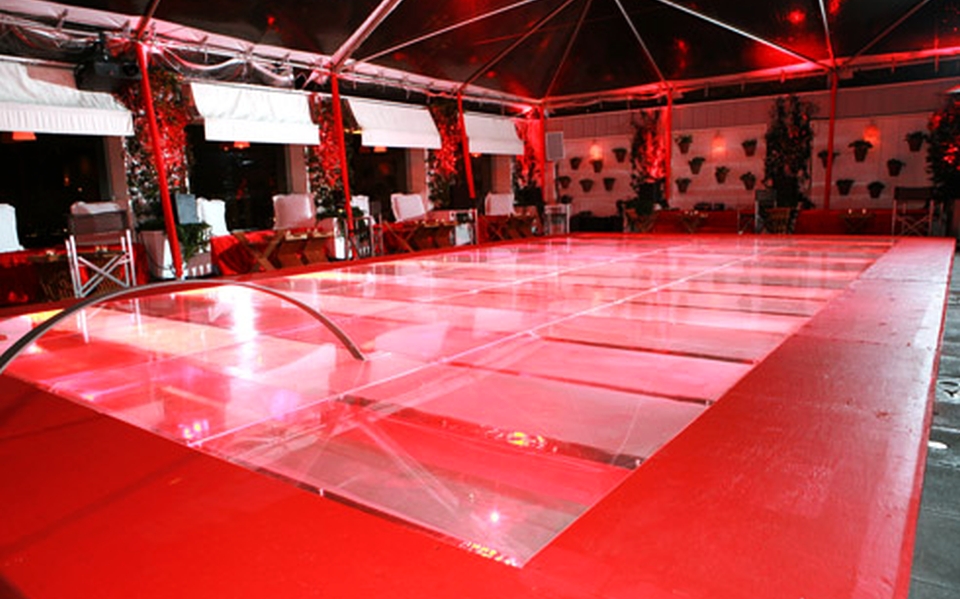 Hanging Zombies and Mummies
The realistic-looking dummies of zombie and mummy are best to scare the hell out of your guests. Just hang them over your swimming pool and watch your visitors scream and jump in fear.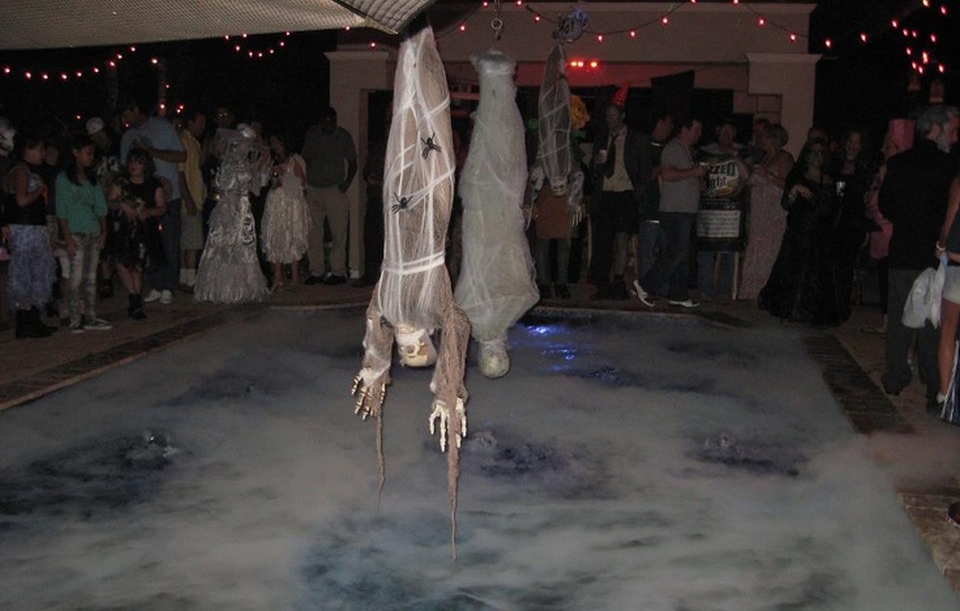 Dead Eyes Staring at You
Place a zombie in the pool with the head (till just under the eyes) popping out of the water surface and let its bloodcurdling eyes scare off everyone.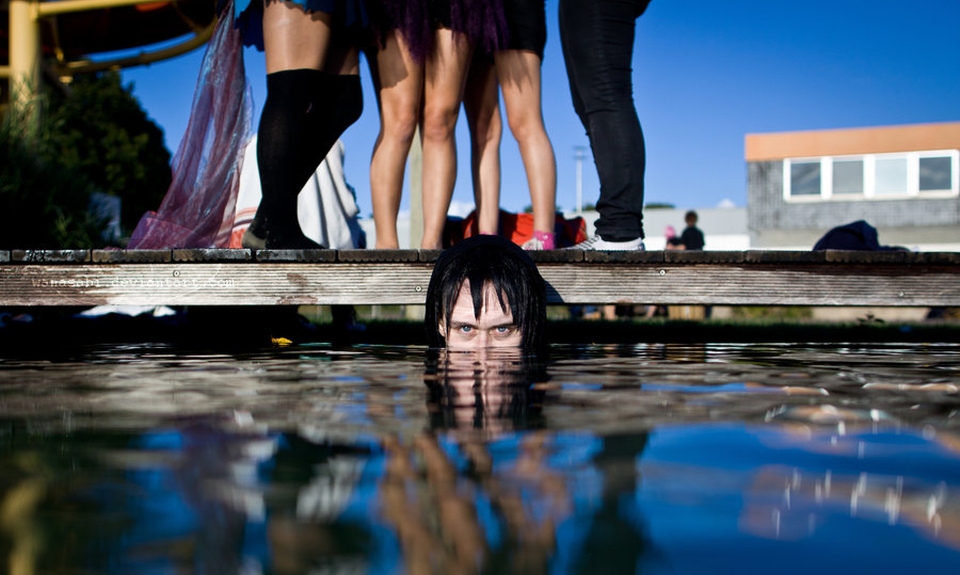 Bubbles and Lights
Using laundry soap, you can create this cloudy swimming pool. Make use of pool lights or use candles for a haunting look.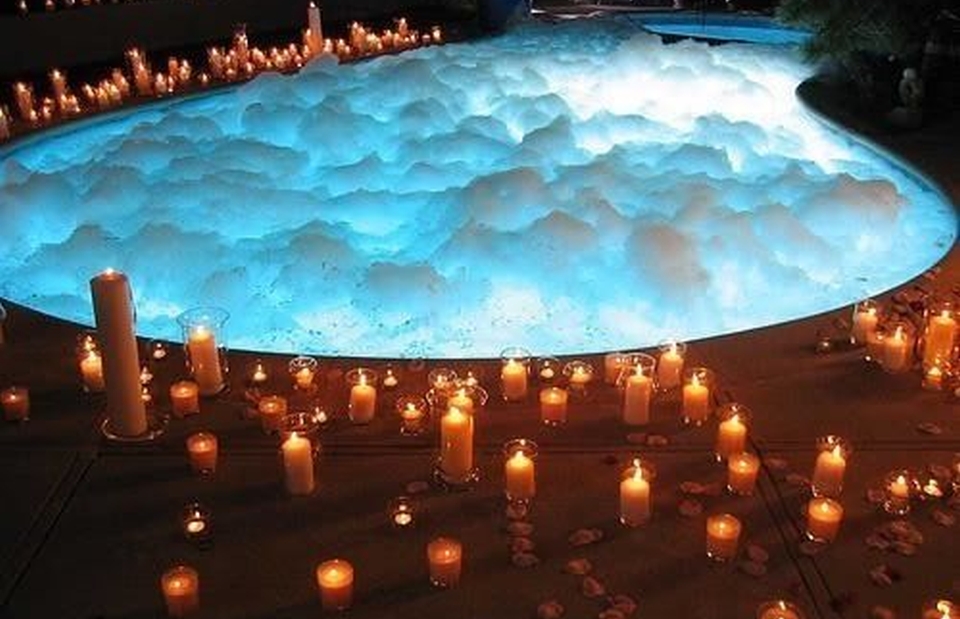 Dead Body in the Pool
This effect of a chopped off body stained in blood can be achieved by creating a body shape from gauge or white cloth and dropping it into the pool with fake legs and arms scattered and stained in blood. You can also use a human-sized bundle of paper wrapped in plastic.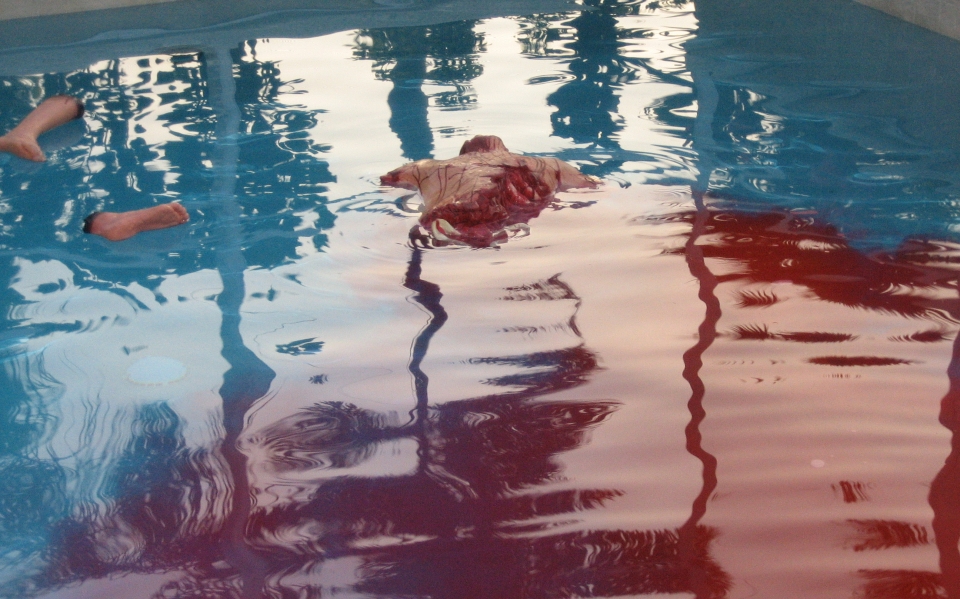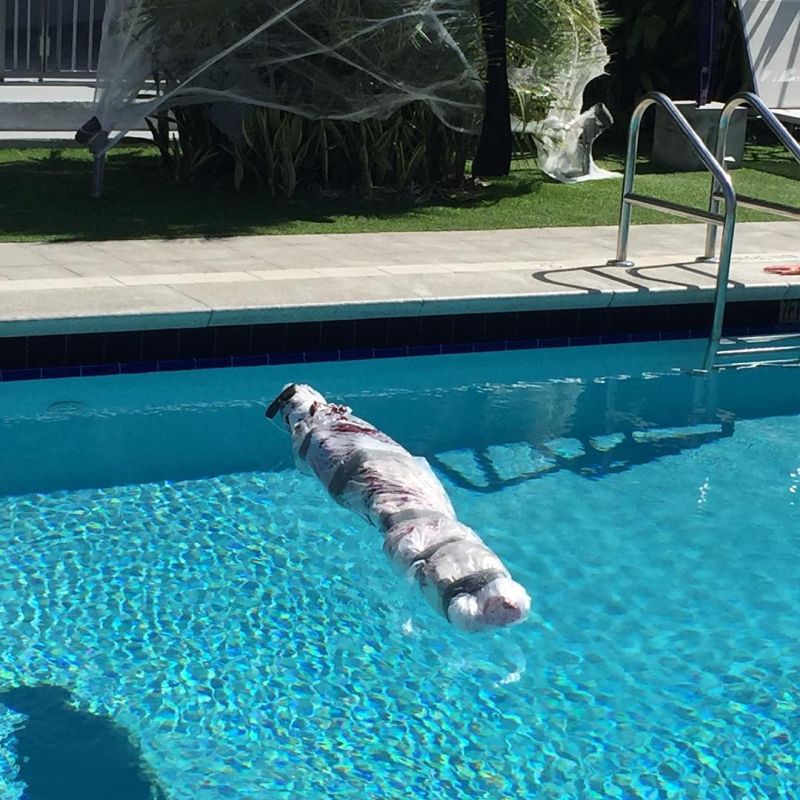 Graveyard-Themed Pool Area
Decorate your poolside area in a scary graveyard theme. You may add several candlelit lanterns and red dye into the swimming pool for a more horrific look.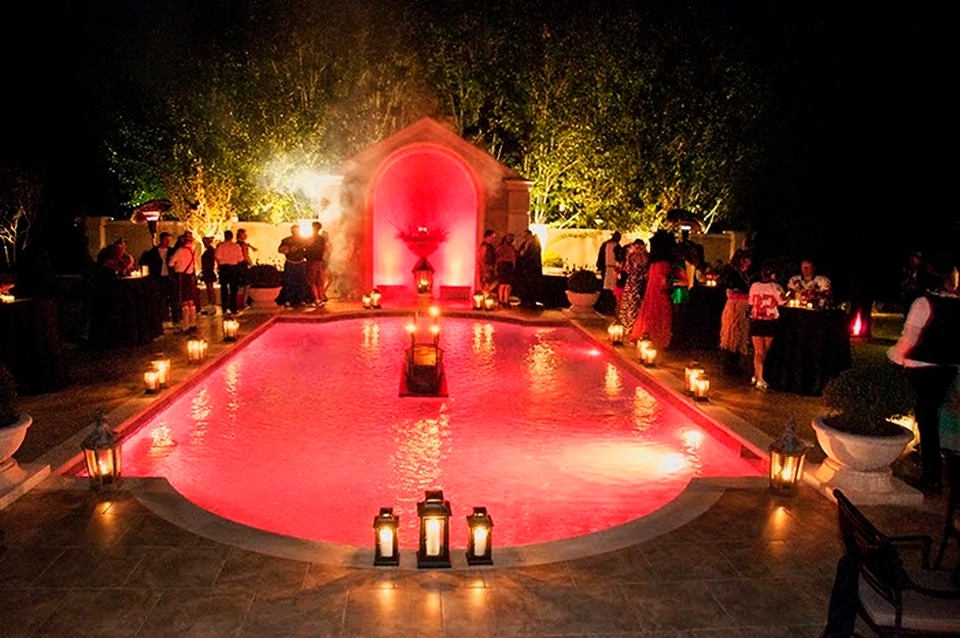 Decorate with Balloons
Whether it's a birthday or Halloween party, balloons are useful. Purchase some from the market and draw creepy faces on the balloons and put them into your pool.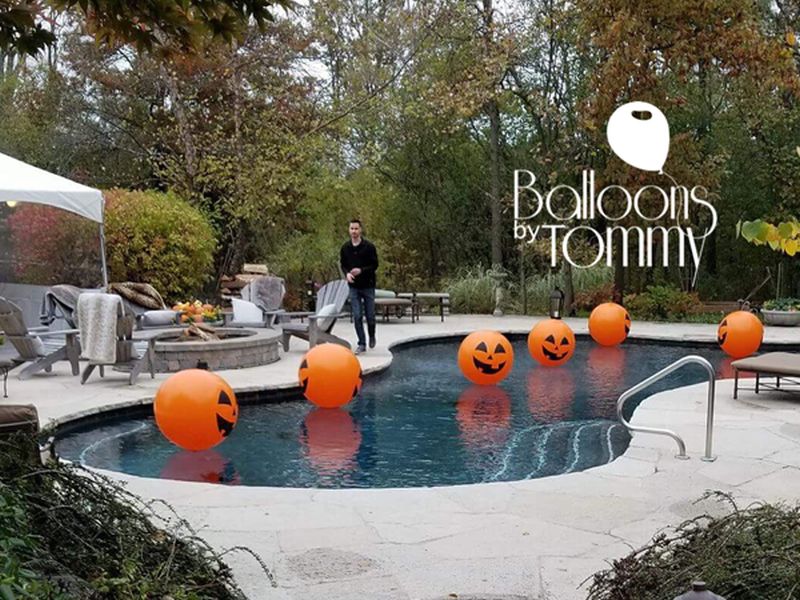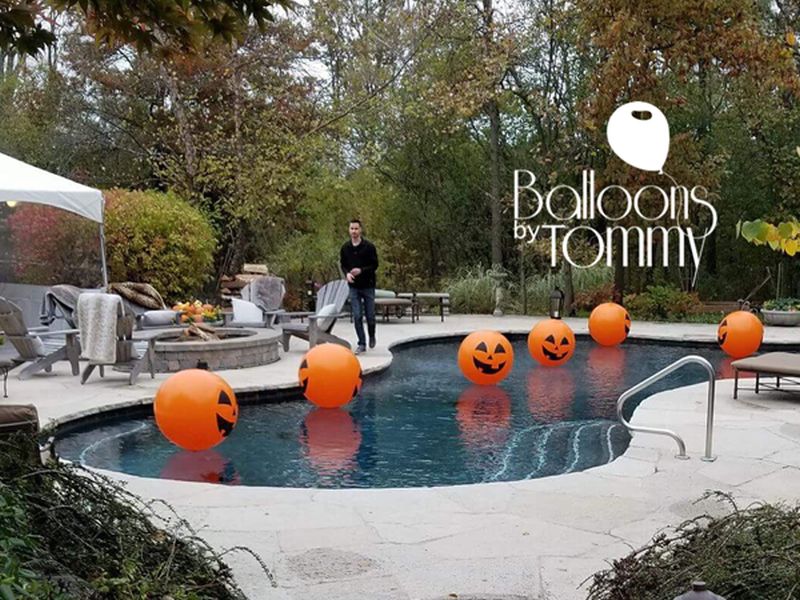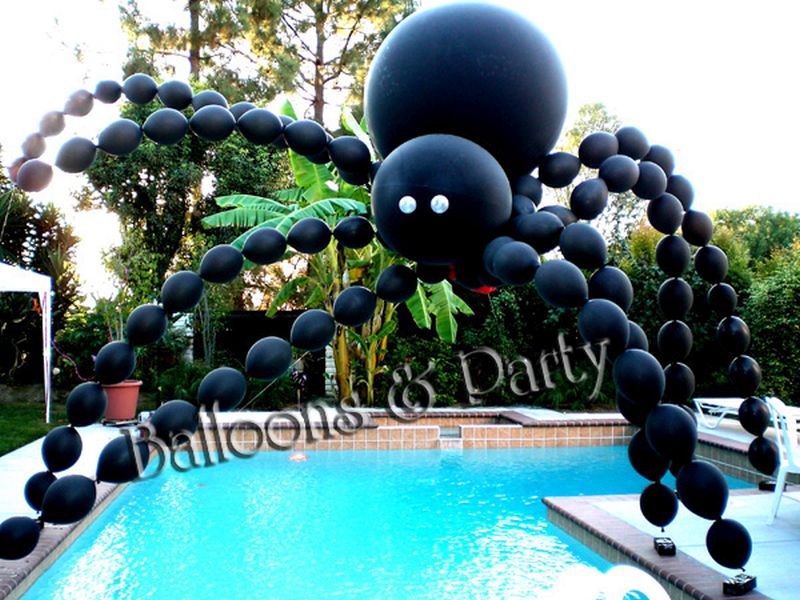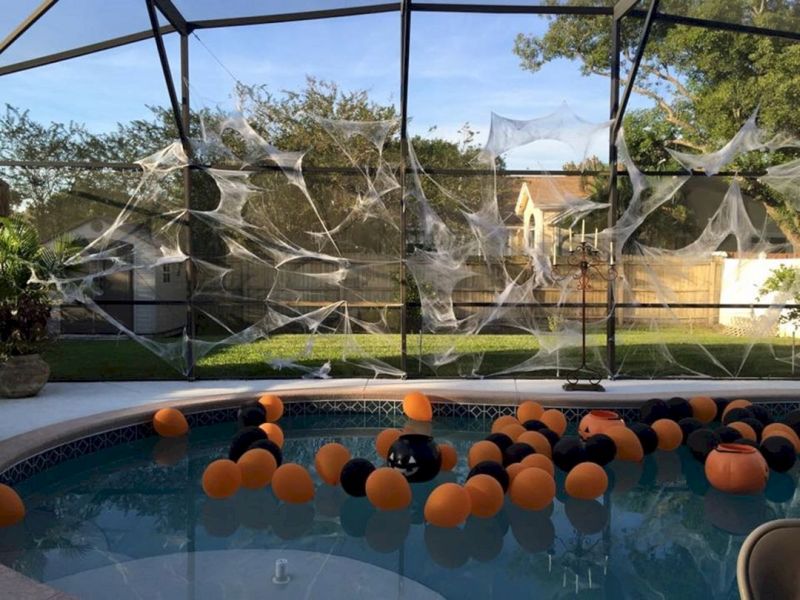 Take inspiration from these ideas to throw a perfect Halloween pool party you and your friends will remember for years to come. Have a great time bathing next to ghosts and mummies :)!