Halloween is drawing near and you guys would still be looking for creepy finishes and Halloween decorations for your home, right? We can understand, between busy work schedules and unavoidable household chores, it is quite difficult to find time for DIY crafts. But if you have an hour on you, we have some amazing last-minute decoration ideas you can steal the show with.
To suggest you DIY decoration ideas, we've compiled a collection of 35 frighteningly festive, last-minute Halloween decorations for a perfect party. Have a look.
Bloody Handprint Window Clings
How about bloody handprints on walls and windows for Halloween decoration? You can easily make them using craft glue and food coloring. And the bleeding handprint can be removed effortlessly using a spatula or scraper.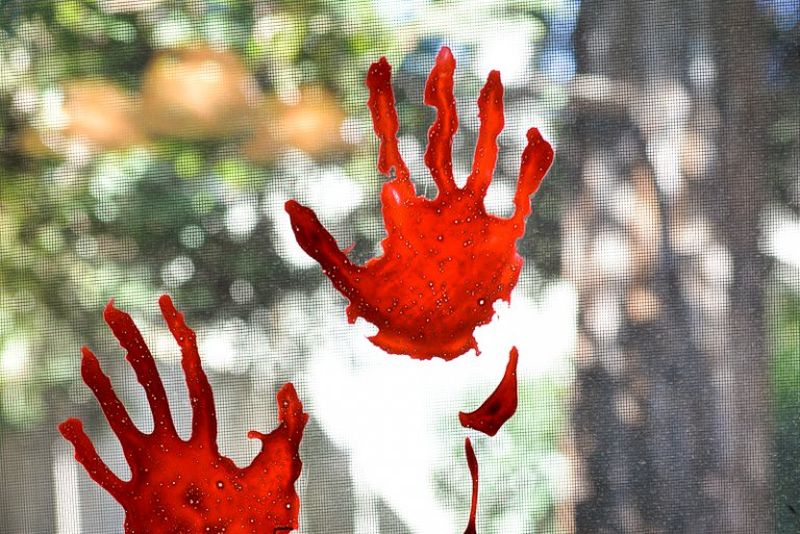 Floating Witch Hats
Using black paper, you can create as many witch hats you want and hang them onto your ceiling with a thread. Place a rustic broom against the nearby wall to intensify the effect. This way, you'll be able to create a minimalist yet eerie entryway or living room. These hanging witch hats will look great at the front door.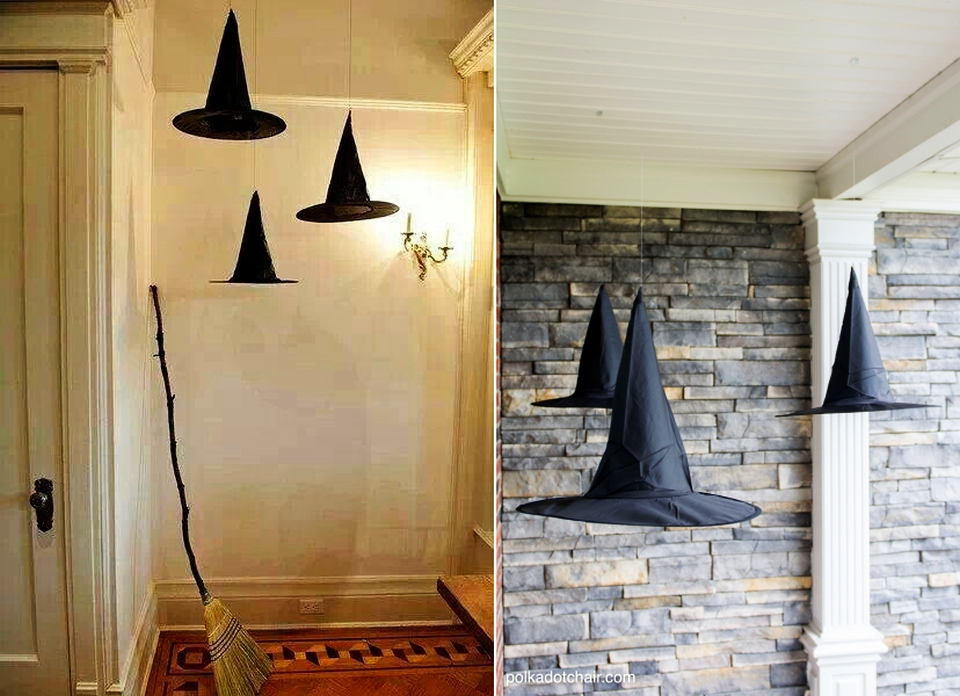 Toilet Paper Roll Bats
If you like toilet paper roll crafts, you can easily make cute bat decorations using them. Use black paper to cover the roll and then decorate with googly eyes and paper wings. Hang them anywhere around your home or turn into treat boxes.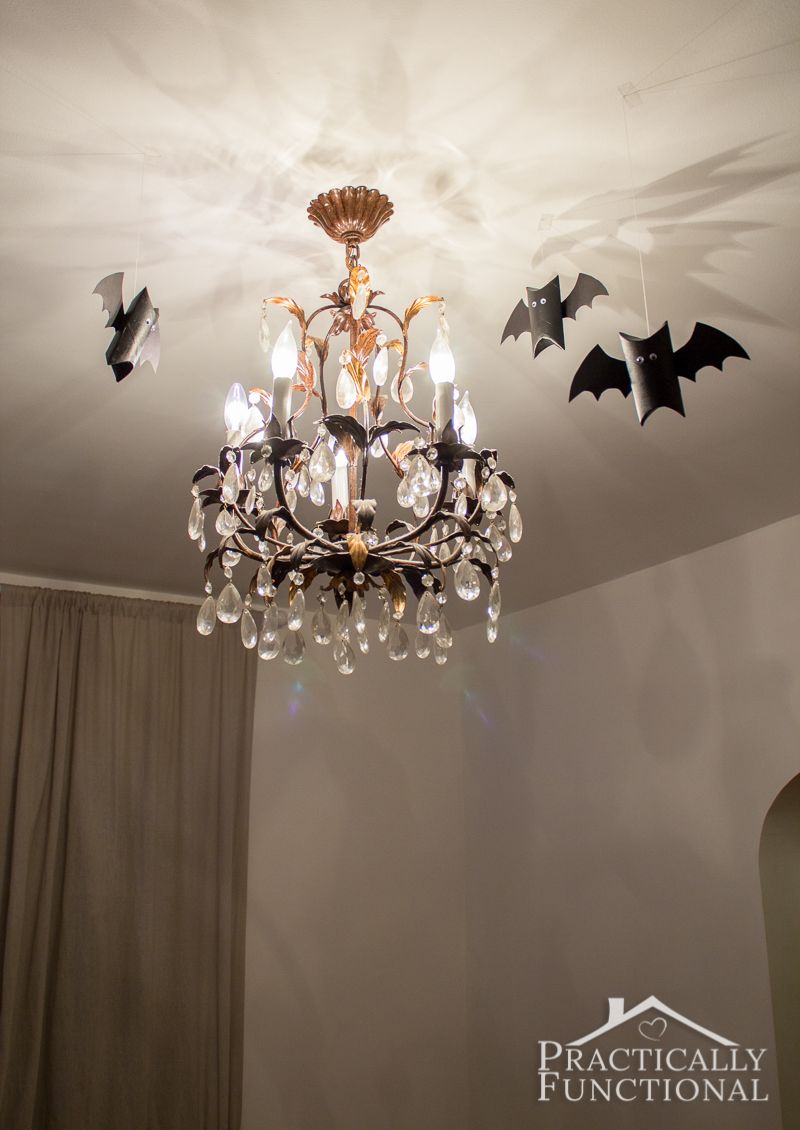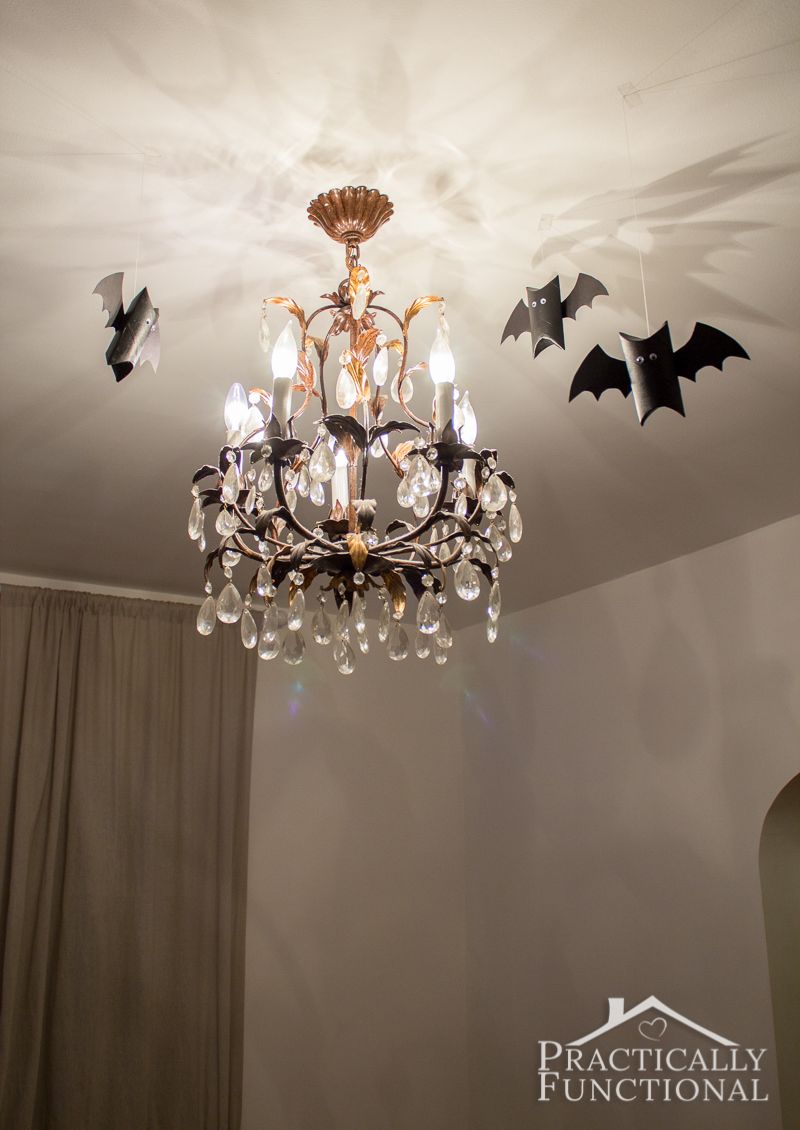 Glow Stick Brooms
You'll need glow stick bracelets, black paper and glue to create these fancy glowing brooms. Cut vertical stripes on rectangular pieces of paper, fold it onto the glow stick bracelet like a broom and your DIY glow stick brooms are ready to be hung on the wall.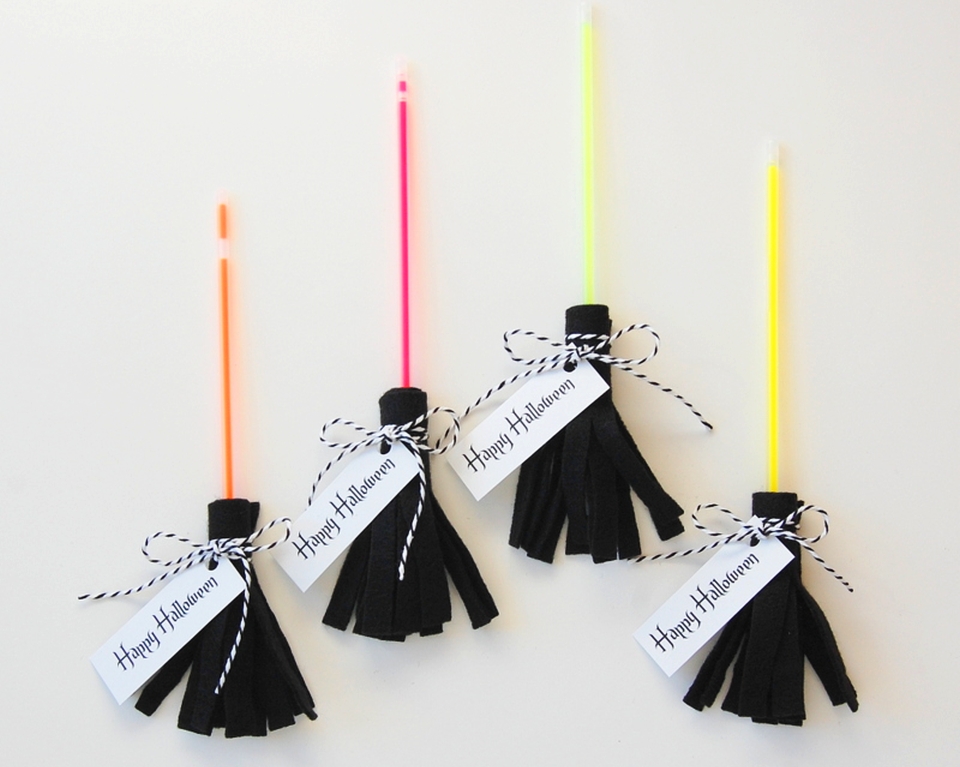 Halloween Cup Decorations
This is one of the easiest Halloween decoration ideas you can try along with your kids. All you have to do is to paint creepy faces on orange plastic cups with a permanent marker and place a light underneath. These lighted cups are one-time-use DIY decorations.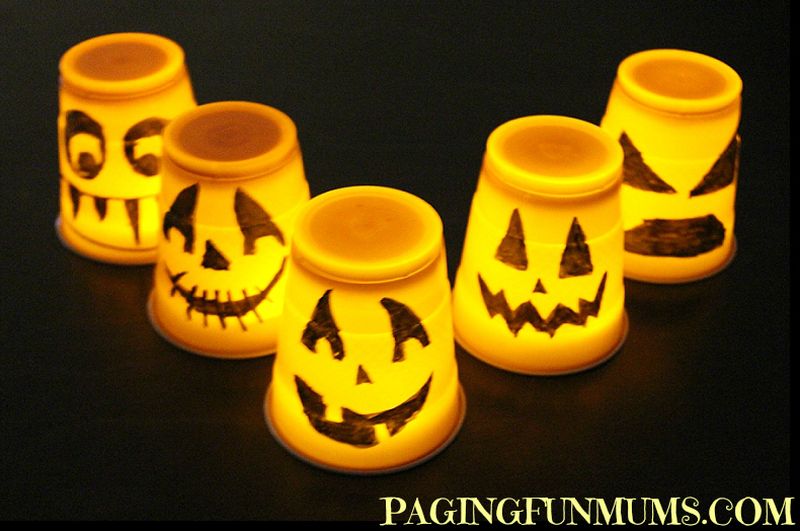 Balloon Decoration
You can easily create ghosts, monsters, pumpkins, and other classic Halloween figures using balloons, paper, and a permanent marker. These balloon Halloween decorations can be hung using a ribbon or strung as a garland.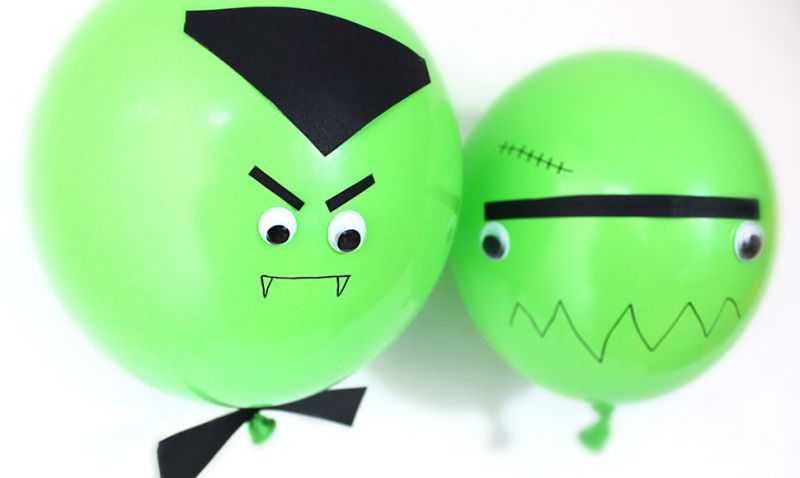 Halloween Chalkboard Signs
This is a super easy DIY Halloween project. Get some wood blocks and paint them with chalkboard paint and make desired designs using chalk. These Halloween chalkboard blocks will look great inside or outside your home.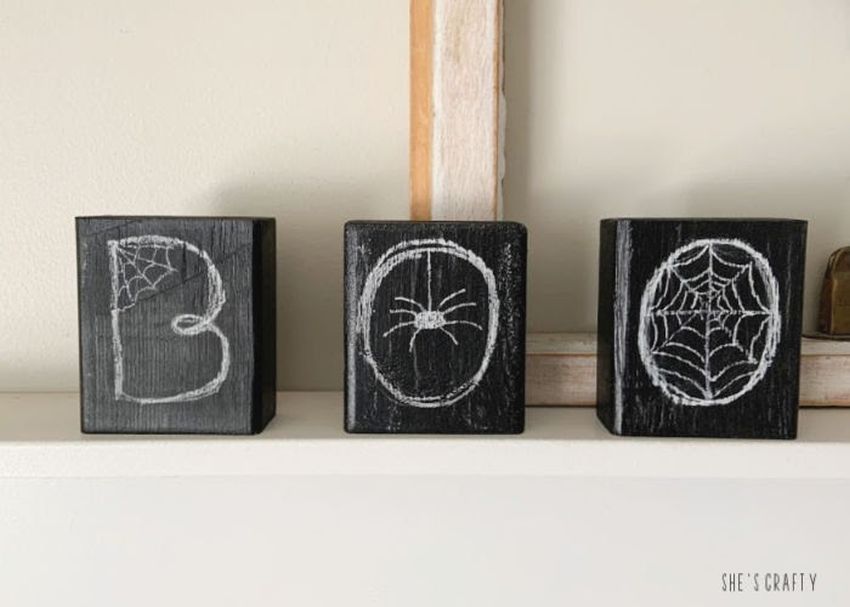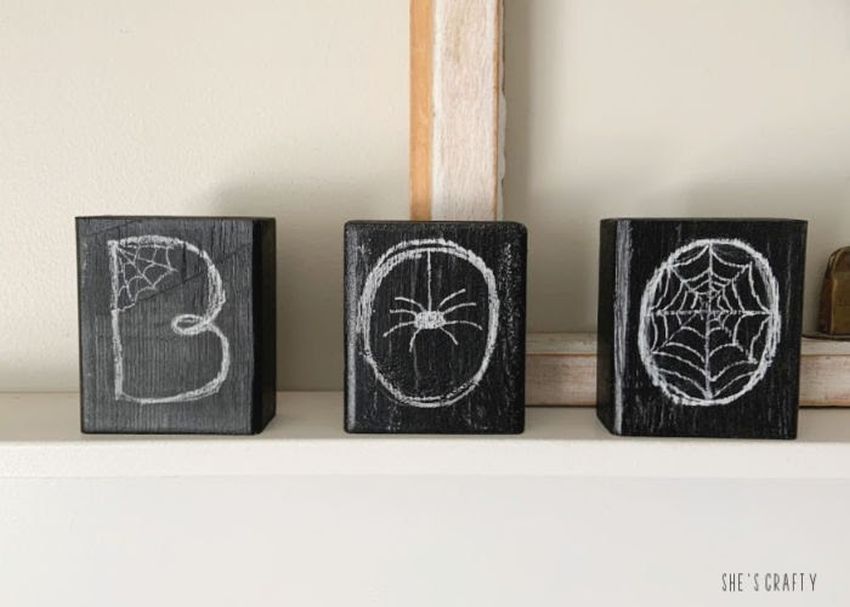 Also Read: DIY Halloween Wreath Ideas
Trash Bag Spiders
Trash bags can also be used in Halloween home décor. You can easily turn trash bags into creepy spider decorations. Just fill one with paper or leaves, make legs from thin plastic stripes and place it wherever you want!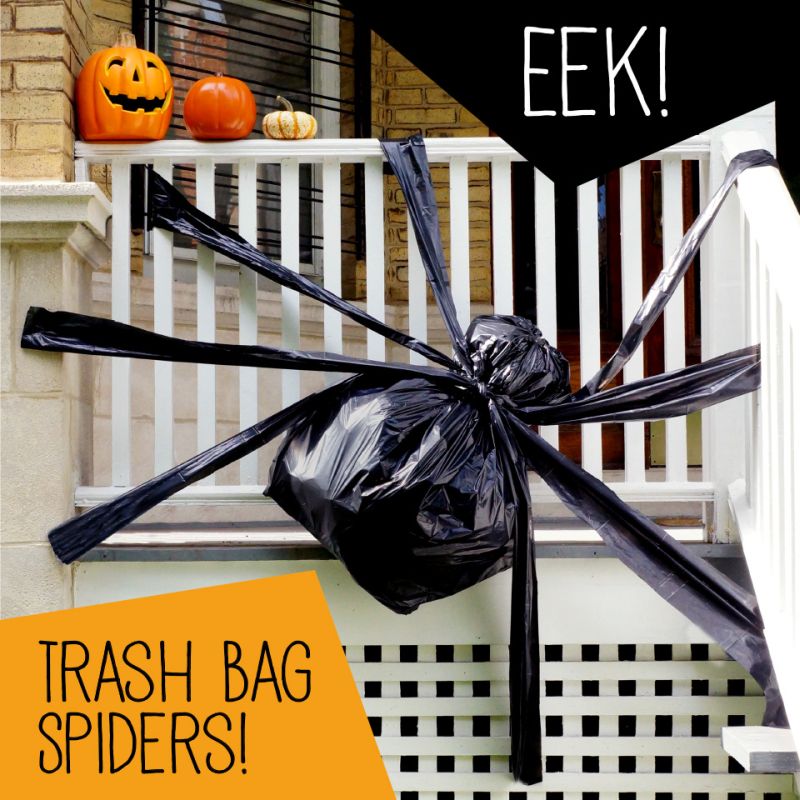 Spider's Lair
You can create a spider web out of black garbage bags. Just trace a spider web pattern on the garbage bag and then cut it out. Stick it to the wall using tape. This one will require some precision for sure, but the results are so satisfying.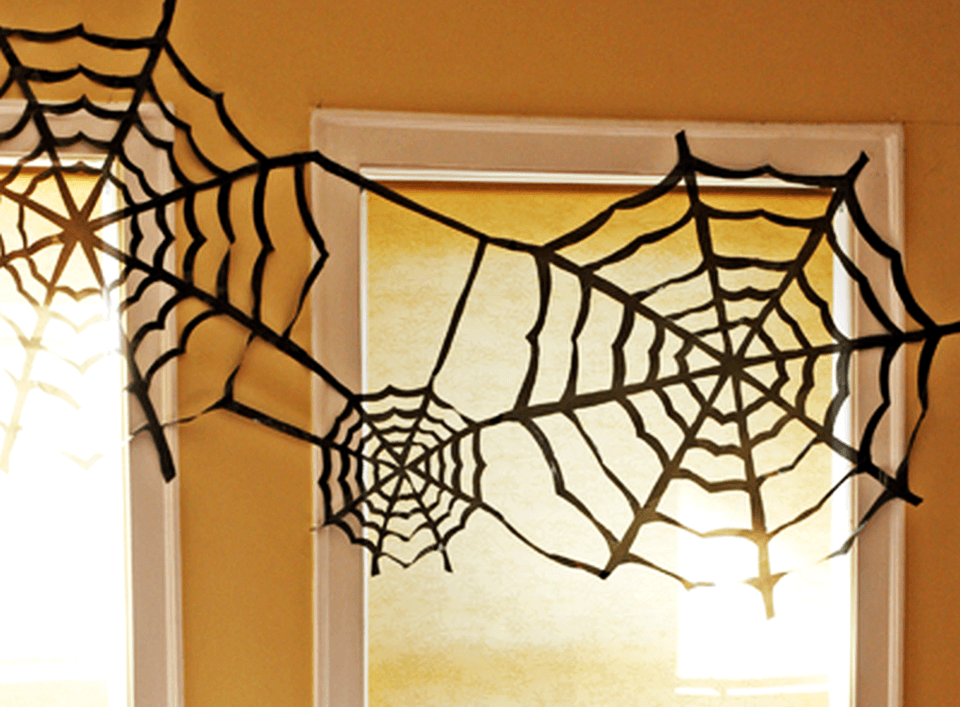 Hot Glue Spider Web
You can make a spider web Halloween decoration easily using hot glue gun. Just draw a spider web pattern on a wax paper using the hot glue gun, let it dry and you are done. It will look great over a black painted pumpkin.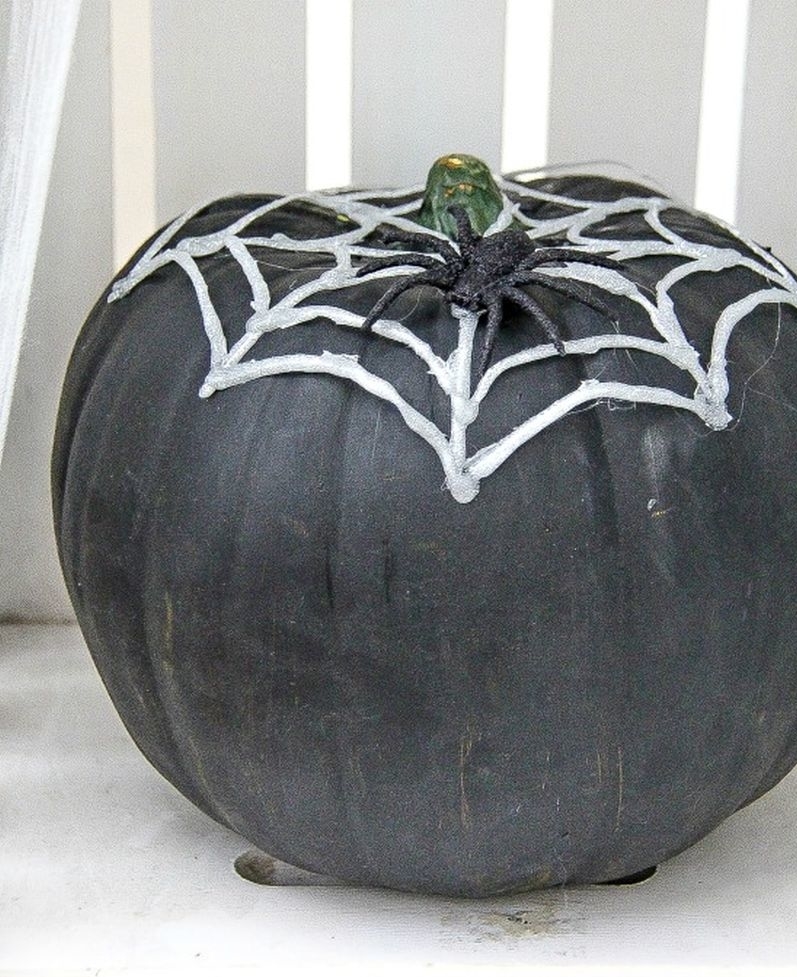 Spider Lantern
Take a leftover mason jar and fill it with cotton or fake spider web material, along with a fake spider and battery-operated light. Just three simple steps will make up this creepy spider lantern you'd love.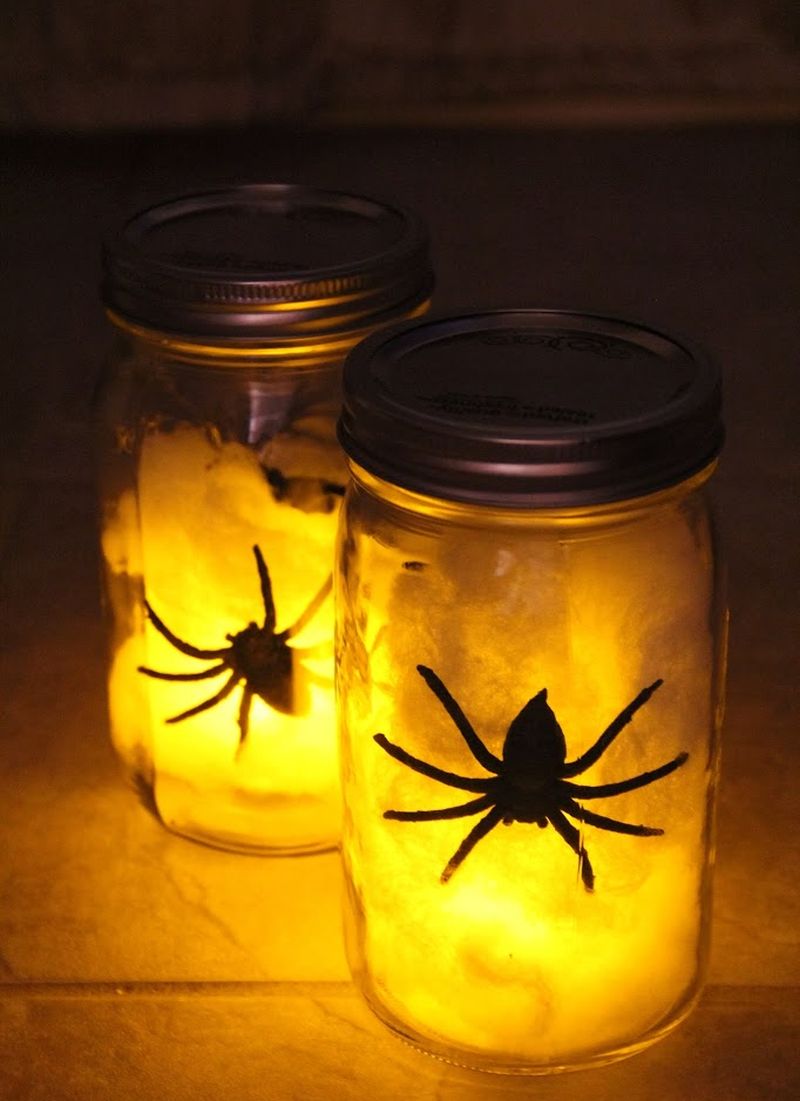 Creepy Glow-in-the-Dark Staircase
A mixture of powdered laundry detergent (containing phosphors) with water is enough to make your stairs glow-in-the-dark. Just spread the mixture all over your staircase and then watch it glow with black lights. Whoa! Climb the stairs at your own risk, once you've done this.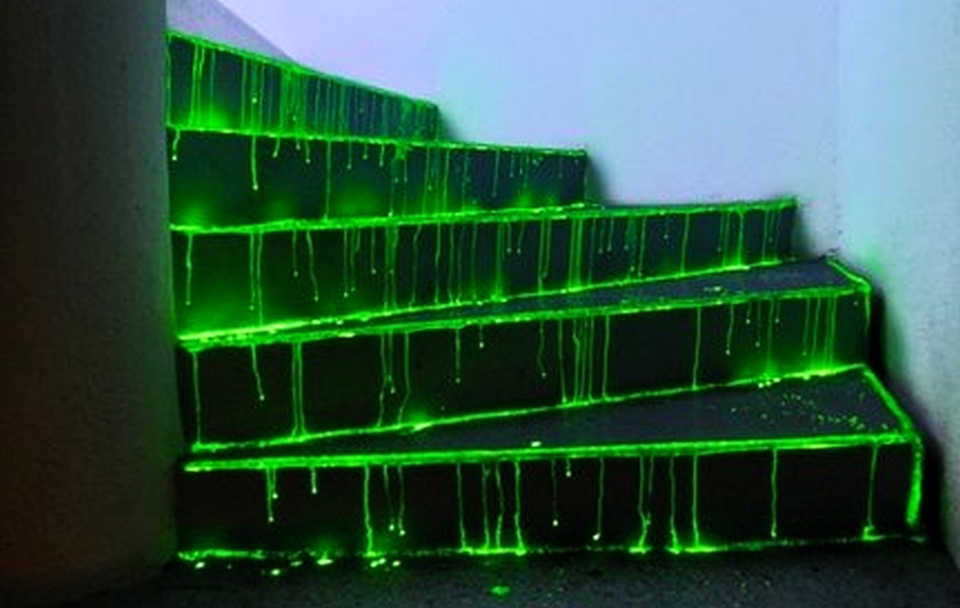 Paper Bat Swarm
Paper Bat Swarm is easy-to-make. You'll need black craft paper, scissors, and double-sided tape. Draw flying bats on paper and then cut the shapes out. Make as many as you want and attach them to walls or ceiling with the tape.
Mason Jar Scarecrow
Mason jars can be used in many different ways for Halloween decoration. A cool idea is to present mason jars as scarecrows. Paint them, add googly eyes and decorate with burlap.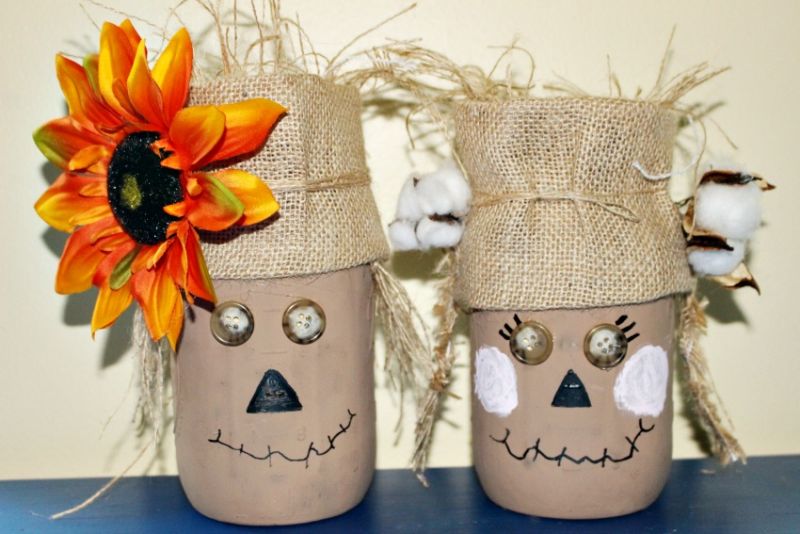 Flower Pot Halloween Decoration
Flower pots can be turned into monsters and jack-o'-lanterns. Just paint the desired faces on them and have them stationed gloriously on the porch. You can even stick paper cut-outs to mark faces. These creepy flower pots are simple and can be prepared easily.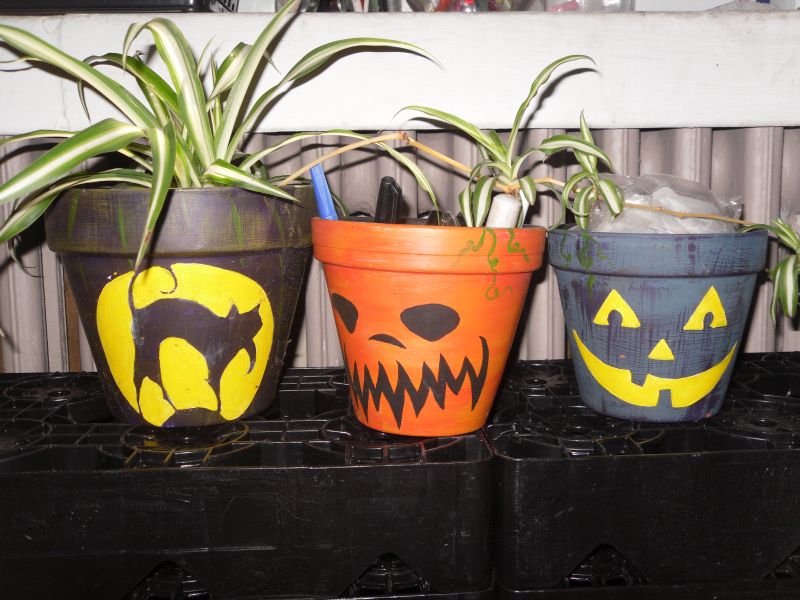 Wine Bottle Mummy
If you don't have much time to create a table centerpiece for Halloween, you can make one quickly using a wine bottle. This wine bottle mummy is super easy to make. Just wrap the bottle with a white ribbon and add two googly eyes to complete the horrifying frightful look.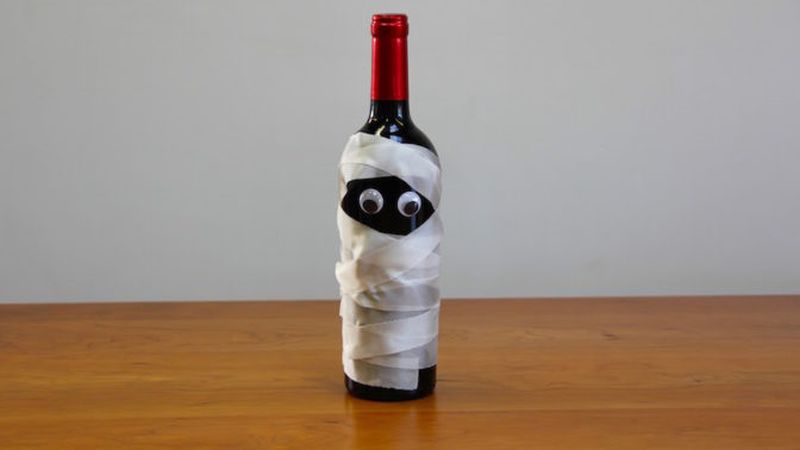 Bloody Candles
Pour drops of red wax on a white candle and the bloody candle is ready to haunt your guests. It will make these candles appear as if bleeding in pain.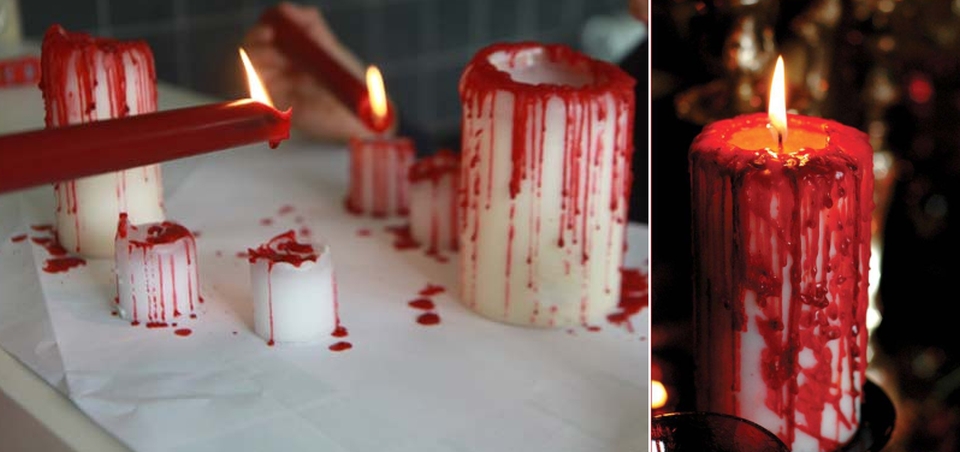 Floating Ghost
Using a thin muslin cloth you can create a scary floating ghost decoration for your home. You need to add two black eyes and make it float using a thread. Lights will further intensify the ghoulish effect.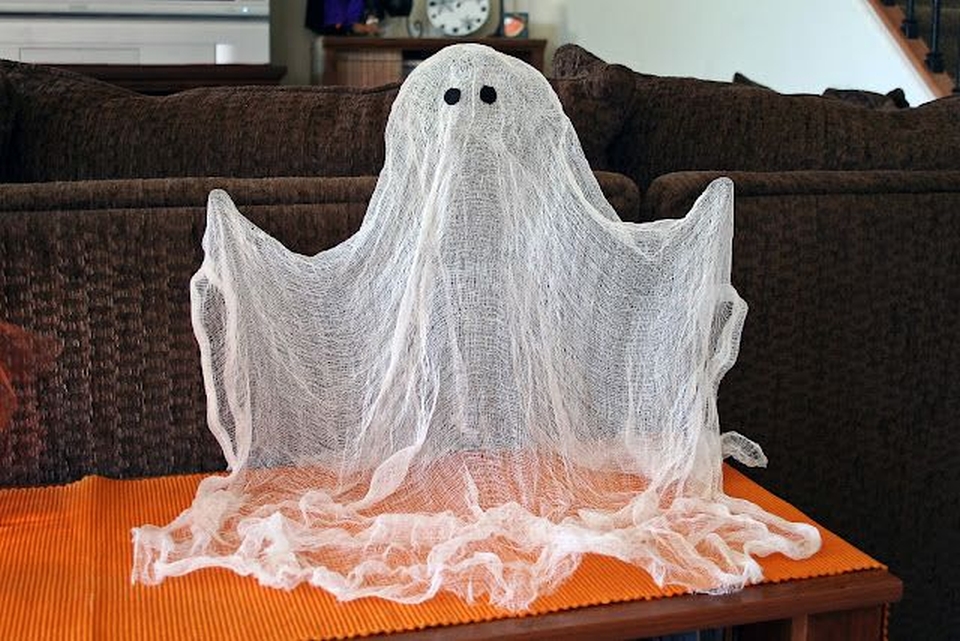 No-Sew Jack-o'-lantern Pillow
Cut out shapes or wordings from black felt and paste to make the Jack-o'-lantern pillow. Sticking them on a plain pillow cover will ensure a scary look. These no-sew pillows provide you with a quick and spooky way to decorate the home.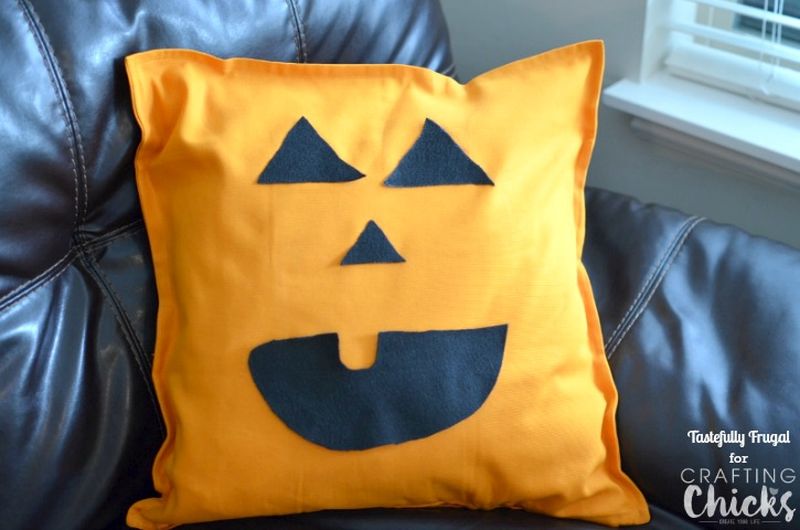 Painted Pumpkin
If you are short of time but want simple yet impressive Halloween decoration, we suggest you go for painted pumpkins. There is mess that's associated with pumpkin carving – you just need to paint pumpkins in the desired color or make creative designs on them. It is the newest Halloween trend becoming popular for its convenience and safety. Here are a few easy and creative pumpkin painting ideas for inspiration.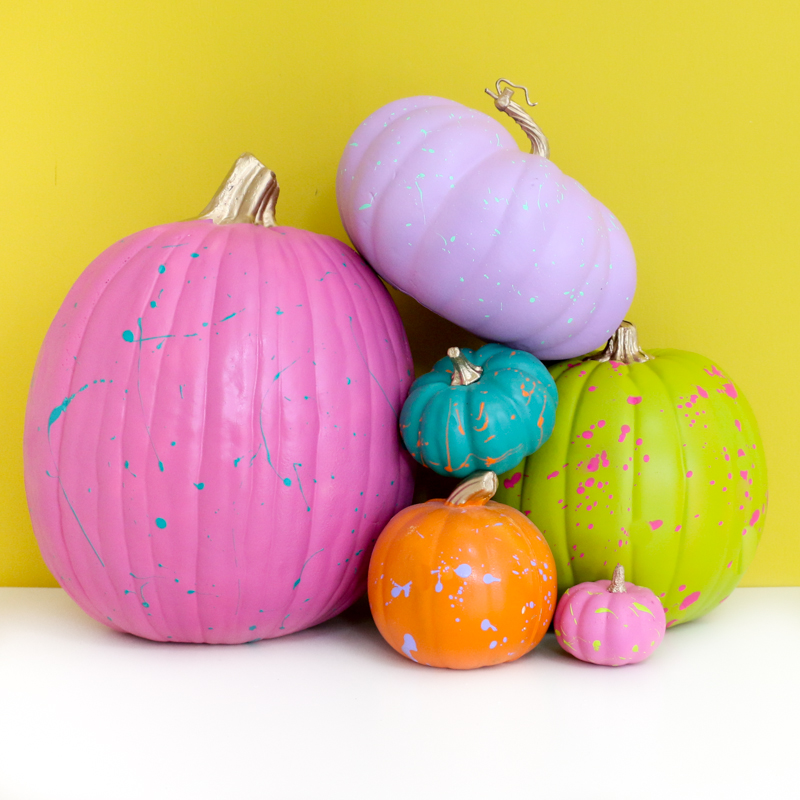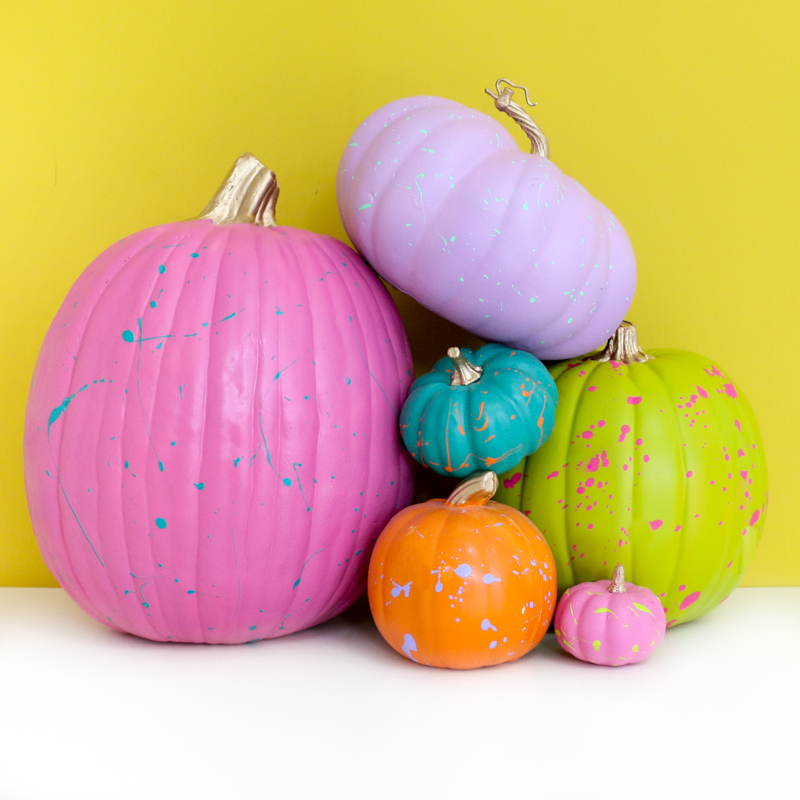 Sock Halloween Pumpkin
Looking for easy no-carve pumpkin decorations? The pumpkin made of socks can be a great idea. You can also use paper, wood and balloons. There are many other ways to make Halloween pumpkin decorations.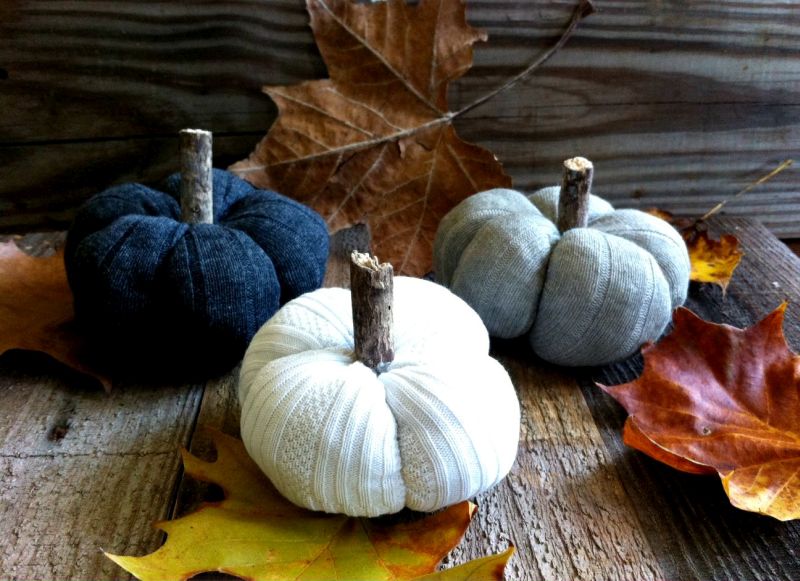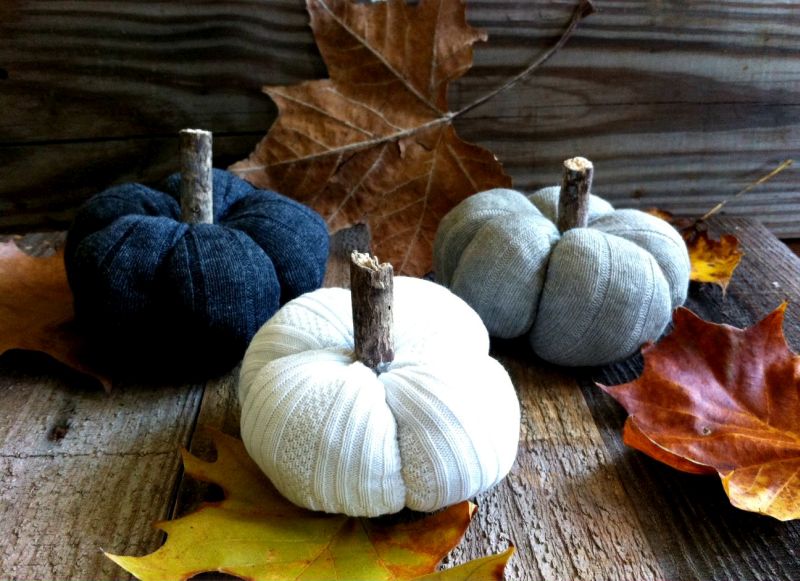 DIY Yarn Pumpkin garland
Don't want to decorate with real pumpkins? Well, make DIY pumpkins out of old yarn, attach them to form a garland and have them hanging over your fireplace. Make sure yarn is orange to resemble the real pumpkins.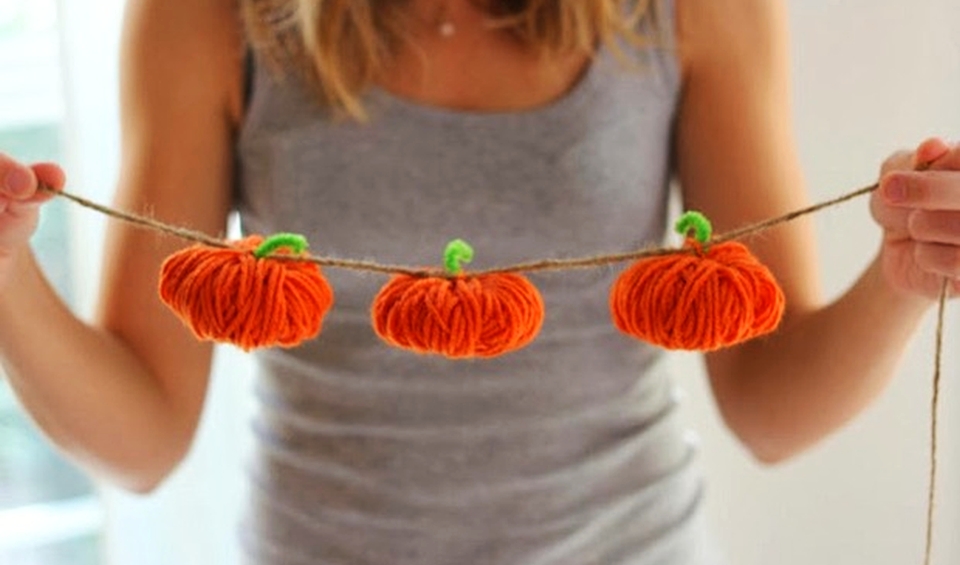 Toilet Paper Pumpkin
This is an easy Halloween craft you can prepare in minutes. You just need toilet paper rolls, pieces of fabric and a few other basic supplies. Wrap up the toilet roll with fabric in a way that it looks like a pumpkin and finally decorate with fake leaves and wood sticks. There is no need for gluing, sewing, or other hard crafting.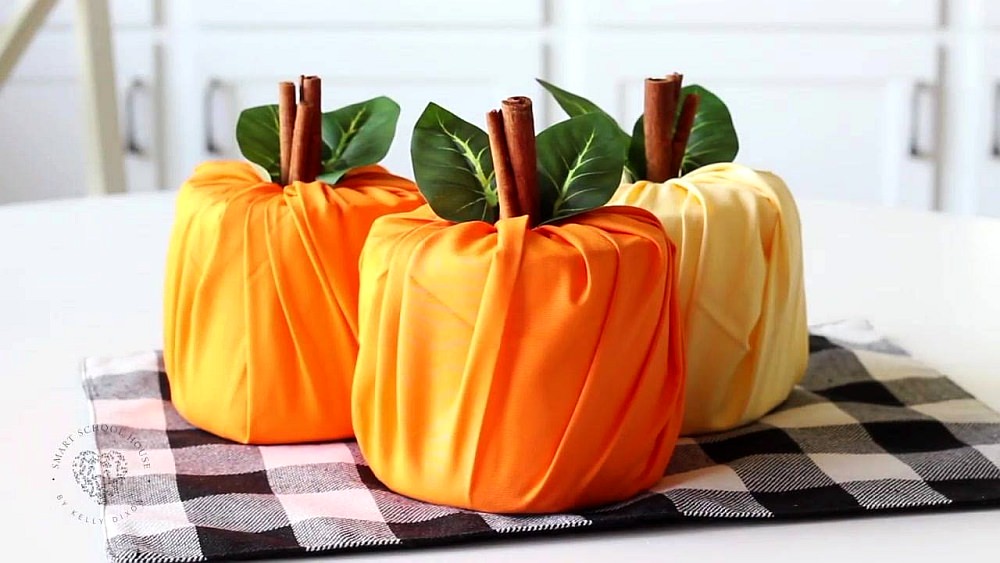 Succulent Monogram Pumpkin
If you want to make some festive and cheerful decoration for Halloween, this succulent monogram pumpkin may be a good option for you. Just paste the succulent cuttings all around the letter using the hot glue gun. Tada!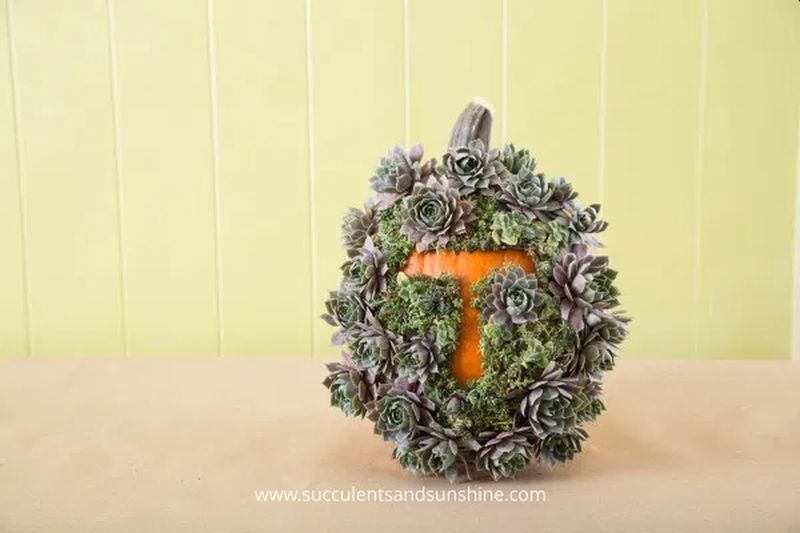 Hula Hoop Halloween Wreath
This Halloween wreath can be made easily by wrapping a hula hoop with burlap. You can use any round item. Next you need to decorate the wreath with green leaves and flowers. It will look stunning on the front door.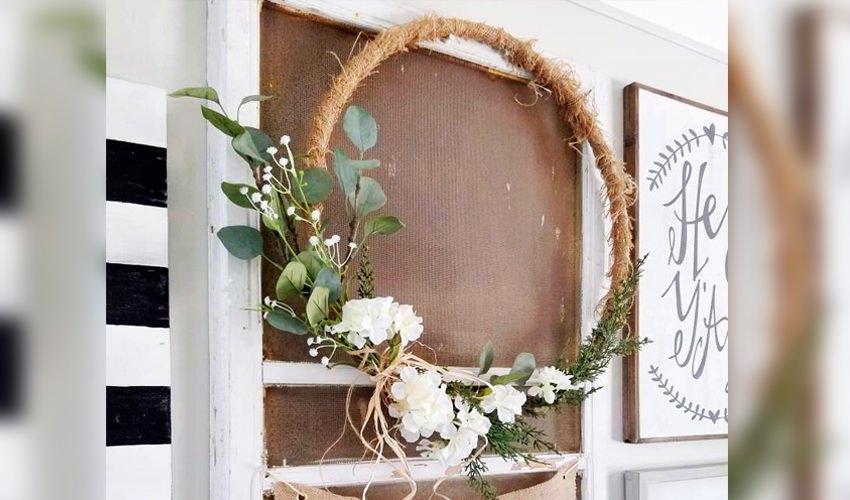 Halloween Window Silhouettes
If you have skills in paper crafting, you can easily create figures like knife, zombie, witch etc., and stick them on your window with tape. Decorating windows with paper silhouettes is a cool way to impress your guests and neighbors on Halloween, while simultaneously giving them a scare.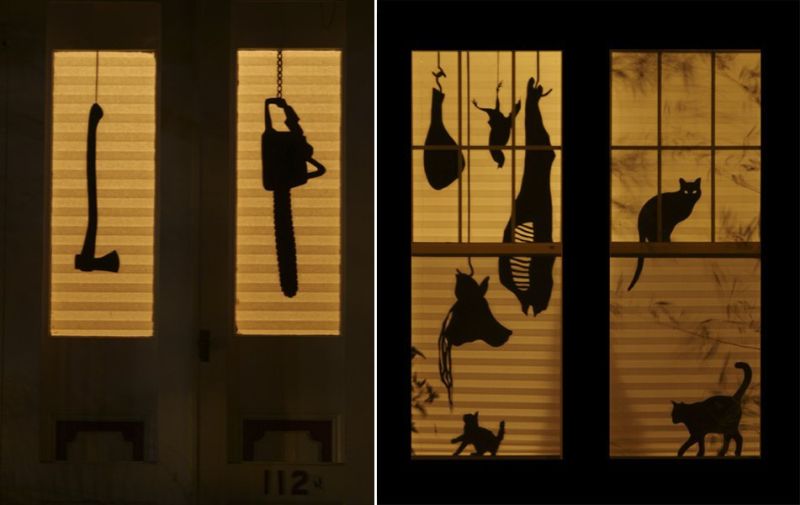 Mummy Wreath
Take an old metal wreath form and wrap it around with cheesecloth. Add two googly eyes and it is ready to hang on your front door. You can cut out a mouth for the mummy wreath from black felt or paper.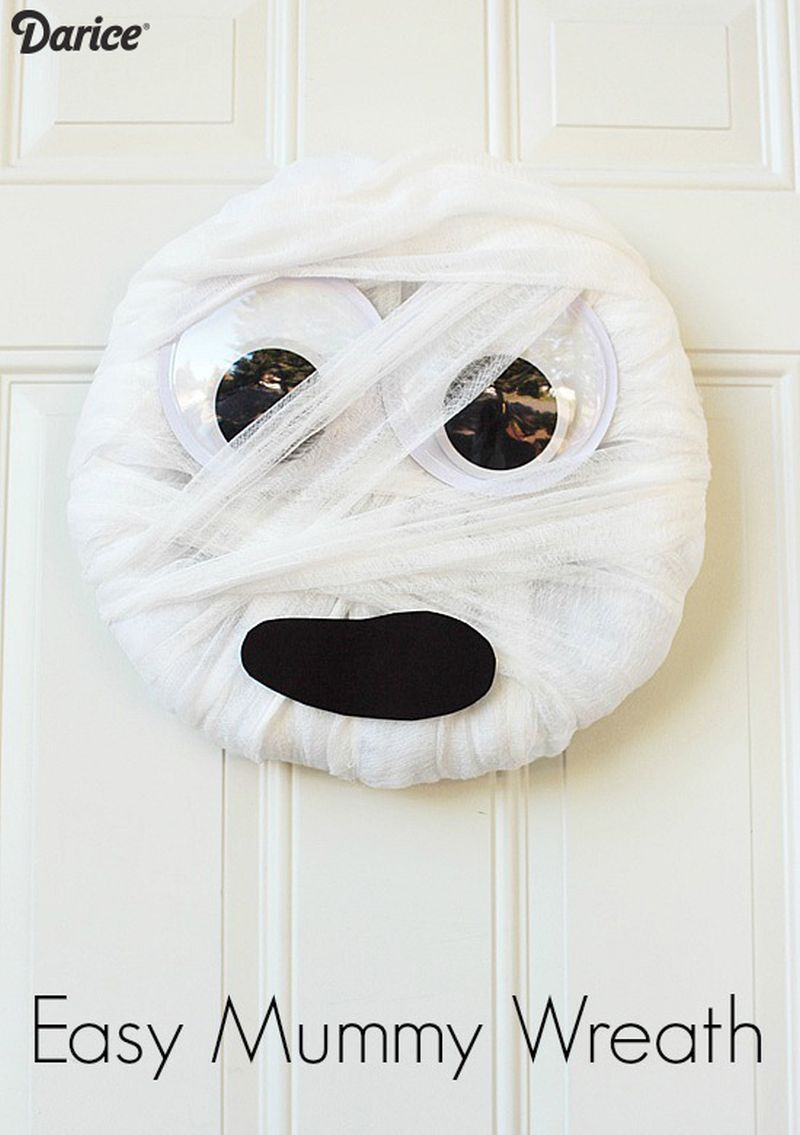 Pumpkin Cooler
Another cool way to celebrate while maintaining the Halloween frenzy is to turn a pumpkin into a beverage cooler. This way it will serve your guests with chilled drinks and also double as elegant Halloween decor.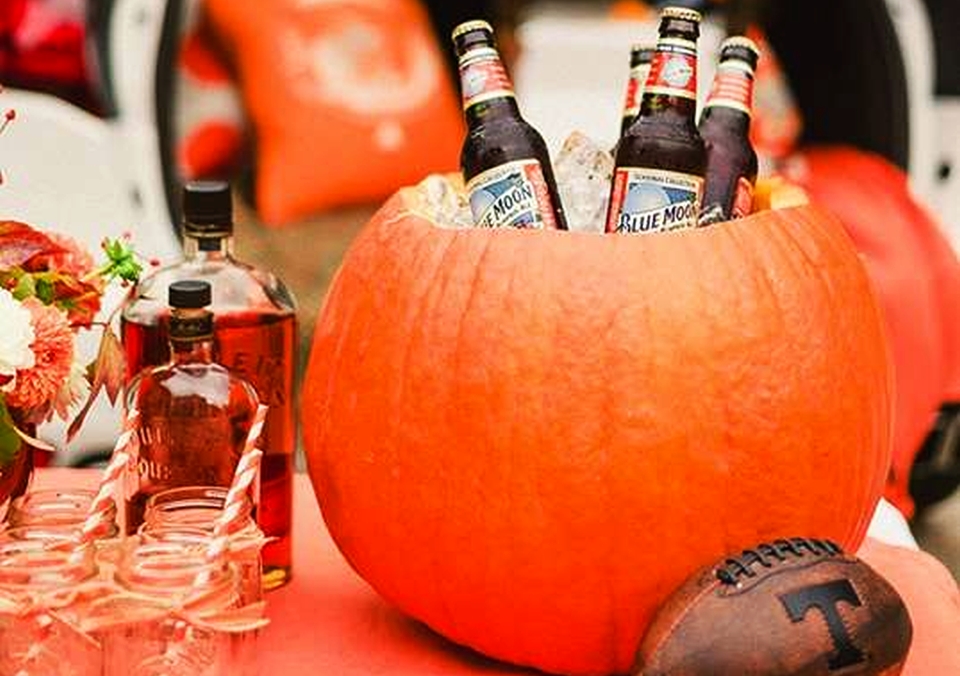 Also Read: 30 Quick and Easy DIY Halloween Crafts You can Try at Home
Spooky Twig Wreath
A few twigs and thin branches you have collected from around your house can easily be used to make a spooky Halloween wreath. You just need to glue up the twigs in a pattern of choice. The twigs can even be painted for a colorful look.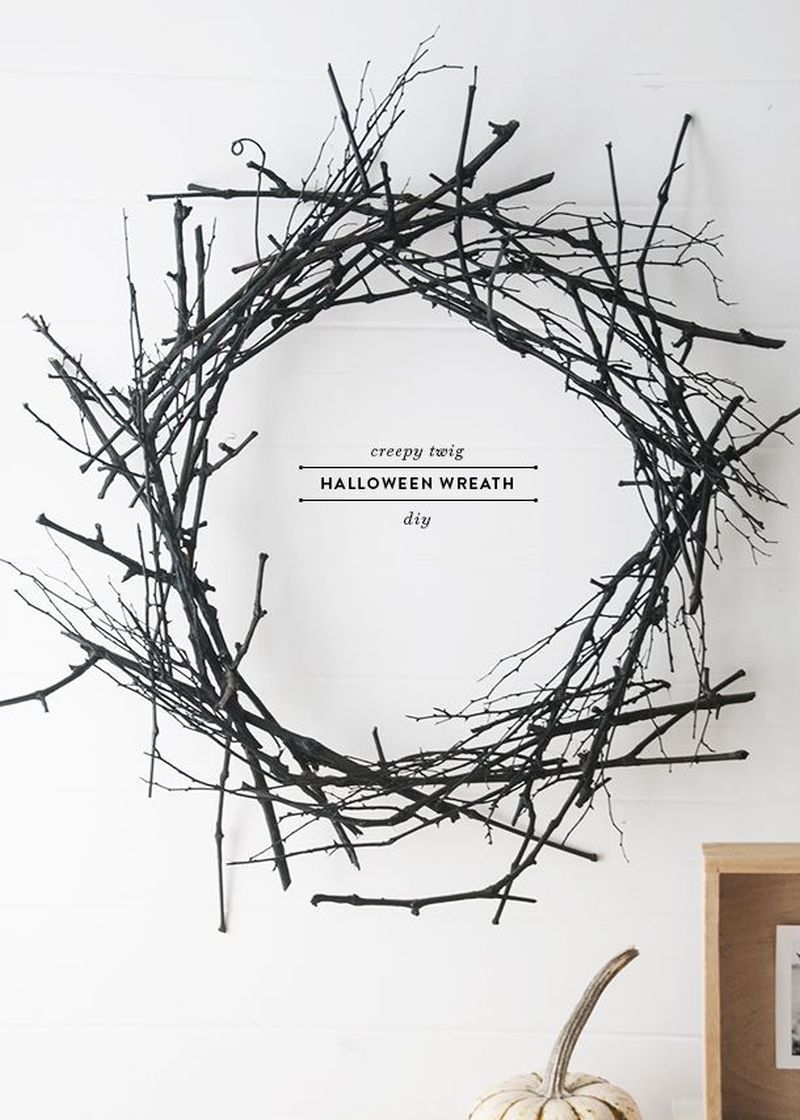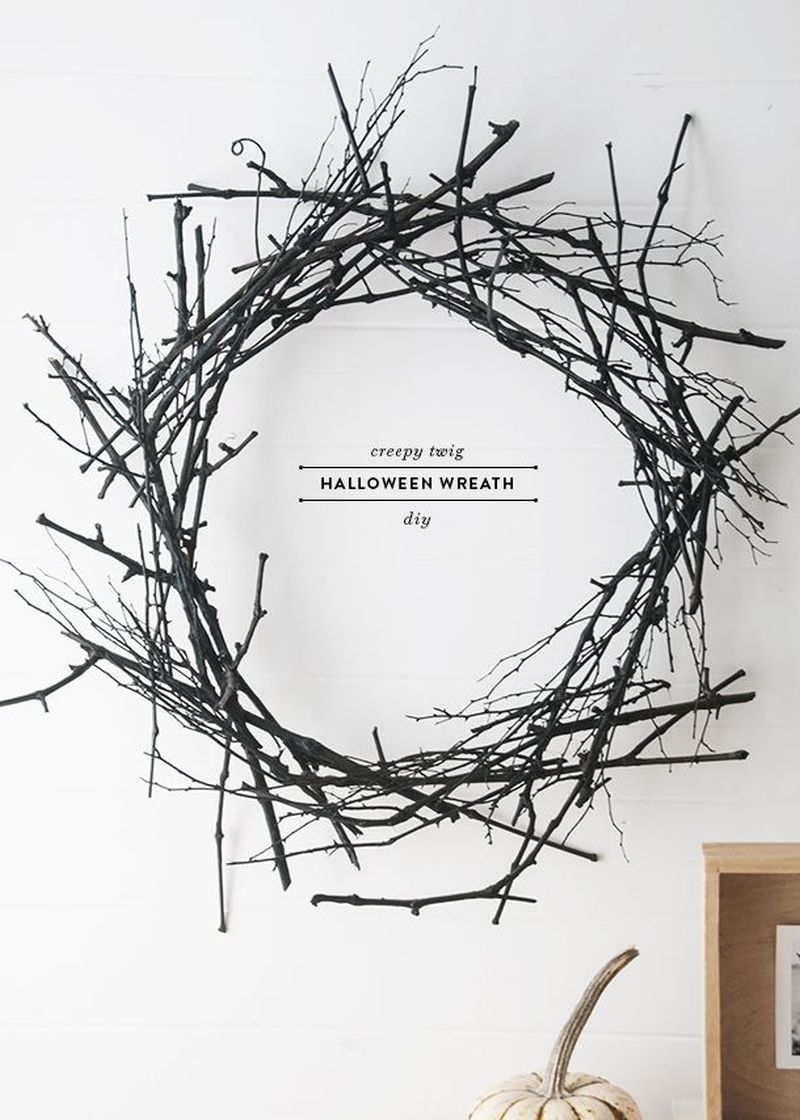 Bat Branches
All you have to do is cut a few branches from a tree or shrub in your garden and arrange them in a vase full of foam. Tie black ribbons in double knots to resemble bats and add white dots for eyes. The bat branches are ready to spook your guests.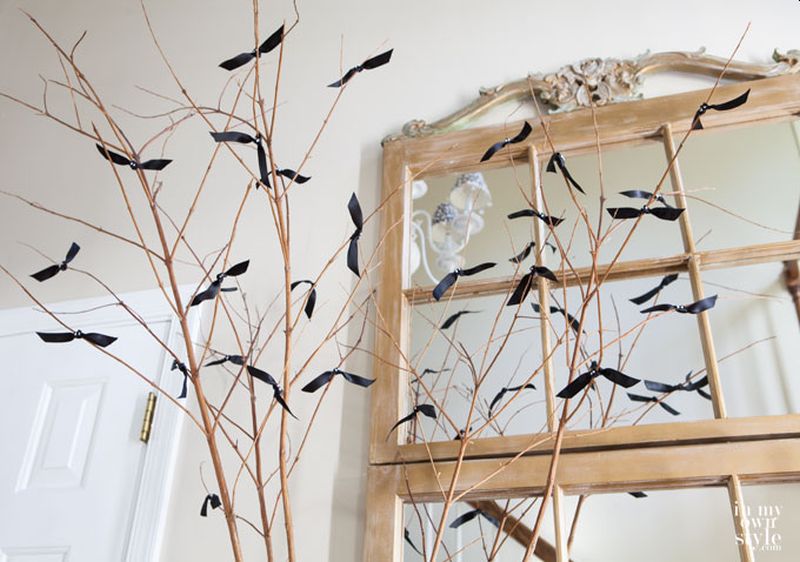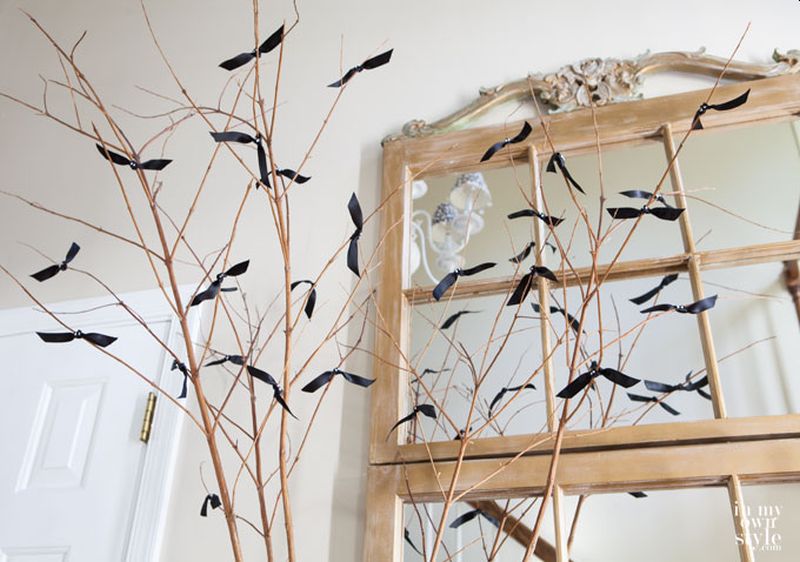 Candy Corn pine cones
Collecting pine cones and then turning these natural items into beautiful Halloween decorations is surely a great activity. You can turn them into candy corn decorations easily by spray painting in three different colors.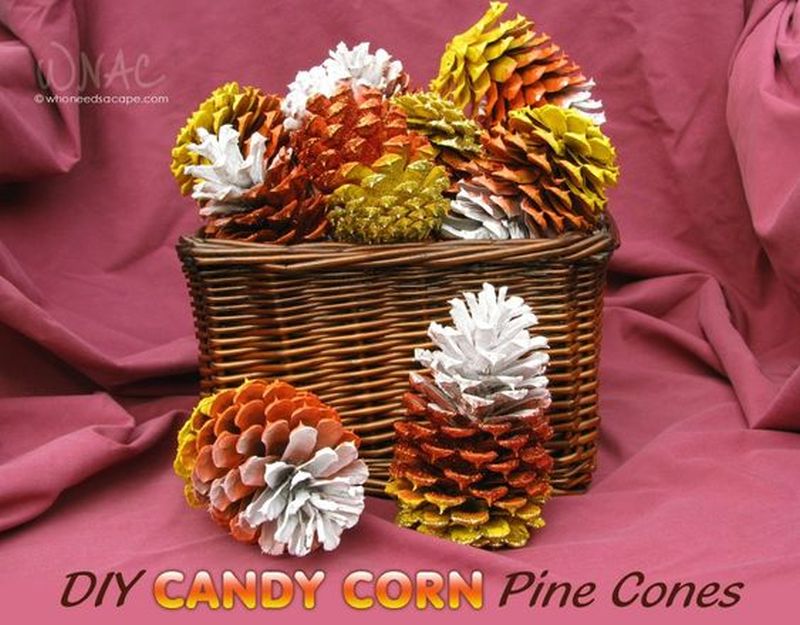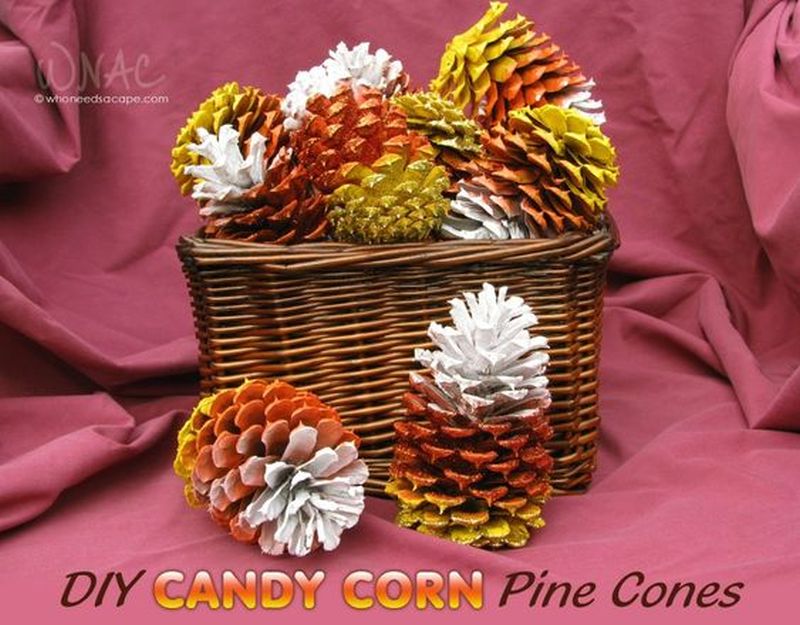 Origami Halloween Lights
This one is really easy to craft. Fold a simple origami balloon, draw scary faces on it and repeat the process. Then, attach the balloons to the light strings with tape. Voila! You've got a perfectly spooky string of lights ready for Halloween.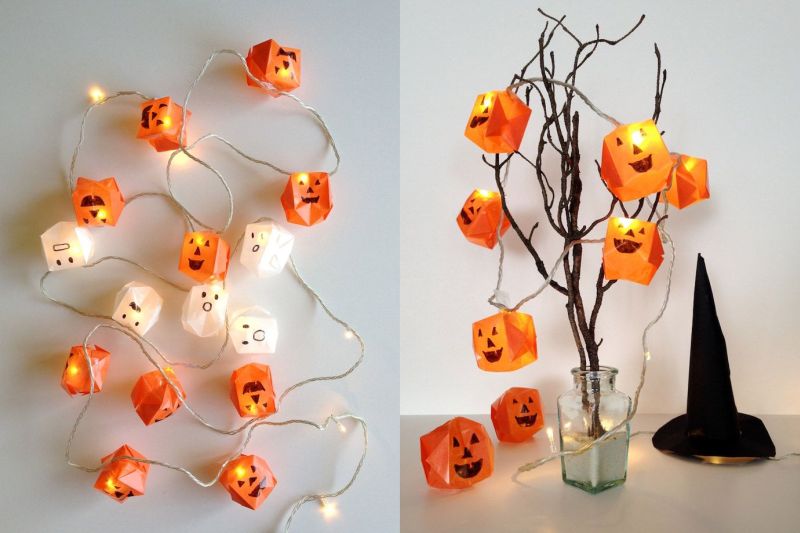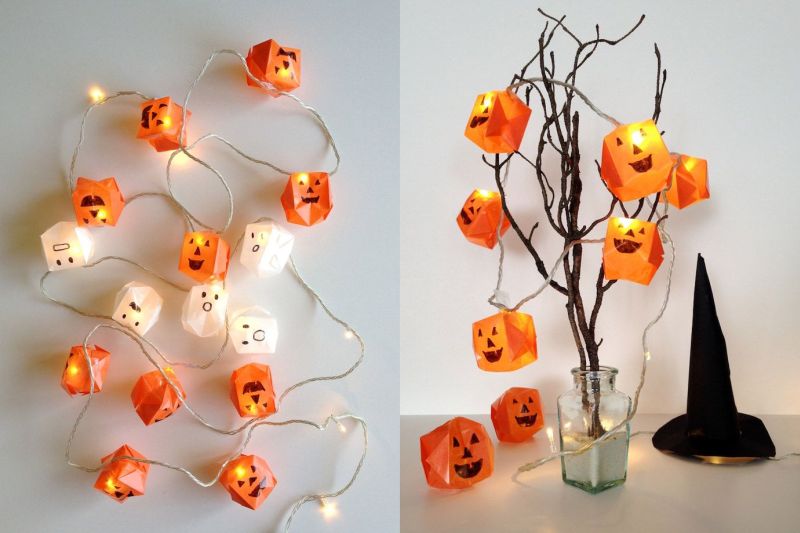 Silly Ghost Balloons
Inflate balloons with helium, tie with ribbon and draw silly expressions on them with a black marker. Wrap sheets of tissue paper on each balloon, with scalloped edges on the bottom. These silly ghost balloons are perfect to greet your guests.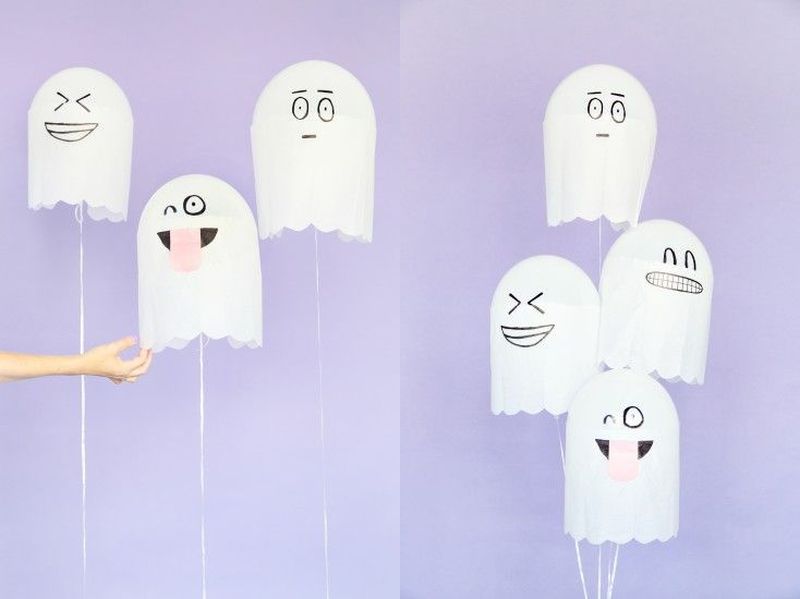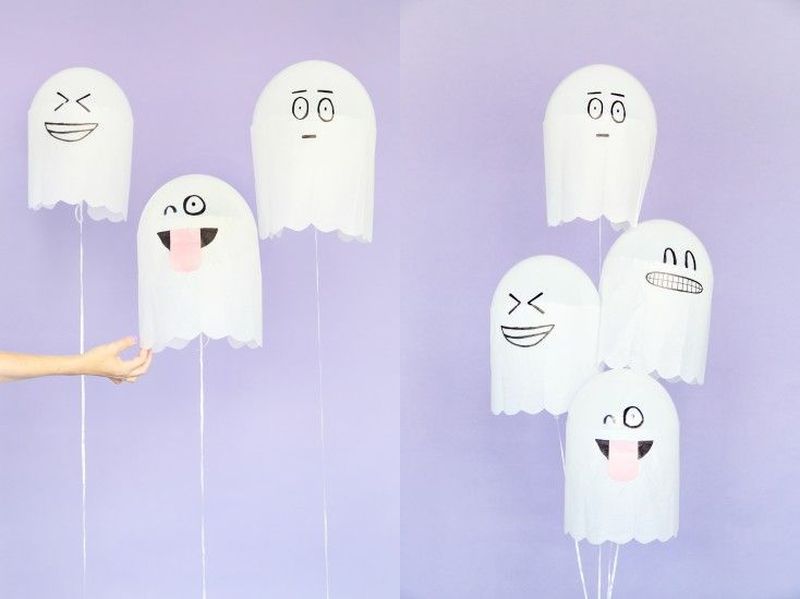 Paper Skull
If you have an artistic nerve, you can try making skulls out of paper or old cardboard. These skulls can even be painted for a swanky touch. Find a tutorial to make spooky paper skulls at Spookyblue.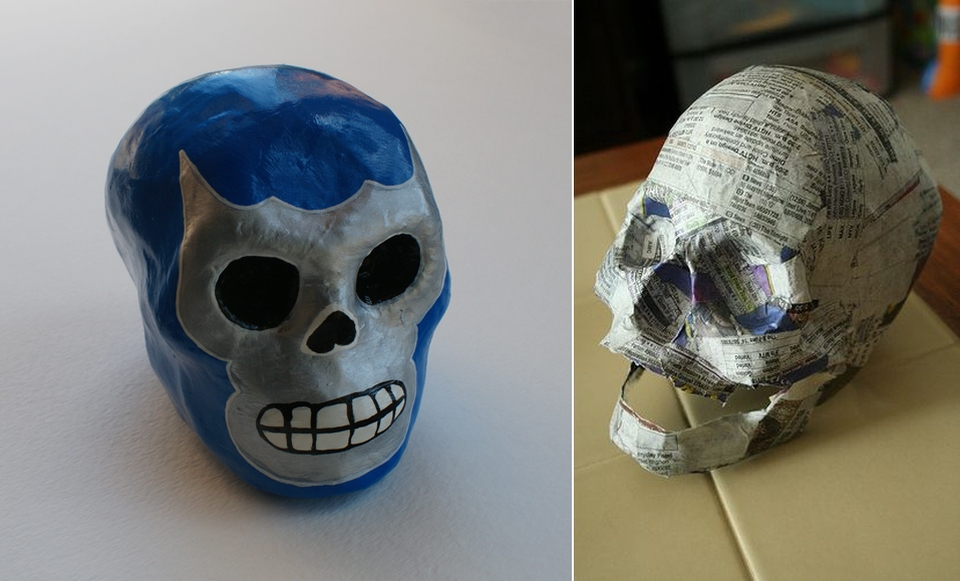 Yard Ghosts from Plastic Bag
Spook up your yard with hanging ghosts made of plastic bags and cloth hangers. Just wrap up plastic around the hanger, draw a spooky face on it and it is ready. You can put these ghost decorations into bushes of your garden or hang on trees.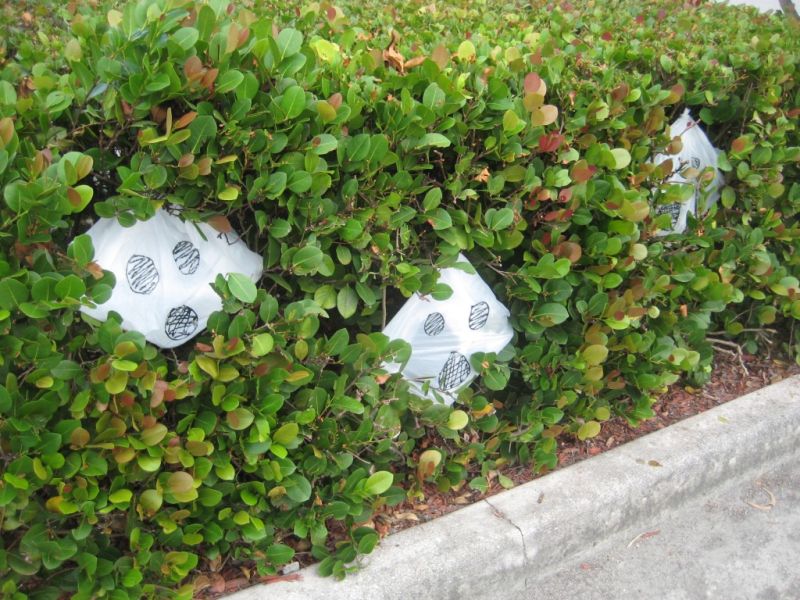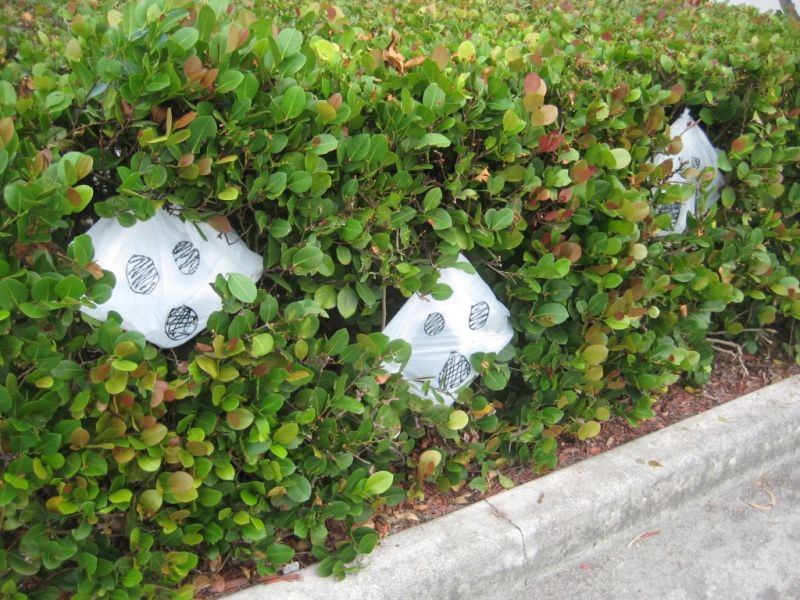 With these fun creations, you can instantly get into the spooky spirit. These easy crafts will surely save your day and be the best decorations just in time for Halloween.