A spooky pumpkin patch whether real or fake is a well-known decoration for Halloween night but when it is combined with lights, it makes an even cooler appearance. Nowadays, you can find ready-made pumpkin string lights in the market, however, if you're a DIY type, try making origami pumpkin lights by yourself. Sounds fun, right?
Well, today we're sharing with you a tutorial by Handmade Charlotte to make origami pumpkins that can be attached to a light strip to create a cool Halloween light. The DIY is simple – all you need is to fold paper into cube-shaped balloons, draw scary pumpkin faces on them, secure them to a string of lights and place anywhere in the house.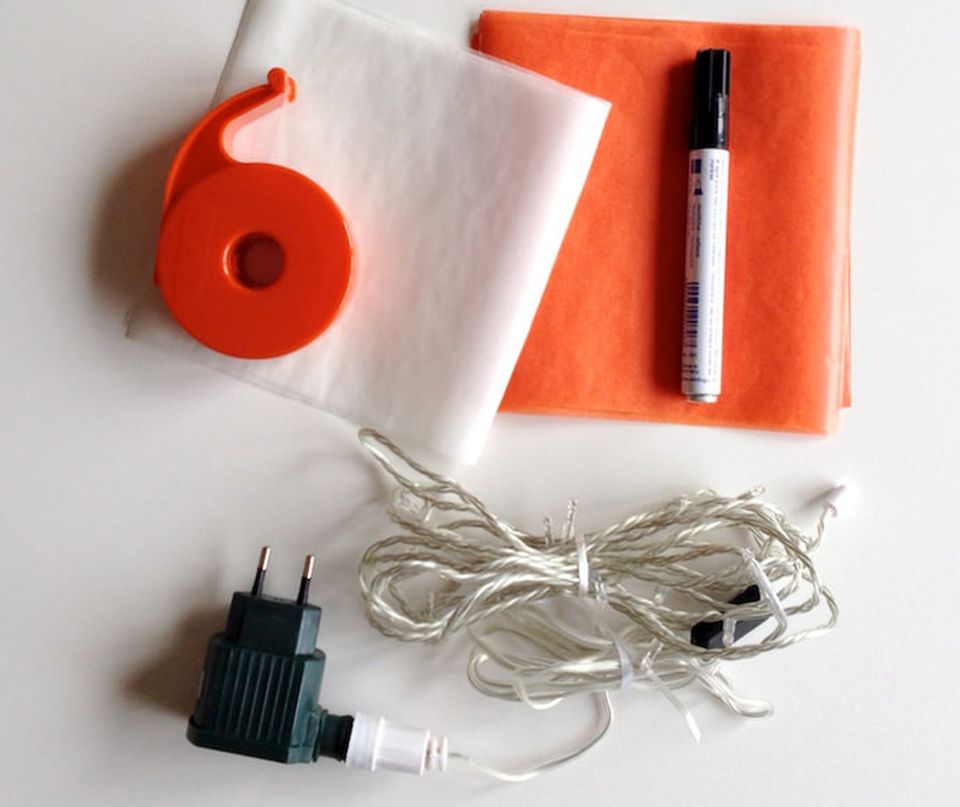 The materials required to make origami pumpkin lights include wax paper (10 orange and 5 white), 20 LED Christmas lights, tape and a black marker. Keep scrolling to know the steps to fold the paper: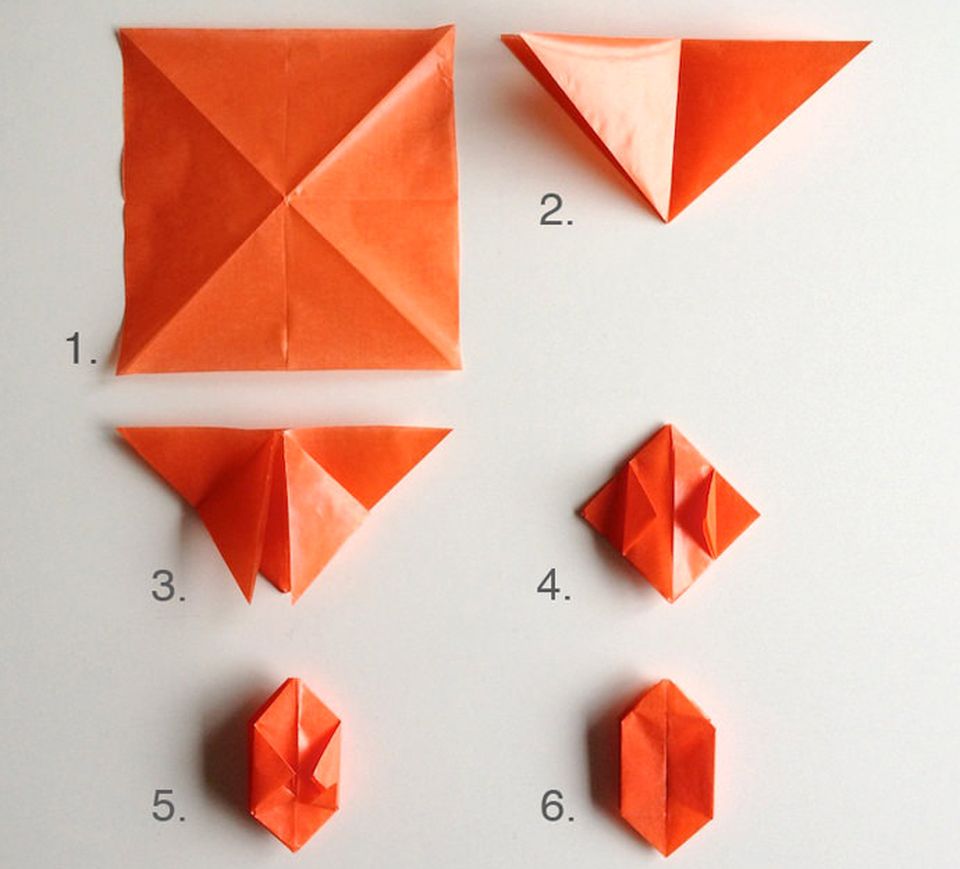 Step 1: Make 6 x 6-inch pieces of orange and white wax paper. Now take one piece and fold in half twice and crease. After that, unfold the paper, turn it and fold twice diagonally.
Step 2: Make a triangle (boat base).
Step 3: Fold the four flaps down right to the middle. This step should be done carefully without any confusion otherwise your design will be ruined.
Step 4: Over again, fold all the four side corners to the middle one by one.
Step 5: Now, fold the four flaps into pocket-like structures and you'll get the pumpkin form.
Step 6: Make as many paper balloons and draw spooky pumpkin faces on each. Make sure you draw eyes toward the top opening of the origami so that the faces can be hanged from the light string.
Step 7: Blow them up gently, and attach to the light string with tape. It will certainly be a striking Halloween decoration that you can proudly say your own.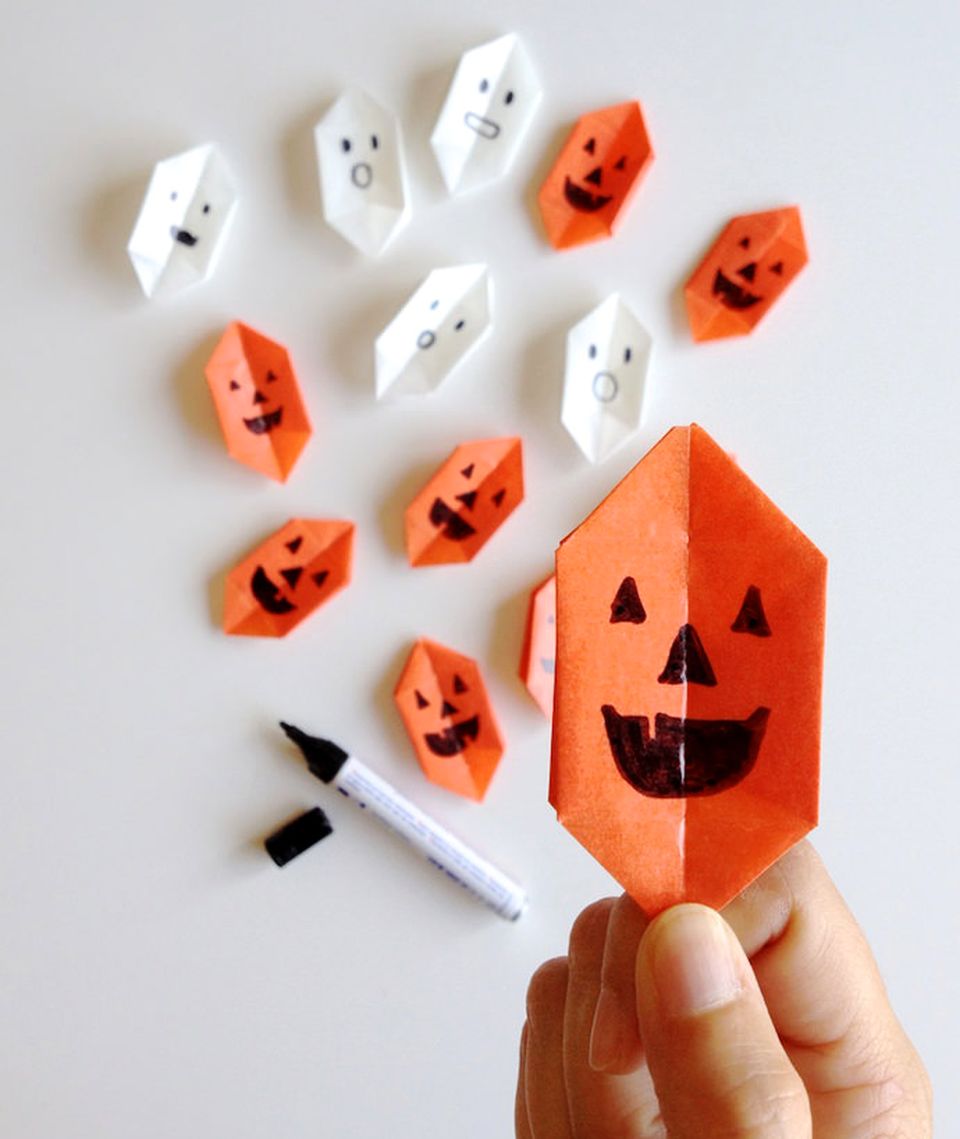 This is how you can make cool Halloween-themed lighting for the upcoming party. Hope, you'll enjoy creating these origami pumpkin lights as much as the origami spider web.
Let us know about your views on the creative 'Do It Yourself' idea and also whether you're trying out this DIY Halloween craft or not.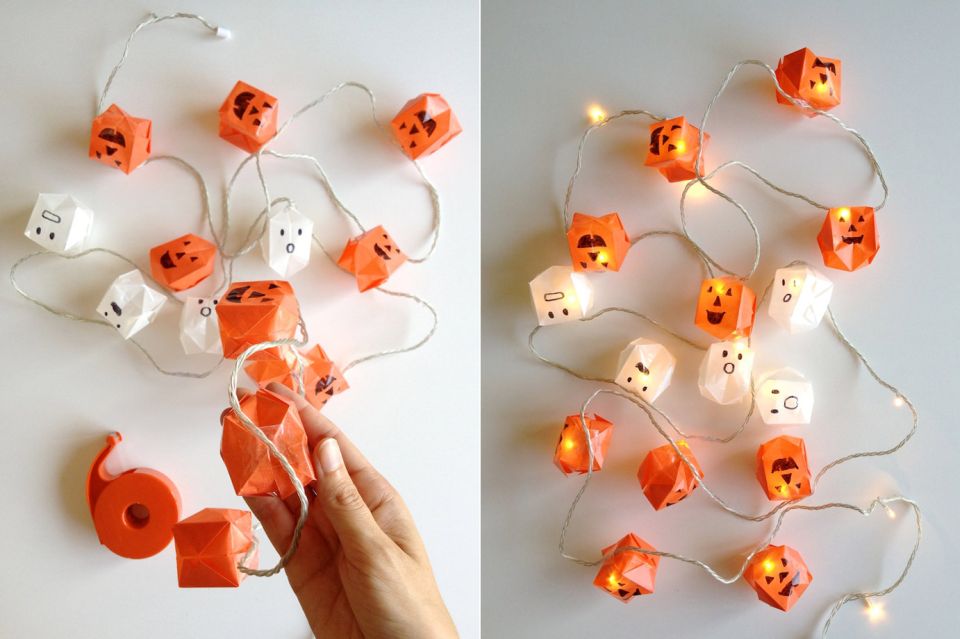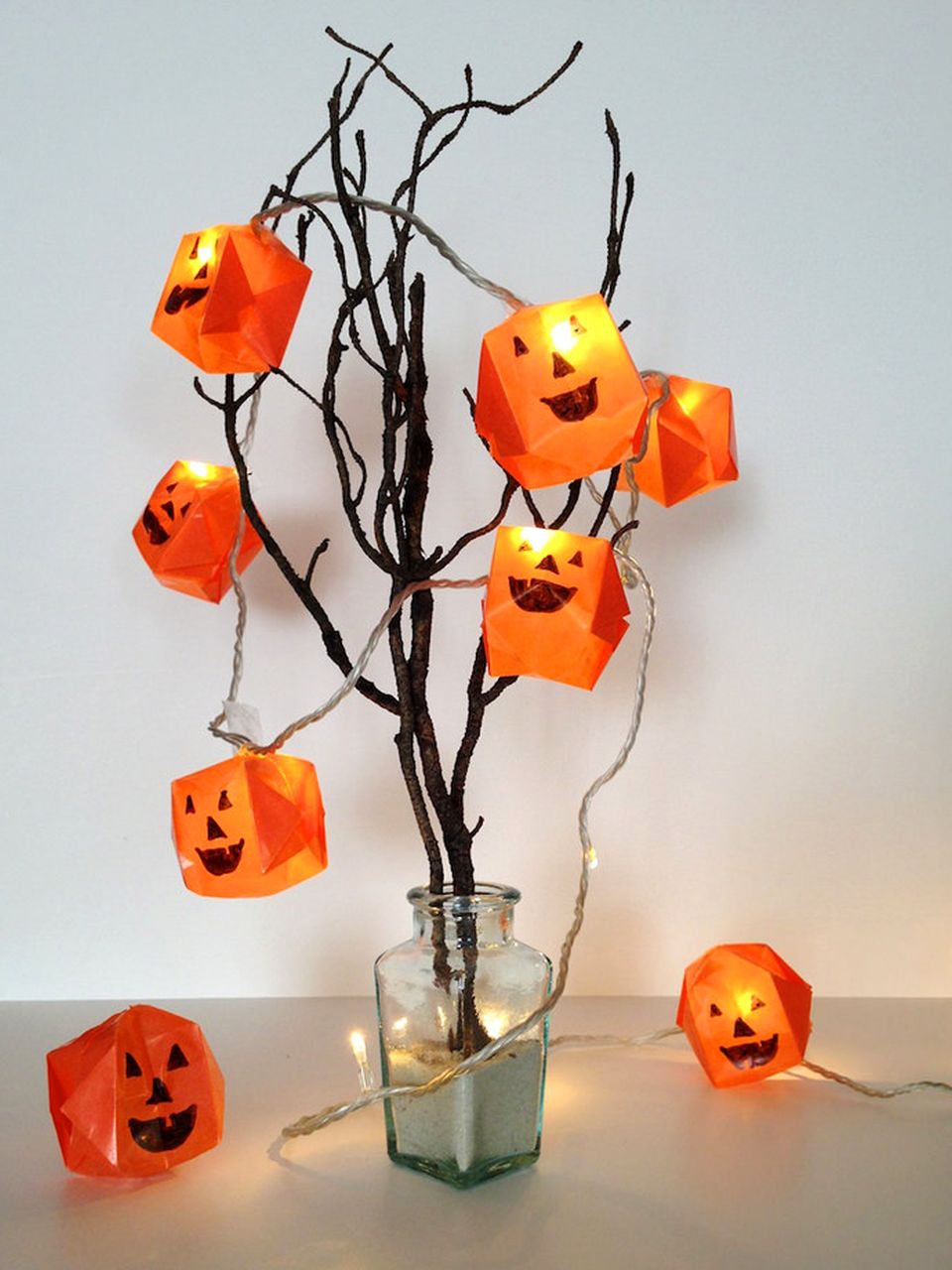 Credit: HandmadeCharlotte