Halloween preparations have begun- people are selecting their costumes, decorating their houses with pumpkin patch, scary decorations, spider webs and DIY crafts. Spider webs are the most used decoration for the day. Usually, they are created using sprays, but these sprays mess up the area and can damage walls. So, why don't you make origami spider webs instead of these chemical webs?
You can create spider webs from paper using the paper folding and crafting technique origami. The materials required for this DIY project are Kraft paper, scissors, painter's tape, pencil and straightedge. After gathering all the components, you can begin with following steps to create an origami spider web from paper:
Step 1:
Cut a 30 x 30-inch square out of Kraft paper without uneven creases. Fold the paper in half and again fold it in another half along the elongated side, but make crease at center only. Unfold the paper and use the crease as a starting point to fold one side of the paper roughly at 60-degree angle.

Also Read: 20 Super Easy and Fun Last-Minute DIY Halloween Decorations
Step 2:
Repeat the 60-degree fold with other side of the paper to make a triangle shape. Now, draw a straight line across the triangle from its lowest folded edge and trim it.

Step 3:
Next, fold the triangle in half and tape up the open edges together with painter's tape. Draw half-inch wide concentric arced slots along the end of the triangle. These arcs must be drawn very carefully so that they don't appear uneven or clumsy.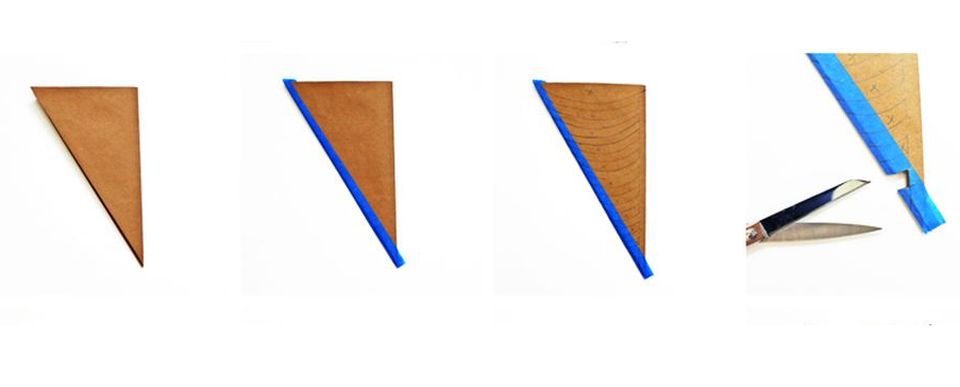 Step 4:
Now, cut these concentric slots evenly, starting from shorter slots first. After cutting all the slots, unfold the paper to form a neat and cool spider web. The unfolding task should be done carefully, because a small mistake may ruin or tear off your paper spider web completely.

These steps will help you to create a perfect handmade spider for your upcoming Halloween party this season. You can stick the paper spider web on wall, door or window and add a striking spider effect to surprise your guest at the celebrations eve. To add more realistic touch- add a fake spider toy on the web design.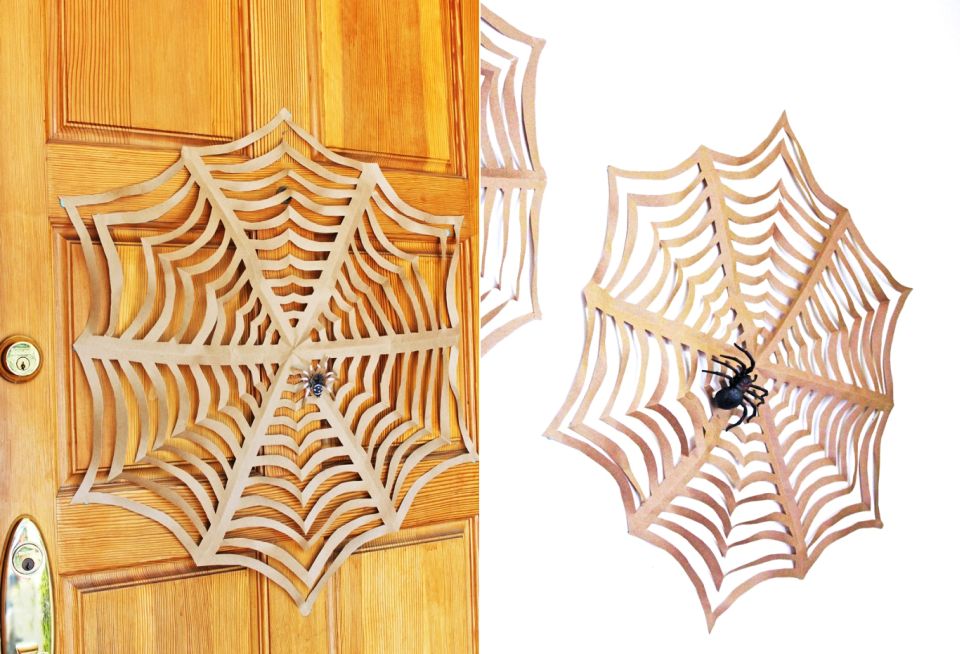 Credit: BabbleDabbleDo