When there's a 16-Bit game controller coffee table sitting in your living area, it automatically becomes center of attraction. This 1980's themed table is completely handmade in Venice by Bohemian WorkBench using rare woods of black walnut, sapele and African mahogany.
The specialty of this coffee table is it replicates the 1980's Nintendo remote controllers. Concave and Convex XYBA buttons make it unique and striking in every way. The table has mid-century modern tapered legs and a custom-cut glass that works as a tabletop. Hidden USB\Emulator-ROM play port offers laptop/TV connectivity so that you can use it a lifesize game controller while enjoying your coffee.
Charles Lushear, the designer of the coffee table says;
The Nintendo controller coffee tables take me right back to my living room in the 1980s. The unique combination of wood and technology makes a playful statement that stands alone as a work of handcrafted sculpture.
This piece of furniture can add a special character to any room. Coffee tables are usually placed in the middle of the living room against sofas or armchairs, but this gaming coffee table has the ability to change this perception. You can place it anywhere in your home and start playing.
If you want to bring good old memories of the `80s back to life and relieve them in the most playful manner, you will have to shell out US$10,000. You can also go for its nonfunctional version, which is only $5,500.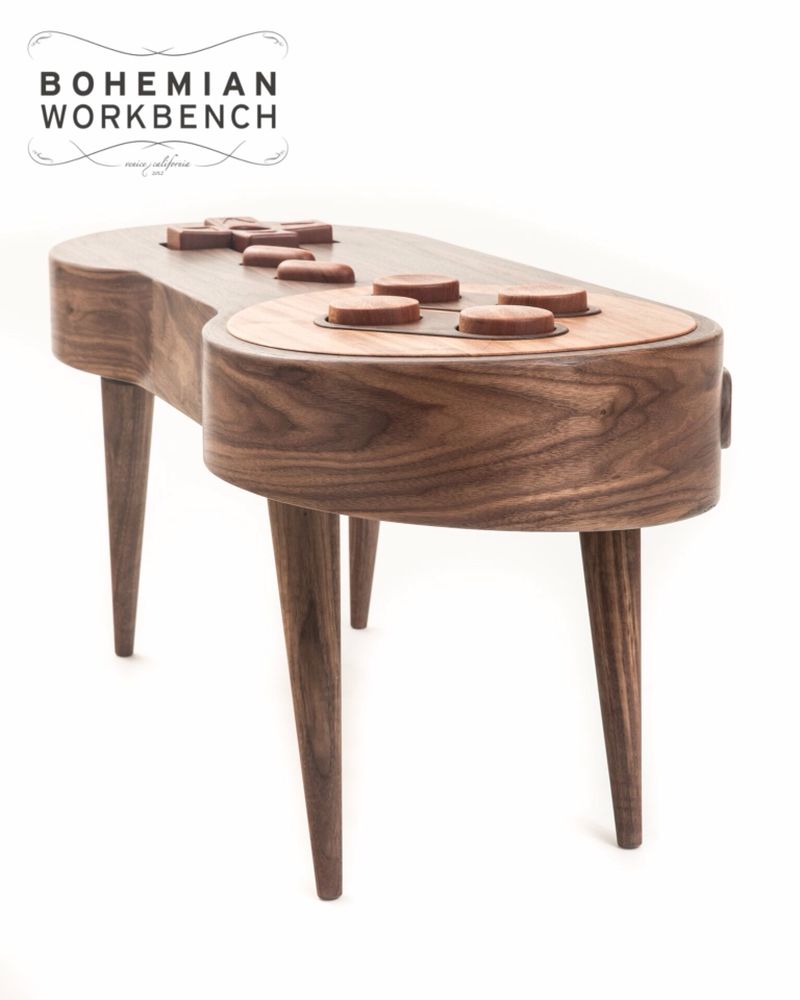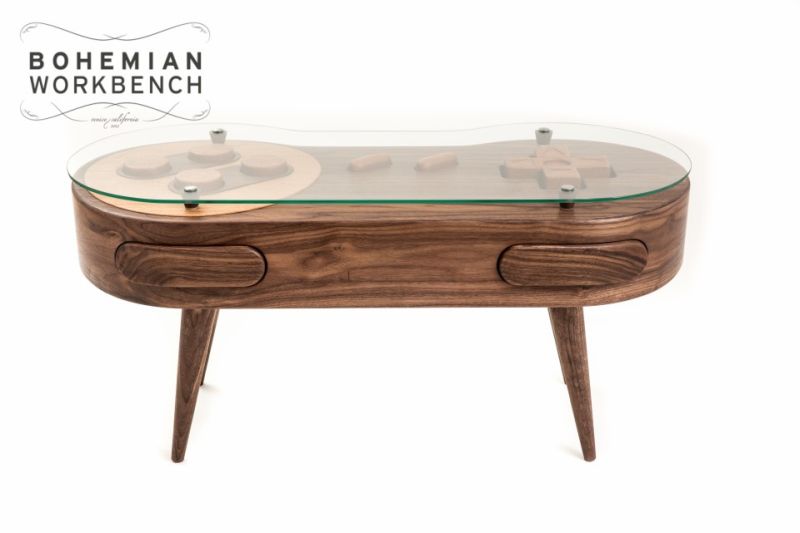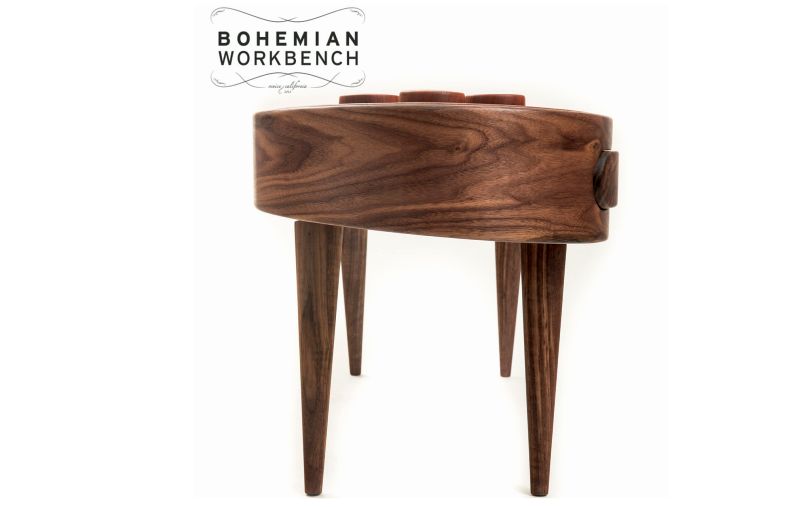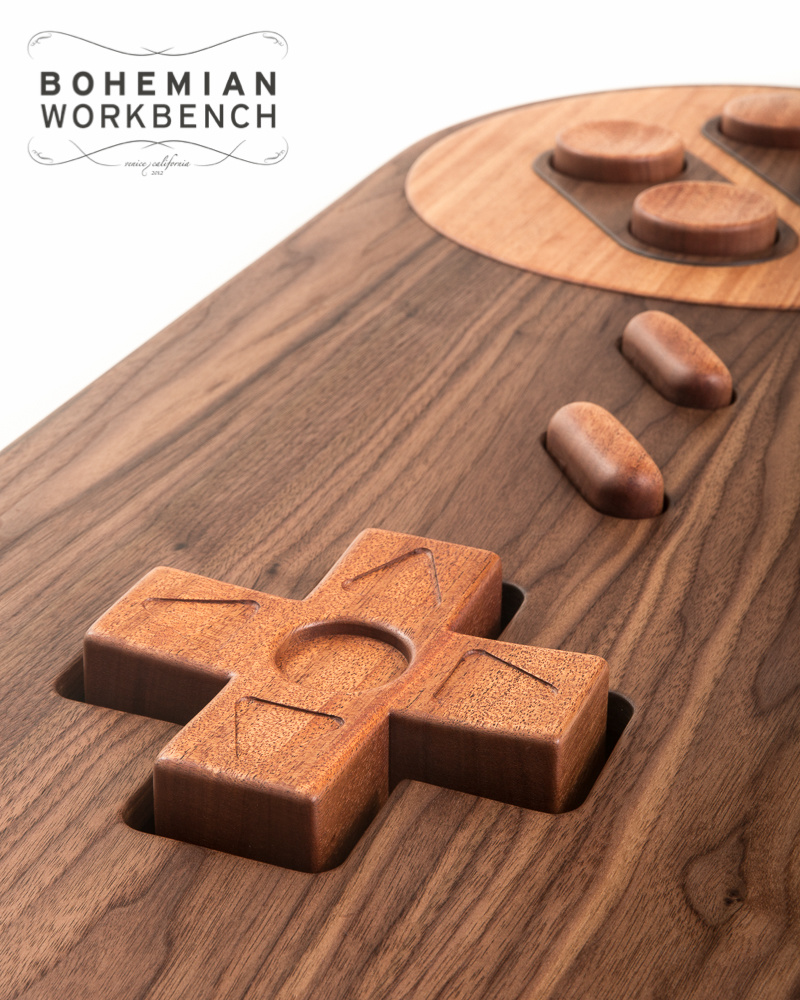 Via: Etsy