Inspired by German micro home architect, Victor Oskirko, a resident of Belarus teamed up with his brother to build a 16-square-meter tiny cabin as temporary accommodation for his family. The idea to live in a tiny house saves money and time for him, while it also provides a comfortable space for his wife and kid. Using traditional timber framing construction methods and multilevel design, he succeeded to house living room, kitchen, a bathroom with combined shower and loft sleeping space within 172-square-feet floor space of the tiny home. This micro house even has a small balcony to relax in the outdoors and to have a chat with neighbors.
The mineral wool insulation, vapor barrier sheets and laminate flooring keep the inner conditions comfortable in all seasons; while OSB sheathing and PVC roofing membranes also help in maintaining the temperature. It is interesting to know that his small accommodation uses less energy to heat up the interior space. The house also contains a self-made water and sewage system for daily needs. A drainage system is equipped with its low-slope roof so that rain or snow doesn't spread all over the structure.
The entire space of the tiny house is is divided into four sections on different levels of the floor. Area under the floor of the kitchen is used to store washing machine, kitchen appliances and household items. The sleeping area at the upper level is accessed by stairs from the kitchen.
The surface of bathroom ceiling serves as a platform for TV and other entertainment accessories. The small shelf in front of the lounge has small shelves and space for a computer screen. There are two vents for fresh air, however, its door can be opened for ventilation.
This tiny house has less space, but its layered design makes it a cool tiny apartment for couples having kid(s). Its weather-proof structure can withstand snow weather conditions, and it does appear a pricey project.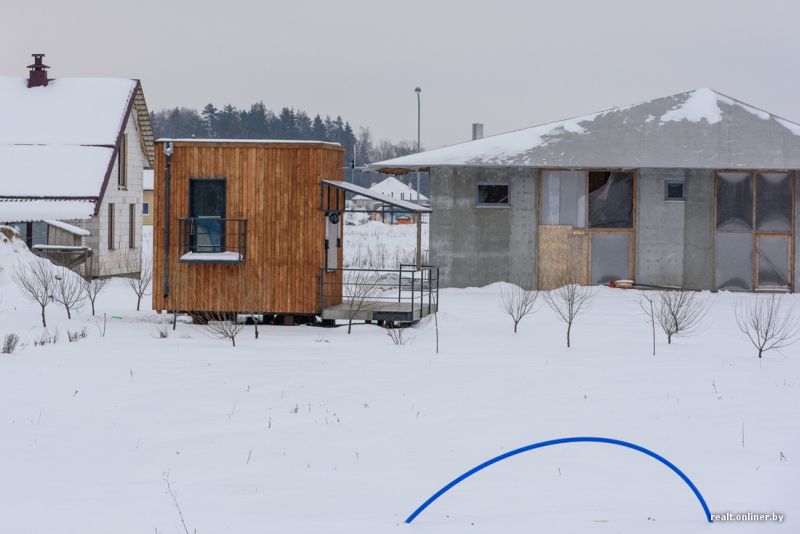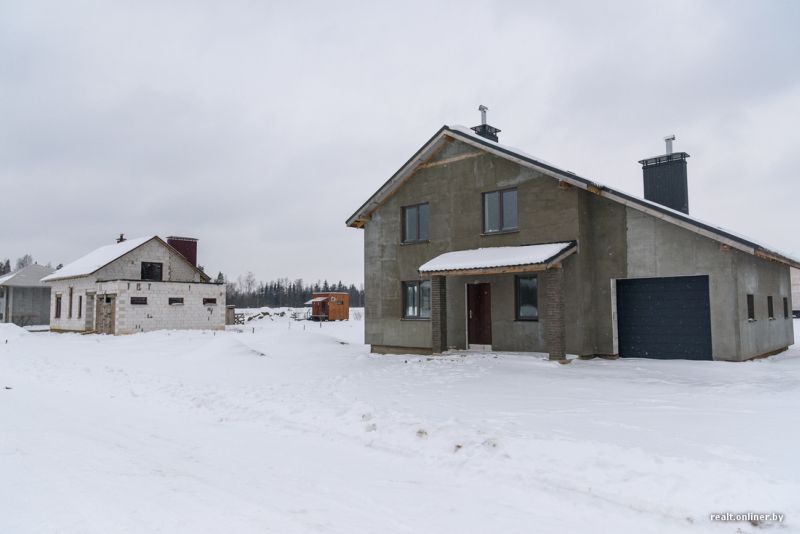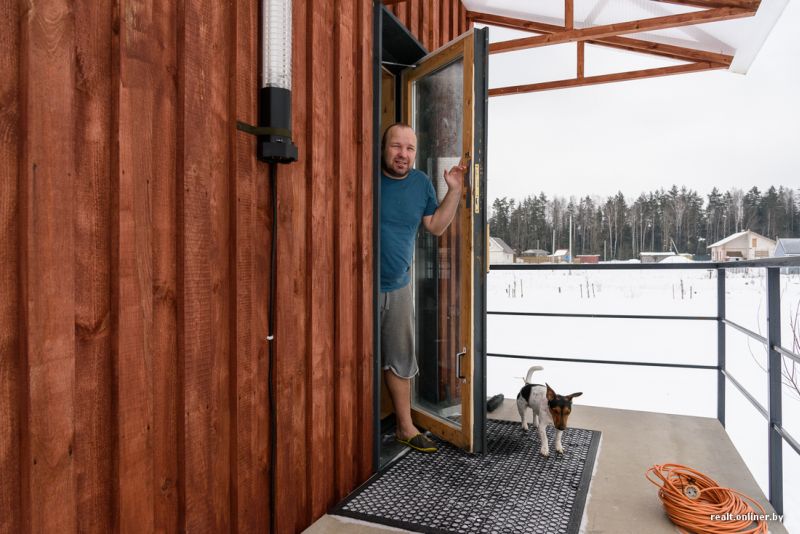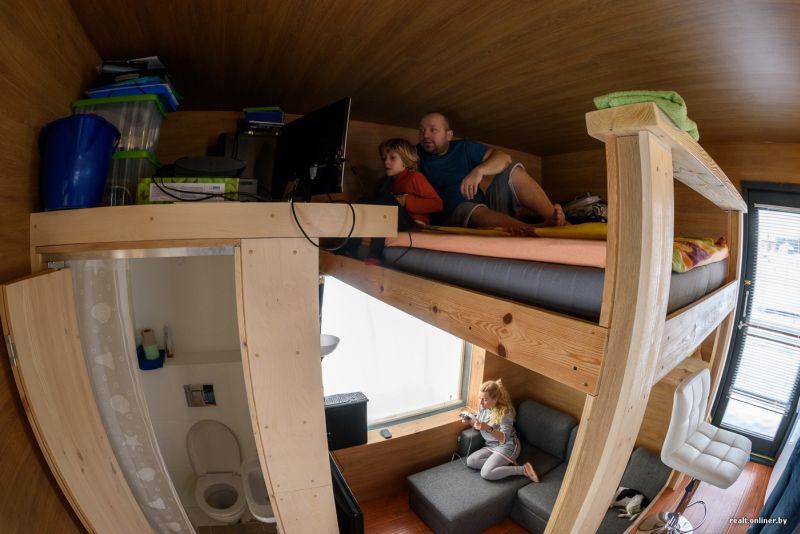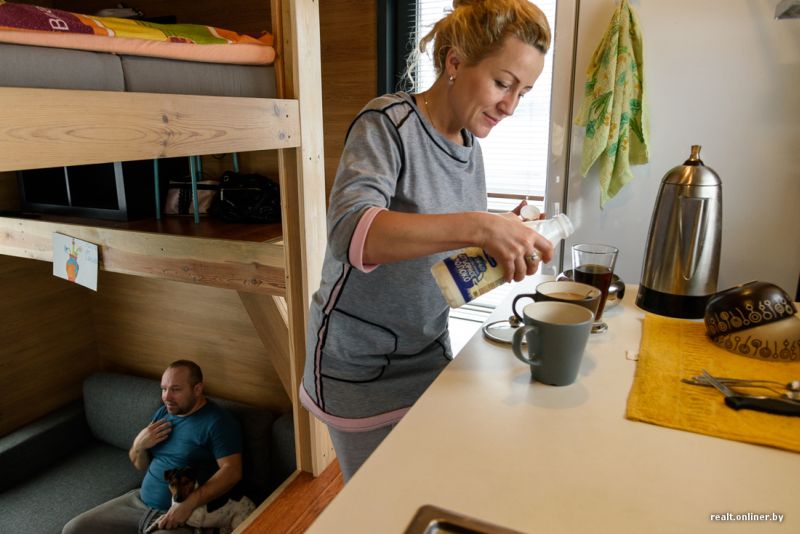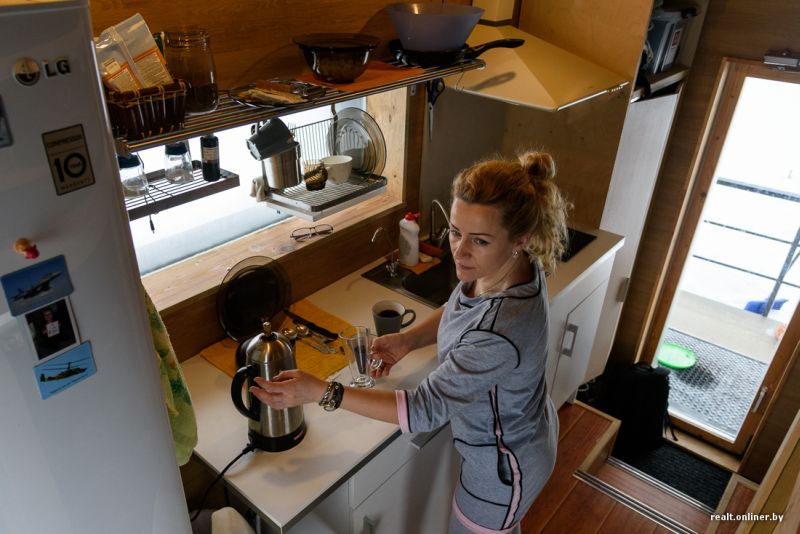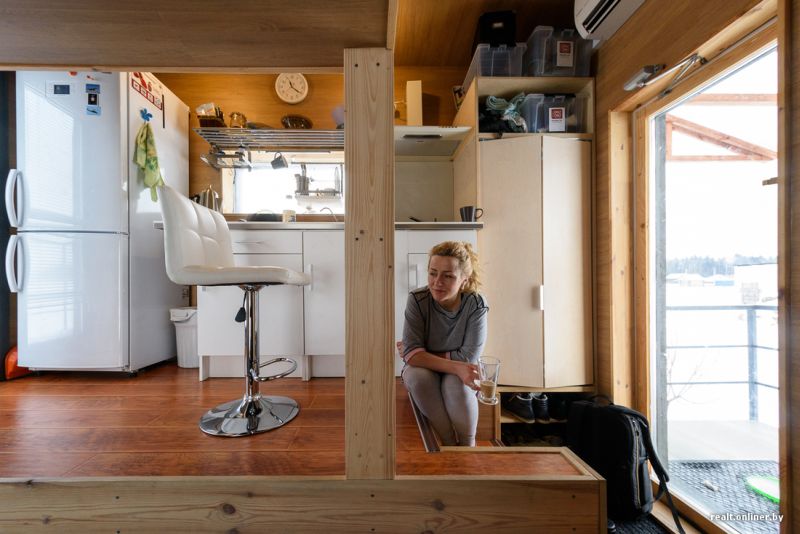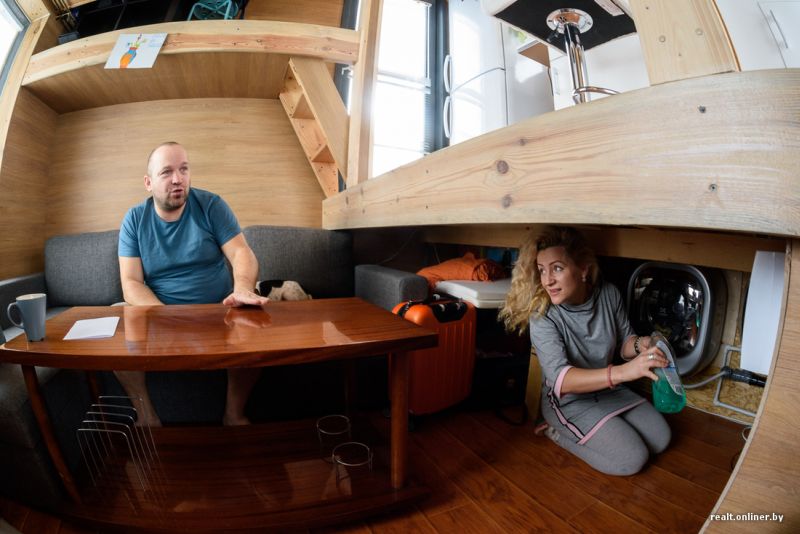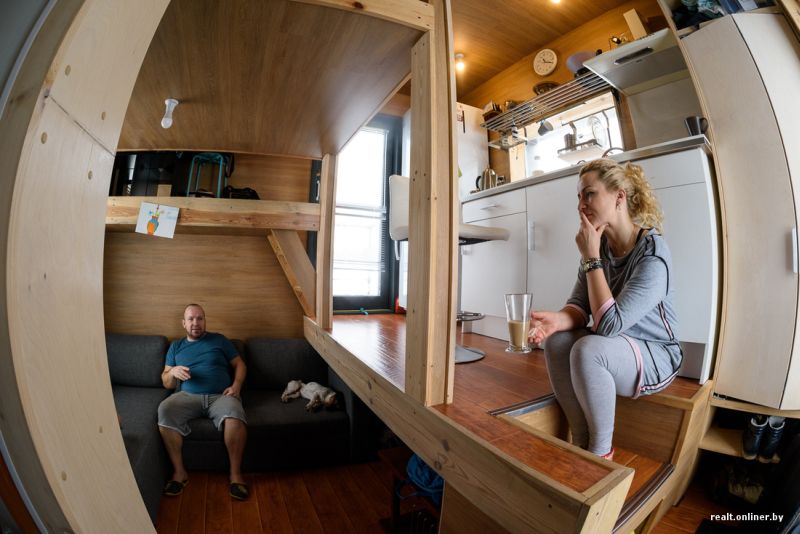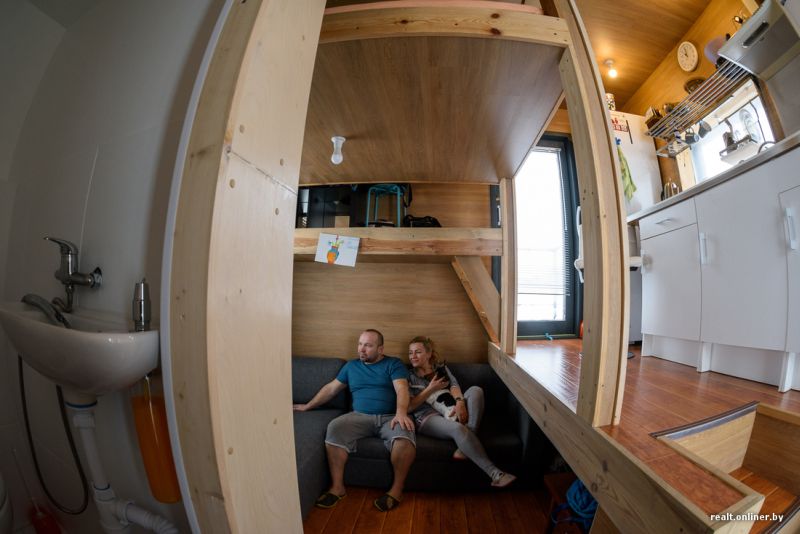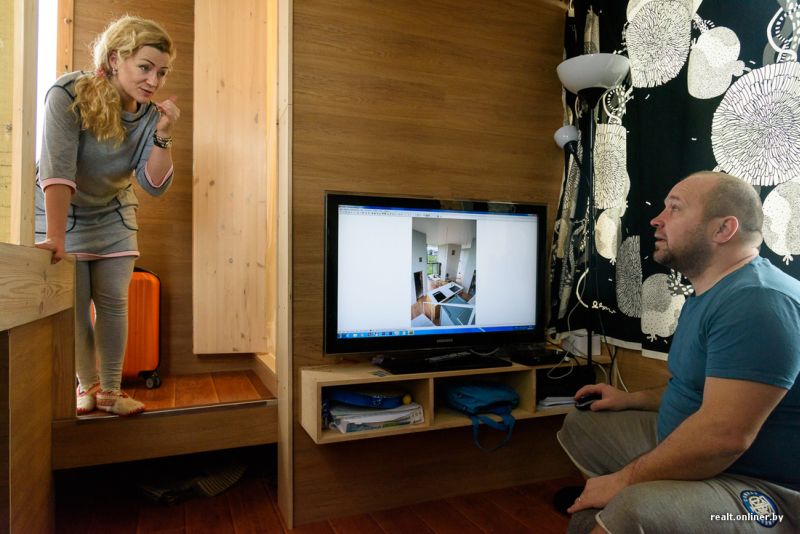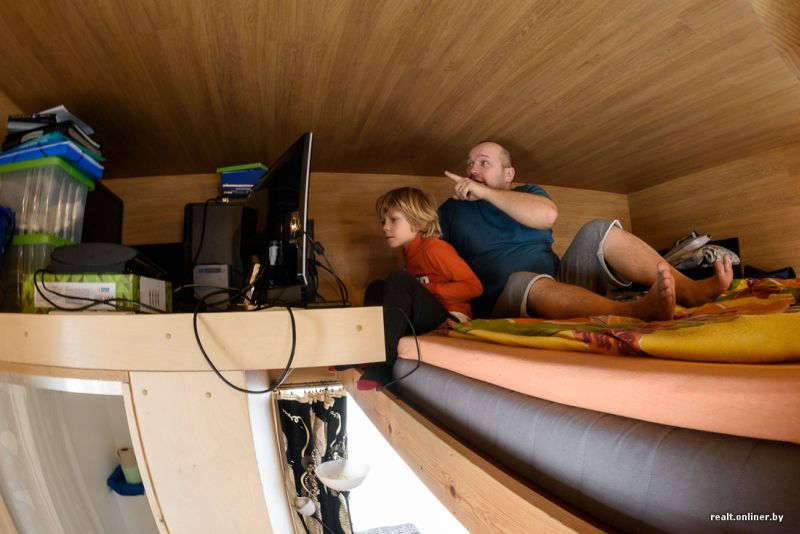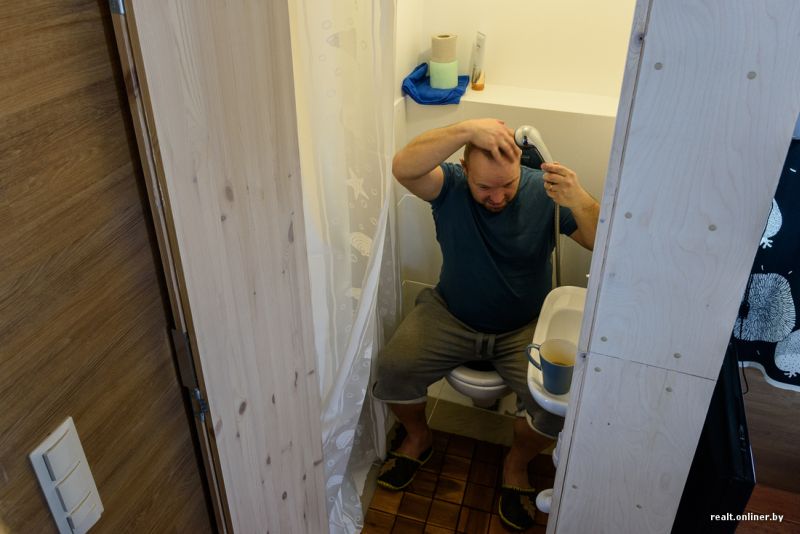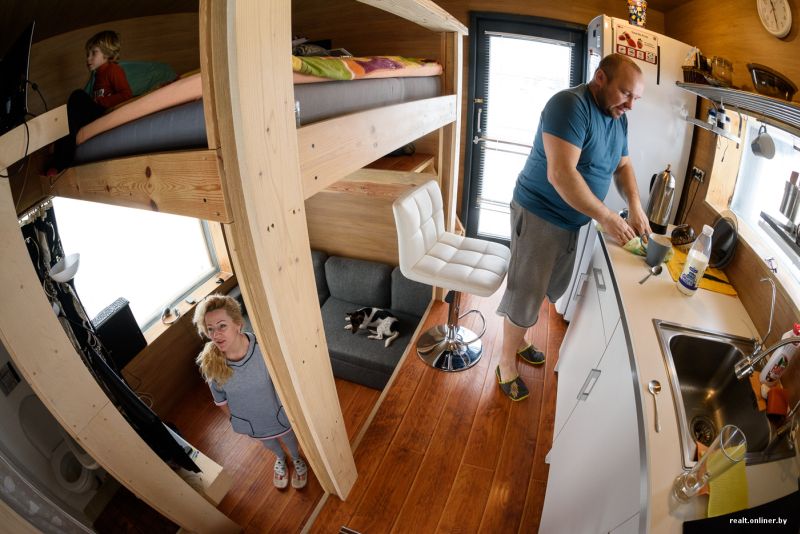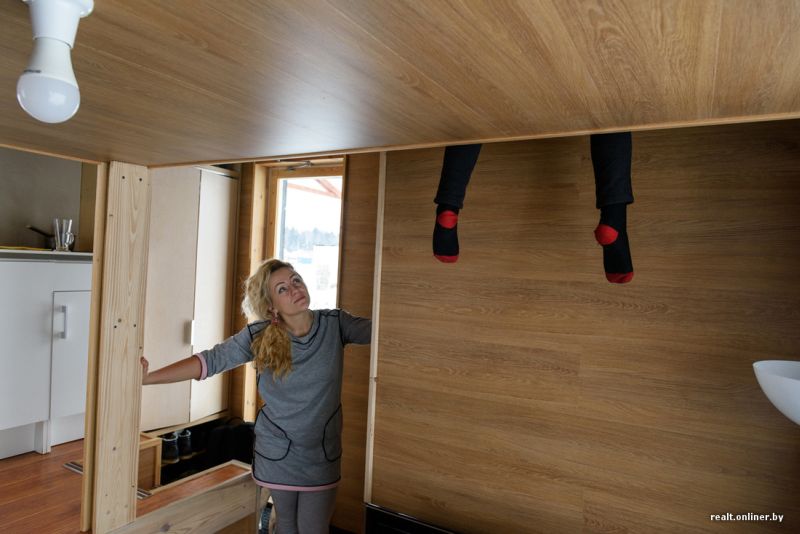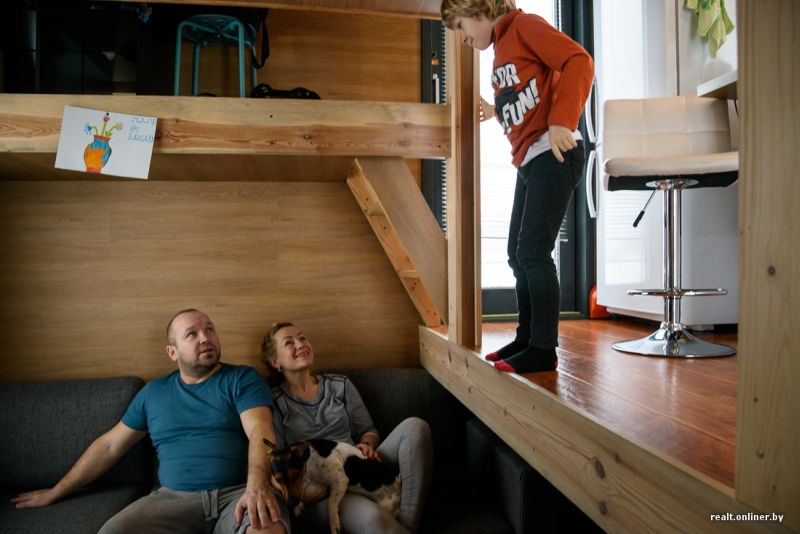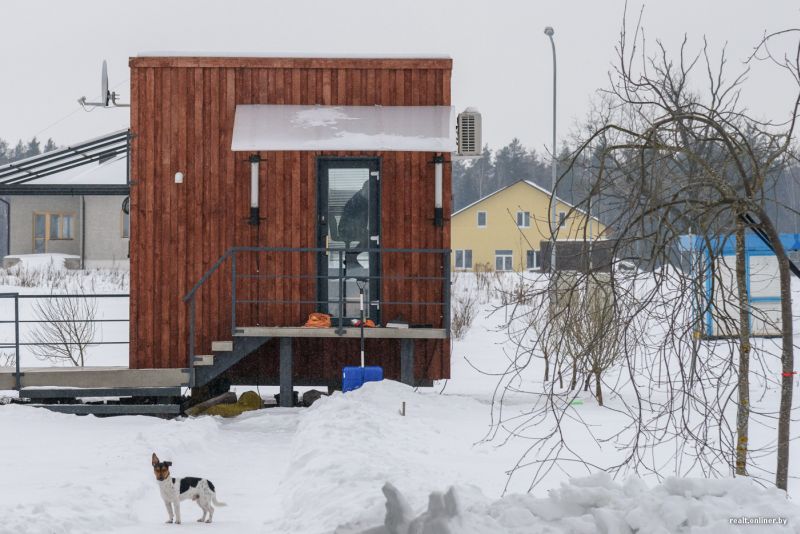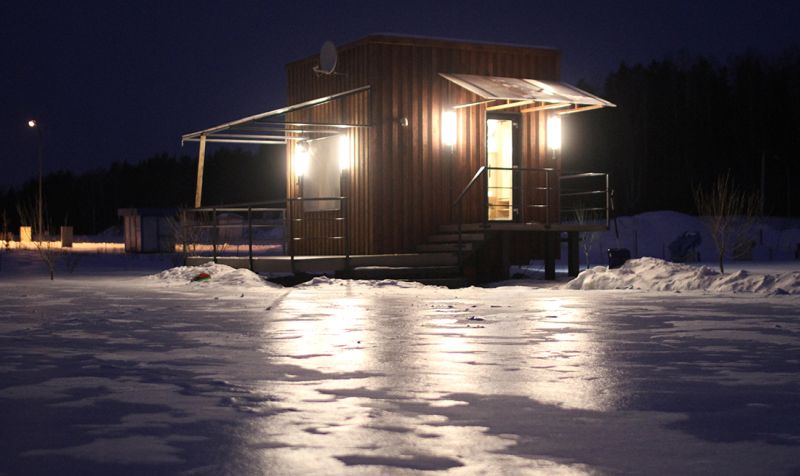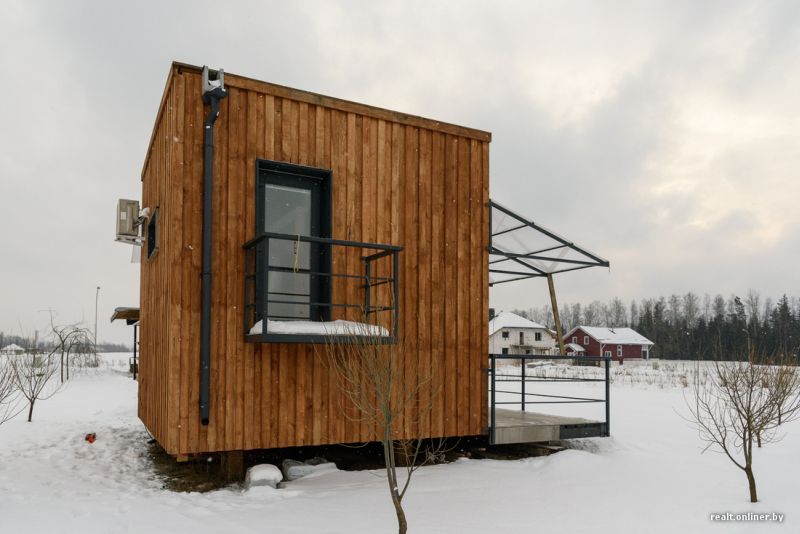 Via: Onlinerby