Scientists have warned that nuclear blasts are the single biggest threat to the earth's environment. Every day there is something new in the headlines that egg on terrorist attacks, nuclear attacks, bombings and talk wars. We cannot commit to our safety, but there is a hope to be safe and sound even after a nuclear attack.
Sounds impossible! But it's true. The luxurious 45-feet underground nuclear bunker in Georgia grasped media interest from all over the world, instantly after it got listed in property listing sites by Harry Norman.
The attack-proof bunker was built in 1969, renovated in 2012 and listed back in 2014. The bunker used to be US army base. Located 45-feet below the ground and 3 -feet thick walls make it nuclear attack proof. Bunker is marvelously designed on a 32-acre land to provide you a luxury living experience.
The bunker holds four 600- square feet luxury apartments, each containing a living area, a kitchen, two king size bedrooms and bathrooms. Fully functional kitchen, luxury bathrooms, modular living room, a reading corner in the communal area and cozy bedrooms are tremendously designed using contemporary furniture. The communal area in the bunker will make you feel like you are sitting in your own home. The bunker also features home theater, games room, swimming pool and a shopping mall for some spare time fun.
READ MORE: Underground house built to withstand nuclear attack
The awesome undergone bunker apartments are up for sale, at a mind-boggling price tag of $17.5 million. Still, it's a fair price for a family to be safe and sound after a nuclear attack and enjoy luxury living.
The bunker has built-in security and weapon rooms, from where you will be monitored through CCTV monitoring systems, 24 hours a day. Air intake systems, fire extinguishers and security alarm systems will be easily accessible to you. Those who will live in the bunker are sure to enjoy the comfort and safety that it brings.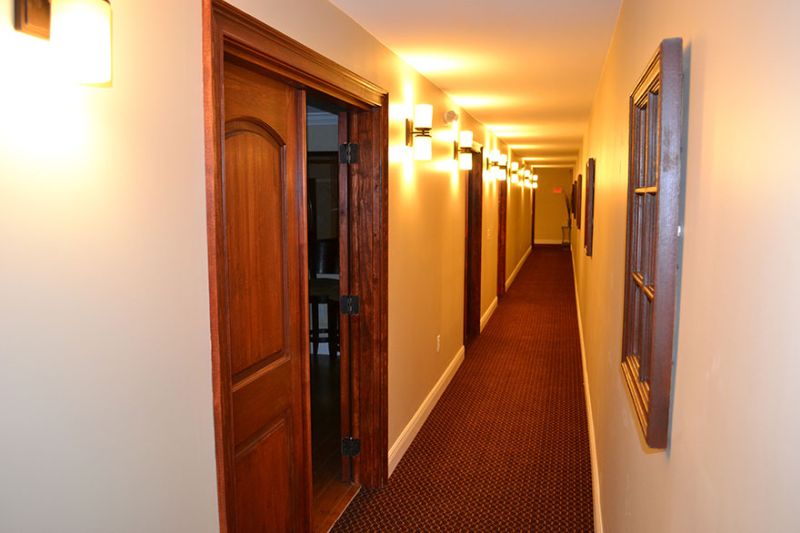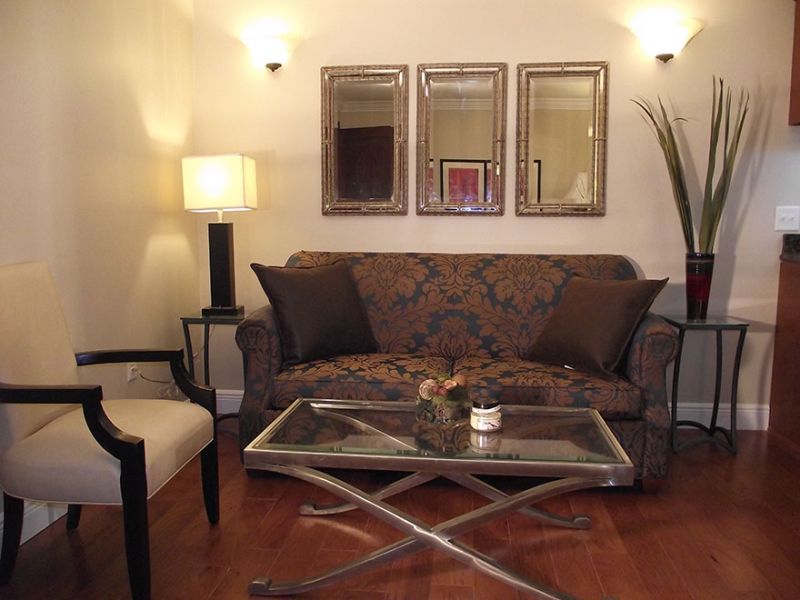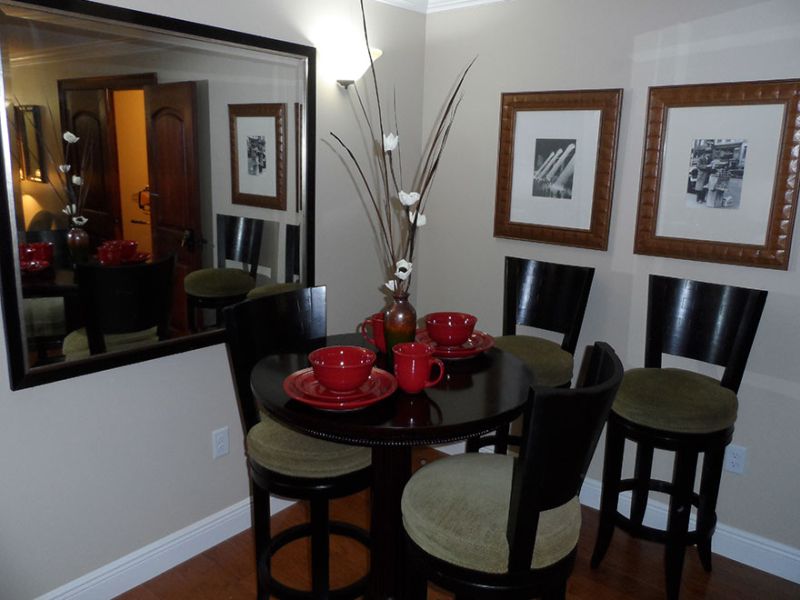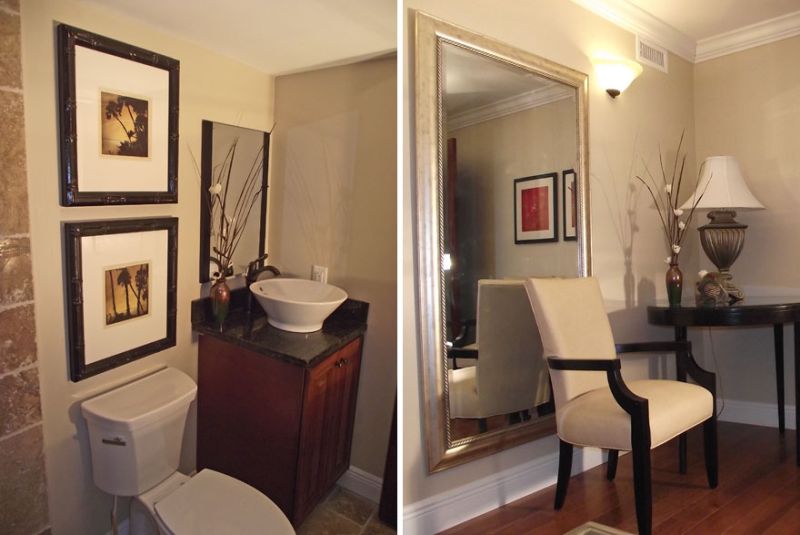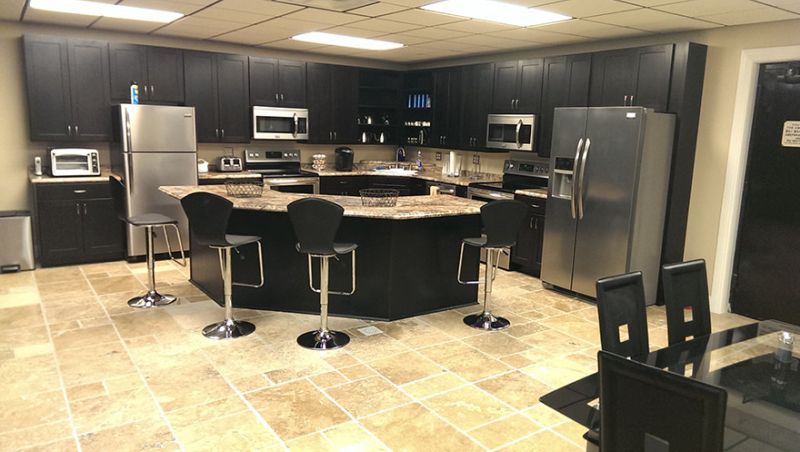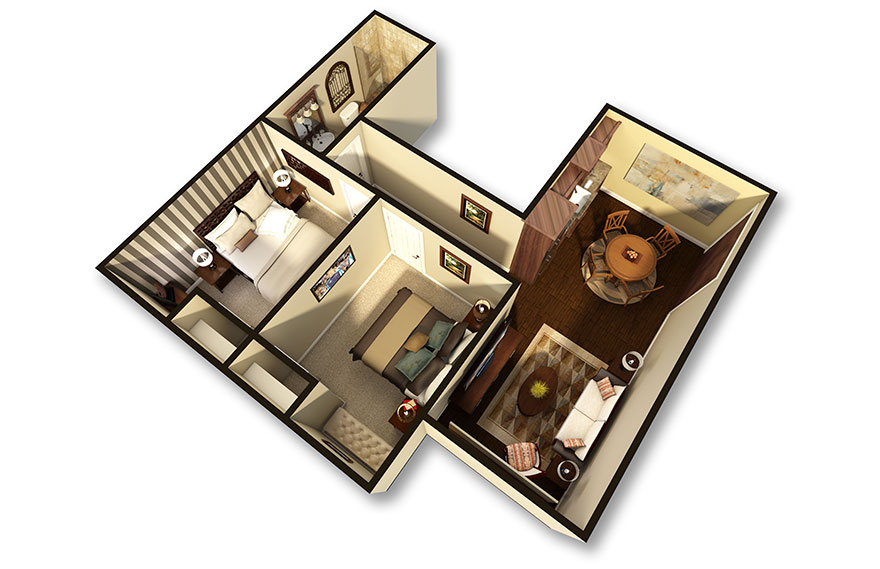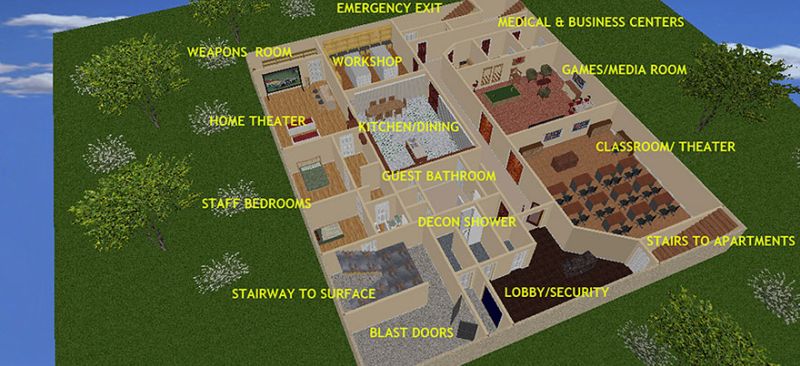 Via: BoredPanda