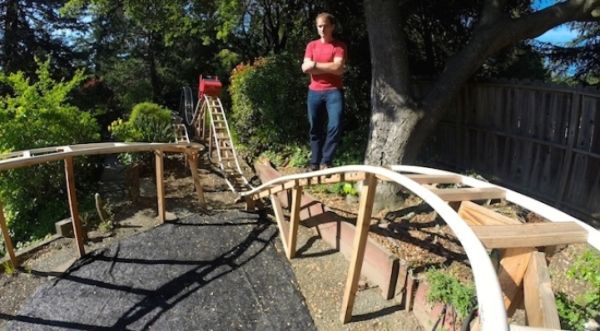 It is surprising that Will Pemble, a 50-year-old e-commerce consultant, has built a 180 feet long roller coaster himself for his children. The roller coaster stretches around the backyard of his home in San Francisco. He got an idea to build the roller coaster when his son said, "Why don't we build our own roller coaster, Dad?" after returning back home from a trip to Six Flags Great Adventure theme park in New Jersery.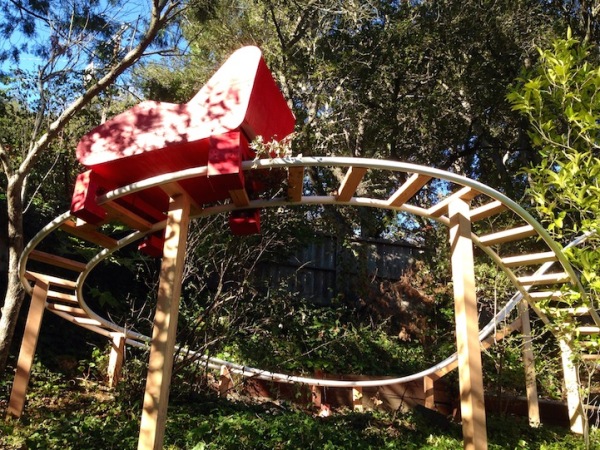 The question asked by his son inspired him to learn how to build a roller coaster. He even set up a blog called The CoasterDad Project which describes the step-by-step process for making this roller coaster. The project ended up costing him $3,500 and was completed in six months.
Pemble in an interview said,
Today, our backyard roller coaster is an unending source of excitement, challenge, education, and connection. I love it because it brings together all the three things I love best. Physics, Family, and Fun. The whole family has been involved in the project. The neighbors check in and see how we're doing.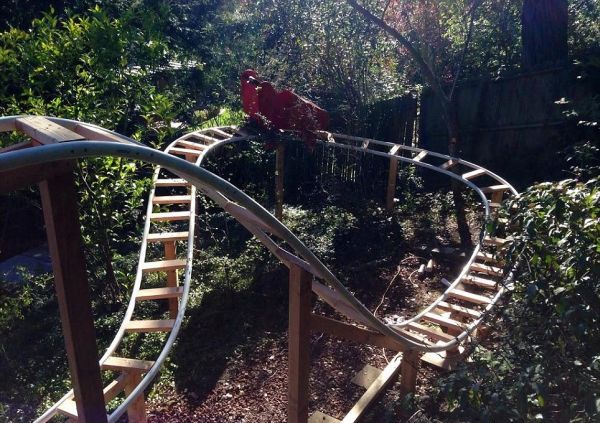 The 180 feet roller coaster ride is created especially for his 10-year-old son, Lyle and 12-year-old daughter, Ellie. This amazing idea and his hard work for creating it is the reason that everybody has started calling him the 'coaster dad.'
Via: DesignTaxi