A farmhouse from 1850s in Girona, Spain, was recently renovated by Barcelona based architect company Duran Torrellas. The house is located in the picturesque medieval village of Pals, and is an excellent example of restoration work.
The two-storey farmhouse has been completely restored with the traditional impressions infused in the stunning contemporary interior. The spacious farmhouse with an area of about 800-square-meters offers a panoramic view of more than 26,000-square-meters of landscape.
Interiors of the home magnificently exemplify harmony between rustic and modern living spaces without compromising on style and comfort. Ancient stone walls, arched doors and windows perfectly blends with the contemporary furniture, making the villa a meeting point of two different eras in style.
Large glass windows along with big doors fill its interior with plenty natural light during the daytime, while designer lights creates a mesmerizing atmosphere when the night falls. The open-plan spaces with minimalist furniture seems ever ready to beat the fatigue out of you.
In the living room there is a painted carbon steel bubble fireplace which adds warmth to the elegant setting during winter season, and also serves to bring the dwellers together, thus creating a strong bonding between them.
Exteriors of the house is even more impressive, featuring an outdoor dining room where people can enjoy delicious food gazing the gorgeous garden with beautiful flowers. If that's not enough, the house also has a beautiful pond and a modern pool area, all surrounded by the green fields making the property a slice of heaven.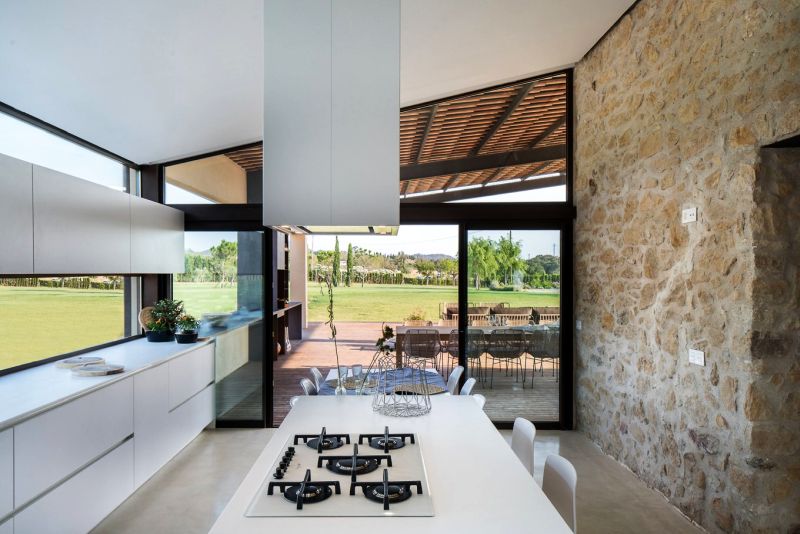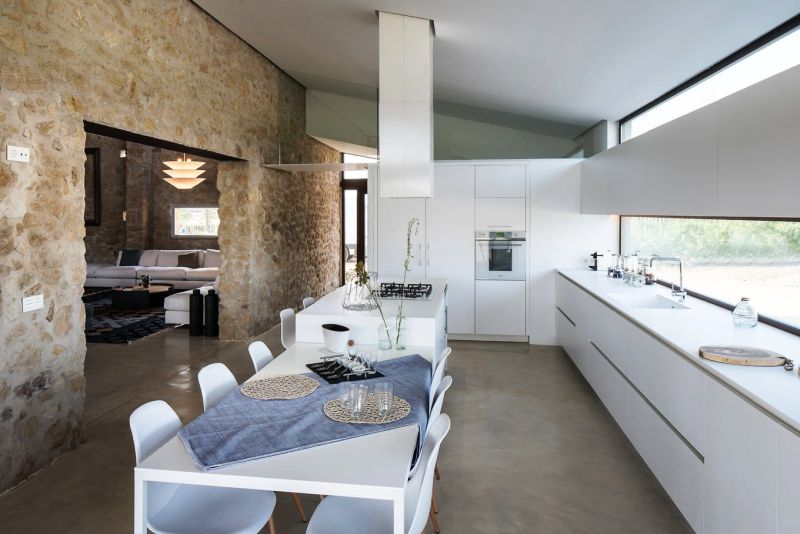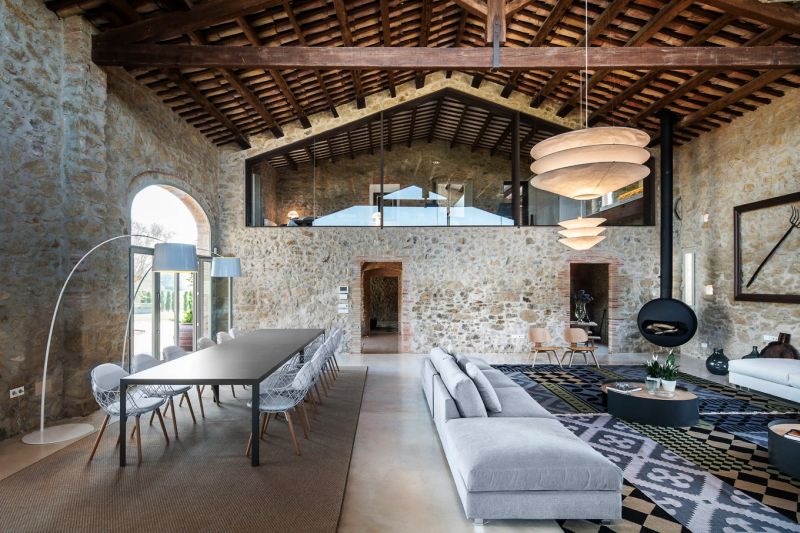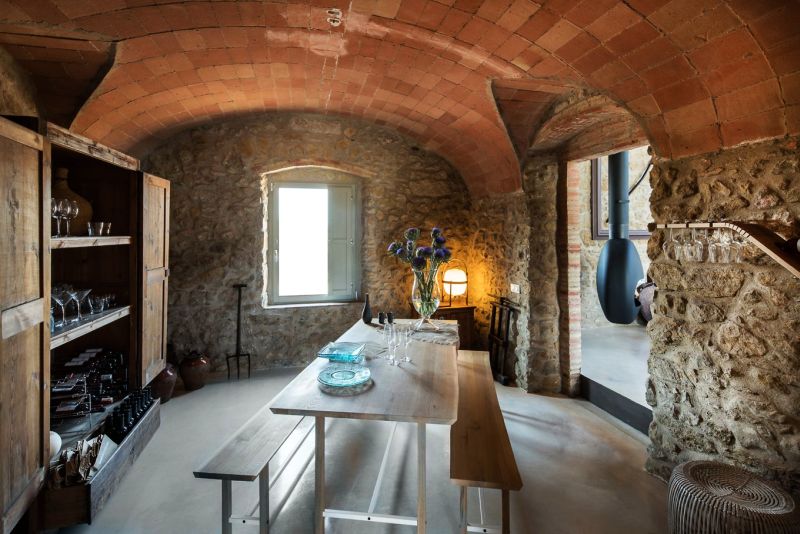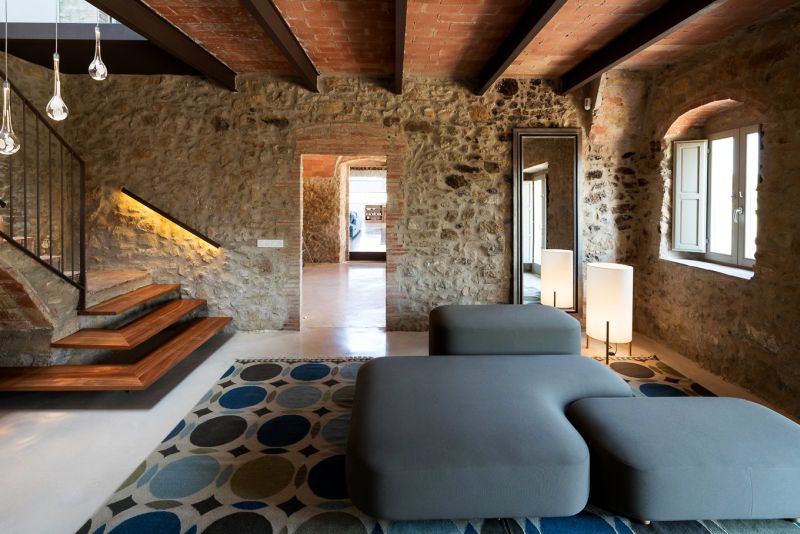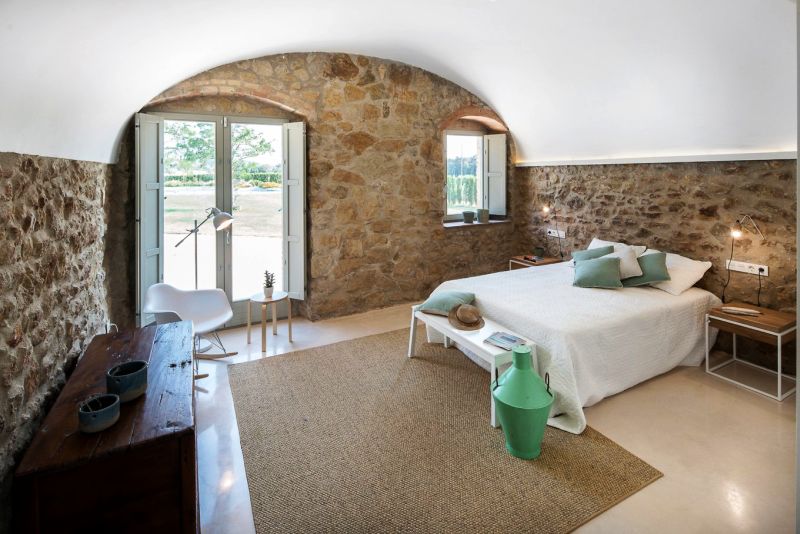 Via: Gessato