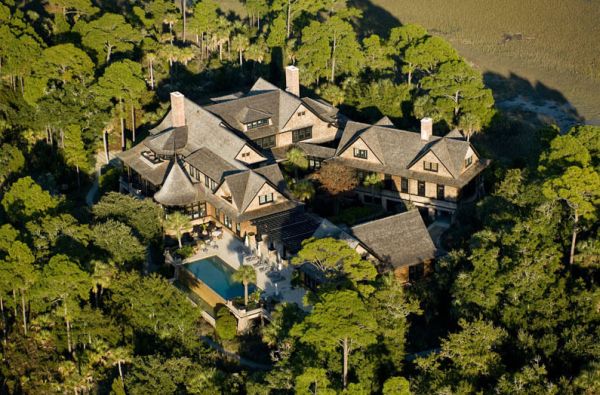 If you have a delight and pocket for one-of-a-kind retreats, then this incredible estate envisioned by architectural firm and luxury home experts Shope Reno Wharton of Norwalk, Connecticut, is a rarity you'd definitely fall for. The mansion facing the Atlantic on Kiawah Island recently featured in the Wall Street Journal. It was lauded for exquisite craftsmanship, thoughtful conceptualization and custom building. Now, the Kiawah Island estate is tagged with a whopping $18,000,000 price tag, making it the most expensive estate on Kiawah Island. Anyone?
Finished in graceful detailing by builder Russ Cooper of Kiawah, the estate is graced with handmade Savannah Grey bricks and weathered red cedar shingle and shake. The sprawling 15,322-square-foot mansion has seven bedrooms, nine bathrooms, five car garages, separate guest house and fitness facility by the infinity pool. The mansion has a gourmet kitchen featuring custom storage, Avant-grade appliances and almost every imaginary culinary convenience that you'd want.
In addition to the expansive interiors and exteriors, this most expensive estate on Kiawah Island has been designed with a watchful eye for outdoor living. The 5,000 square feet of outdoor area has pavilions, porches, balconies and ipe decking. There is also a private boat dock. Since Kiawah is an Island, almost 11 acres of area surrounding the mansion is picturesque marshland.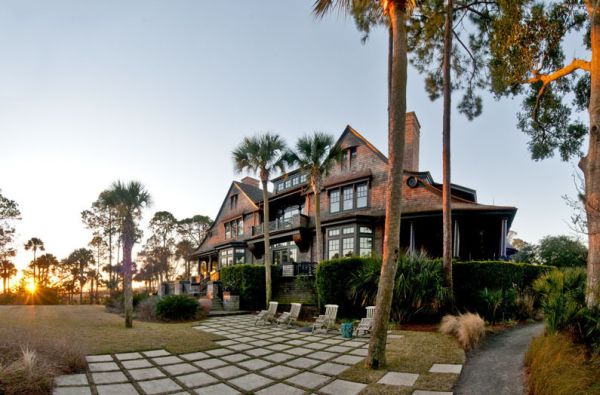 Via: Curbed