While many get downhearted when facing adversity in their lives, there are few who manage to focus their energies on something productive. After separation from his wife a couple of years ago, Salt Lake City, Utah resident Jordan Menzel sold his house and was looking for a place to live in with his young daughter.
He found a perfect living space in a vintage 1976 Airstream trailer that was listed on Craigslist. He managed to get it for $4,000 (one-third of the asking price), and immediately started working on it to make a full-time home for him and his young daughter.
1976 Airstream trailer – a tiny home
Menzel took nearly three months to convert 29-foot-long Ambassador class Airstream into a cozy home. Firstly, he began renovation by first removing all the shag carpet that was lining the interior. He also removed the cabinetry and redone it using reclaimed pallet wood.
He has created an open-space interior that's spacious and cozy at the same time. Inside, you can see a long table in the living area. This table can be used as a kitchen counter or a work area. There is also a convertible sofa that turns into a comfy bed when needed. Even the dining table can be transformed into a bed to accommodate extra guests. For storage, there are ample cabinets and closets. Moreover, a full-sized fridge is present in the kitchen area for food storage.
There is also a well-sized bathroom that's comfortable to use. This tiny home on wheels has everything that's present in any conventional home. Menzel is definitely enjoying his new life in this cozy mobile home with his daughter, and he's certain on living in this tiny home for the rest of his life.
It's amazing to see how people nowadays are finding freedom in downsizing to a small home. Check out the video below to have a closer look at this tiny trailer home.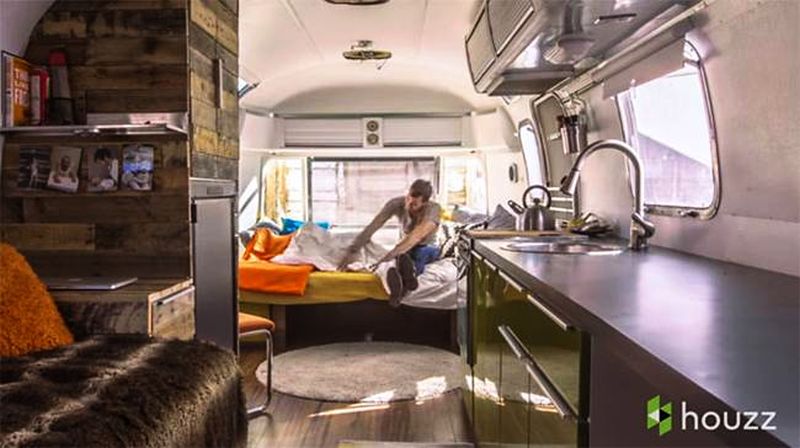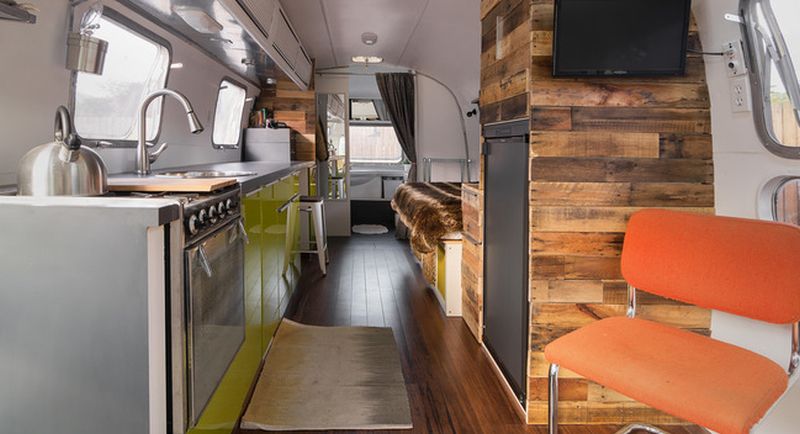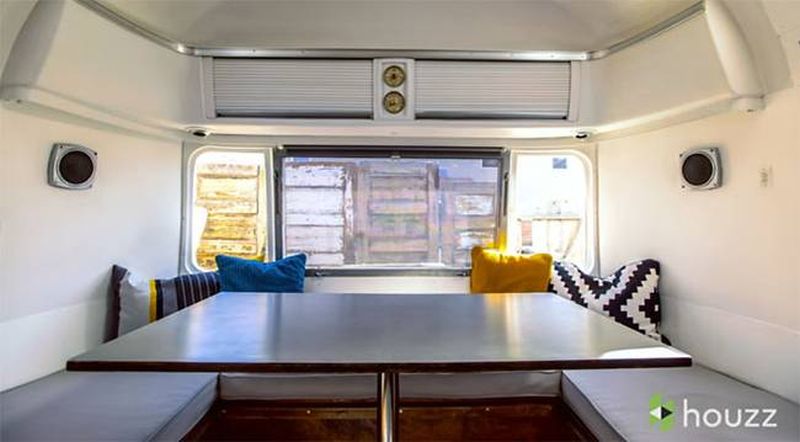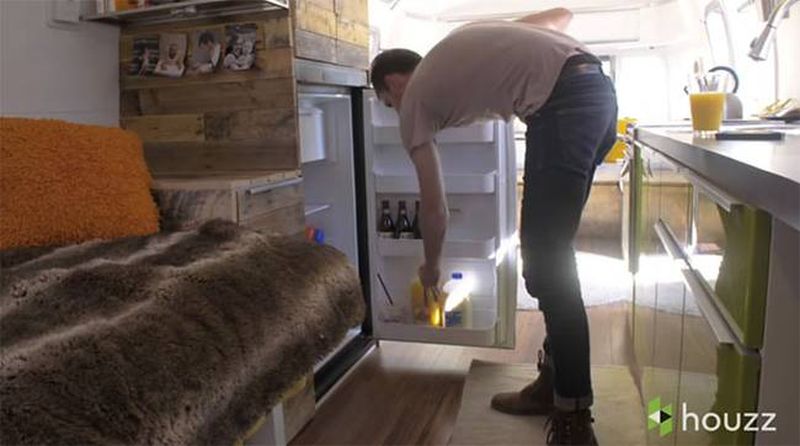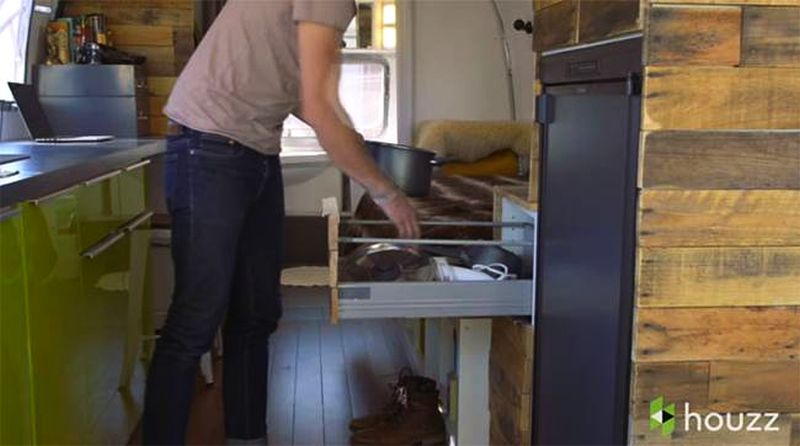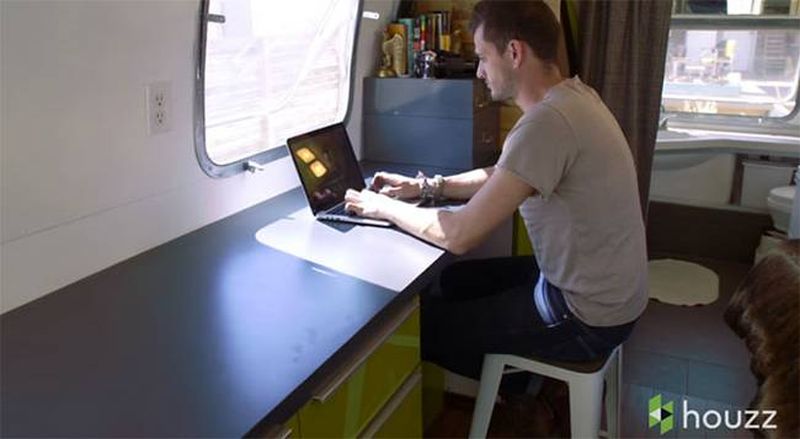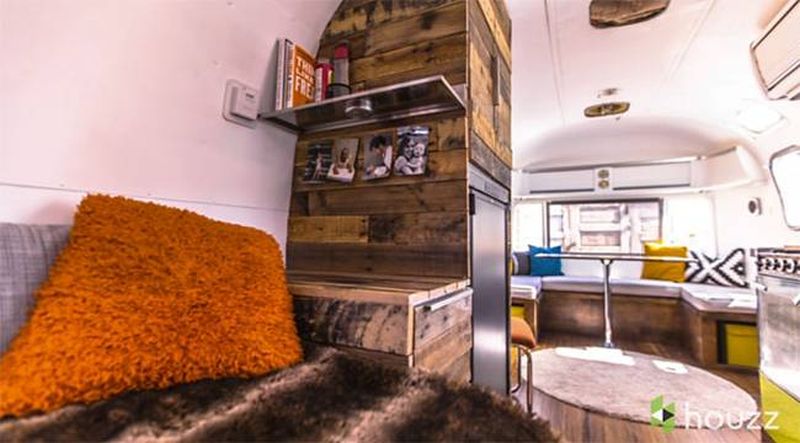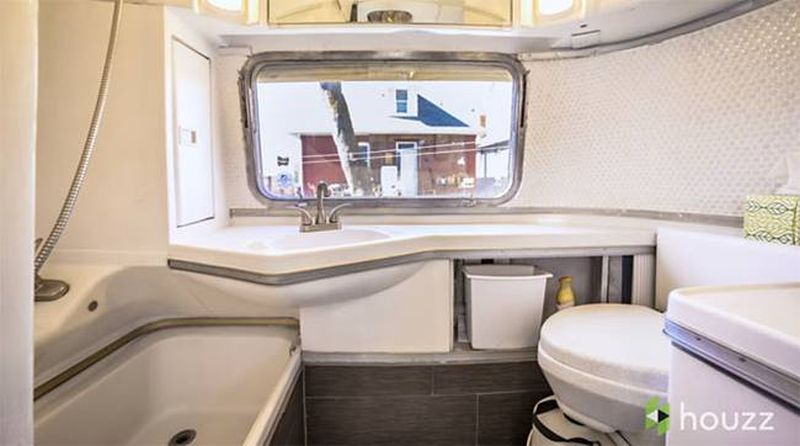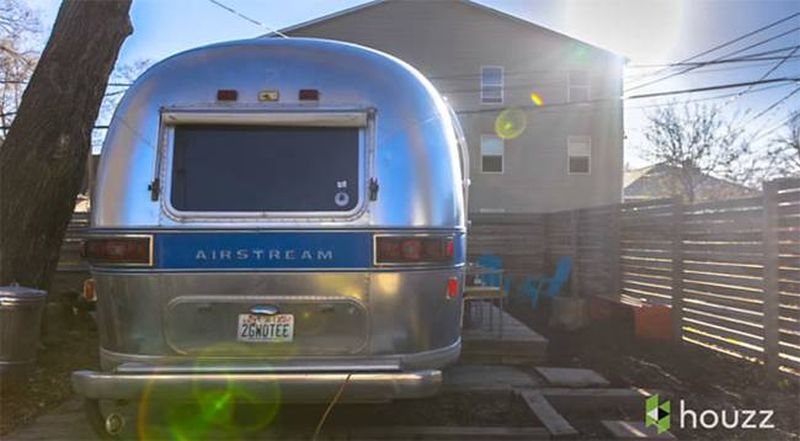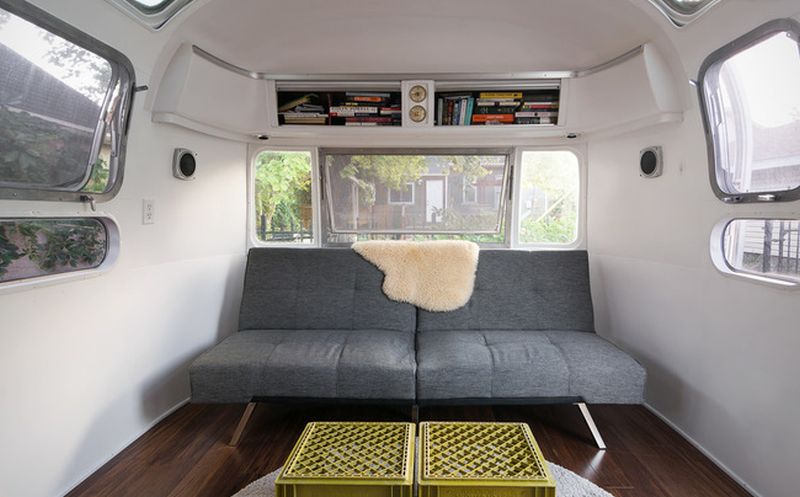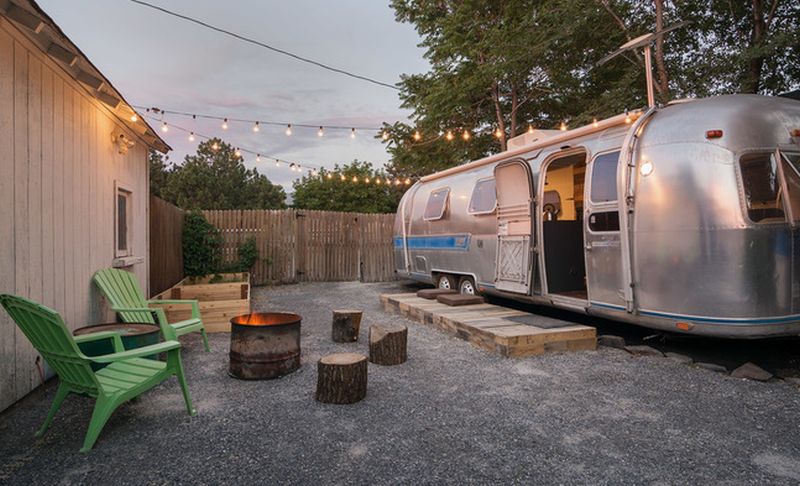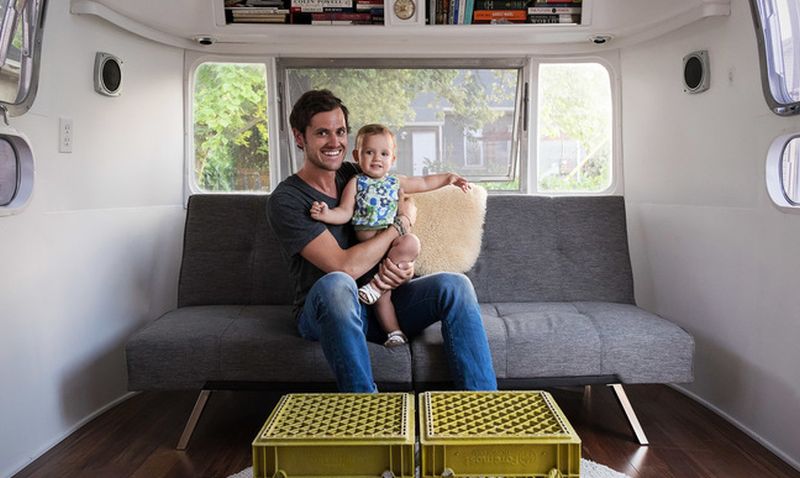 Via: Houzz