The trend of converting an off-road rig into an overland camper has gained sizeable momentum, surpassing the popularity of purchasing a camper van. It's really fascinating to see the amount of creativity and individuality that goes into these DIY creations. Reason enough for us to share this stunning truck camper conversion by Wabi-Sabi Overland, a blog started by couple Yvonne and Michael Fuchs.
The couple started modifying the 1987 Mercedes-Benz Unimog U1300L off-grid truck as an expedition-style vehicle in 2017 and even traveled in it for 12,000 miles in 2019 before selling it. The truck camper includes a cab roof rack with storage boxes, snorkel, mounted recovery boards, and a custom front bumper with an integrated winch to facilitate off-road adventure.
The truck camper conversion is finished in green and mounted on a modified Mercedes-Benz subframe with a custom rear bumper. It's powered by a 6.0-liter turbo-diesel inline-six paired with an 8-speed manual transmission, a dual-range transfer case and portal axles.
The truck camper is accessible from the main door while there is also a custom door to let in from the driving section. The interior layout is minimalistic and is finished in a sophisticated white. There is a kitchenette with a dining area that converts into a work nook, sleeping area, and a bathroom inside the cabin.
The living areas are decorated with vinyl flooring, LED lighting, lockable overhead and side storage cabinets. Likewise, the kitchenette includes oak countertops, sink, lockable cabinets, alcohol-powered stove, and a refrigerator.
The sleeping area is fitted with a 48″ x 75″ memory foam mattress on a ventilated box spring that's good enough for a person with a height of upto 6 ft. There is also storage underneath the bed, and additional storage cabinets, a fan, power strip, and dual windows with bug nets are included to enhance the functionality and comfort of the setup.
The bathroom of the truck camper is outfitted with a composting toilet, overhead storage cabinets, and a ceiling vent fan while the shower is housed in the entryway. For off-grid travel, the truck camper has six roof-mounted solar panels totaling 600 watts, a 30-gallon freshwater tank, a 16-gallon gray water tank, and blackwater tanks that are mounted under the camper.
Also Read: Retired Canadian's Camper Van Life is Our Inspiration for Going Tiny
Being design engineers with a lot of fabrication experience, the couple designed and built the truck camper themselves. In 2019, the camper was traded to the new owner who has recently sold it for $175,111 via an auction at Bring A Trailer.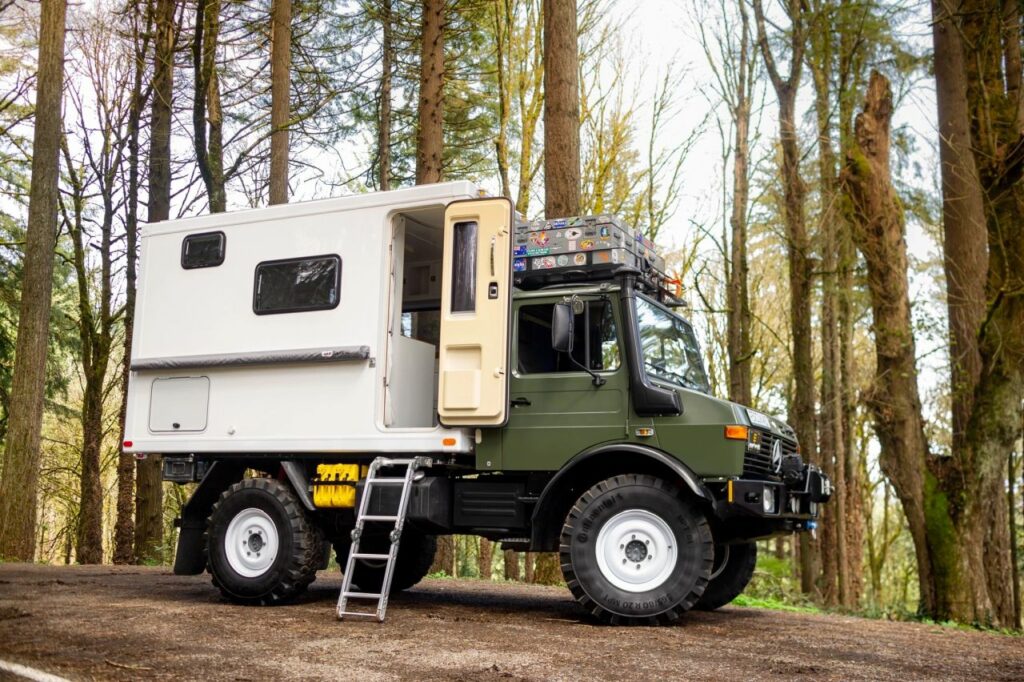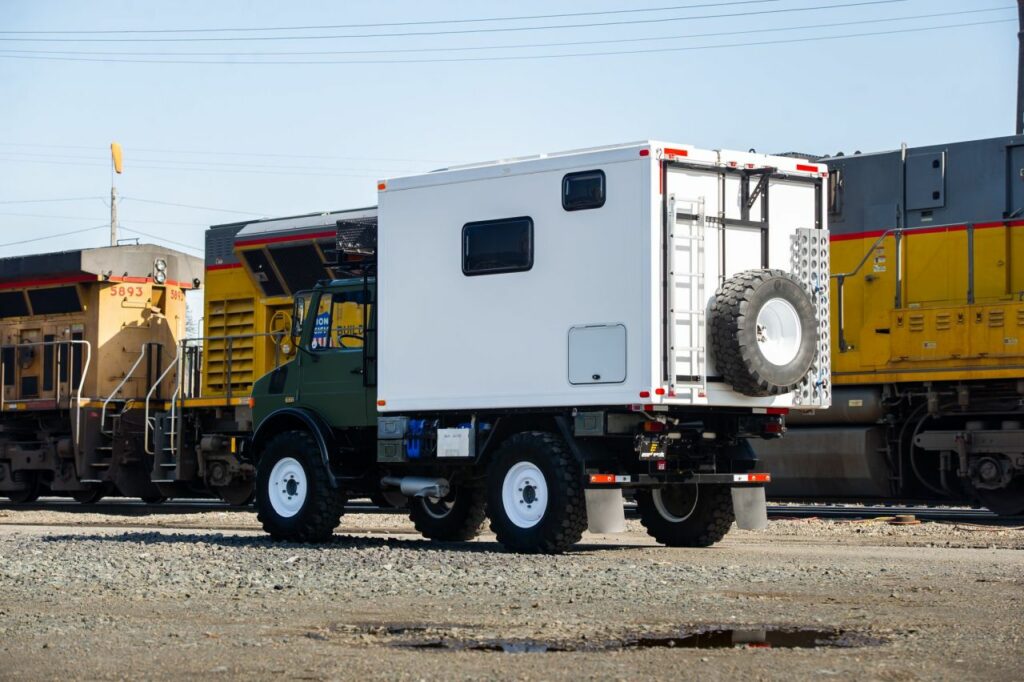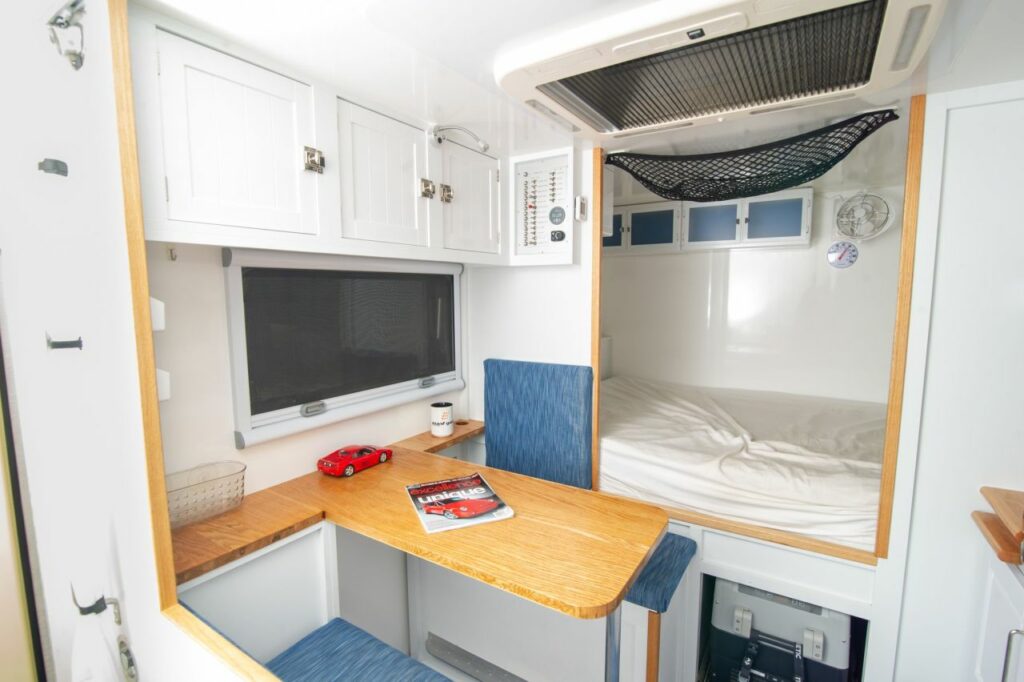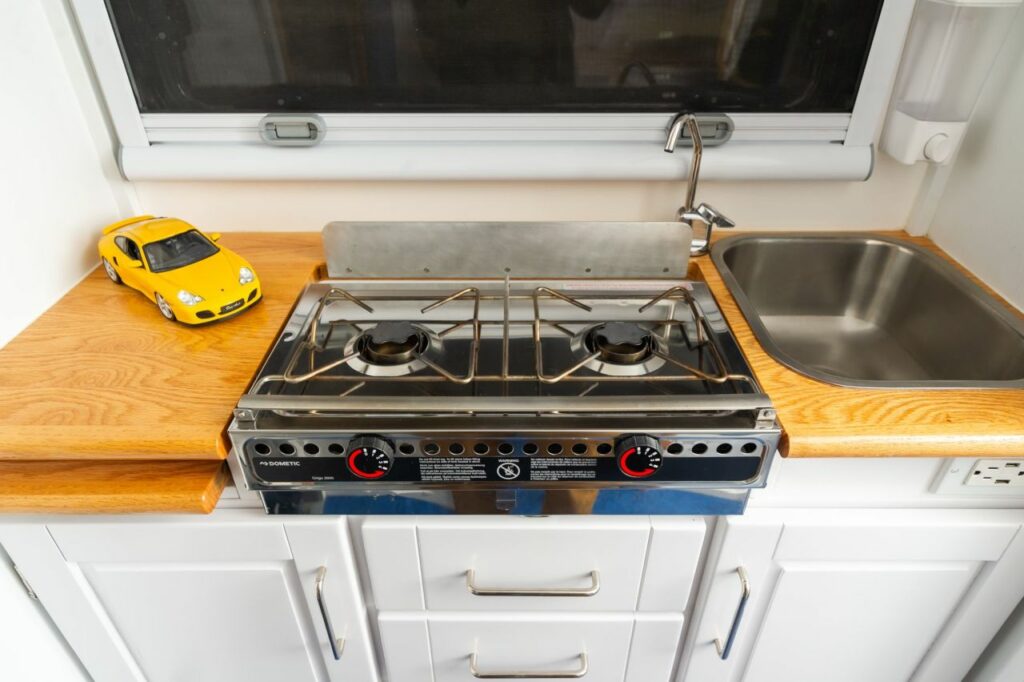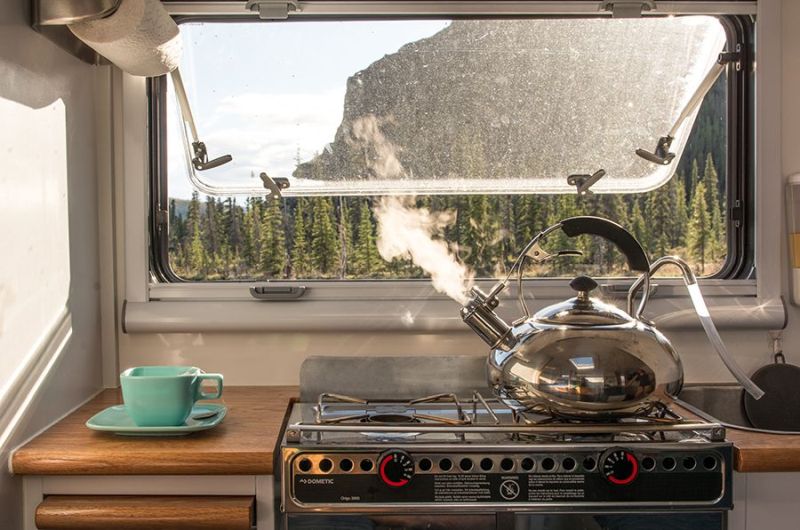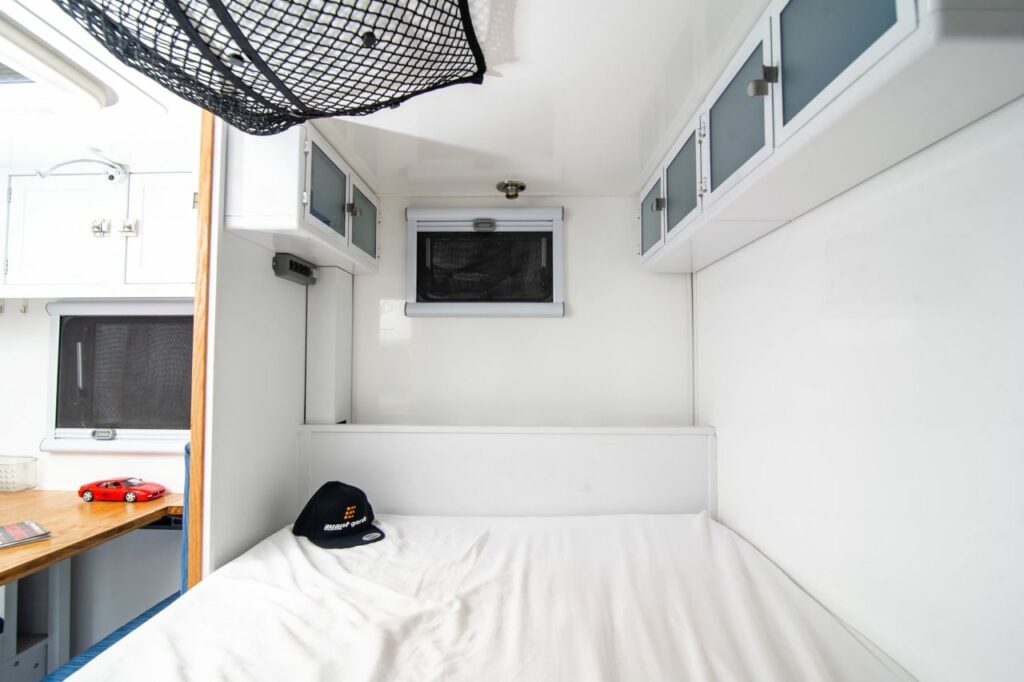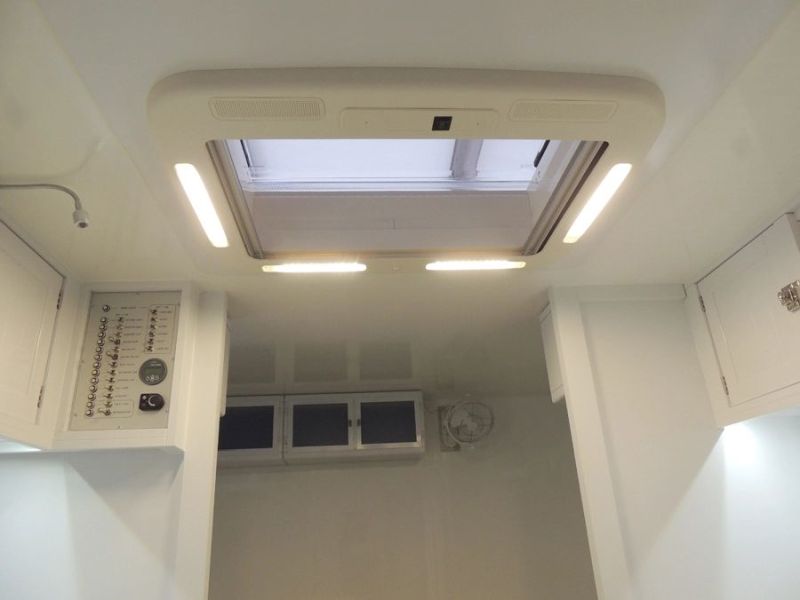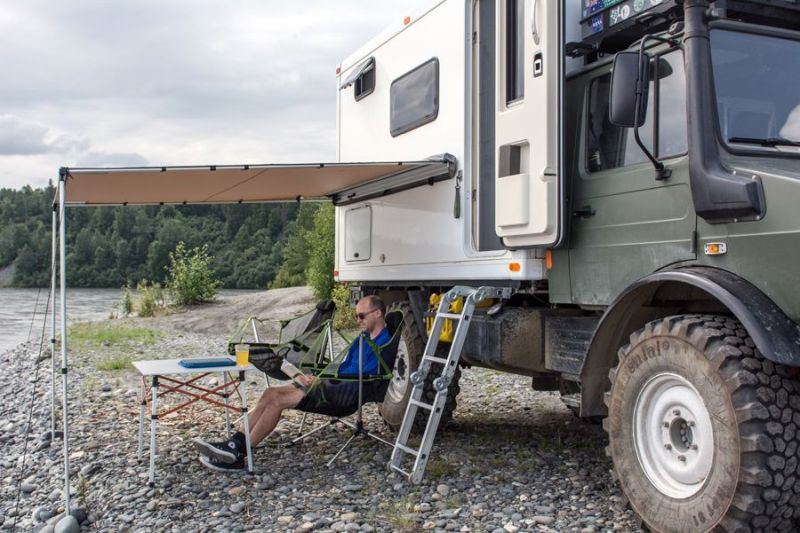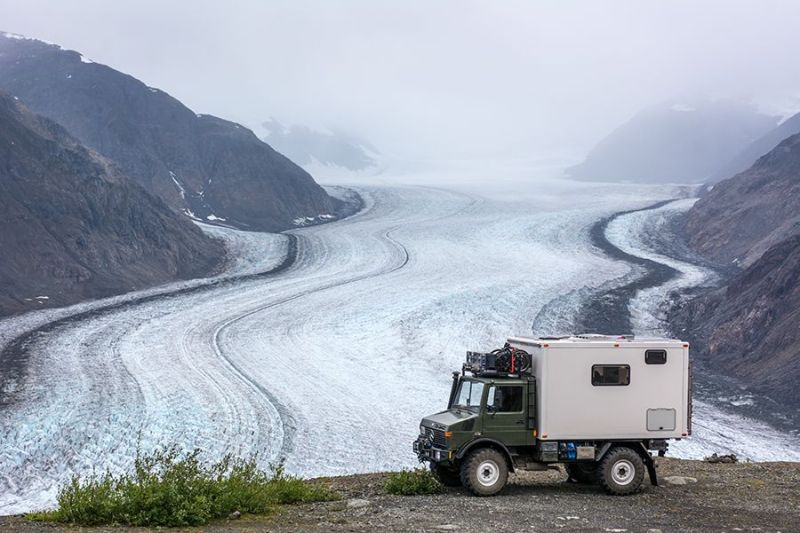 Via: HiConsumption